Sorry to be so craft heavy this week but I really wanted to show this last one to you before Christmas, it's my absolute favorite!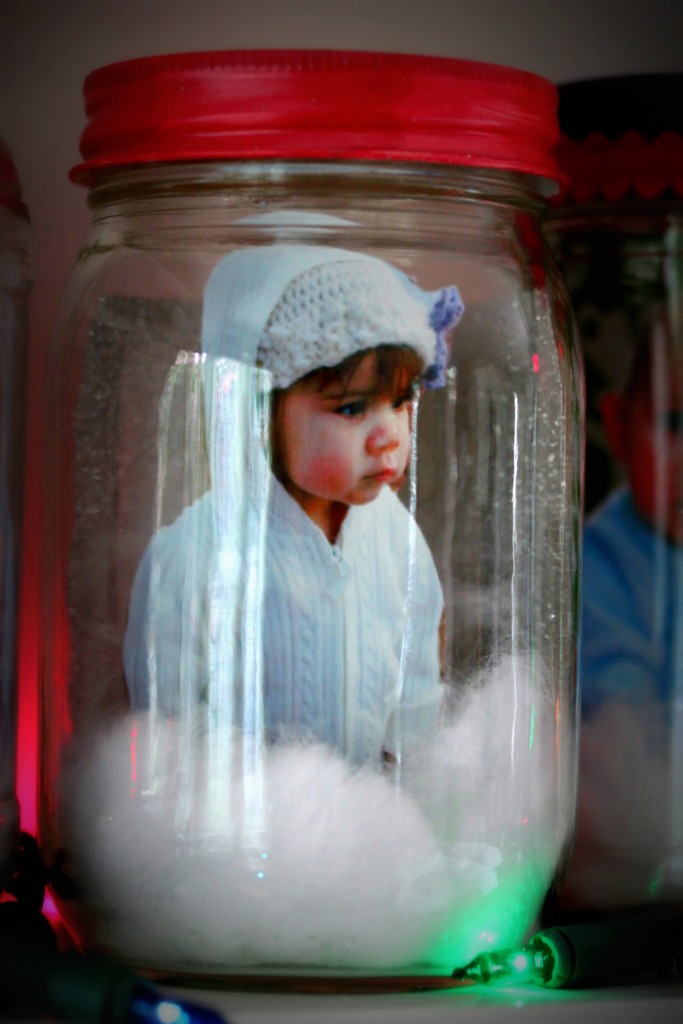 In my house we love personalized decorations. One of my favorites is to find creative alternatives to frames for our favorite photos, that's why these Christmas memory globes are such a fantastic craft. They're quick, easy & a very sweet way to remember your precious holiday memories.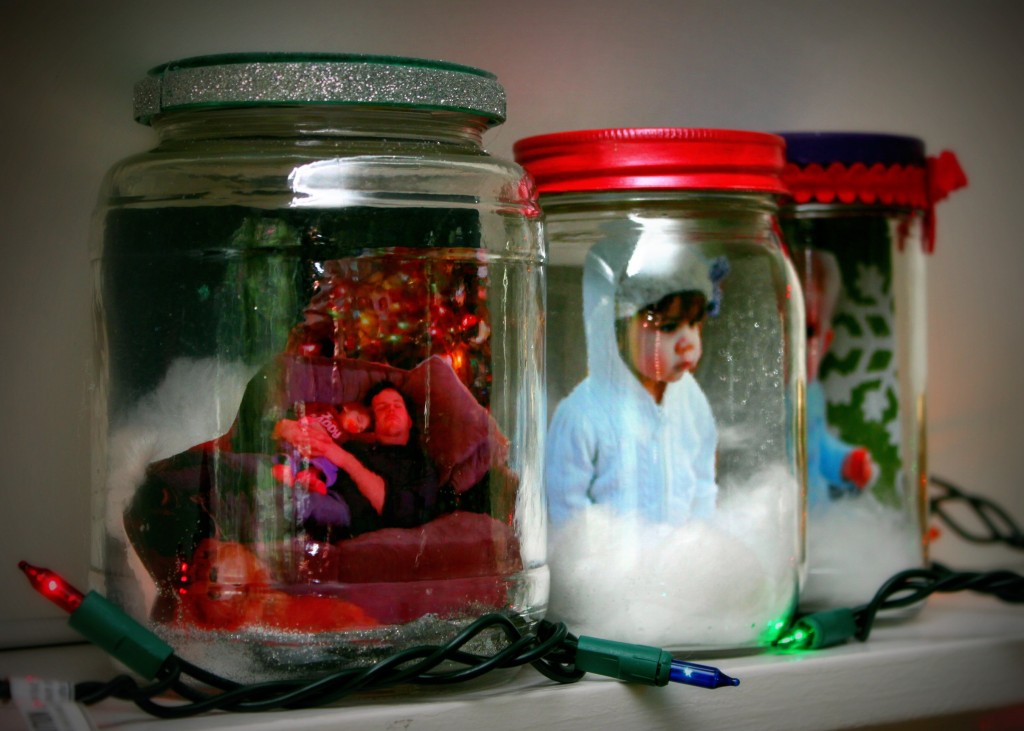 For this craft you'll need a clean jar with a lid, photograph(s), scrapbooking paper, spray paint, craft paint, glitter, hot glue, white pompoms & any additional embellishments you might want to add.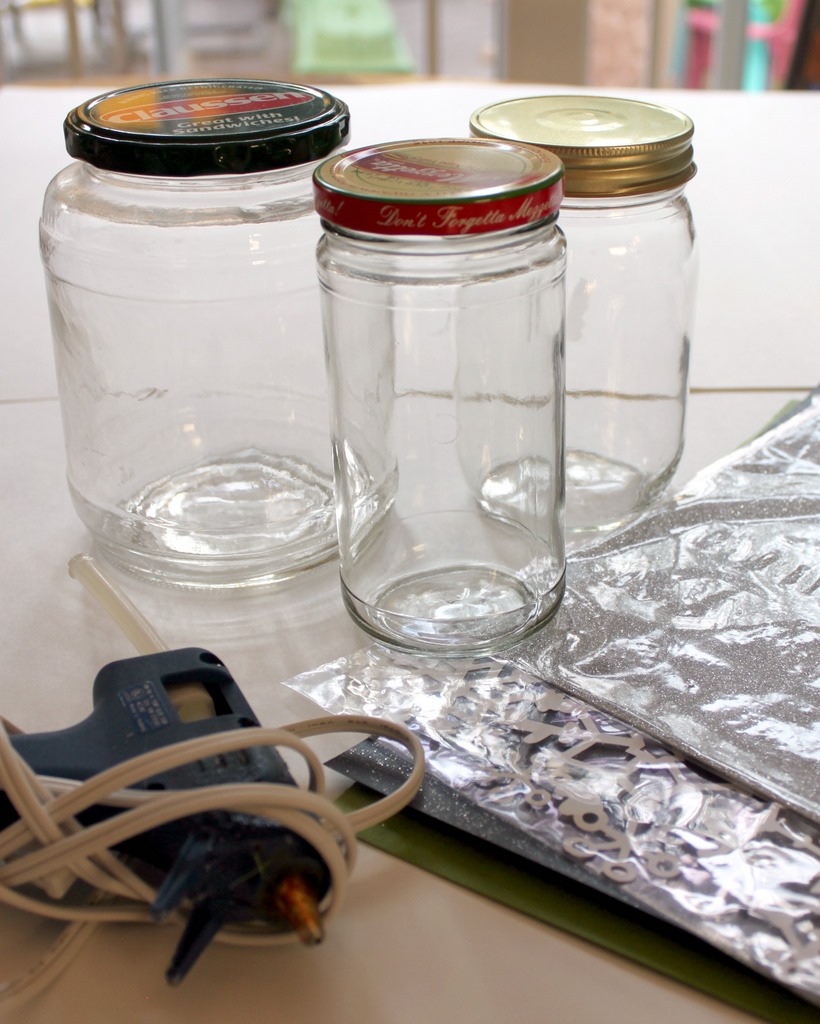 After you've thoroughly cleaned your jars soak them in warm water to remove the labels. Any residual adhesive can be removed with a product like 'goo-be-gone'. To paint the lids first give them a coat of spray paint, this will act as a primer & help the craft paint to stick to the metal surface. Once dry you can paint 1-2 coats of craft paint (I used a metallic finish acrylic paint) to the lid. Set aside to dry.
Next, cut out a piece of scrapbook paper (I love the look of glittery ones through the glass) to fit the height of the inside of your jar & a little less than the width of your jar. It will serve as your background so it doesn't need to be too large.
Take your photographs & cut out the images you'd like to use in your jars. Fold up the bottom 1/2 inch of your photo, this will be the base on which your photo stands. Glue a small popsicle stick to the bottom back of your photo to help stabilize it, then apply more glue to the bottom of the photo & stick it into place. You can use something like scissors or a capped pen to help press the photo to the bottom of the jar.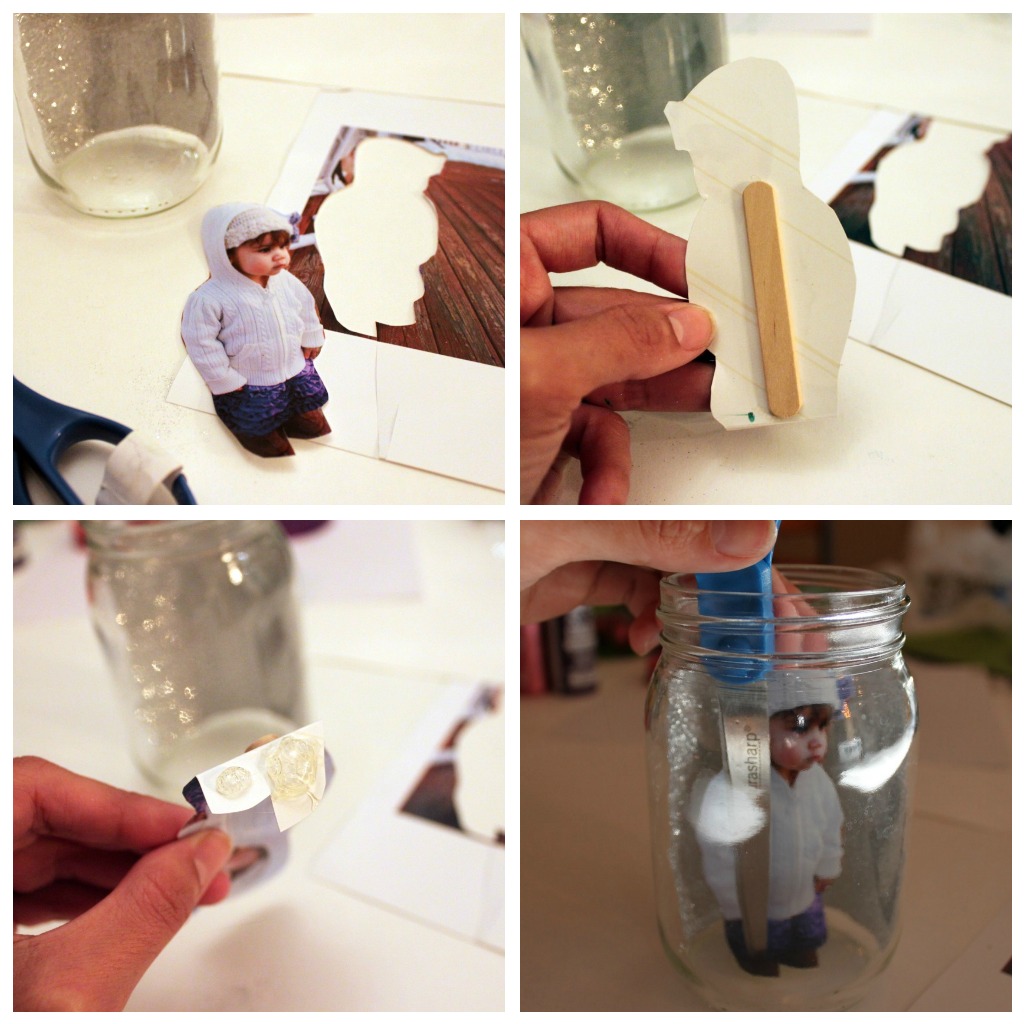 Help your photo stay in place by placing "snow" (white pompoms) behind it & around it. For the snow in the front of the jar I cut each pompom in half & pulled it apart a bit to make it look more natural.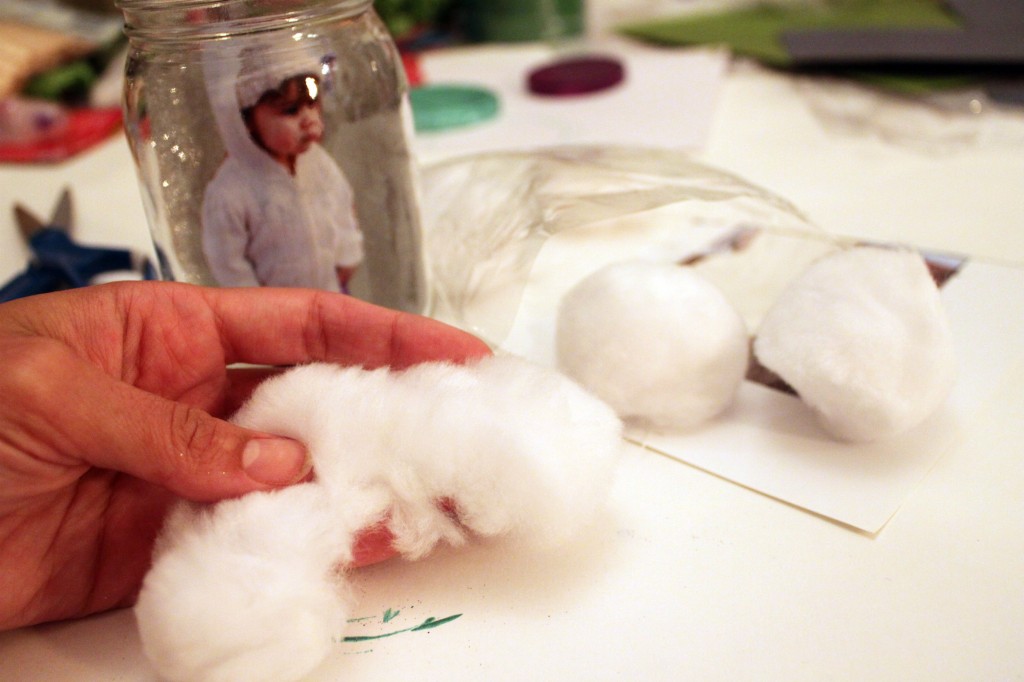 If snow on the ground doesn't seem fitting for the memory in your jar, (P & Sam on the couch with snow all around them would have been a bit odd, like they were sleeping in the clouds or something. Wayyy more interpretive than I wanted the jar to be) another idea is to paint a little white glue around the photo, along the base of the jar, & then sprinkle with glitter.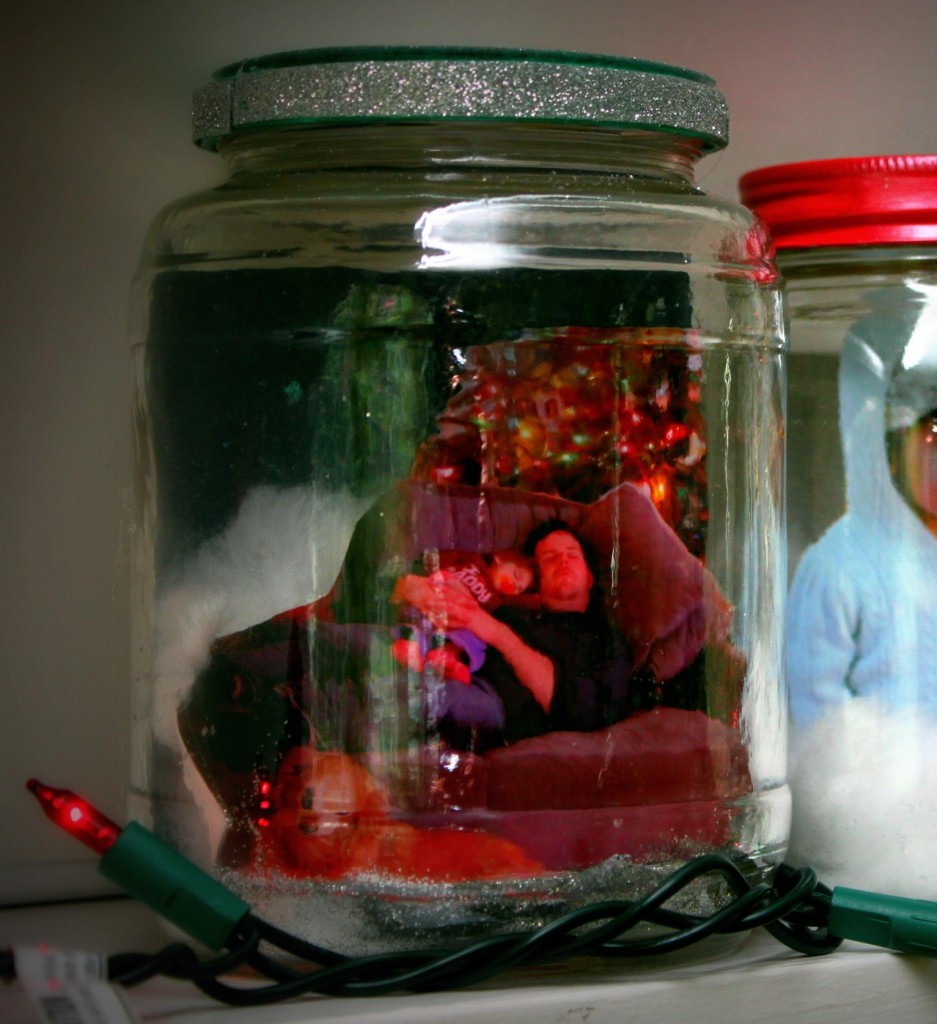 I also tried to make this jar look a little more 3-d by cutting out the Christmas tree & them on the couch separately & glued them around 1″ apart, one in front of the other.
The last step is to replace the lid & embellish with any ribbons, glitter or bows you'd like. Place on the mantel & enjoy your mini-scrapbook every time you walk by!
I hope you guys have a wonderful Christmas weekend, I'm trying my best to soak up every second. Last night we took the girls to see the Winter Lights Festival which was lovely except for the part where Sophie threw a fit & bit me, (but that's another post) & today I'm working on embroidering our names on our stockings while P does some last minute shopping with the girls.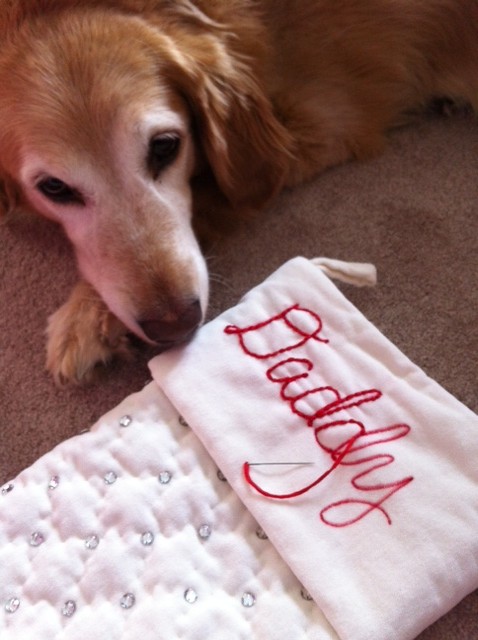 Every year we're trying to start a few more traditions that are just for our little family. Isn't it crazy to think the way we decide to do the holidays now will be our children's lifelong special memories? No pressure or anything.
What traditions did you start with your family? So far we're doing the driving to see Christmas lights, new pj's on Christmas Eve, Christmas Eve dinner at a fun Mexican restaurant, & gorilla bread & a turkey (my 1st one, finger's crossed!) on Christmas Day.
Got any other ideas?