First I have to say thank you, thank you & thankyou to all of you who have shared your personal heartfelt stories on my blog, facebook & twitter regarding yesterday's post. This situation with Parker is one of the worst experiences of my life & I can say with complete sincerity that reading your comments makes me feel better. And even though I can't reply to all of the them know that I absolutely read every single one. Sometimes twice. Today Parker & I have an appointment with an oncologist. I hope she'll have information that will help us make some decisions…it seems so trivial to now move on to a silly craft but whatever, it's a nice distraction…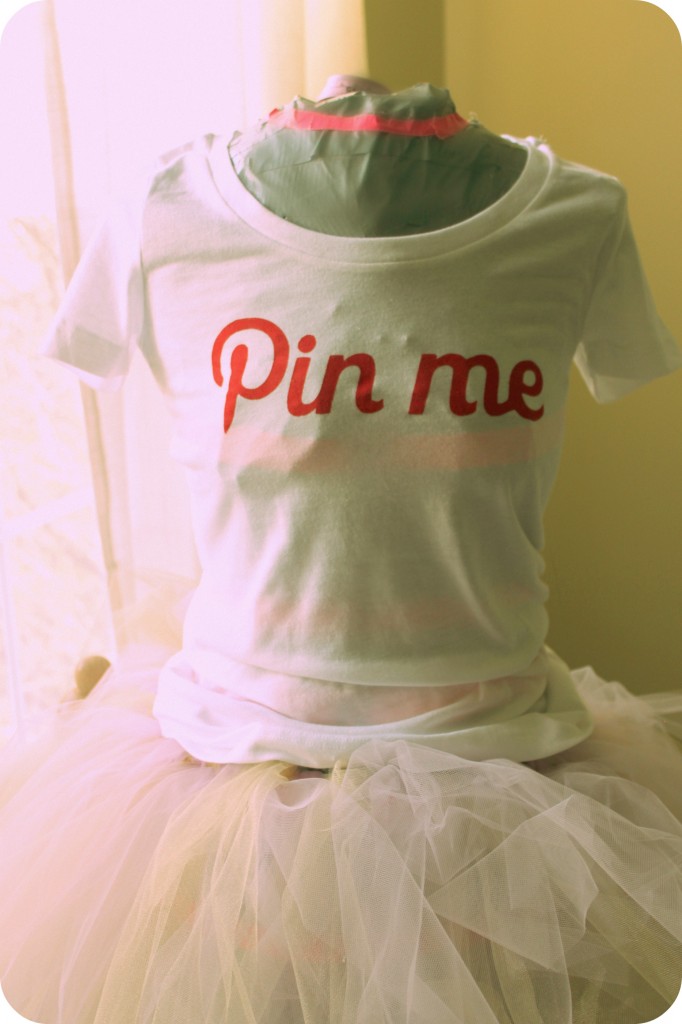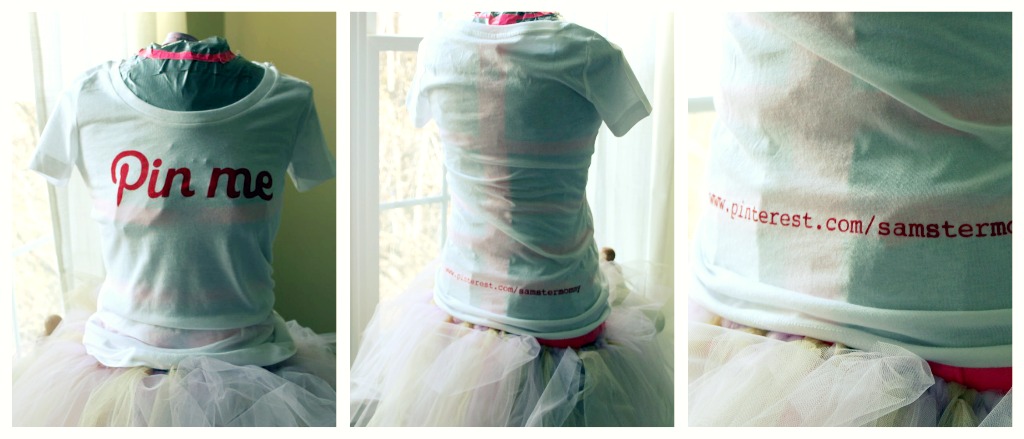 Nothing like a little shameless self-promotion right?
I also think it's good to express my Pinterest addiction to the world, us junkies gotta stick together.
(Haven't ever done freezer paper stenciling before? Here a few of my freezer paper projects that have more detailed instructions. Painted Jeweled Onesie, Tulip Sweatshirt Jumper, Grandma's Travel Tote)
This shirt was stupid easy to make. I made the 'Pin Me' image using Picnik's photo editing & the original Pinterest logo. Then I used my Silhouette machine to cut the 'pin me' image out of freezer paper. If you don't have a cutting machine than no worries, you can totally kick it old school & print the image out, lay a piece of freezer paper on top & trace with a sharpie. Next cut out your design with an exacto knife, what's left is a perfect stencil for painting your text. Adhere the freezer paper to your shirt by pressing it (shiny side down!) onto your shirt with a hot iron. (no steam) The waxy/shiny side of the freezer paper is now temporarily adhered to the shirt surface & you're free to paint away!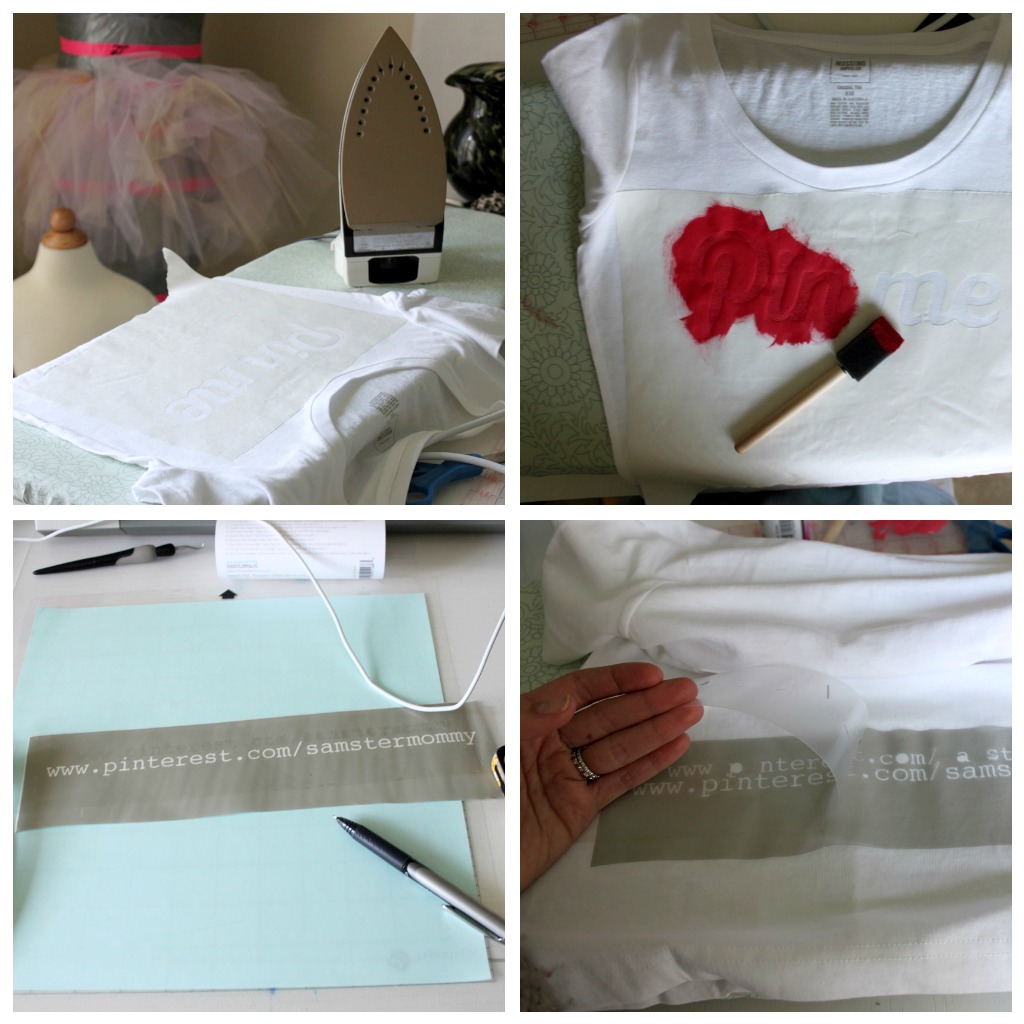 I used Tulip brand fabric paint in Red & dabbed it inside the stencil with a foam brush. Just don't use too much paint at once or it will be bleed through the edges. Also slip a piece of cardboard or a few sheets of paper on the inside of your shirt to catch any paint that might bleed through the fabric. That's it my friend! Carefully peel off the freezer paper stencil & you're left with a completely professional-ish personalized tee. (Once your design is dry go over it once more with the iron to 'heat set' the paint. It will help it hold up in the washing machine)
For the website url on the back of the shirt I used the silhouette vinyl transfer paper instead of freezer paper. It holds the cutouts together so it lays on perfect every time, love that stuff. Want to make your own? Just right click & save the image below.
Now I just need to decide if I think the mom's from playgroup will know about Pinterest or if they'll just think I'm Slutts Mcgee.