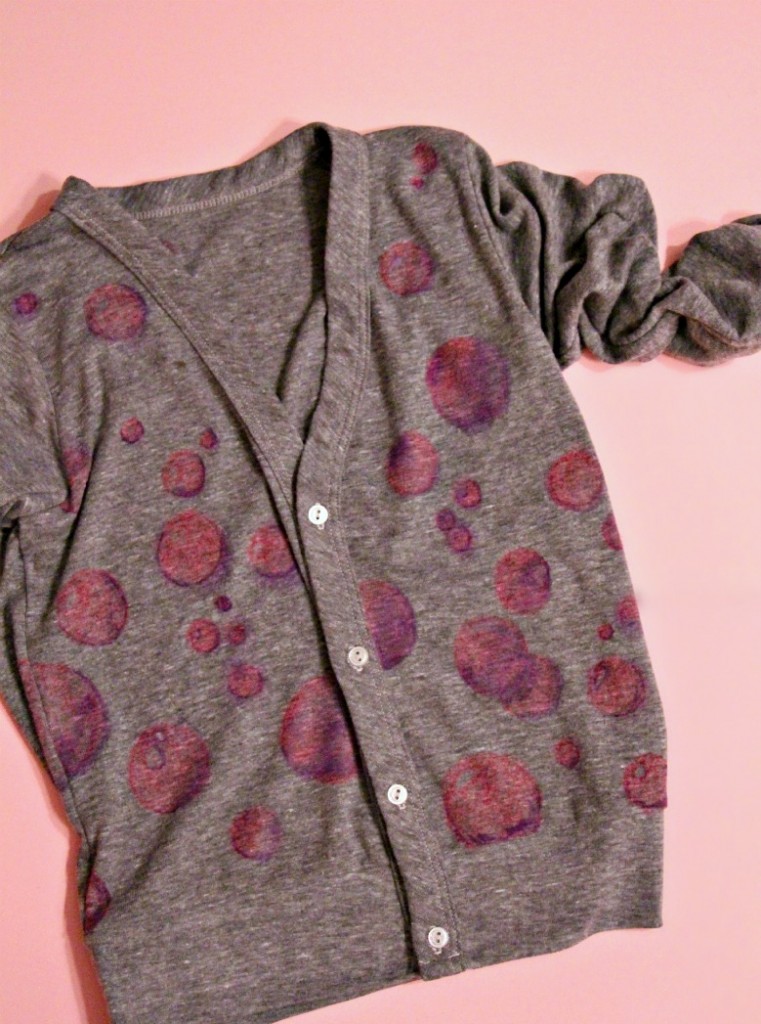 To me a plain, solid color kid's garment is like a big fat juicy worm is to giant fish that already has 8 hooks hanging out of his mouth.
…is like my cat when I'm in the middle of changing the litter box
…is like my husband when he realizes he was right after all
I just can't resist!
I tell ya, sometimes the analogies roll right off the ol' keyboard & other times, other times it's like trying to get the straw in the capri sun pouch. Hehehe…
Anyway, so I was on the sale site Hautelook the other day & they had American Apparel basics for kids. I couldn't resist & when I pulled this grey cardigan out of the box I immediately knew I wanted to completely cover it with something…more specifically, pink bubbles.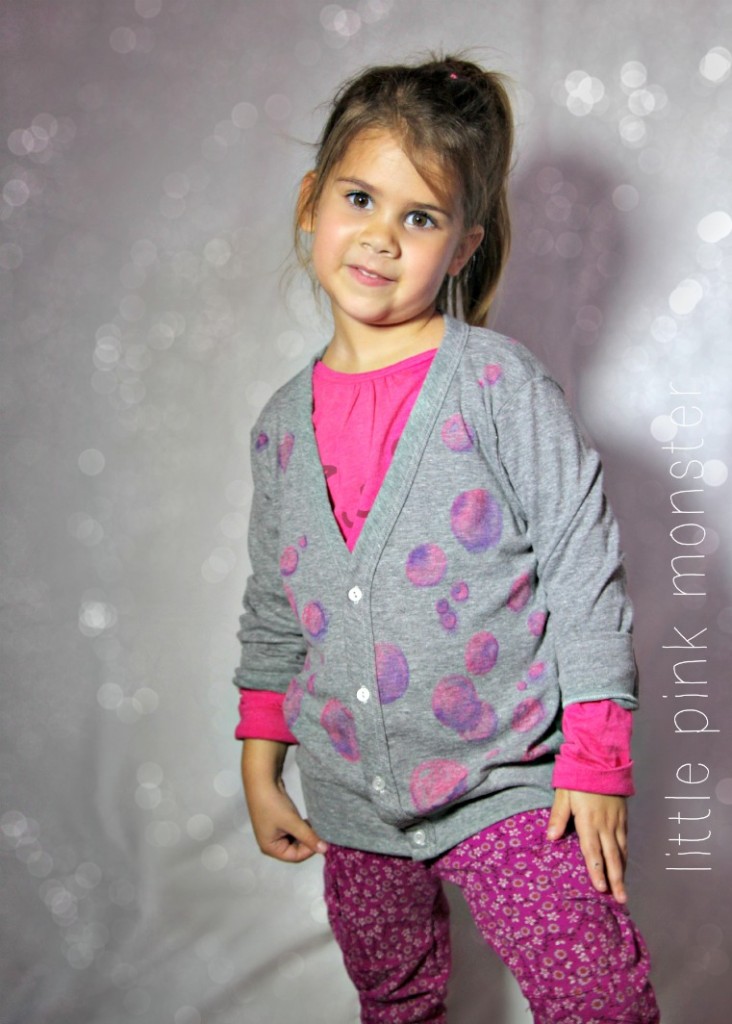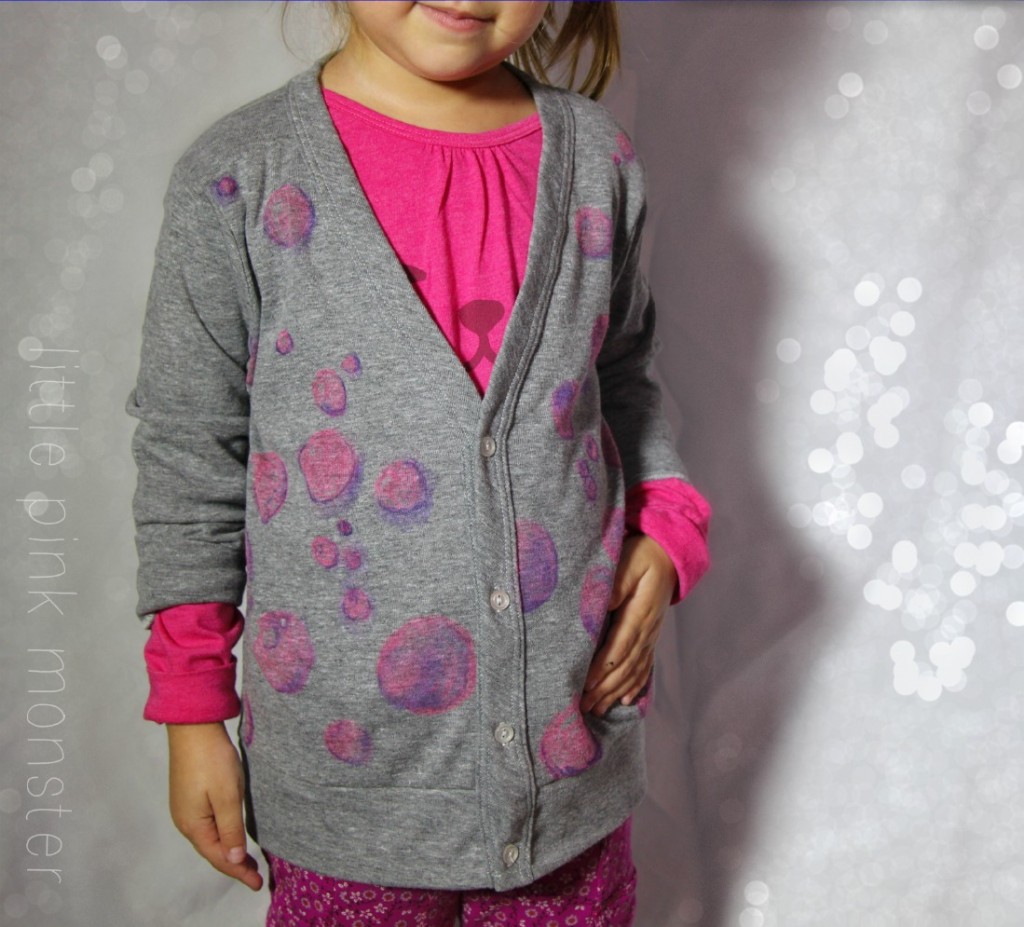 This was a really fun project I finished in a few hours & it was one of those where I was able to do in bed while watching TV, it's also so much easier than the finished bubbles look. In other words, my kind of craft.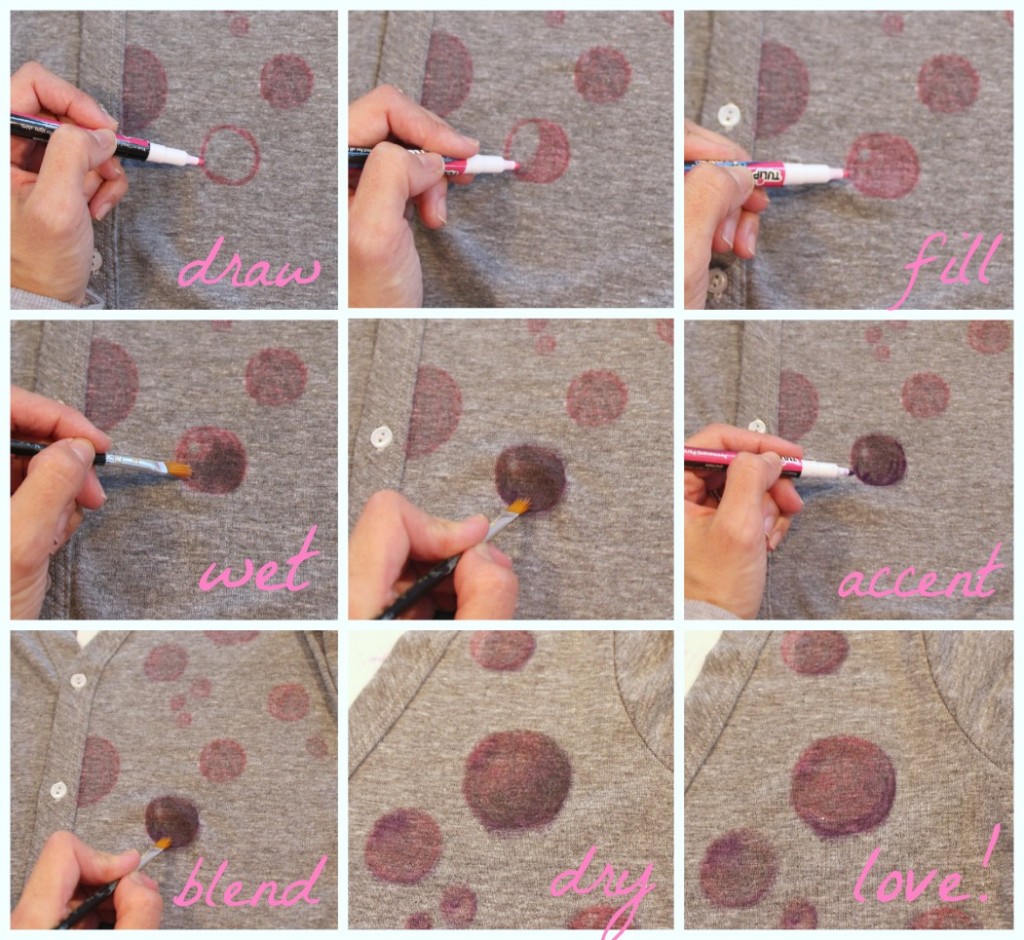 Man, I hate when I have a good project but the only time I can photograph it is after the sun goes down, makes for sub-par yellow toned pics, bleh. Oh well, what can you do…
The collage above shows the basic steps. First be sure to place something under the fabric otherwise it will totally bleed through to the backside. Draw a circle with a fabric marker & fill it in leaving a small area in the upper corner empty, that will give it that little signature bubble sunlight spot. Next, using a paintbrush lightly go over the bubble (minus the sunspot) with water, this is what gives it that watercolor, beautifully blended look. Finally I gave it a bit of depth by using a purple marker around 2/3 of the edge. Blend again, allow to dry & make it permanent by giving it a quick ironing. (This instructional video from Tulip was really helpful for explaining how to 'watercolor' with fabric markers, if you're going to try this I would definitely watch it first.)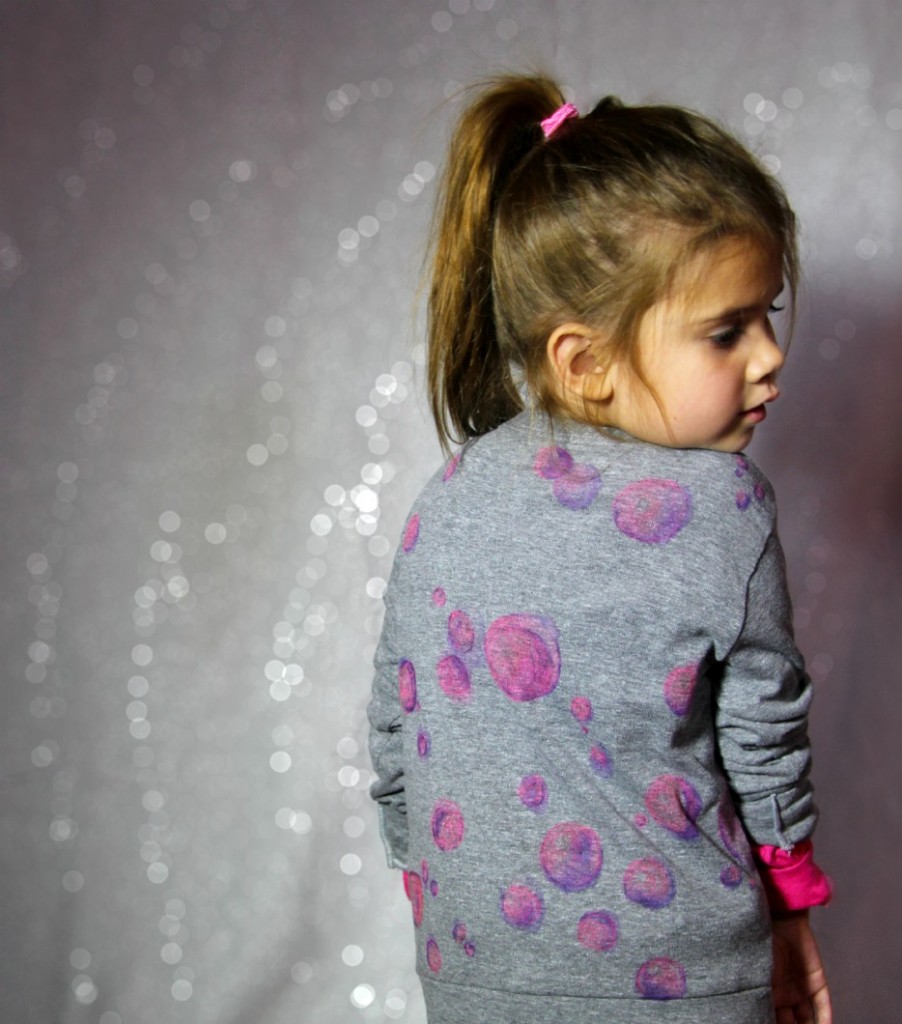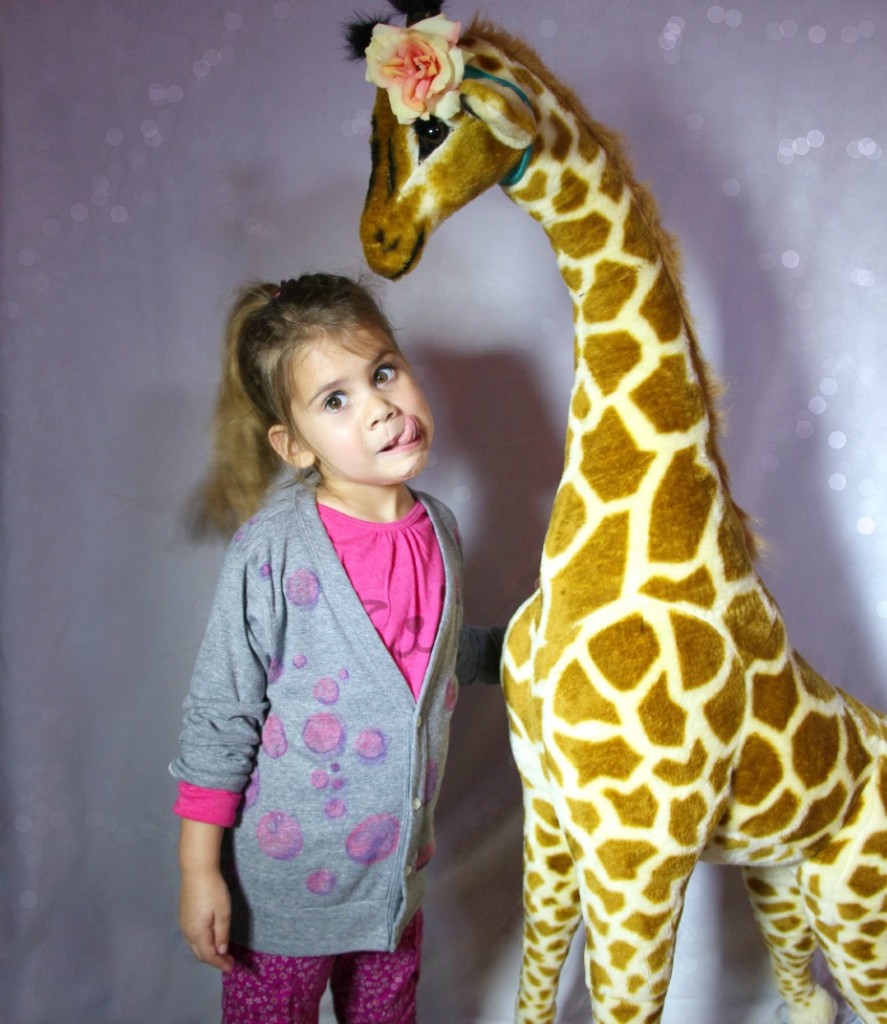 Remind to impose that Miley Cyrus ban ASAP.