Lately Sam has been waking up earlier & earlier. I remember the days when she would quietly play in her room or watch a tv show in my bed until a decent waking hour but those are no more. When she's up…everyone's up. I'll glance at the clock, see it starts with a "6" ,or heaven forbid a "5",  & tell her "Go to bed. We don't get up until the time starts with a 7" & she'll lay back down. For 5 more minutes. Then I feel a tap tap tap. "Is it 7 now?" Repeat until the commotion wakes Sophie or mommy drags her tired rump out of bed.
Time for a clock that speaks Samanese.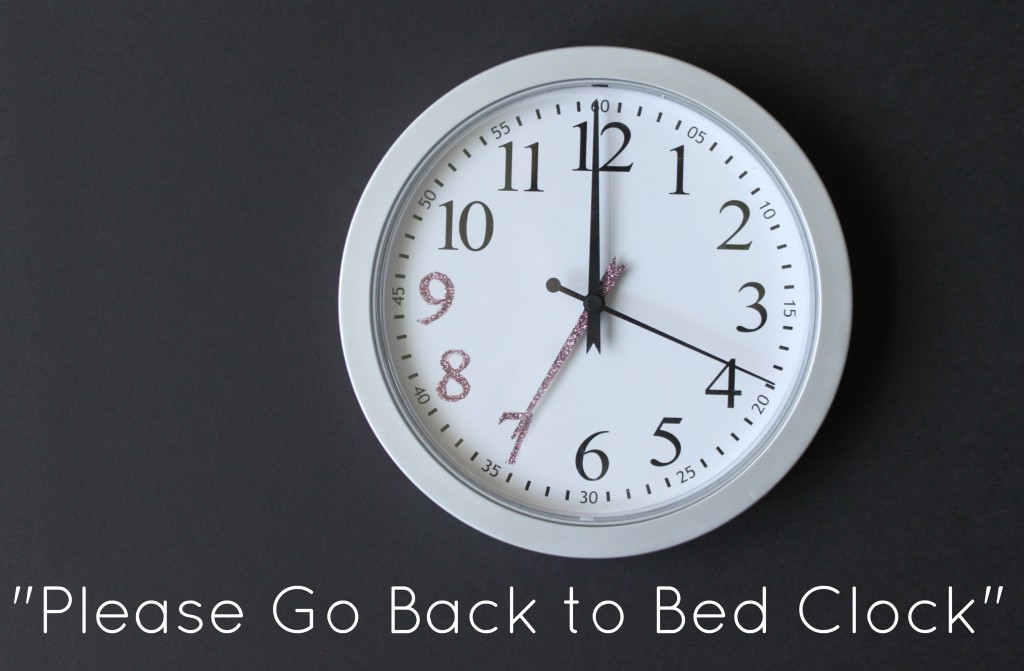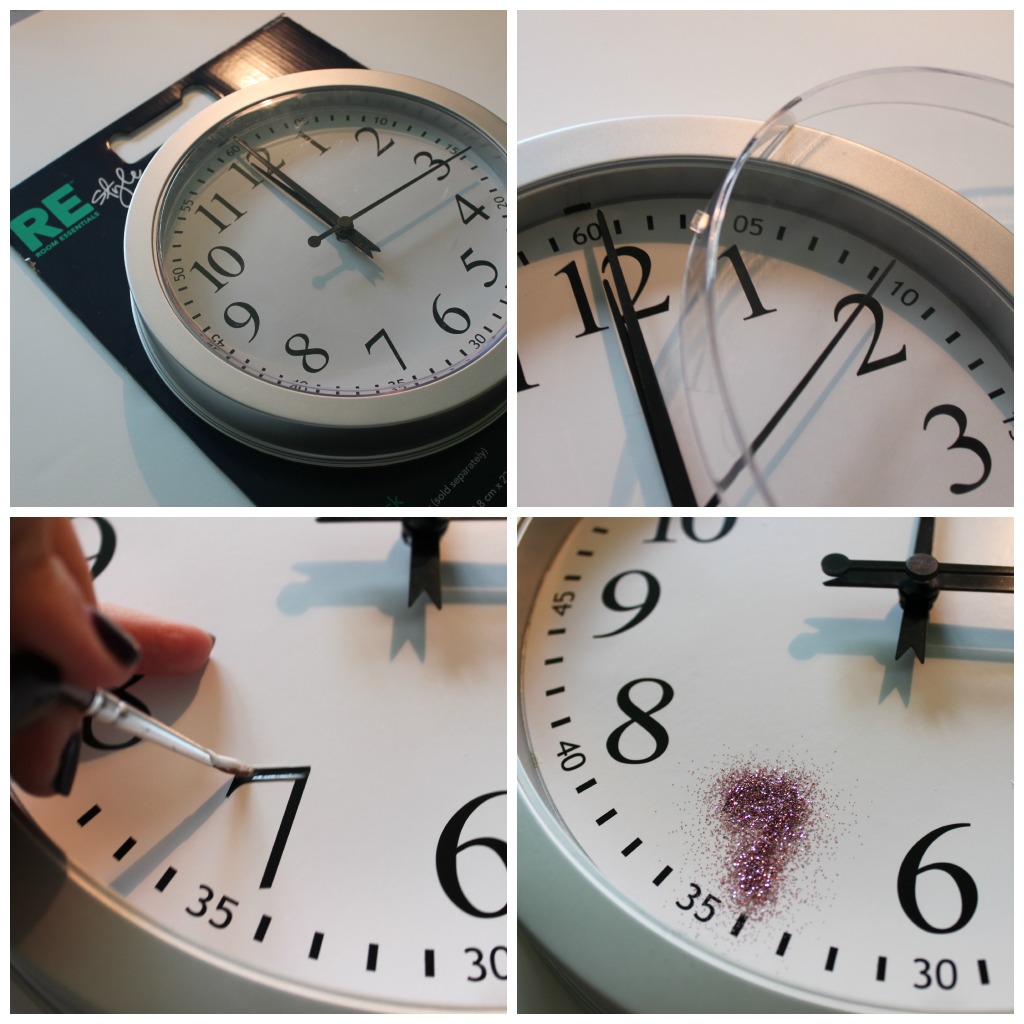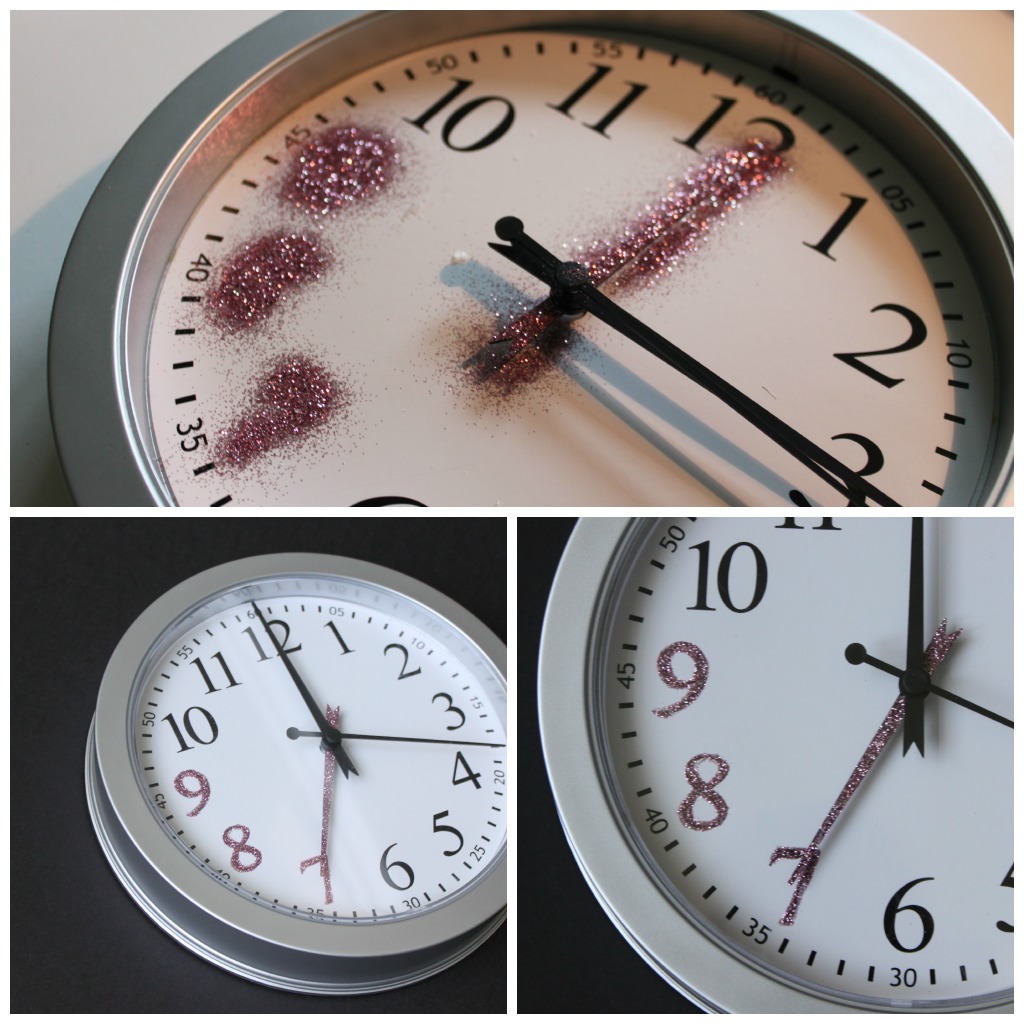 This is such a quick & easy project. The clock was a cheapo find from Target but really any clock would work, you just need to make sure you can get the plastic cover off. I used a small paintbrush to apply mod podge to the 7, 8, 9 & hour hand & then sprinkled them with pink glitter. Turn it upside down & give it a few light taps to remove the extra glitter. I ended up going back & filling in a few blank spots with more mod podge & glitter. Once it's good & dry just use a dry brush wipe off any glitter that settled somewhere it shouldn't be. Replace the cover & explain to your little one that they can't get out of bed (or out of their room…whatever) until the pink line touches a pink number. (of course if you're not into glitter or want to make a boy version you could also use paint, colored tape or even stickers!)
 My girlfriend Kelly did something similar except told her daughter that she couldn't get out of bed until she saw the number "7" as the first number on her clock. Well, one day the kid was super pooped & slept in till after 8, when Kelly finally came to check on her 45 minutes later she said, "Oh mommy! I was starting to get worried, the 7 never came!" Hence me glittering the 7, 8 and 9. If she sleeps in till 10 then we have a different set of problems entirely.
Would this work for you? What do you do when your little one wakes up way too early?