You guys know me well enough by now that when things get quiet here on the blog it's usually because life has gotten crazy at home. The last month has been one of the tougher ones, I can't really get into details publicly but it's been an enormous amount of both emotional & physical ups & downs. I'd almost rather take all the bad at once than these hopeful ups followed by intermittent surprise downs, the stress makes me not as nice a person as I'd like to be & it certainly isn't very compatible with being a blogger since when I'm going through a hard time I naturally go into my little home cave & keep to myself until life feels light enough to emerge.
There have been a few times I've started to sit down & write (I haven't even shared my Sharpie TV segment with you guys yet) but each time they get left as half-written drafts & eventually I just close the tab on my screen without ever publishing. A few days ago however I found exactly what I needed! I was sifting through Instagram & I noticed that Disney (like I need to tell you who she is, she writes the wonderfully cotton candy sweetness that is Ruffles & Stuff) had dyed her pink hair blonde. She along with Kat from Sew Chibi had inspired me to go for my new pink ombre look (still LUVVVING by the way) & I was curious why she had given up her pink for the blonde, so I started digging through her archives & it didn't take me long to find this post. In her words, she had "been feeling poopy" & to pull herself out of her rut she decided to focus on the wonderful little things that make her happy every day for 30 days. I immediately knew that was/is EXACTLY what I needed! I need a good month of daily reminders that my cup runneth over with love filled blessings!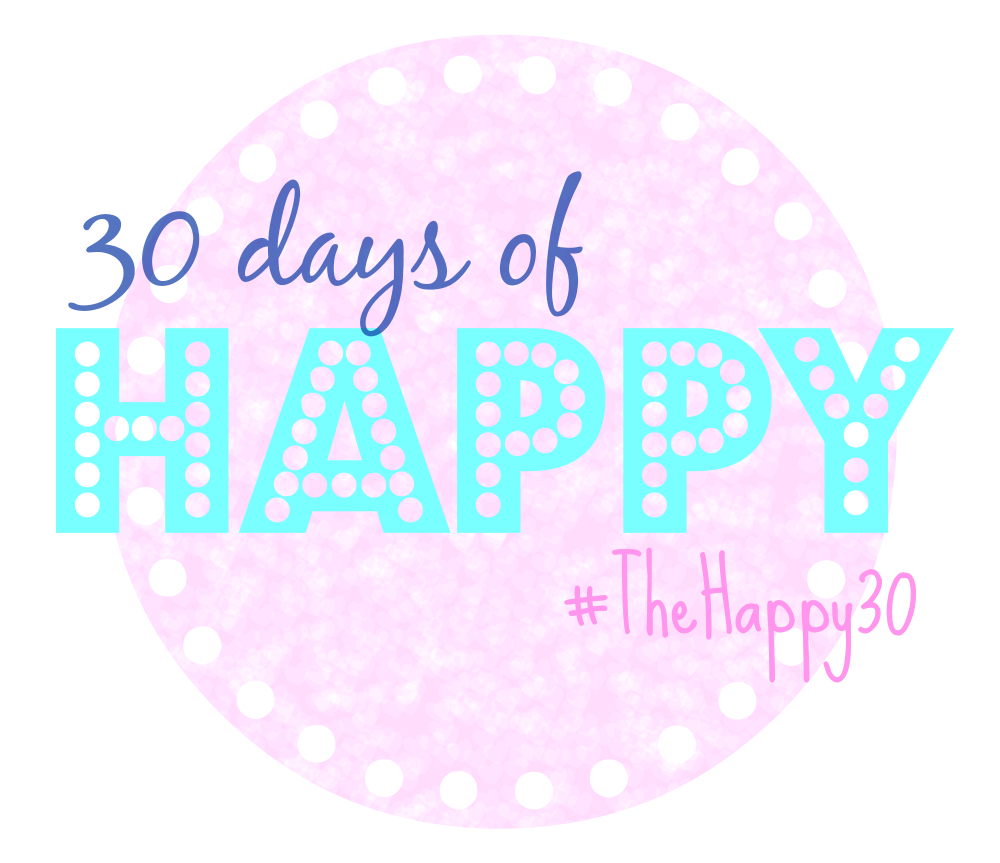 I'm going to be posting pictures everyday on my instagram account @mspinkmonster, FB page & twitter with a picture of that days' 'happy' & then every couple of days I'll come back here on the blog to expand on the journey. I know so many of you are going through some rough terrain on your life road & I encourage you to come take the thirty day happy journey with me! Just tag your picture with #TheHappy30
Thank you for the inspiration Disney, I really think this is exactly what I need to get out of my rut, it's like 'Count Your Blessing Bootcamp!'
I can't wait to see what will come my way for 'day 1′ but in the meantime, as a friendly reminder, I'm going to get this song stuck in your brain all day, one of my girls' favorite videos too!