Tomorrow is Pincik's last day.
Sadness.
Since I've used Picnik for every single image and graphic on my blog I thought I'd better go through and use it one last time to scribble down all of my font names…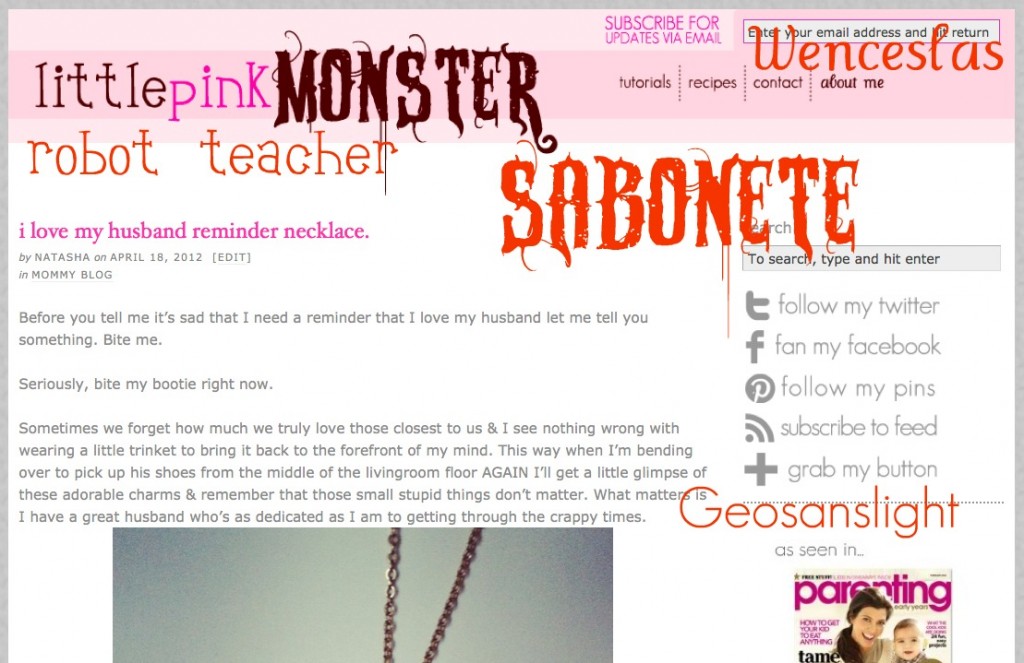 I took a screenshot of my homepage, uploaded it to Picnik and then added the font names next to the corresponding text.
I'm sure I have these along with all of my colors, dimensions & other boring website details scribbled down in a document somewhere but I thought this would be a good quick visual aid for when I need to make a graphic that I want to coordinate. I'm terrible with remembering font names. Especially stupid names like 'Sabonete' or 'Geosanslight'…who the heck comes up with these? I wonder if it's people that couldn't quite make it as nail polish color namers.
I'm still working hard at learning Photoshop Elements but let me tell you, there is definitely a learning curve. I'm told it will be worth it. We'll see, right now I'm just frustrated. In the meantime I'm going to use picmonkey, it's basically the exact same thing as Picnik except without the collage function. (they say that's 'coming soon' however)
Thanks for making my pictures look amazing for the least few years Picnik, have fun selling your soul to google! Kisses!