I'm so excited I finally had some kid-free time this weekend to finish up this project! The basic idea, you use a few sharpies & spend a bit of therapeutic time coloring & you can incorporate some fabulous designer looking snow leopard fabric anywhere in your home. LOVE this!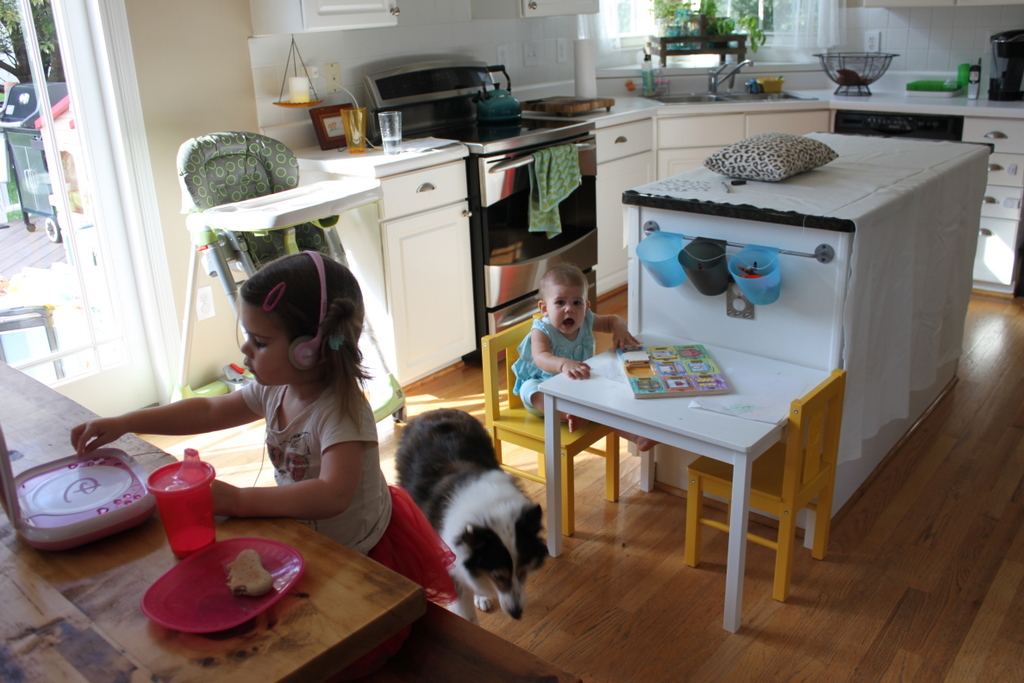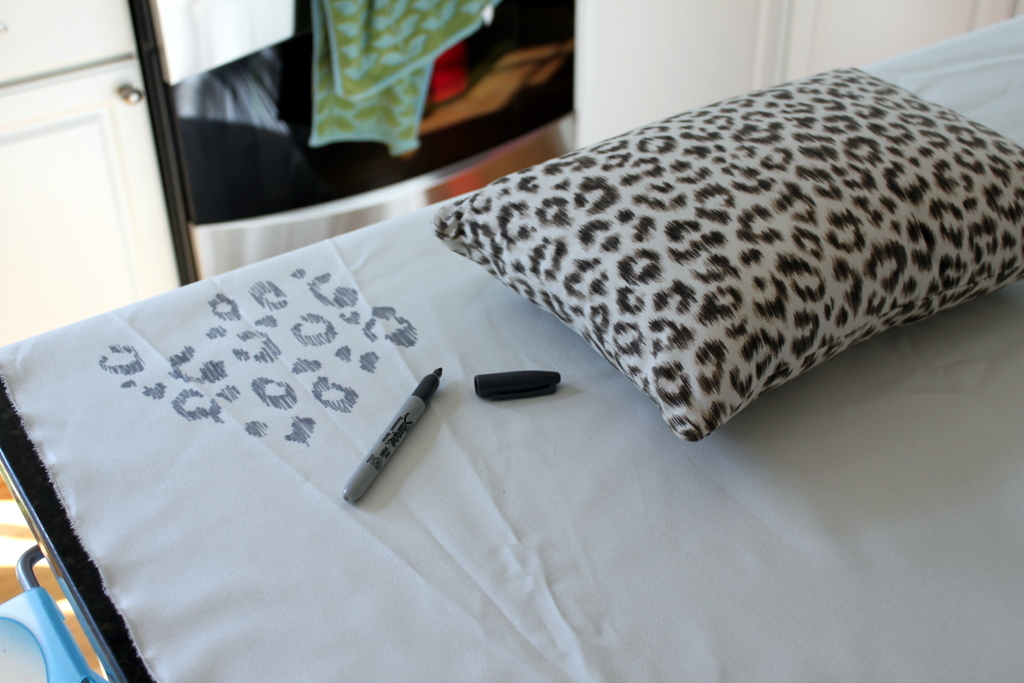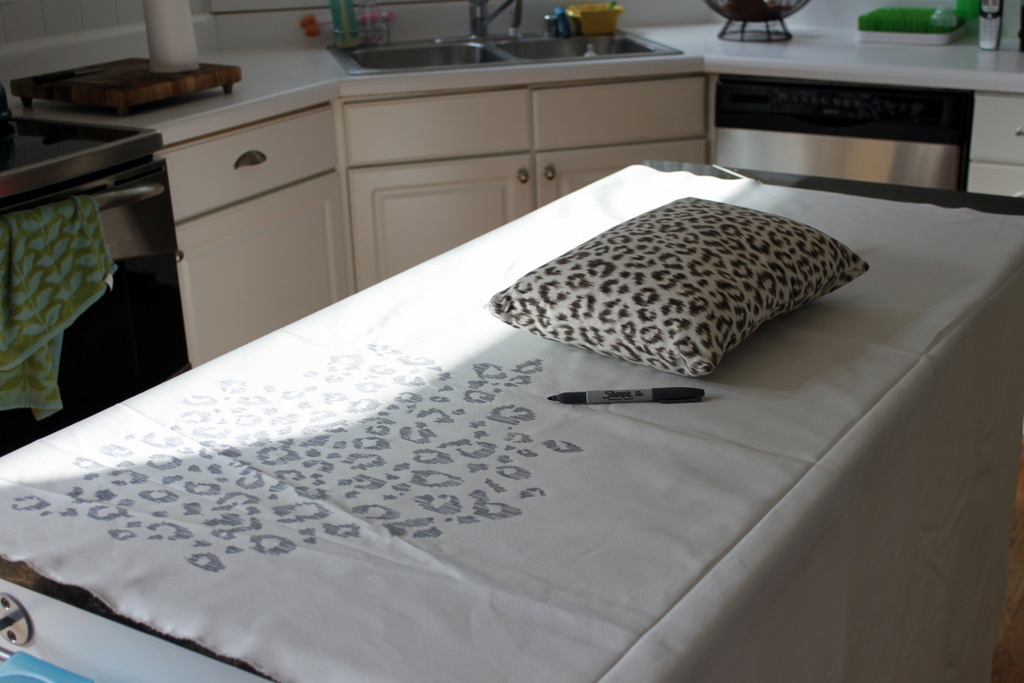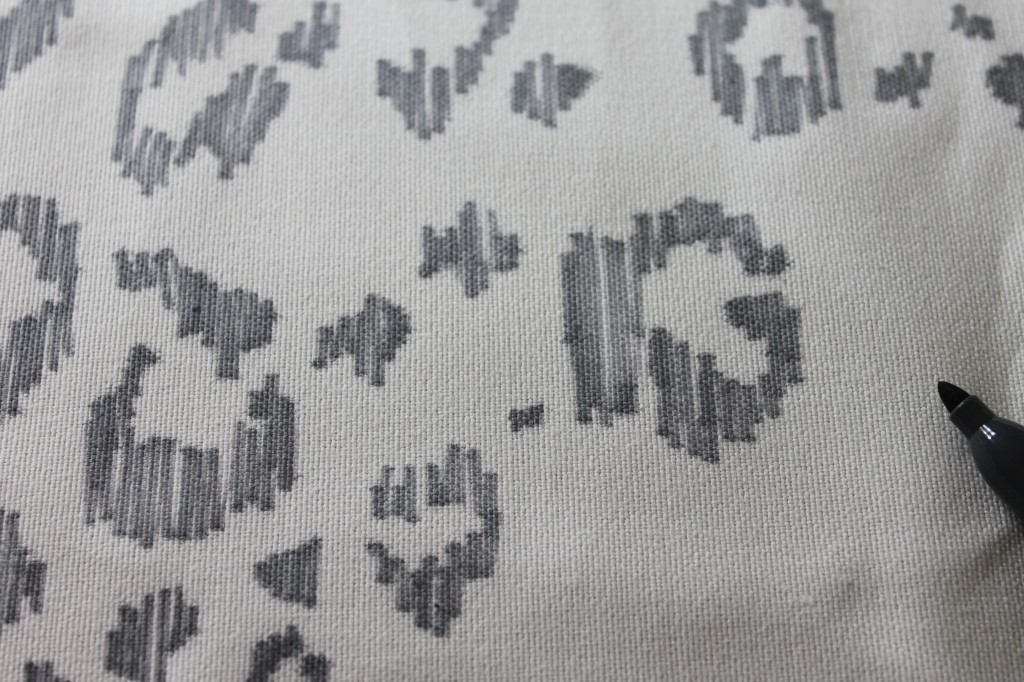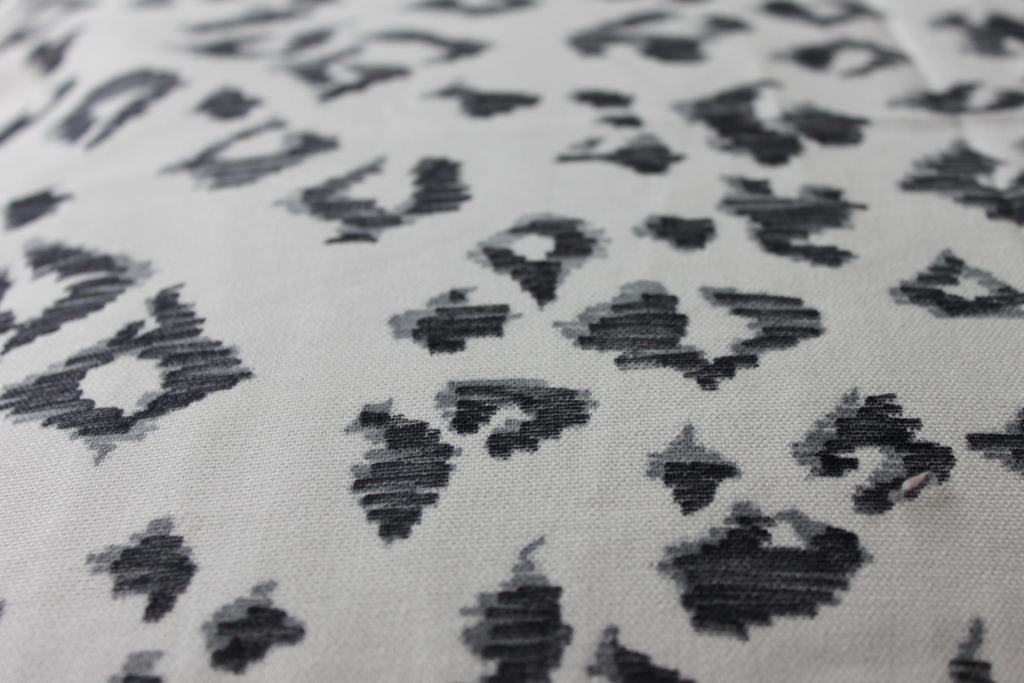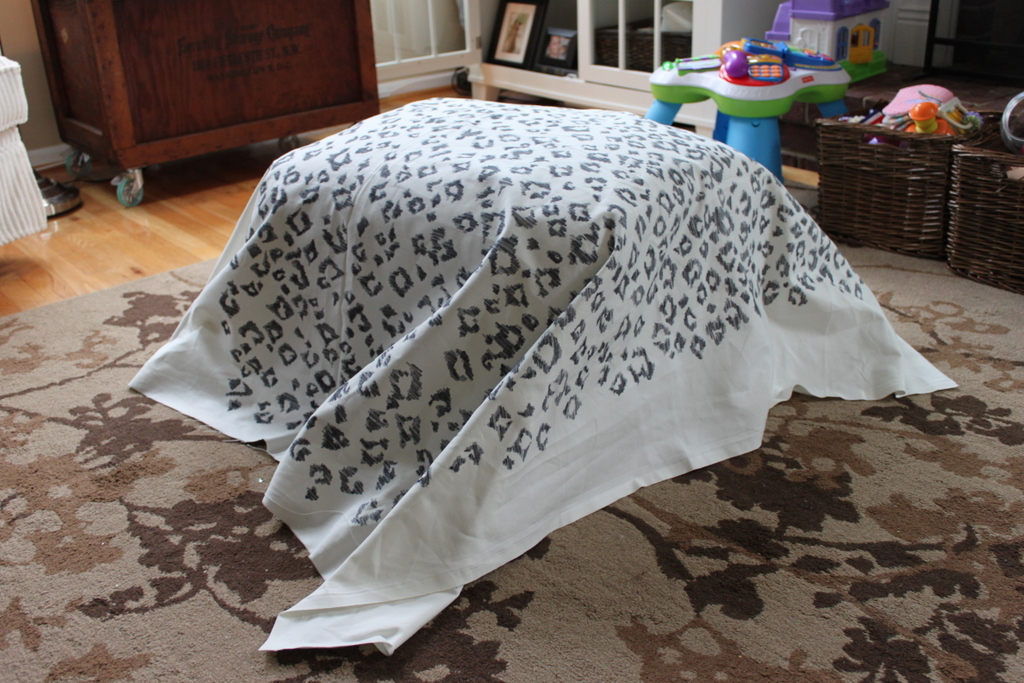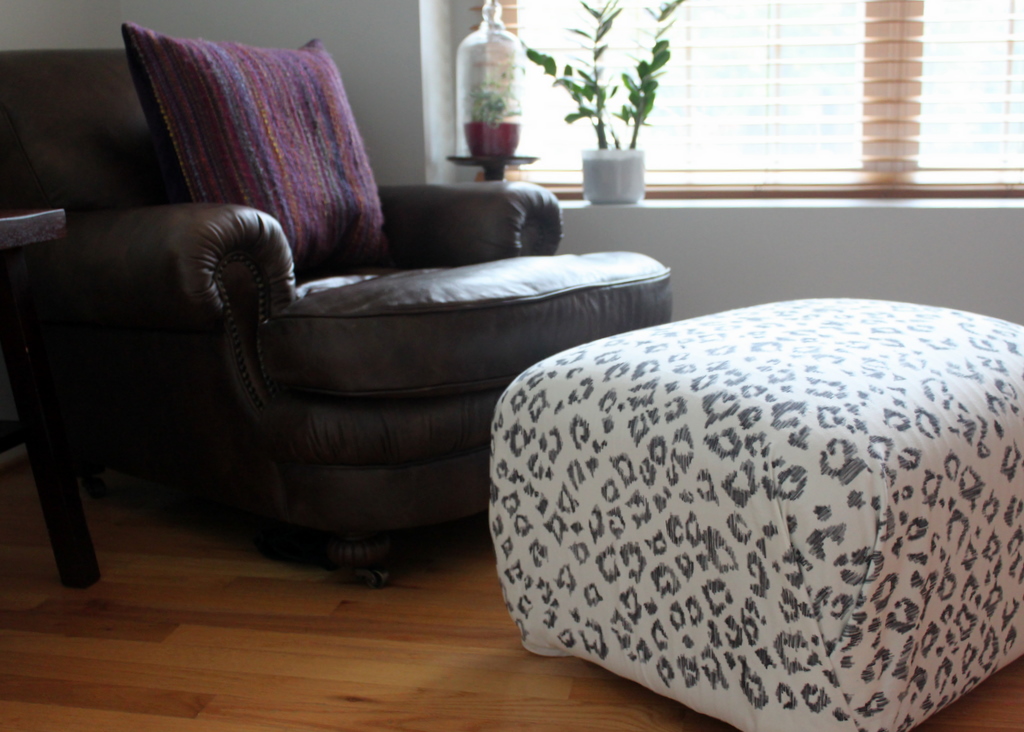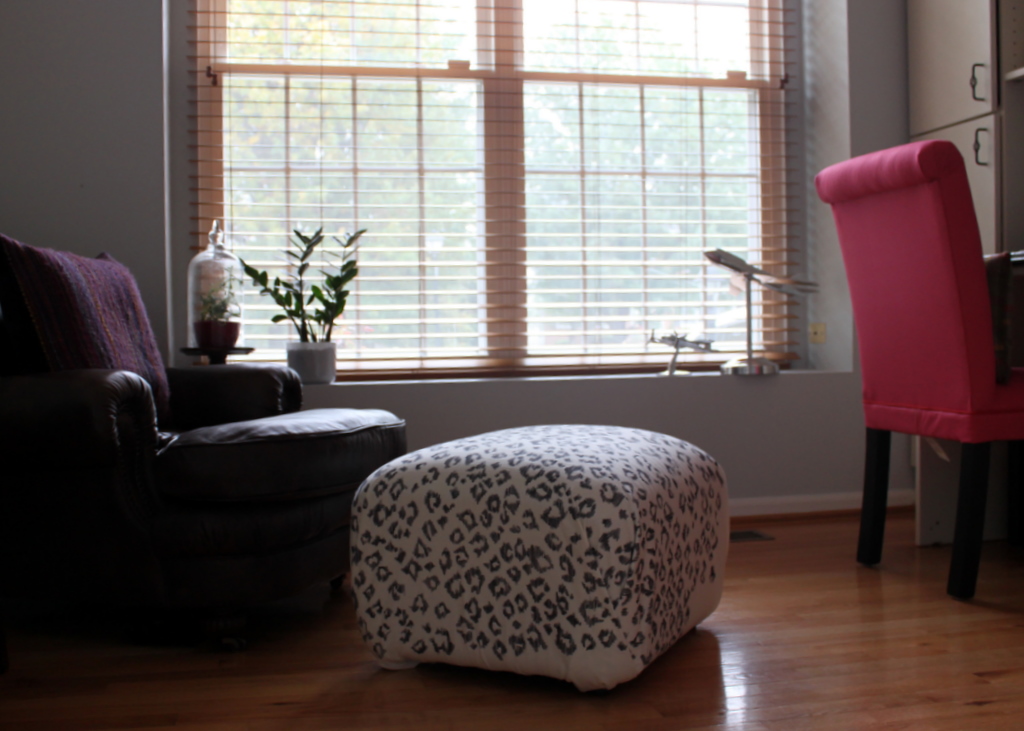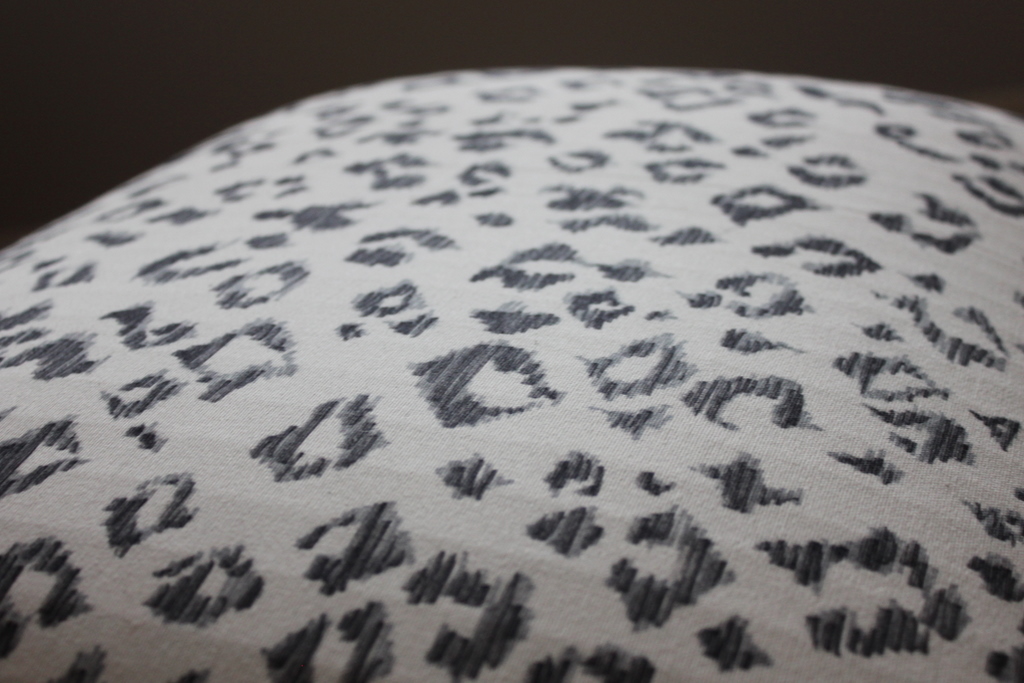 I used white canvas fabric from Ikea & a slate grey sharpie first for the spots followed with a black one for the accent marks on top. I love how my inspiration leopard print (see the pillow in the pics above) has such an easy feel to it & looks hand-drawn. Comes in handy for knocking off. I'm guessing I should probably protect the ottoman somehow, Scotch Guard perhaps? I'll just have to test it first to make sure it doesn't make the Sharpie bleed. This would be such a fun idea for throw pillows, dining chair pads or even curtain panels. Hm, it'd be a pretty amazing lumbar pillow across my bed come to think of it…
As soon as my rug comes in & I get some black & white photos up on the wall I'll give you the complete home office before/after makeover…hopefully sometime next week if my body will get itself in gear.
*UPDATE* You can see the entire home office makeover here! Man, whenever I do a complete room overhaul it makes me wonder why the heck I waited so long to make that space beautiful?