I have two good friends who are both going through divorces & this is going to be their first Valentine's Day being single. They have been through so much in the last year & I thought if I made them a little Valentine's gal pal gift maybe it would help this holiday not completely suck.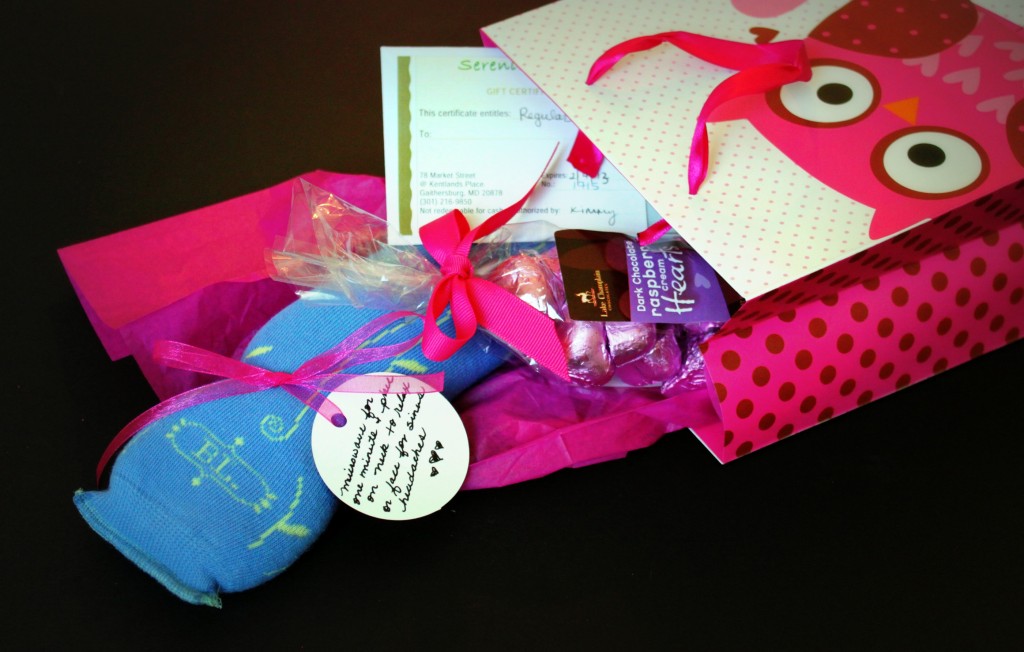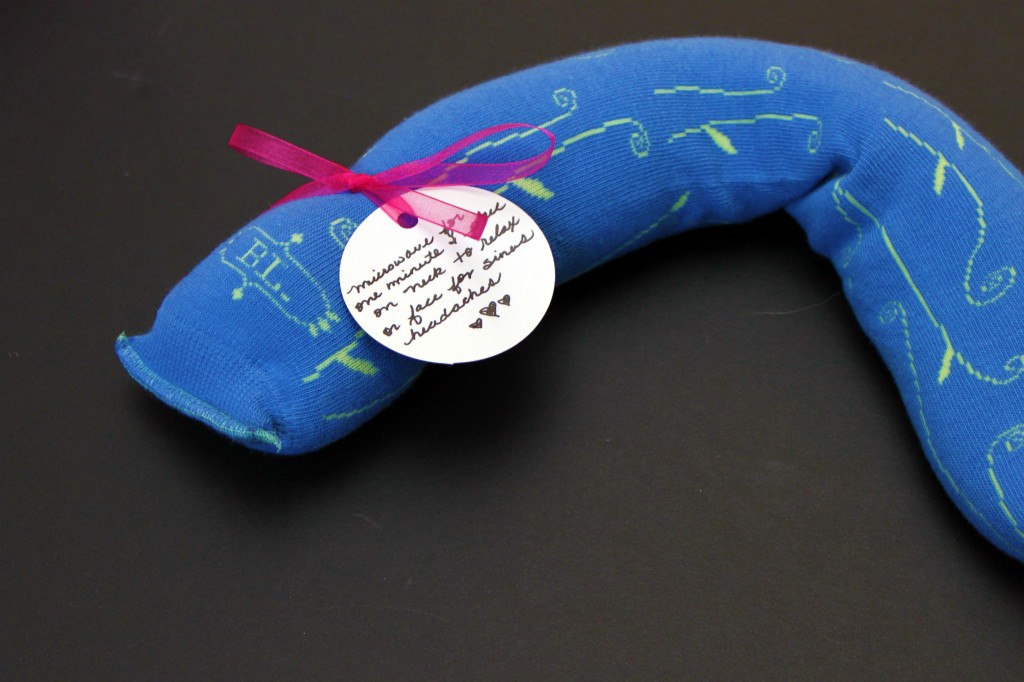 This somewhat creeping looking thing is actually a fantastic smelling, heatable neck pillow. I got the idea from this post, it's basically a baby legwarmer filled with rice & drops of lavender, peppermint & eucalyptus oils. Sew one end shut, fill with rice, drop in oil, sew other end shut and massage it to distribute the oil. I also included a little tag with microwaving instructions.
Also thrown in the bag were chocolates & a pedicure gift certificate.
Don't forget your single friends this V-day, I don't see any reason why we can't just be eachother's valentines, right?