I was informed that I had to wait until October 1st to put up Halloween decorations. Guess what husband, Time's Up!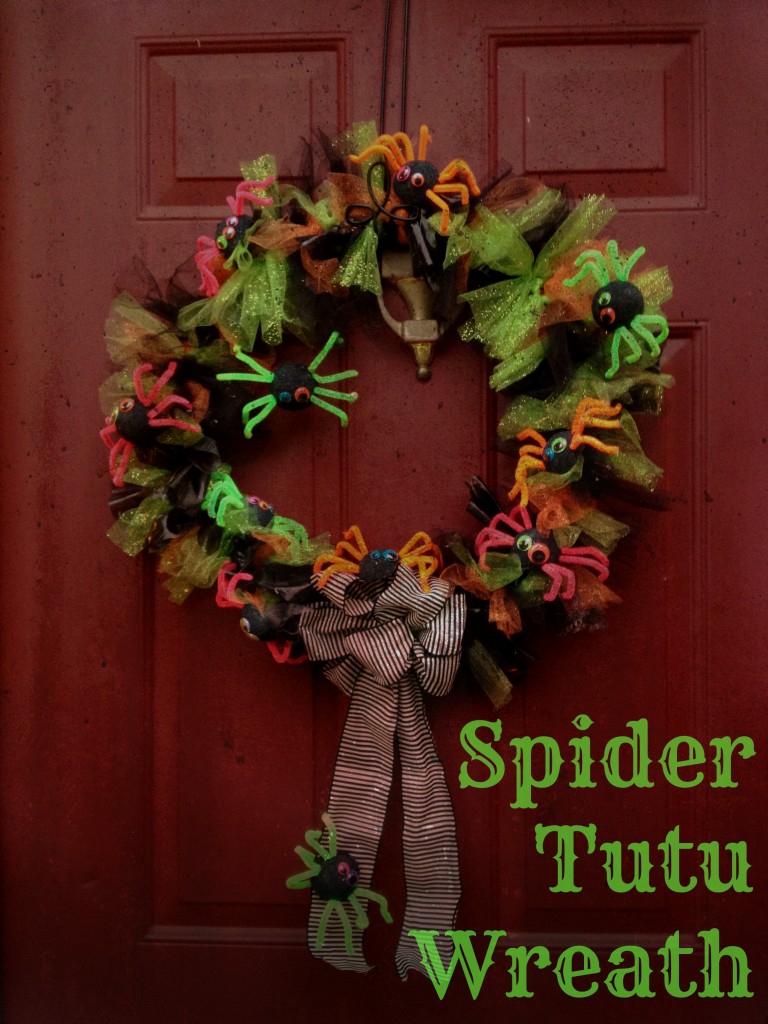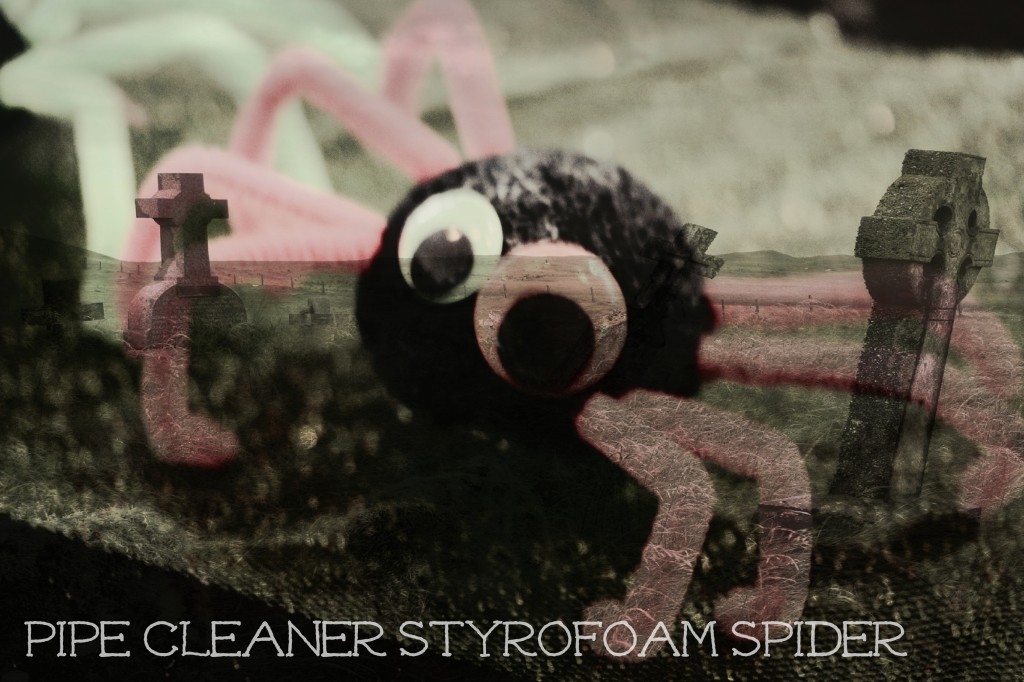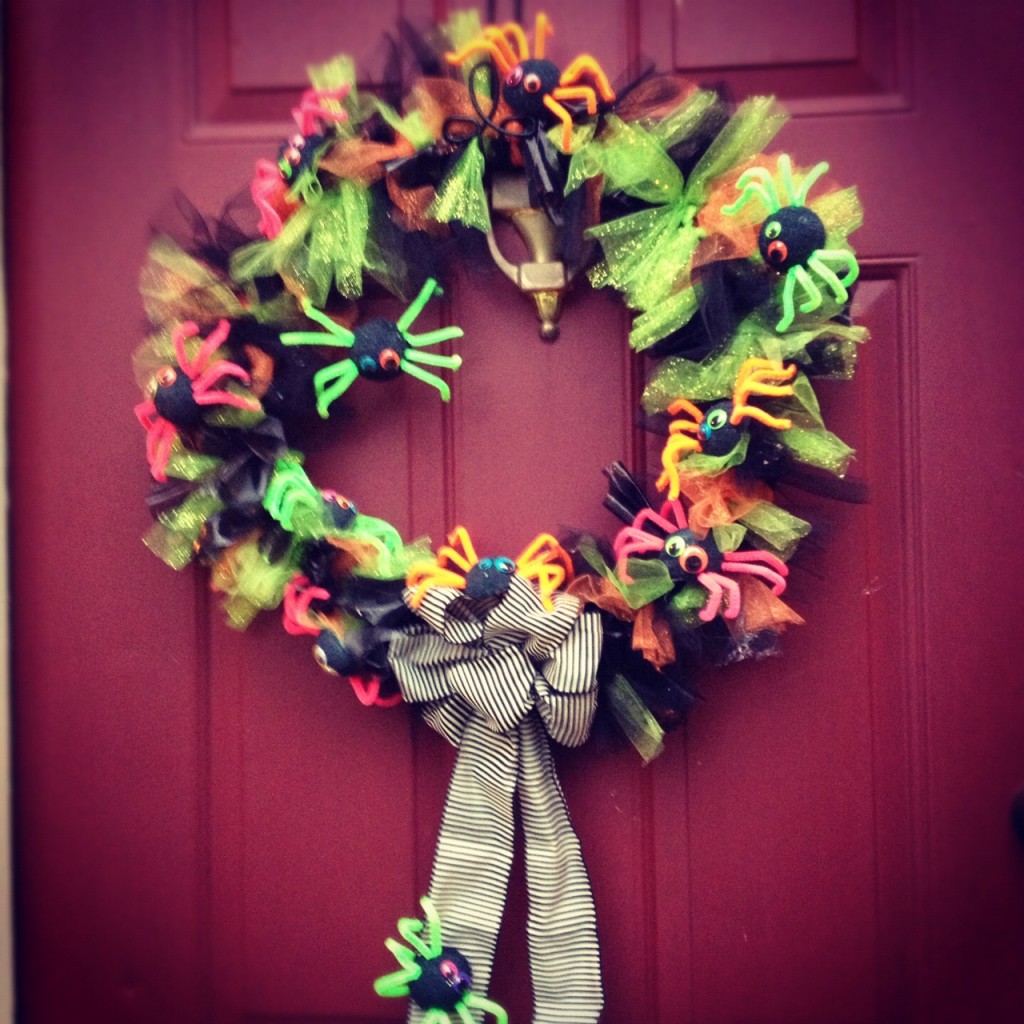 This wreath uses the same concept as my 10 minute tutu, the only difference is we're wrapping shorter strands of tulle around a wreath form instead of an elastic.
Here's what you'll need (I purchased my supplies at Michael's)
1 pack of 2″ styrofoam balls (cut in 1/2)
Googly Eyes
Hot Glue
Black Craft Paint
4 rolls of tulle (I used black, glitter green, glitter orange & metallic black)
wreath form
Ribbon Bow
pipe cleaners
Now that my monsters are getting older I've learned I either need to craft in secret or find projects that have steps suitable for little helping hands. As soon as that glue gun comes out it's like an alarm goes off in their heads "I help you! I help you!"
My girls were pretty content with the task of painting the styrofoam ball halves black & then gluing on the googly eyes (with white craft glue) when they were dry. *Tip* Use a kabob skewer on the underside of each spider to make the styrofoam easier to hold while painting.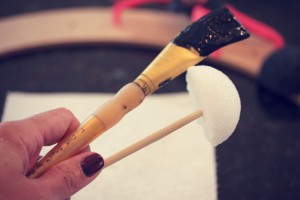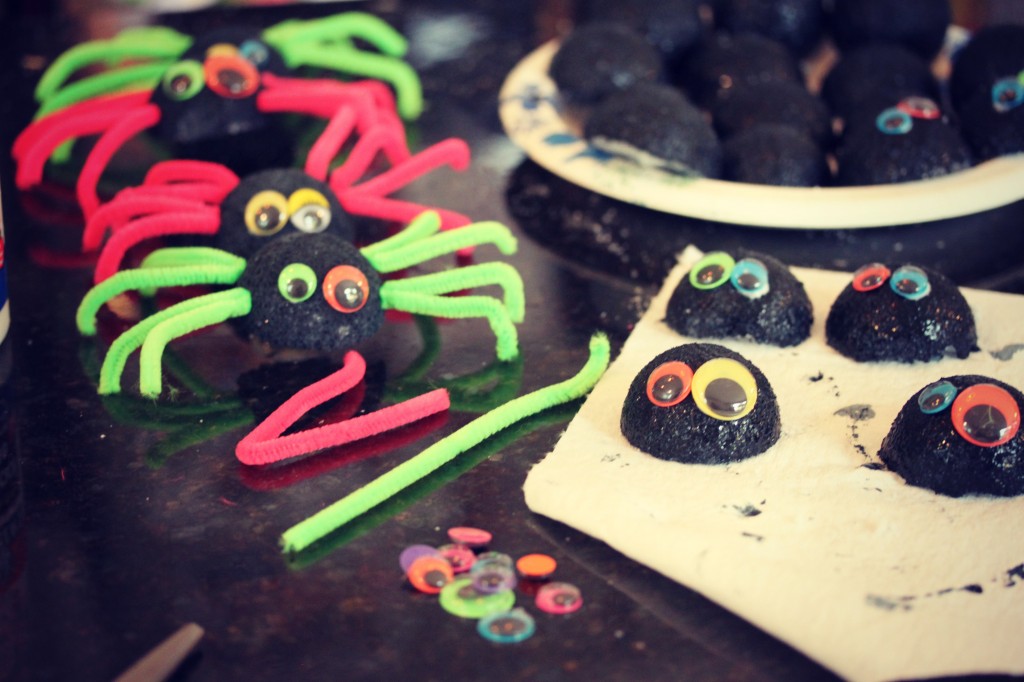 While you're waiting for the little buggers to dry you can get started on the tulle wreath form. I used rolls of tulle that were about 8″ wide but you could certainly cut larger pieces of tulle down yourself and probably save a few bucks. The tulle rolls are in the wedding decor section of your craft store and often the price is jacked up a bit. I suggest cutting all your tulle at once using this cardboard method, it'll go by super quick. Each one of my tulle strips is about 14″ long. You might want to try one strip first however & make sure it's long enough for you before you cut them all…
Then just double knot away!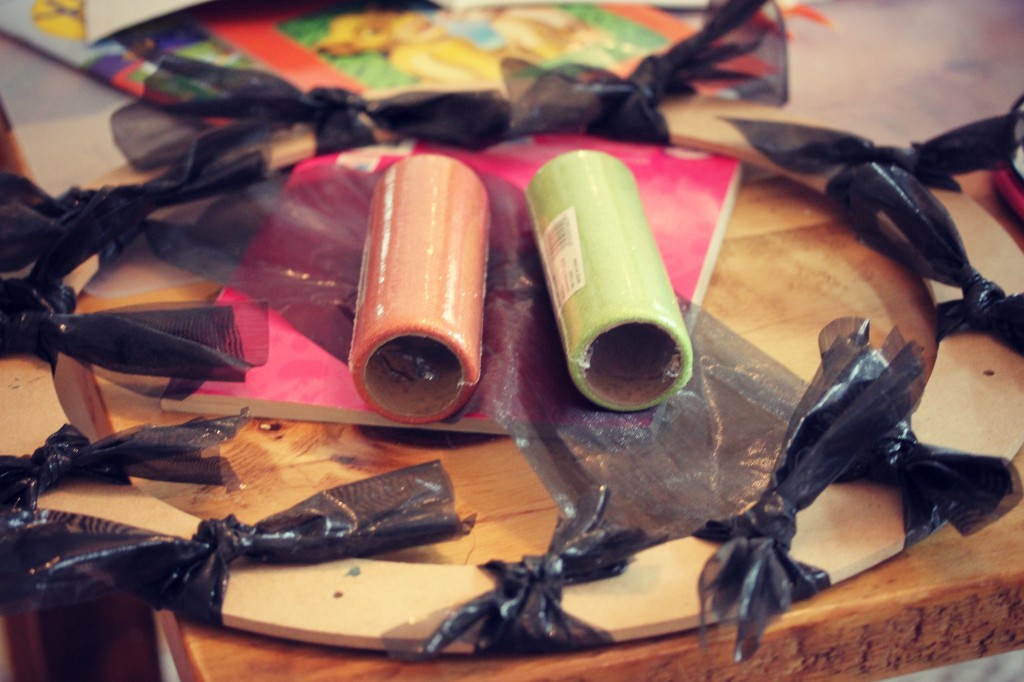 Once it was full I also trimmed the edges to even them out & fluffed up the pieces. I also tied on my black & white pre-made ribbon to the bottom of the wreath.
To give your spiders some legs simply cut a pipe cleaner in half & then fold each of those pieces in half. If you fold them well the little pointed end will easily push into the styrofoam.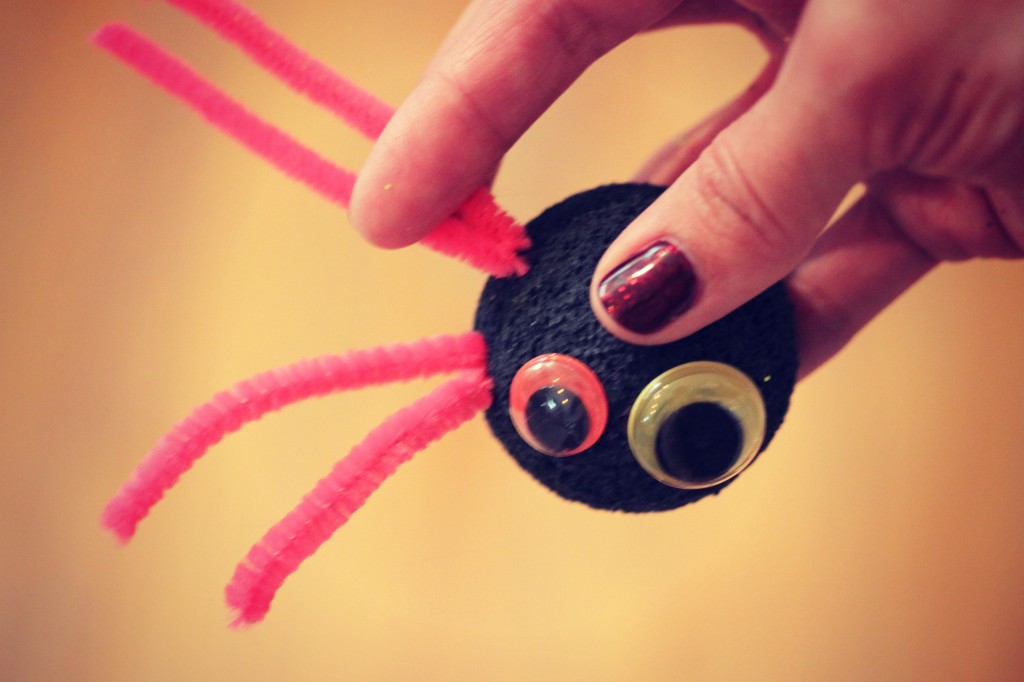 The last step is to hot glue on your wiggly googly new friends. I strategically placed some on the sides, some upside down & some even falling off to give it a look of spider infestation. Yick! *Tip* be very careful gluing spiders onto tulle, the glue will go right through the tulle & burn you, you'll learn quickly though!
I think on Halloween night we're going to stick our black light outside so all of the neon accents glow!
Have you put up any Halloween or Fall decor yet?? I have some more to show you tomorrow!