Sam about crapped her pants when she saw this… (click on image to see video)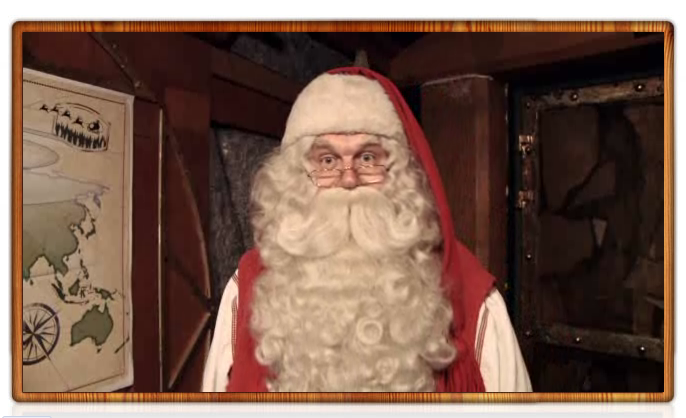 You can get your own personalized video message from Santa for your child from Portable North Pole. So stinking cute!
Having trouble with your little angel lately? You can even make it so when Santa puts your child's name in the 'naughty or nice' machine it comes out naughty! Nothing like a little threat of no presents from Santa to get some tiny booties in gear.
Also notice how Santa mentioned that being "nice" included being kind to her sister?? You can insert any special assignment you want Santa to give your little one. (Sophie thinks the sun rises & sets on her big sister. The feeling is not mutual)
Now if only I had this in my arsenal the other 11 months of the year…