Do you pin?
I had heard of Pinterest here & there but for some reason never really gave it a try. It just seemed like work to me. I was the same way with Twitter & now I'm a total addict. Well I can now whole-heartedely tell you that Pinterest=Awesome!
Basically Pinterest does two things. 1.) It replaces bookmarks with "pins" & 2.) it allows you to share your pins with all your friends & vice versa. Before Pinterest I was constantly bookmarking webpages & then never actually taking the time to go back & look through my bookmarks, it's such a pain that you can't see what they are & I totally forget. With Pinterest though you're able to see thumbnails of everything you've pinned. And even better you can organize your pins onto "boards". Your "boards" can be anything your little heart desires.
Here's what mine look like…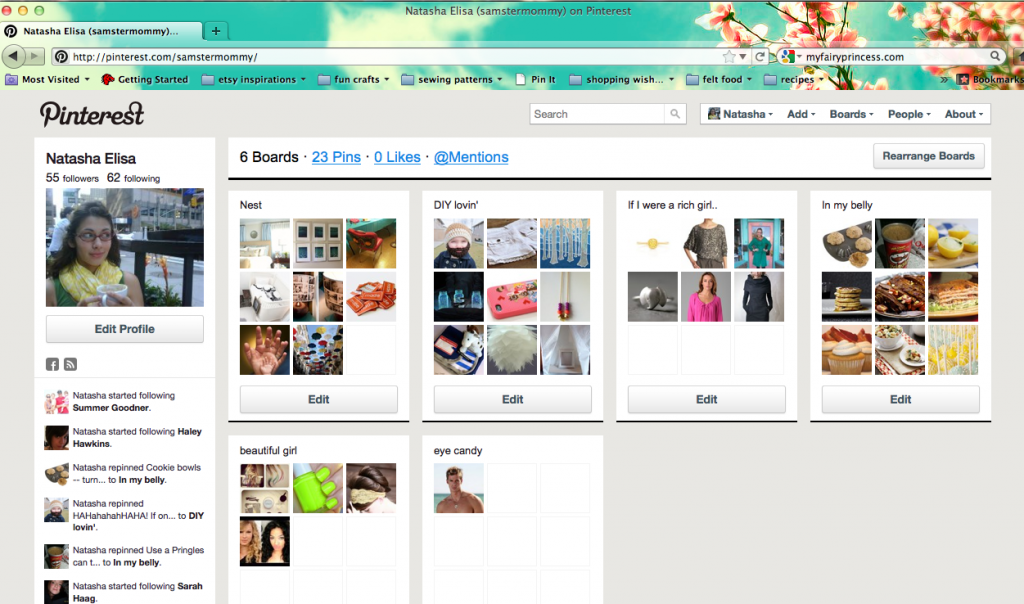 As you can see it's everything from shopping finds, to recipes to my new favorite, "Eye Candy". (Heehee)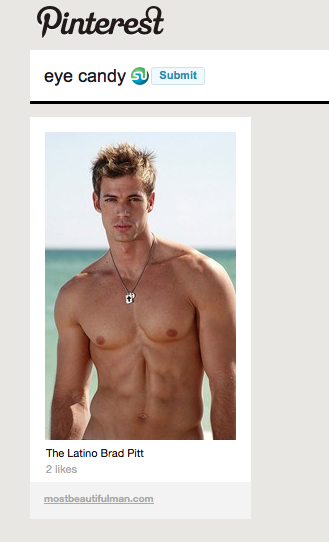 And all my friends can see what I've found & like! If you ever need any sort of creative inspiration Pinterest is the place to go. Whenever I'm feeling creatively bleh I spend a few hours minutes on Pinterest & immediately the ideas start flowing.
So give it a try, I'm sure you'll love it & it's totally free so what do you have to lose? Mr "Latino Brad Pitt" is there…& you can't leave him waiting now can you?
Follow me on Pinterest here