We're in the process of making our den over & one thing I knew from the beginning was that I wanted a hot pink chair.
P is getting his big leather man-chair, we're doing a white built-in, I found a fabulous persian-esque navy blue rug & all I kept thinking was man, a beautiful bright pink chair would totally make this space. Much to my dismay a pink chair is not as easy to find as one would think. I searched everywhere & found nothing but disappointment. I had finally resorted to buying a Ballard parsons chair & attempting to dye the white slipcover when I saw this on Pinterest…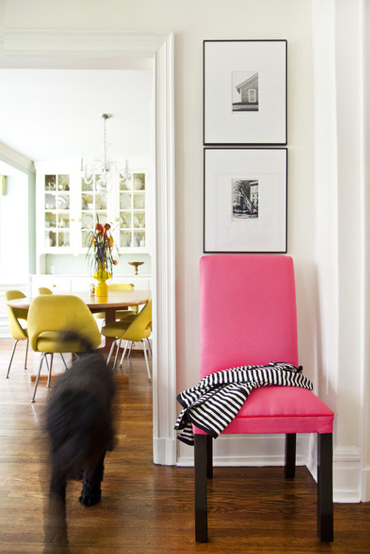 (cue angels)
It was love at first site. Me & 'The Piper' chair. And even better, it led me to the ever fabulous store Society Social. I love that they say "if you're looking for a chair in 10 shades of beige you've come to the wrong store". Their stunning pieces come in every color from tangerine to bengal tiger. Mommy likes.
Here are a few of the other's I've got my eye on…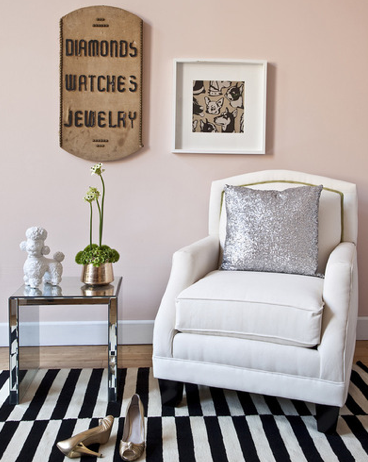 Marilyn Lounge Chair in Bengal Mocha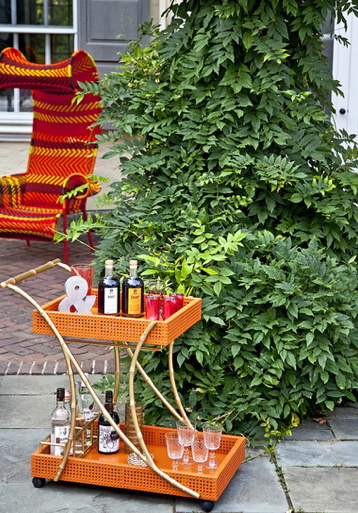 Tipple Trolley Bar Cart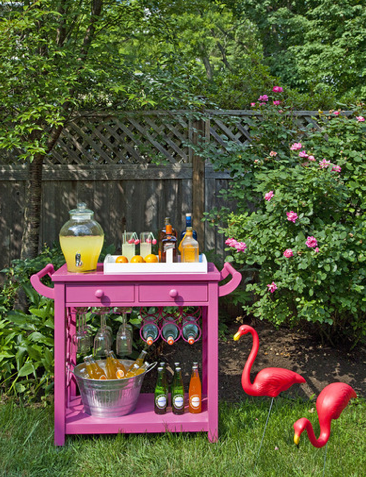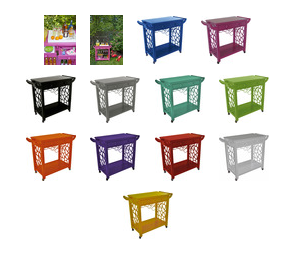 The Hostess (in any of those beautiful colors)
Even better is the customer service. As soon as my chair arrived I received not one but two personal emails from the store's owner wanting to make sure I was satisfied. Nice, huh? If you're in the mood for a furniture splurge take a gander, but be careful, you might fall in love.