Can you believe she's 1?!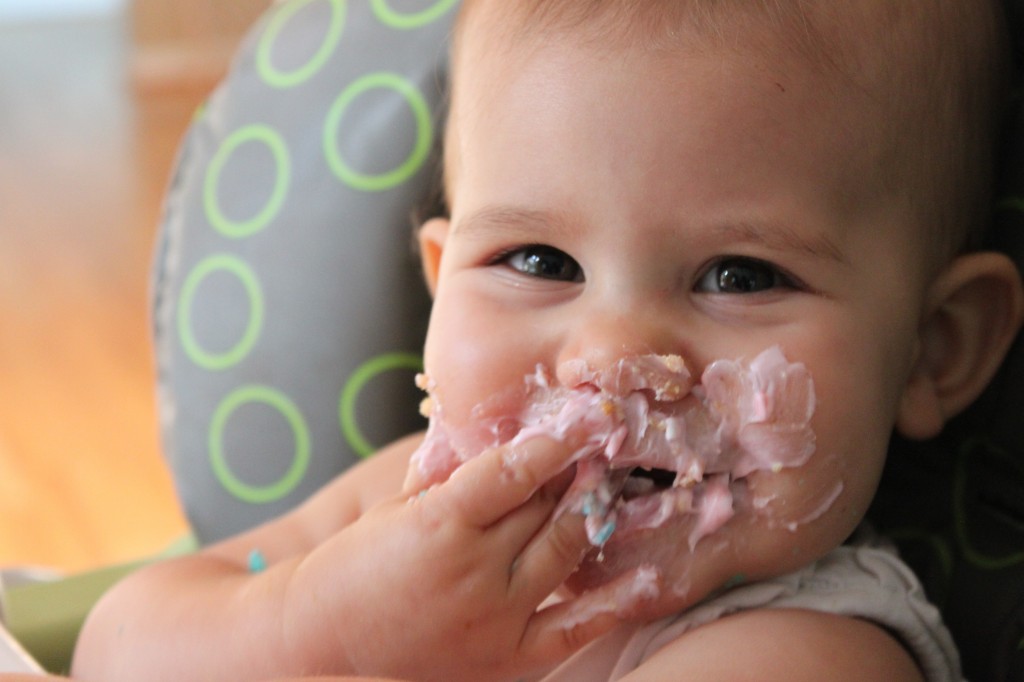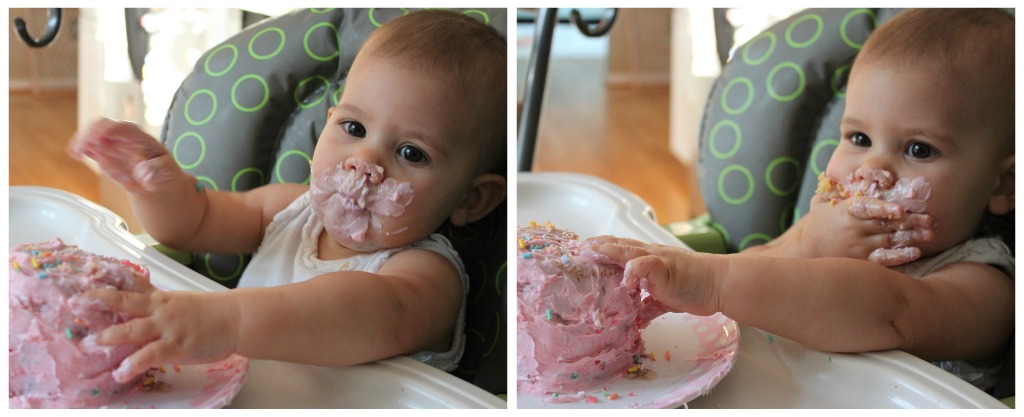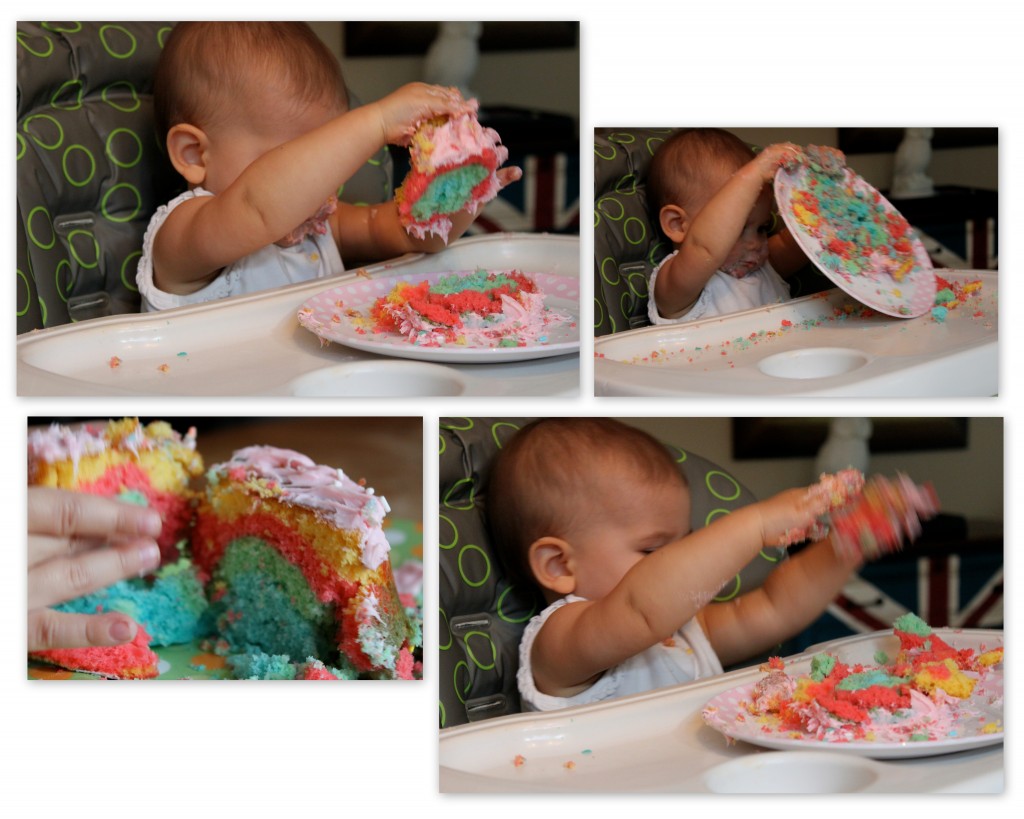 I know I've said this before but it bears repeating. I am NOT a baker. But I figured how particular could a 1 yr old's palate be? To make it rainbow I just divided the cake batter (white cake in a box) into 4 bowls & added food coloring to each, then I layered the batter into a jumbo muffin tin, throw on some strawberry frosting & wah-lah! Rainbow smashcake. Amazing, I know.
Oh Sophie Quinn, what can I say…this year of having you in my life, having you become a part of our family has been surreal. Almost daily people tell me they've never met a baby that's so happy. Even after you bonk your head for the 3rd time you still will laugh if I sing 'six little ducks'. You're my sunshine in a box.
And the crazy…goodness gracious, you're a little nutcase! Or as your older, wiser, sister would say, "That's one craaaaazy baby."
I love that you're such a daredevil. Love that you race up the stairs the second the gate comes down & you never look back. Except to give me a devilish smile…
How can someone have such a zest for life already?
Maybe that's why you repeatedely keep pooping in the tub. You just can't miss a moment! Or warm water relaxes you. Or you love to drive your straight & narrow sister batty. I'm pretty sure you get your kicks out of each of those.
We joke that you run on jet fuel. With you it's go-go-go until you suddenly run out of gas & crash. It's those moments I savor. I just can't resist rocking you until those heavy eyelids close & I can get all the Sophie cuddles I want. You might be my last little baby so even though I'm sure you'll want to do everything before the height requirement allows you'll always be my little chum-chum.
Love you Soph. Happy birthday baby.