My sister-in-law's wedding is coming up next week & we're so excited! When I saw these wedding toppers on Etsy I knew they'd be the perfect gift for their fun, carefree taste. Not to mention they got engaged on Halloween last year so seriously, SO perfect!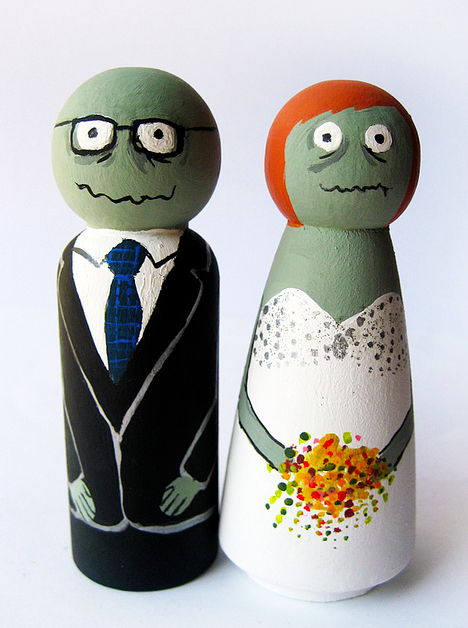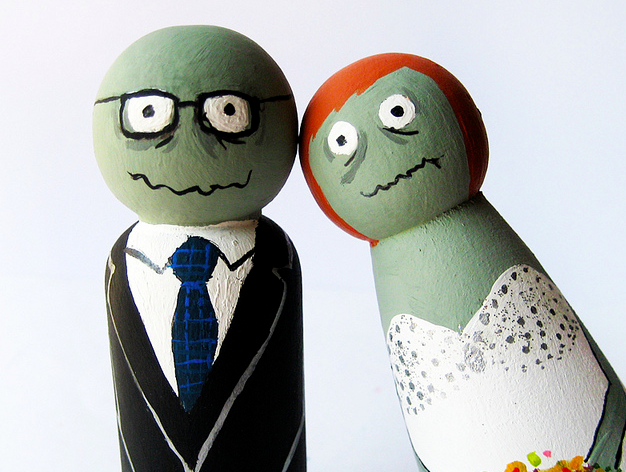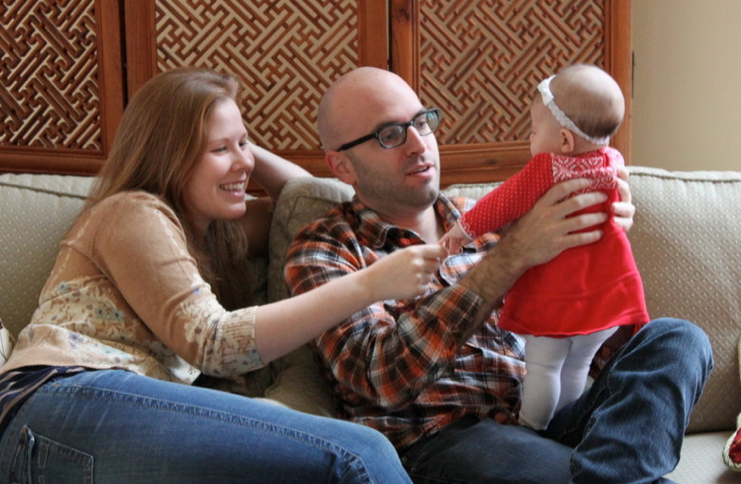 (the real Jill & Dave with Sophie Monster)
The one thing though that was as good if not better than finding the perfect gift was meeting & dealing with Ebelyn, the owner & designer of 'La Santa Muerte' which is the adorable Etsy shop where I found the little zombies. Not only did she customize them so they look like Jill & Dave but she sent pictures every step of the way, gift wrapped them beautifully at no additional charge & was SUCH a treat to work with. Don't you love when your money goes to a wonderful seller?
Here are a few of Ebelyn's other items, if you like funky, kind of dark, eclectic stuff this store is for you…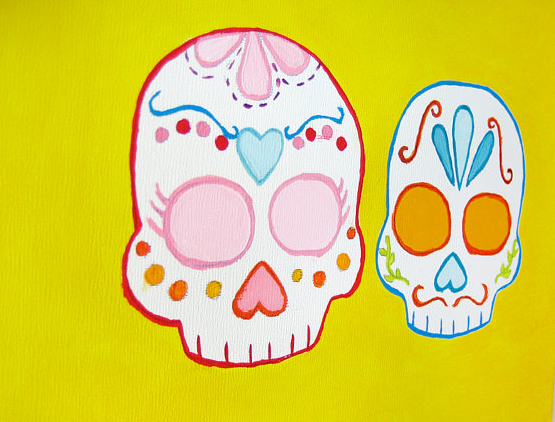 Sugar Skull Painting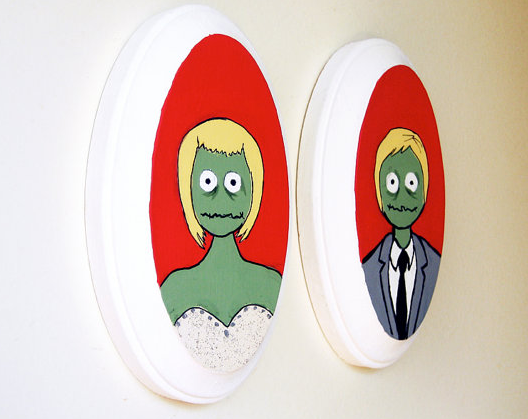 Custom Zombie Wedding Portraits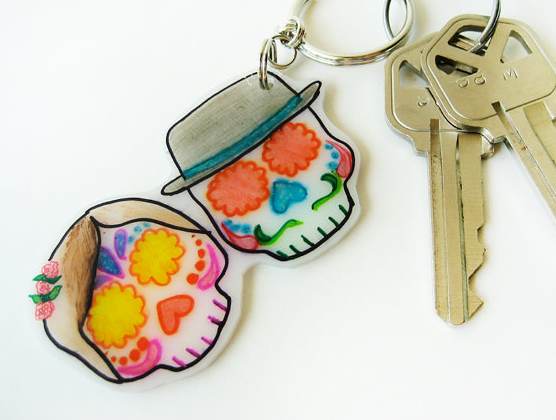 Day of the Dead Keyring
Now the best part…you get a coupon code if you want to order anything from La Santa Muerte! Just enter "pinkmonster" at checkout & Ebelyn will give you 15% your entire order, woohoo!
Let me know if you grab something…happy shopping!