As you probably already knew it's been Skirt Week over at Crafterhours & I'm honored that Adrianna & Susan asked me to participate again this year with a skirt tutorial. Now I have to warn you, those Crafterhours chicks are major sewers. I believe they could even be deemed 'seamstresses' & I my friend am no seamstress. I'm a self taught sewer who makes it up as she goes along. I break a lot of rules but at the end of the day it works so it's good for me.
I knew there would already be some majorly talented ladies giving wonderful step-by-steps on sewing skirts so for my tutorial I decided to go the artsy route instead. The shape is just a basic, somewhat a-line, skirt but the fun part is the fabric is entirely designed by Sam. (with a few little details from mom in there too)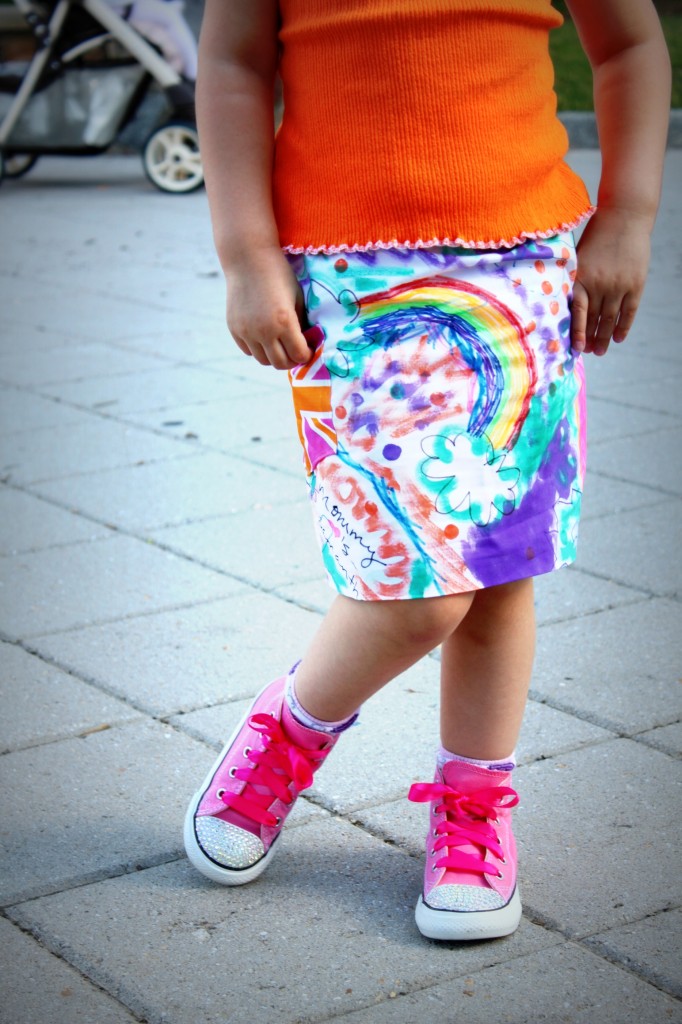 To get a rough idea of how much fabric I would need I used one of Sam's existing skirts as a pattern. I ended up with a 40″ by 14″ rectangle. I chose a medium weight white cotton.
I set Sam up with an assortment of fabric markers & taped down the corners of the fabric so it wouldn't slip while she colored. I also put a mat underneath the fabric to catch any ink that would bleed through. (which it did) Next step, let 'em loose. Sky's the limit kiddo.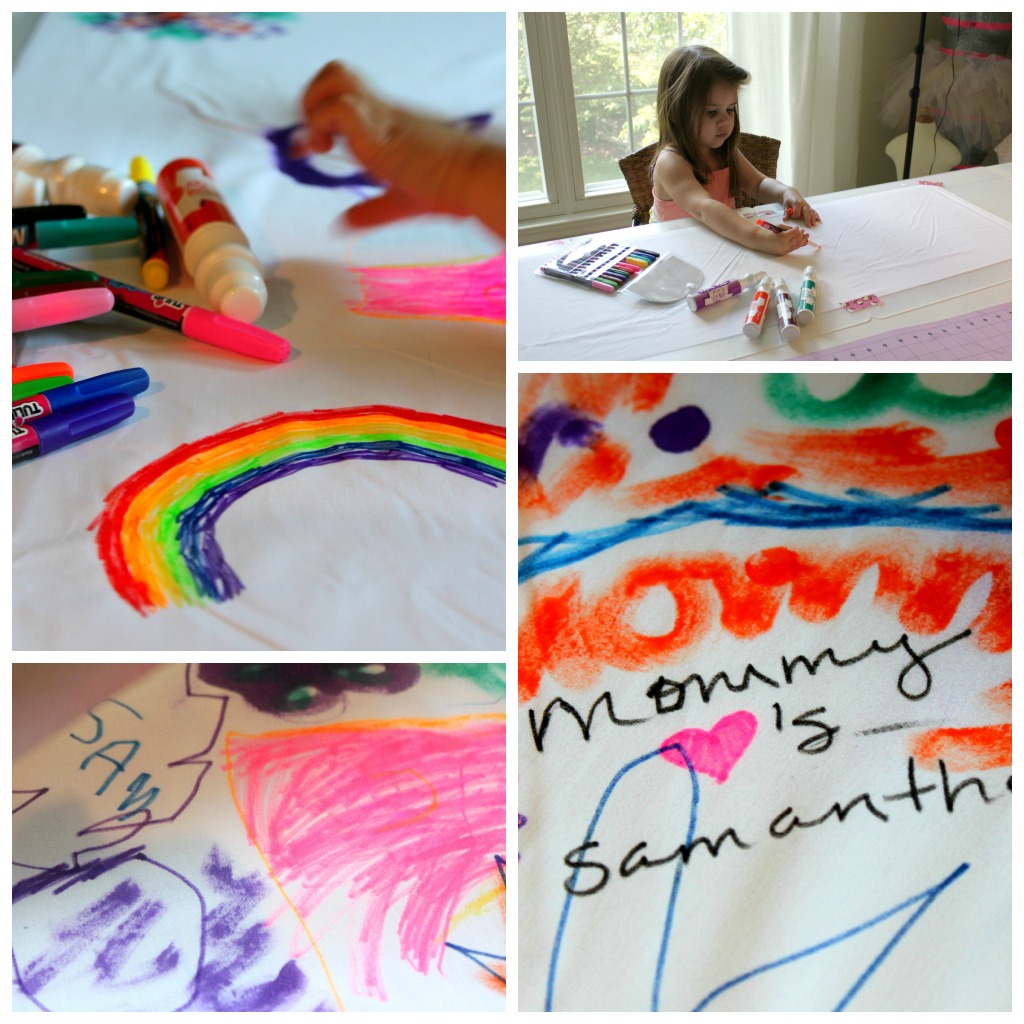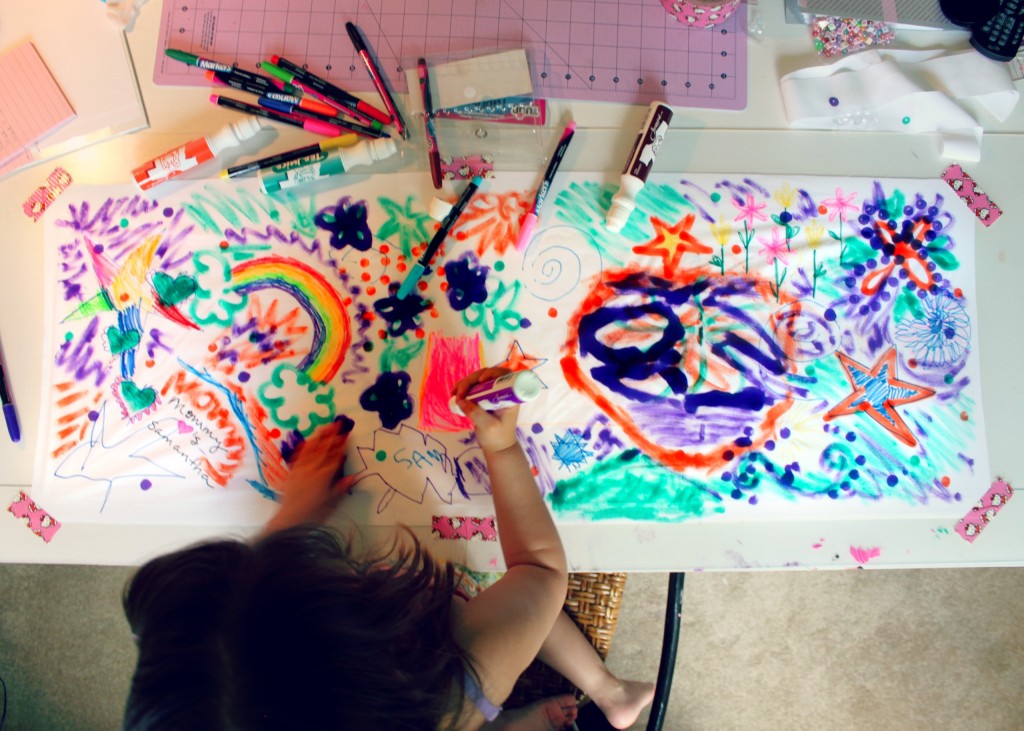 I helped her fill in almost all of the white areas with swirls, dots, squiggles…whatever goes. While the thin Tulip Fabric Markers
are great for detail those big fat ones (Tee Juice Fabric Markers
) were absolutely perfect for filling in spaces with thick, almost spray paint looking strokes. They were fun.
I also randomly went through & outlined images in black marker or added in little black doodles. The black seemed to help anchor the art. My best tip is if doesn't feel awesome then keep adding. Just keep filling in & doodling. I was shaking my head that this skirt was going to look like crap until all of sudden, after a ton of doodles something shifted & it actually looked pretty fantastic.
To make the fabric washable 'heat set' according to your fabric marker instructions. For me that was 2-3 minutes under a hot iron…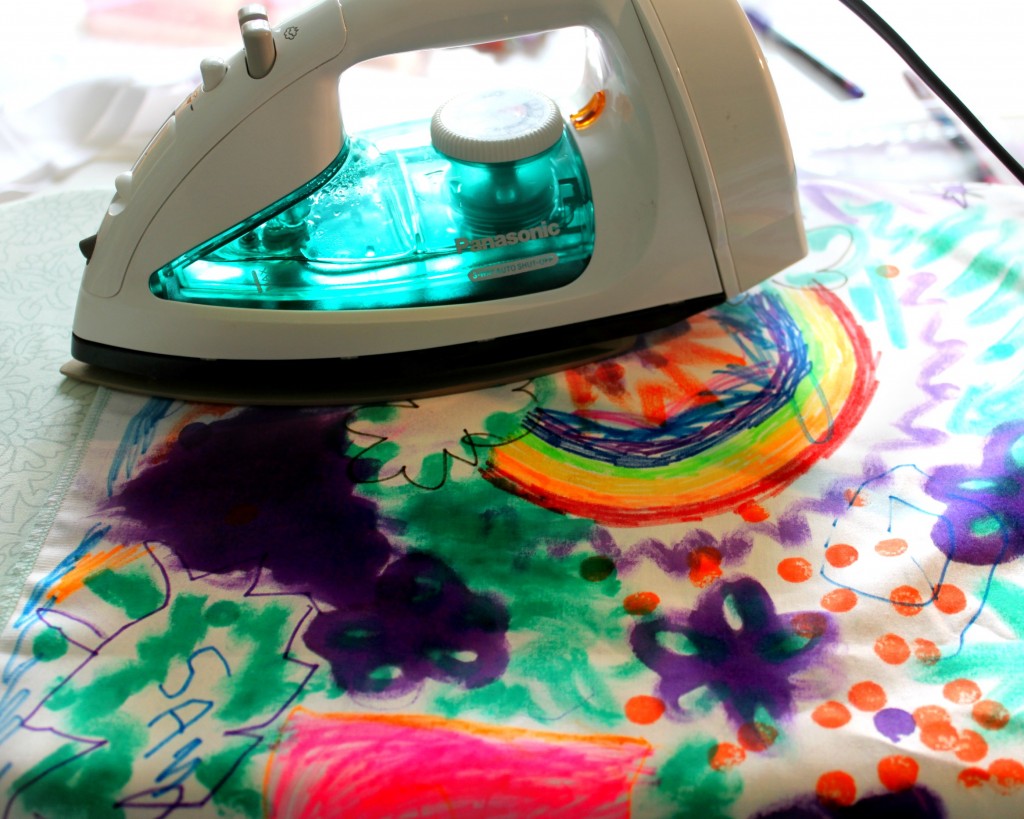 I'm not going to get into terrible detail as to how I stitched the skirt because it really is just a simple shape…
Basically, using the skirt below as a guide I stitched the down the two side seams (right sides together), hemmed the bottom & gave the skirt an elastic casing waistband (My sewing pants 101 tutorial has a lot more waistband details & tips)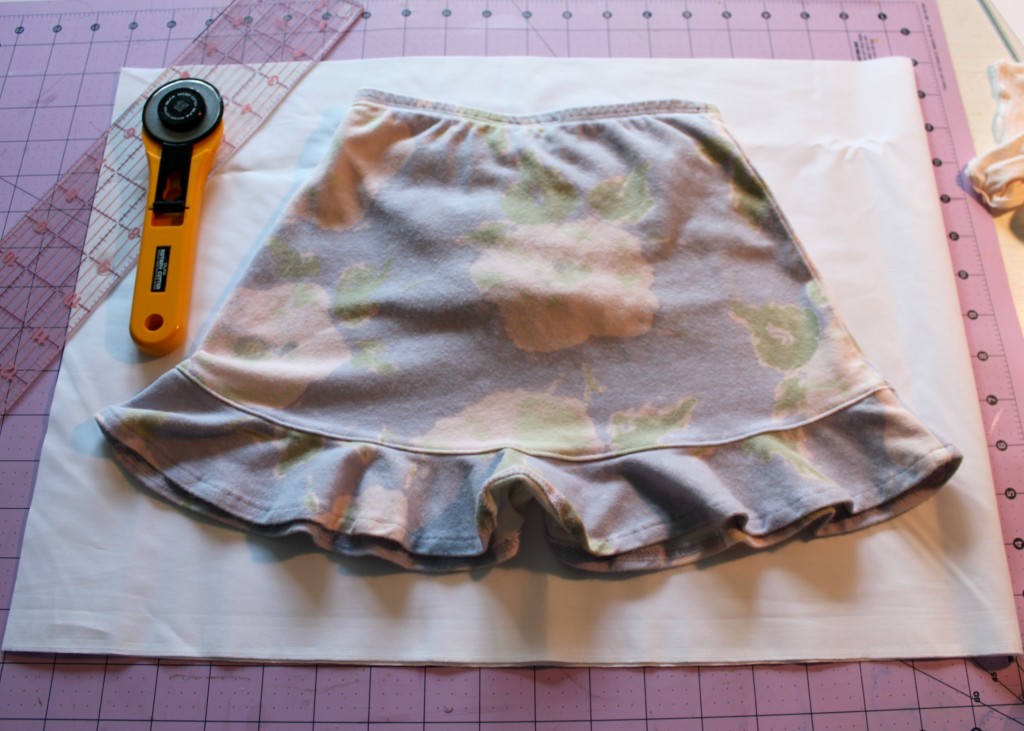 After it was assembled it still seemed like it needed a little something extra.
Hmm…AHA! A pocket!
I knew the PERFECT pocket material too. Susan had just dropped these little lovelies at my house last week, she sells them in her Crafterhours shop & does that pink & orange Union Jack print not make the cutest darn pocket ever?? I love the look of print-on-print.
(here are more details on how to sew a pocket)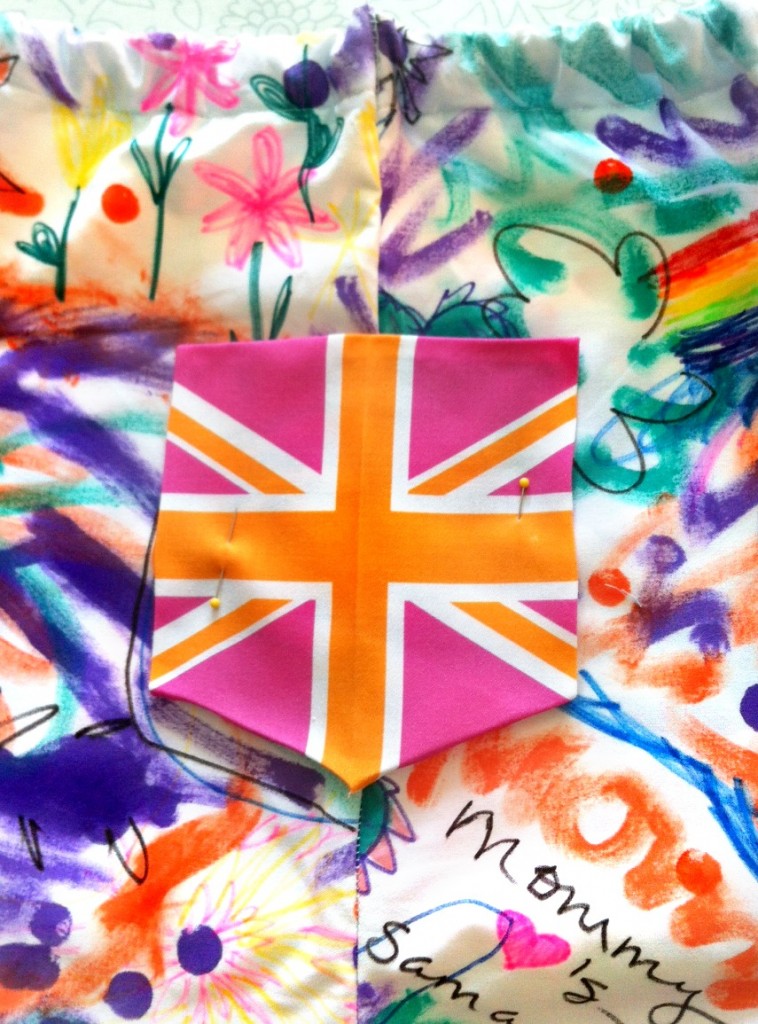 I love when things come together. (:
If you have a minute go check out the other great guest posts for Skirt Week & tell those crazy Crafterhours girls I said hi.
Want More?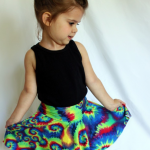 Check out my Skirt Week tutorial from last year, The American Apparel Inspired Circle Skirt