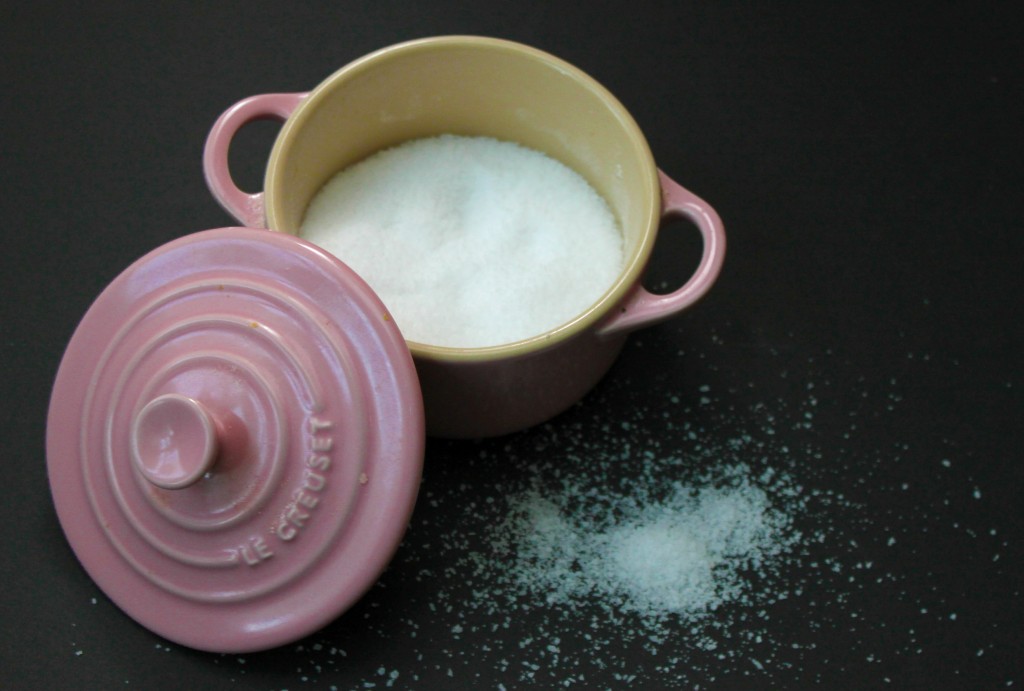 I'm really big on buying little things that may not be the most practical but are something that will put a little brightness in your day. Whenever you see it or use it you might just smile a bit more. To me, that's worth the extra couple of bucks.
I saw this tiny Le Creusat pot with lid at Whole Foods of all places. I probably stood there a good 8 minutes picking it up, then putting it down. Looking at the price, putting it back down. Then thinking, ohhhh, but it's so cute. And it's pink? Ugh. I'm going to buy it. I just won't buy myself any grocery store flowers this month. There, justified.
I now know that these little oompah loompah dutch ovens are actually called 'le cocottes' & are mostly used for fantastic individual desserts like molten cake.
I don't bake any desserts fancier than break off cookie dough but I did think of another solution for my little pot o' goodness. Coarse salt.
I've been sprinkling kosher salt when I cook for awhile now but didn't really have a good way to access it. Not only is my 'cocotte' (boy I feel stupid saying that.) beautiful but it's the perfect size.
Not every time but often enough I find that I'm happy to see if when I open the spice cabinet. That doesn't make me an incredibly lonely weirdo, right? Inanimate objects make lots of people happy. Yup. Sure do.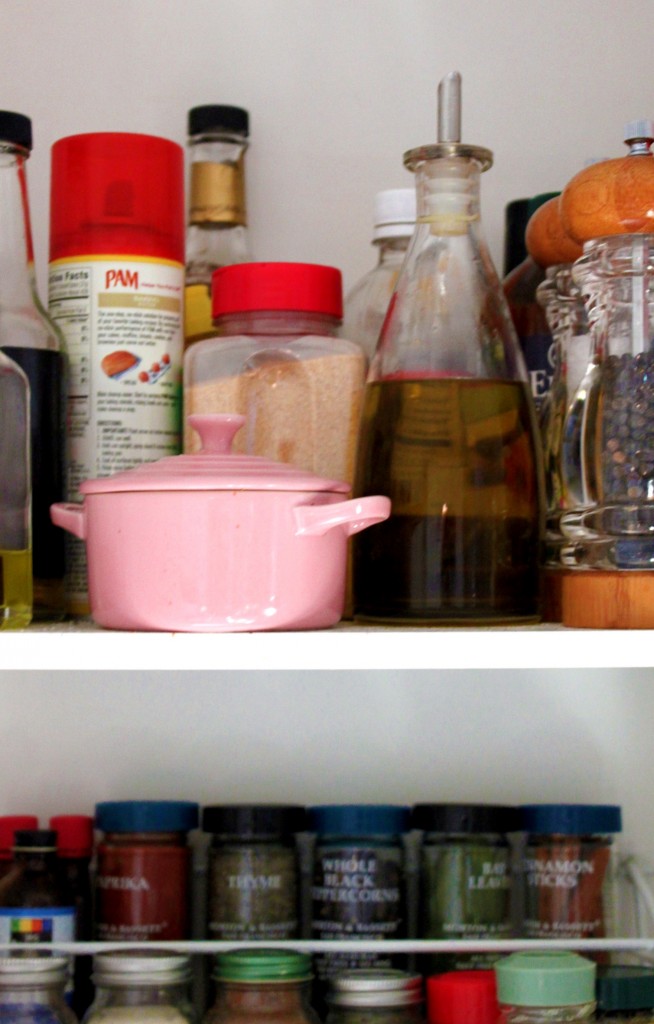 I looked all around amazon & couldn't find the pink one that I have but I did find this lilac one
which I actually like even better. It's gorgeous. Now if only I was creative enough to find a reason to justify a 2nd…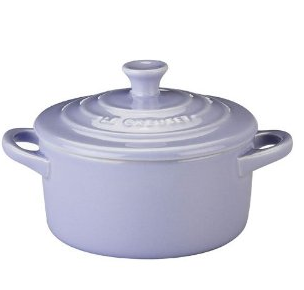 What little things have you splurged on that make you happy?
PS- I was just perusing the Le Creuset website and I saw this…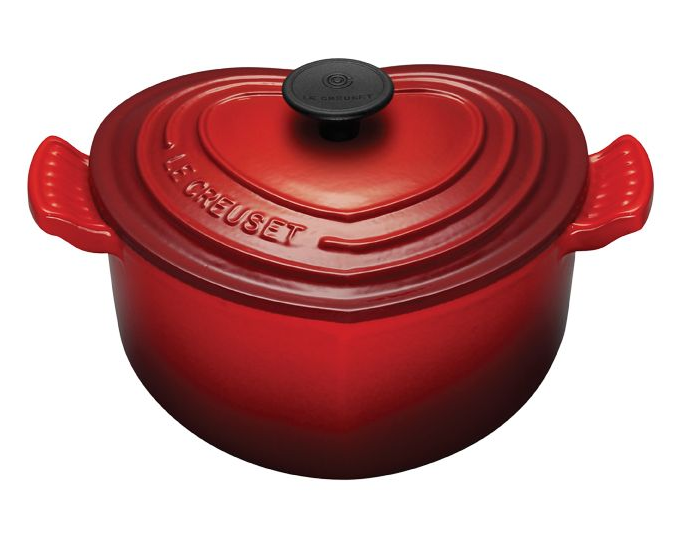 Sigh. It's $170 which is ridiculous but isn't it sweet? I think I'm in love with a casserole dish. They have a special now too that if you spend $150 you get 2 cherry colored cocottes for free. Well isn't that nice.