First up though, a big thank you to everyone who contributed to our Blog & Tell over the weekend, I received over 50 home beauty recipes & I'm seriously so excited to try them! If you have a sec it'd be worth your while to peruse the comments…there's some darn good ones in there that you probably already have in your pantry. Soooo, the randomly chosen winner of the $25 Sephora giftcard is…

Yayy! If you're SkateHop please email me at natasha@littlepinkmonsters.com with your address so I can mail your giftcard to you. Oh, and give me a few days to run to the mall to pick it up, I've been wanting an excuse to hit the American Apparel kid's clothes anyway. (:
So here's what that title is all about. Yesterday I was sipping my coffee staring off into the backyard when I noticed that my tomato plant looked funny. It looked naked.
I went outside and saw the biggest, squishiest, greediest caterpillar EVER.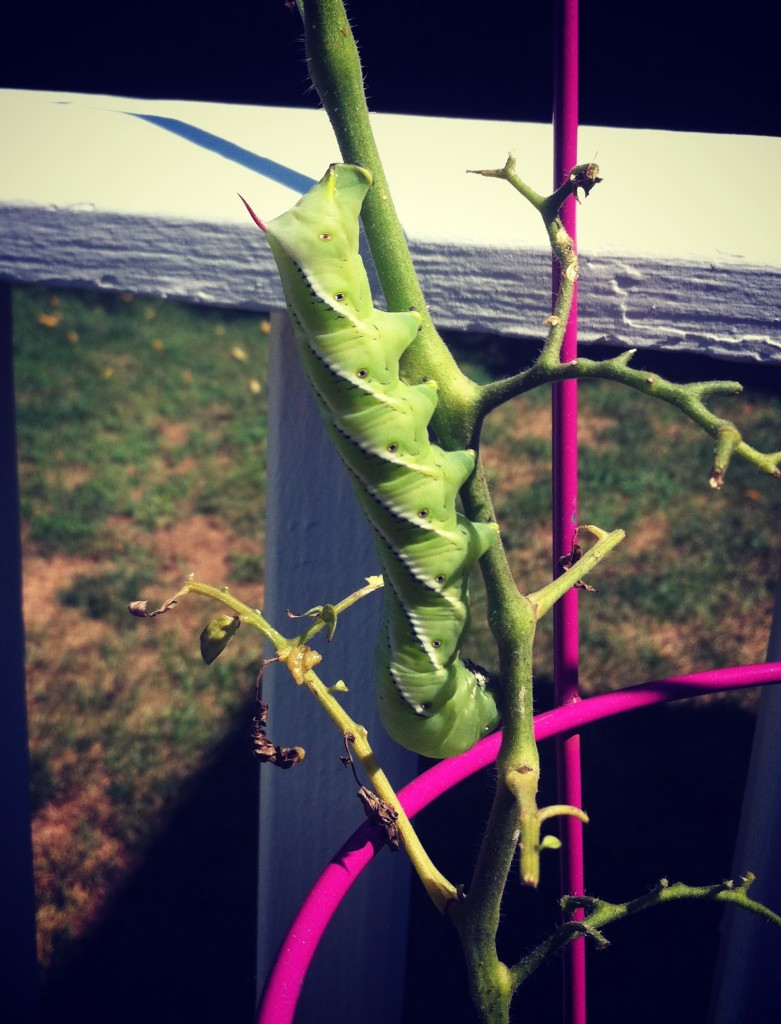 At first it was kind of neat because does he (I'm assuming it's a 'he', no caterpillar balls could be seen or anything) not look exactly like Eric Carle's The Very Hungry Caterpillar
?!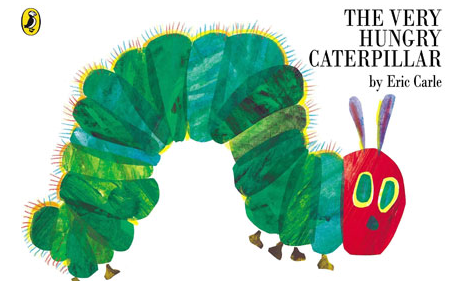 Then it set that he had eaten EVERY SINGLE LEAF & TOMATO that was on my 3′ tall plant. Grrr, I'm not a good gardener & this vegetable box the girl's & I planted at the beginning of summer was quite an accomplishment.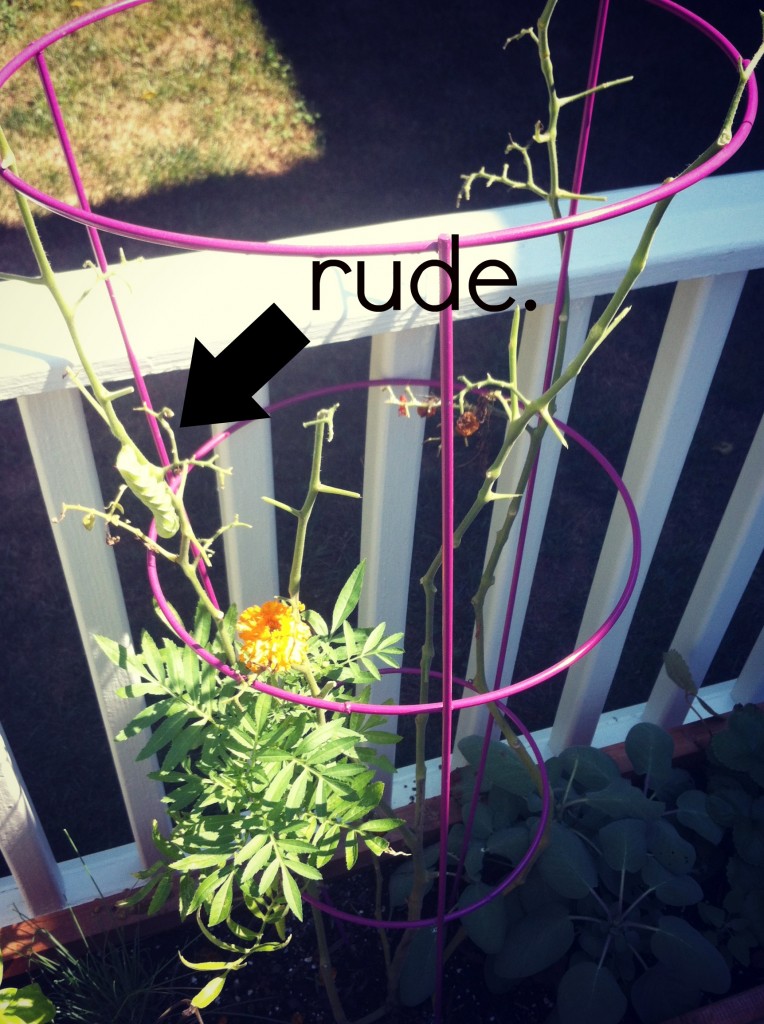 I was so intrigued by this obese green jellyroll however that my anger soon dissipated. At least I had contributed to a beautiful butterfly.
Or not.
According to Google this fatty was going to be a SPINX MOTH. ACK!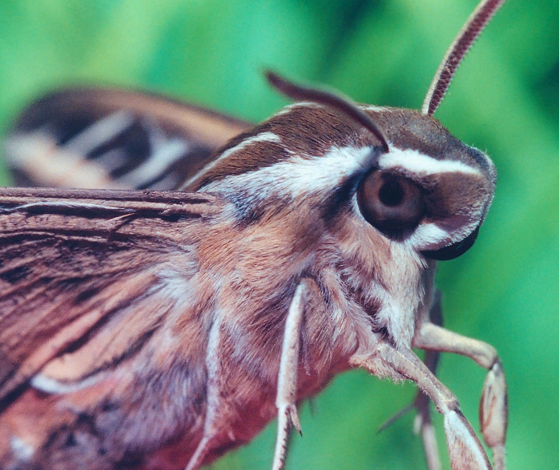 By the afternoon he had worked his way through my entire eggplant & I'd had enough. I relocated him & a little baby green caterpillar to a random giant weed on the side of the house. I'm hoping I can at least use his massive appetite for good.
Hope your weekend was great, I promise an update on the buns tomorrow, I just need to edit the video!