Another find from my favorite thrift store, The Upscale Resale Thrift Store in Rockville…
BEFORE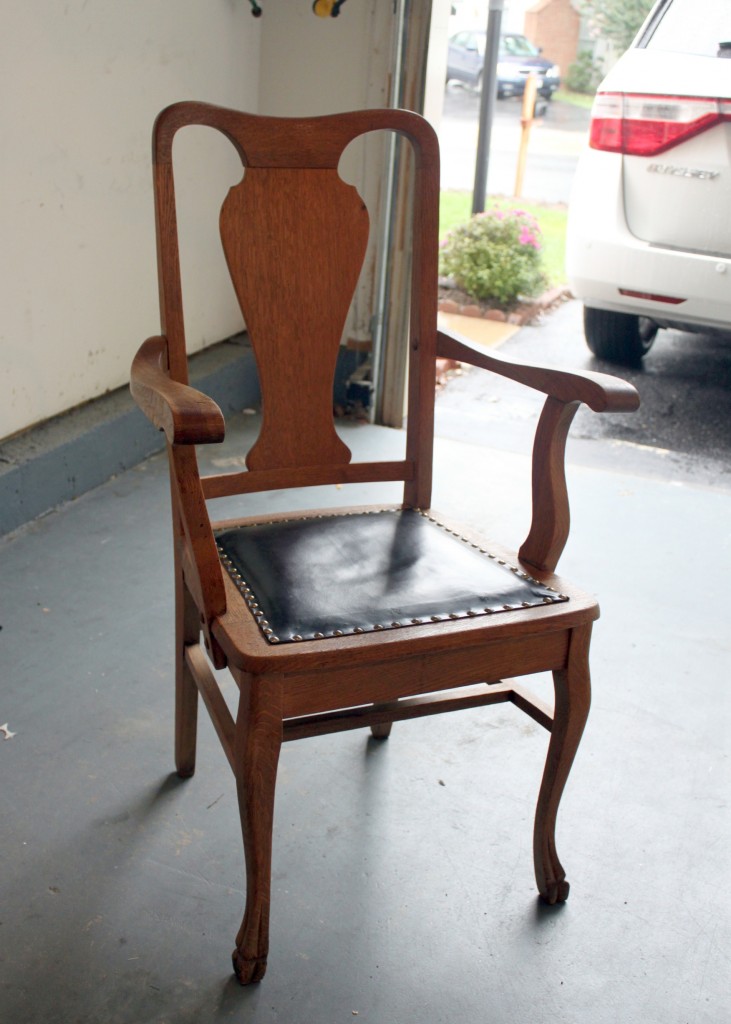 This project has been sitting in my garage half-painted for a good 2 months but with company coming tomorrow I finally got my butt in gear & finished her. I kind of in love.
I used a few different rustoleum oil based paints to make the purple/grey color. I wanted something feminine but also super moody. (which is funny because those two adjectives seem like they should be besties) The result, a nice rainy day lavendar that I think looks lovely against the pale blue drapes. Perfect for winter, no? Not to mention I'm completely smitten with the soft color against the black leather seat with nailhead trim. Le Sigh.
If you've never done a thrift store makeover than you need to get on the ball, it's SUCH a stress buster & the satisfaction of knowing you took something cheap & gave it a new life into something beautiful is such a good feeling.
A few tips…have an open mind, if you shop with something very specific in mind you may never find it & will just get frustrated. Two, don't get in over your head with repairs. I like to buy pieces where all they need is a good cleaning & a couple coats of paint. Projects you can bust out in one afternoon are the best. Three, take some risks! Maybe try a shape or style that you wouldn't normally choose. The best part is you can try it out & if it doesn't work you won't feel too guilty since you didn't spend much. It's definitely my new favorite hobby!
Would you do a thrift store makeover?