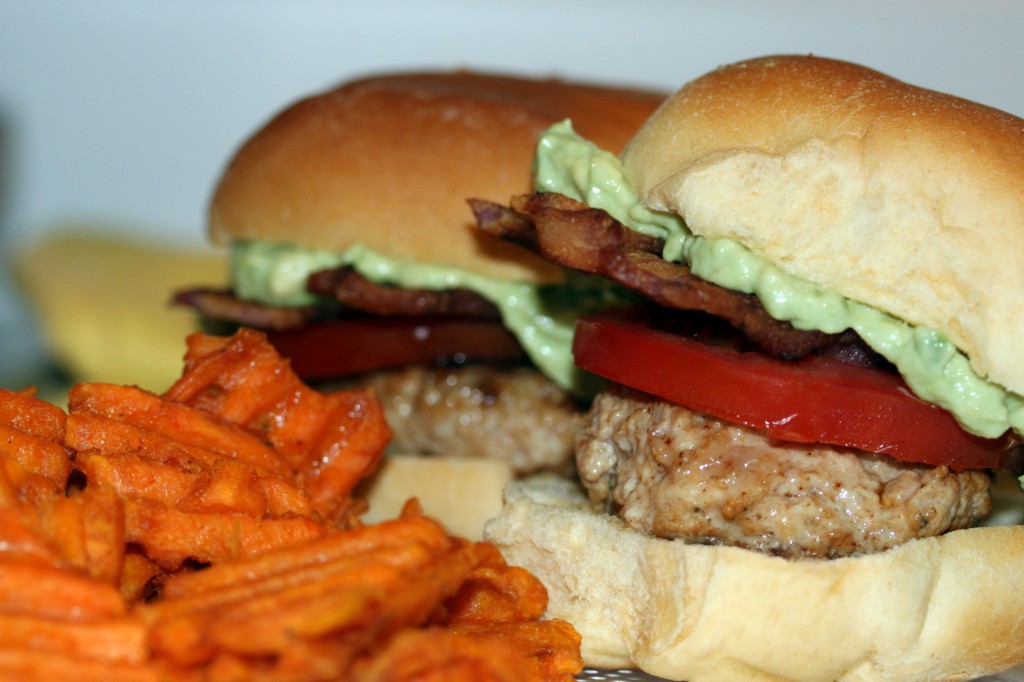 Mmmmm, now I'm hungry.
Season your small turkey patties with garlic powder, salt, pepper & worcestershire. (I always over-season ground turkey because it tends to be bland from the low-fat content) Grill them in a hot oiled skillet for about 2-3 min each side. Top with a tomato slice, crisp bacon & the avocado spread. (Recipe below) I find you don't even need cheese because the avocado spread is so creamy, which is great because I've been trying to dial down my cheese intake since it's so darn high in saturated fat. Although I suppose the bacon strips kind of negate that effort huh.
The avocado spread is a good ol' Rachel Ray recipe. Speaking of, has anyone heard she's preggers? I went to google search this recipe & when I typed in "Rachel Ray", "Rachel Ray pregnant" showed up. To that I said, "Noo, I was going to say "Rachel Ray Avocado" but thanks, good to know. "
Avocado Aioli
1 avocado, halved and pitted
1/2 cup mayonnaise
1 clove garlic, finely chopped
Salt
Directions:
Scoop the avocado flesh into a small bowl. Add the mayonnaise and garlic and mash with a fork until well combined but chunky. Season with salt to taste. Spread on a toasted bun when ready to serve burgers.