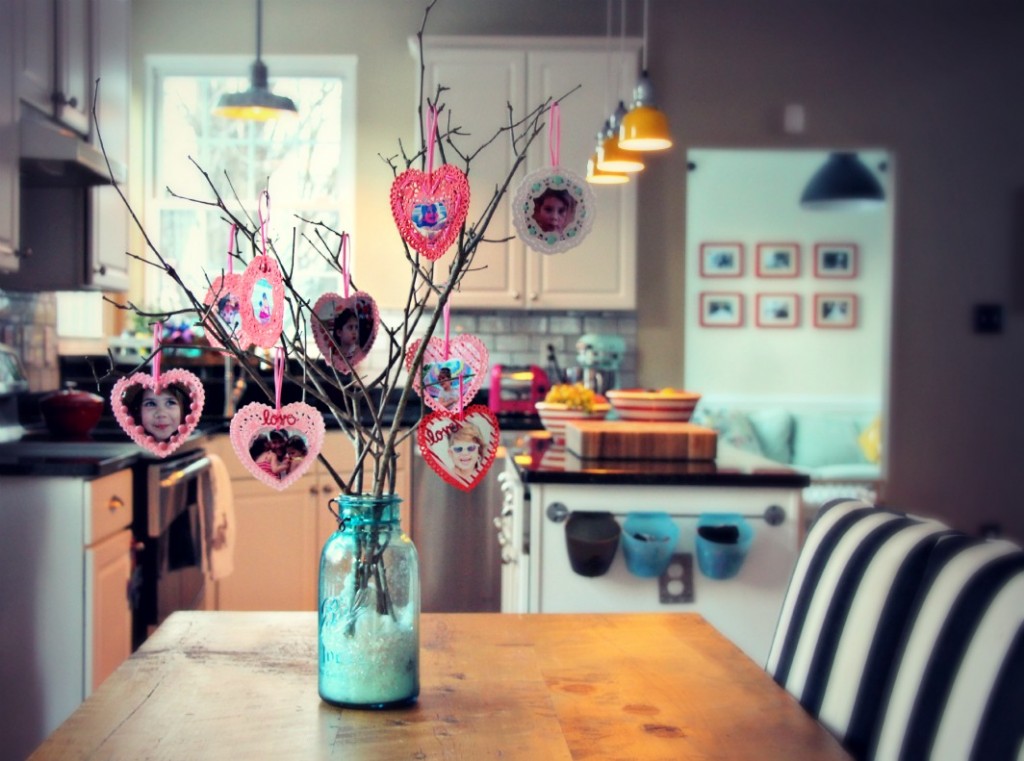 You guys, first off a huge thank you to all of you who have been emailing & commenting with not only your well wishes but also your advice & tips. I'd truly be lost without you. I really mean that, 'thank you' just doesn't begin to cover it. This little autonomic neuropathy is truly beginning to give my other ailments a run for their money as biggest pain in my arse. I finally met with a local neurologist which was informative to say the least. As soon as I wrap my head around everything she told me I'll be sure to write about it but for today I want to post about nothing but the pink, frilly & lacy wonderfulness that is Valentine's Day!
I'm not quite sure if it's the home decorating withdrawals from the Halloween, Thanksgiving & Christmas marathon or the fact that I can indulge in as much pink, red & heart shaped girliness I want, but for whatever reason I truly love Valentine's Day. Between the Mayo trip & scratching my cornea over the weekend (if you missed my Instagram pirate chic picture than let me catch you up, on Thursday I was bundling Sophie up to go home from school & had my keys looped on my fingers, as I zipped up her coat I somehow flipped my keys up right into my eyeball. It was a moment of pure grace. I was quite surprised to find out that the pain from scratching your cornea is right up there with early labor, who knew right? Luckily, eyeballs heal very quickly, it's completely better now.) All of that put me a bit behind but no more, last night I put together something I'm going to call, "The Valentine Tree"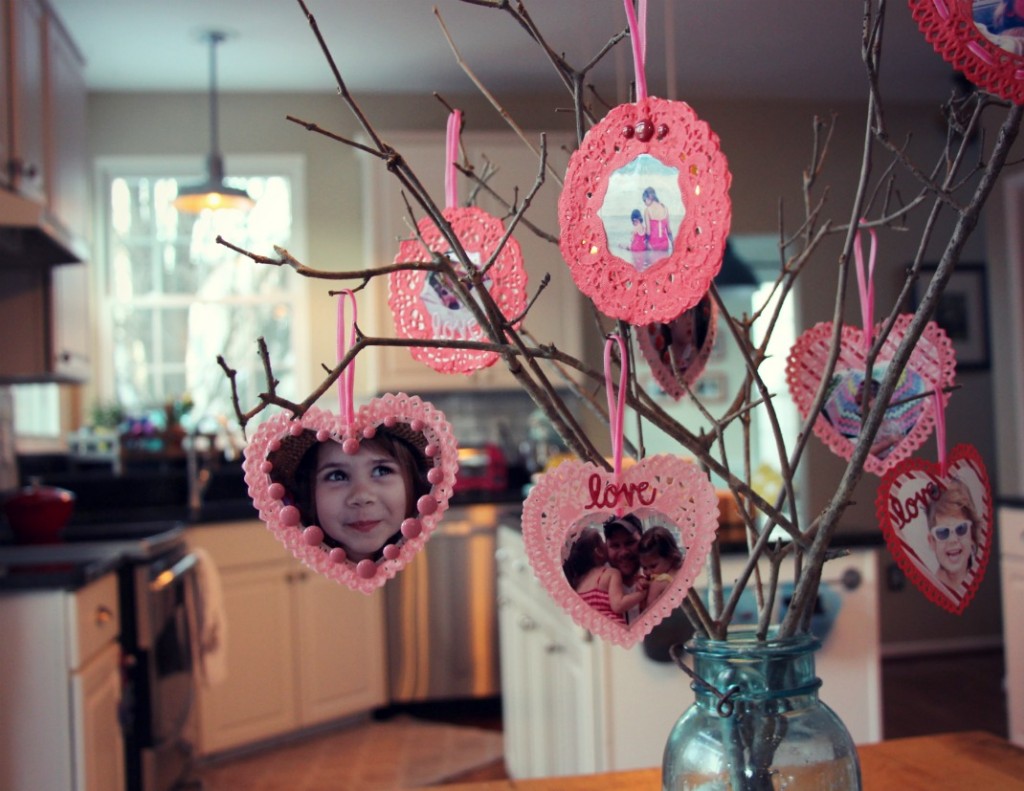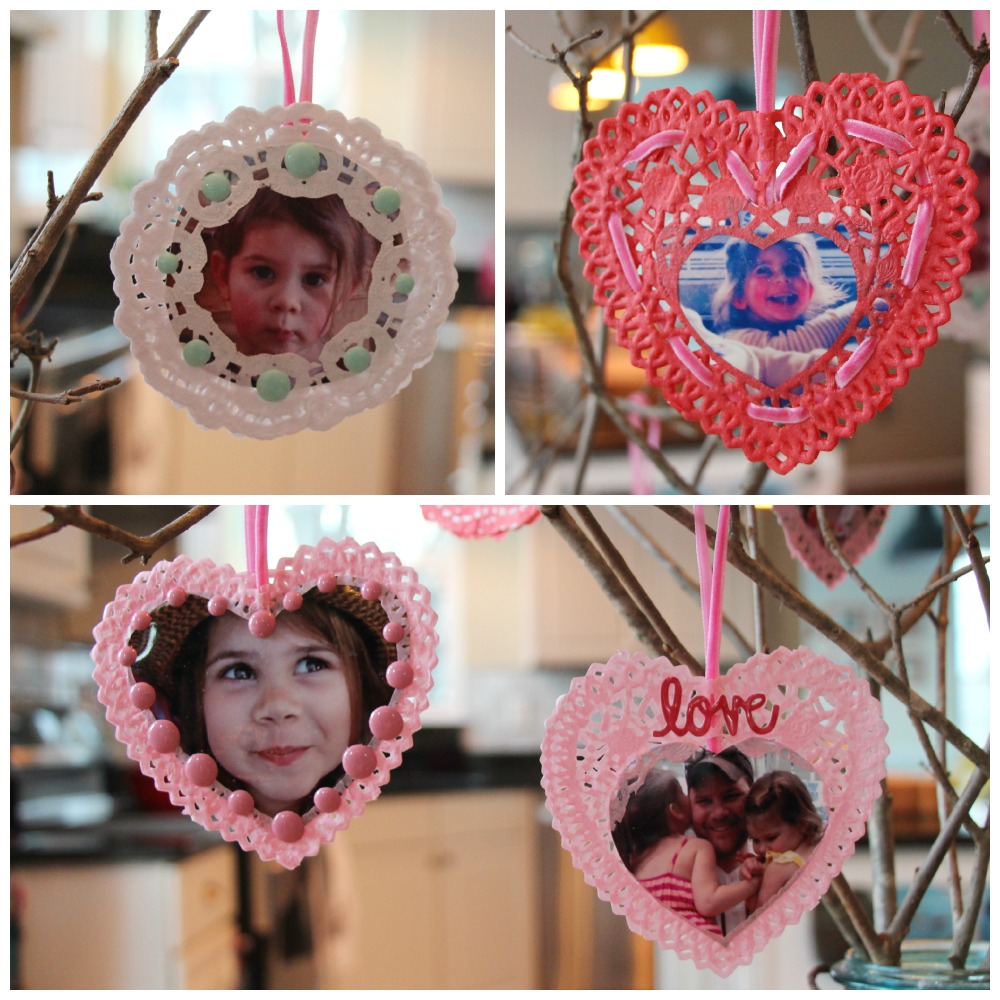 You really can just let your creativity run wild with this one but for my valentines I tried to capture the look of vintage doily postal valentines. I printed out a dozen instagram pictures & assembled them along with some scrapbook paper, stickers, ribbon, buttons & whatever else I could dig up until I had a lovely set of sweet ornaments that had just the right amount of charm & personality. For the base I filled a vintage mason jar with pulled apart cotton balls & a good sprinkling of glitter snow leftover from Christmas. I snapped the branches off a bush in the backyard.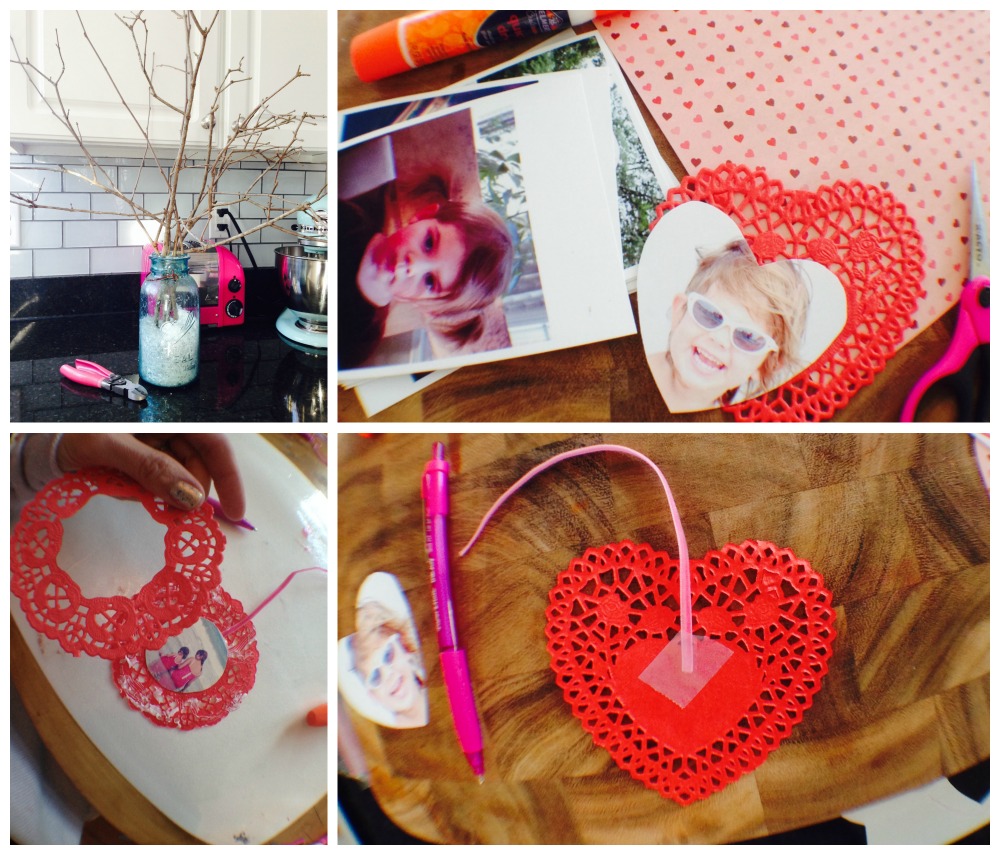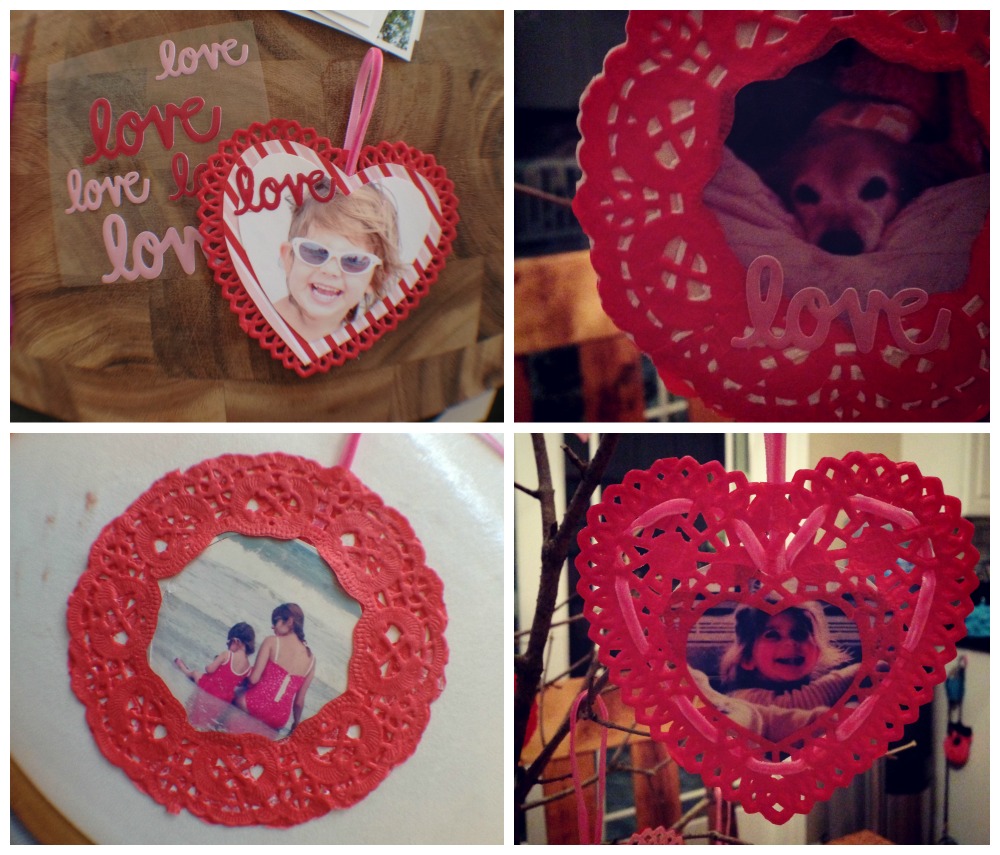 Speaking of Valentine's crafting, tomorrow afternoon I'm going to be making my second appearance on 'Let's Talk Live' at 11am on Channel 8 or you can watch it streaming live on Channel 8's website See if you can spy my little tree in the background! I'll be showing the ladies how to make doiley print items like the dresses the girls & I made last year. Cross your fingers for me, live crafting makes me a bit nervous, I mean what can go wrong with fabric paint & two nicely dressed news anchors??