I didn't have any one item or site that screamed at me this week to be a 'Sunday Love' post so I thought it'd be a good opportunity to share with you this bizarre thrift store find…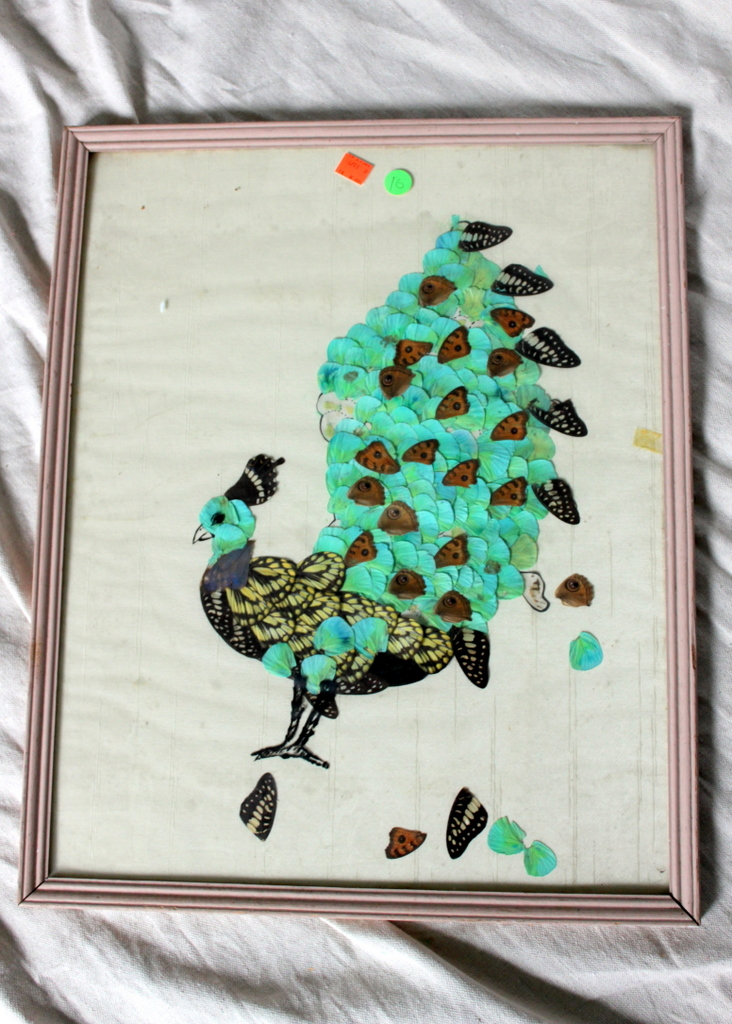 Weird right? But something about it drew me to it…called to me even. Pretty pretty butterfly wings, take me home!
It is a tad morbid, you know, dead wings that were probably plucked off some innocent butterflies 50 years ago, but I figured they're already dead & that turquoise would look amazing in my den. Obviously my morals are easily swayed by pretty colors.
The really strange part is when I took it out of it's crappy frame & went to reattach the fallen off wings…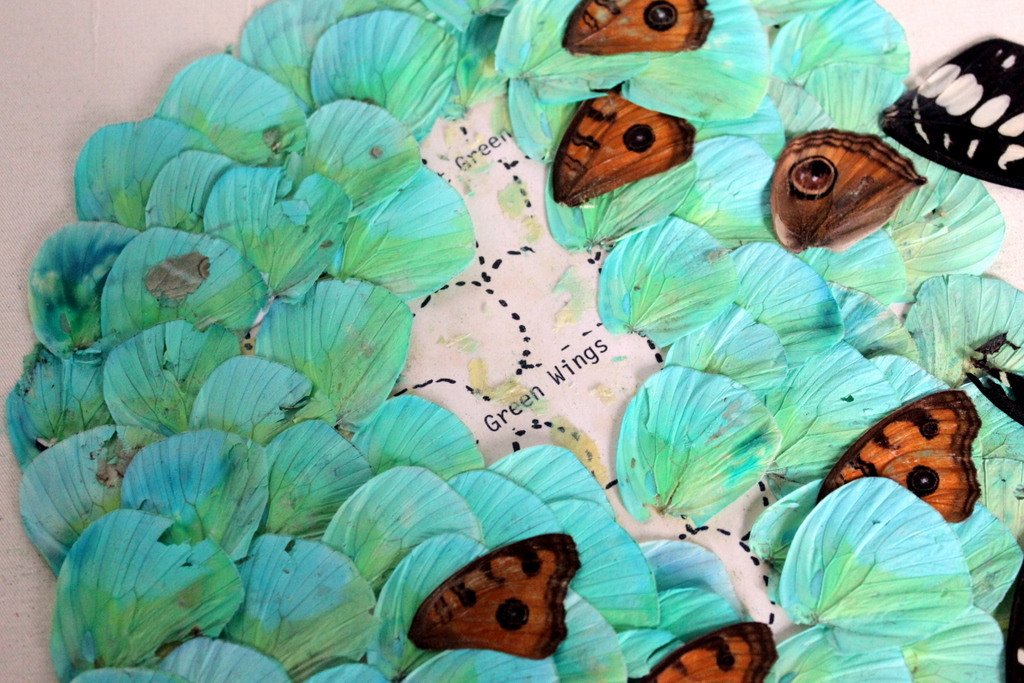 It's like paint-by-number for dead butterflies! AND it has a grocery store price tag on the back!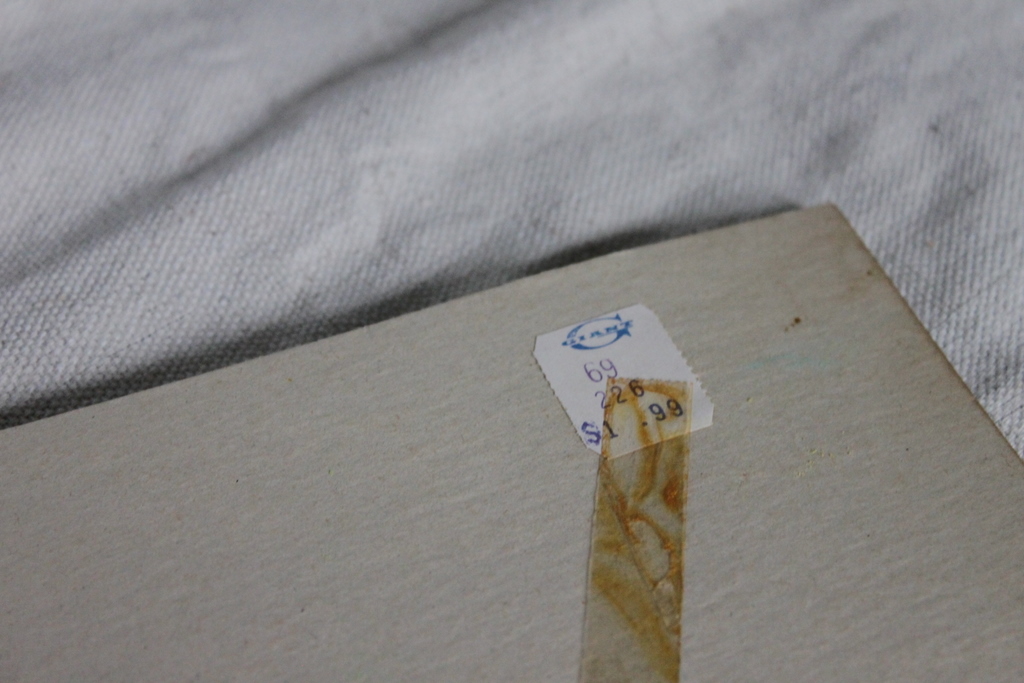 WEIRD.
Is this what kids used to do for fun before play-doh?
After a bit of glue, some gingerly placement of the wonky wings & a white Ikea Ribba frame with the matte painted black I think it's pretty darn cool. Although now P says he doesn't loathe it anymore, he just hates it. Whatever. When I take this thing to antique roadshow & make a million bucks I'm not sharing a penny.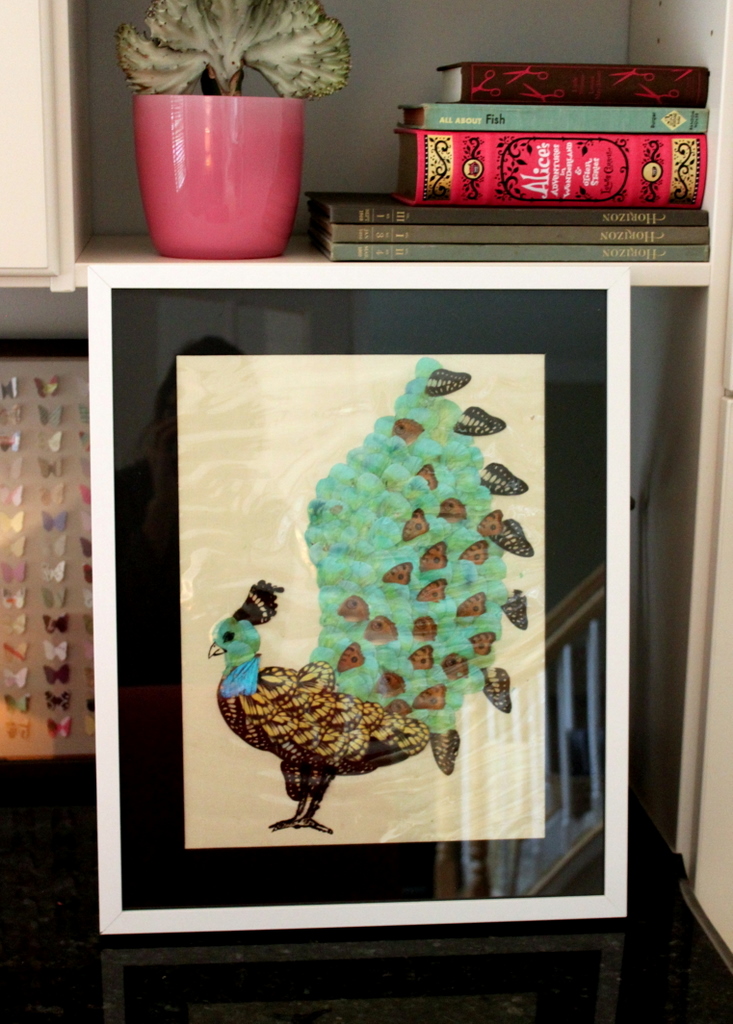 Please tell me SOMEONE knows SOMETHING about this type of art? I've spent a good 30 minutes googling & can't find a thing!