Mmm…to me, this is summertime on a plate.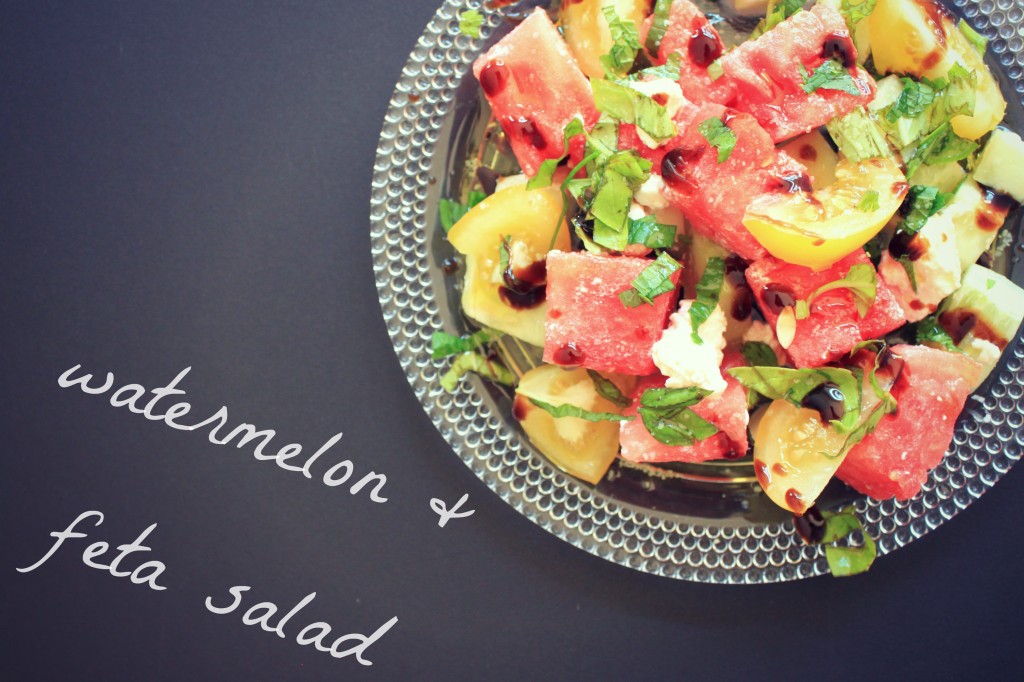 Watermelon & Feta Summer Salad (serves 4)
2 lbs of fresh, ripe watermelon chopped into cubes & seeded
2 cucumbers, peeled, seeded & chopped
1 cup feta crumbles
3 small yellow tomatoes, cut into wedges. Red tomatoes are perfectly fine, we had these & I thought the colors would be pretty, that's the only reason I used yellow (:
garnish: fresh mint &/or basil, chopped
extra virgin olive oil
balsamic glaze
The watermelon is incredibly absorbent & I really like to maintain it's original scrumptious candy-like flavor so I don't mix any of the ingredients together until I plate them. In other words, I chop everything up & keep them in piles on my cutting board. I then assemble the salad on each person's plate when it's time to eat. Give it a drizzle of extra virgin olive oil, balsamic glaze, & coarse salt. Top with chopped basil & mint & eat immediately. Refuse to do the dishes & enforce that all family members address you as "chef", a la Gordon Ramsey, from now on because this salad was that darn good.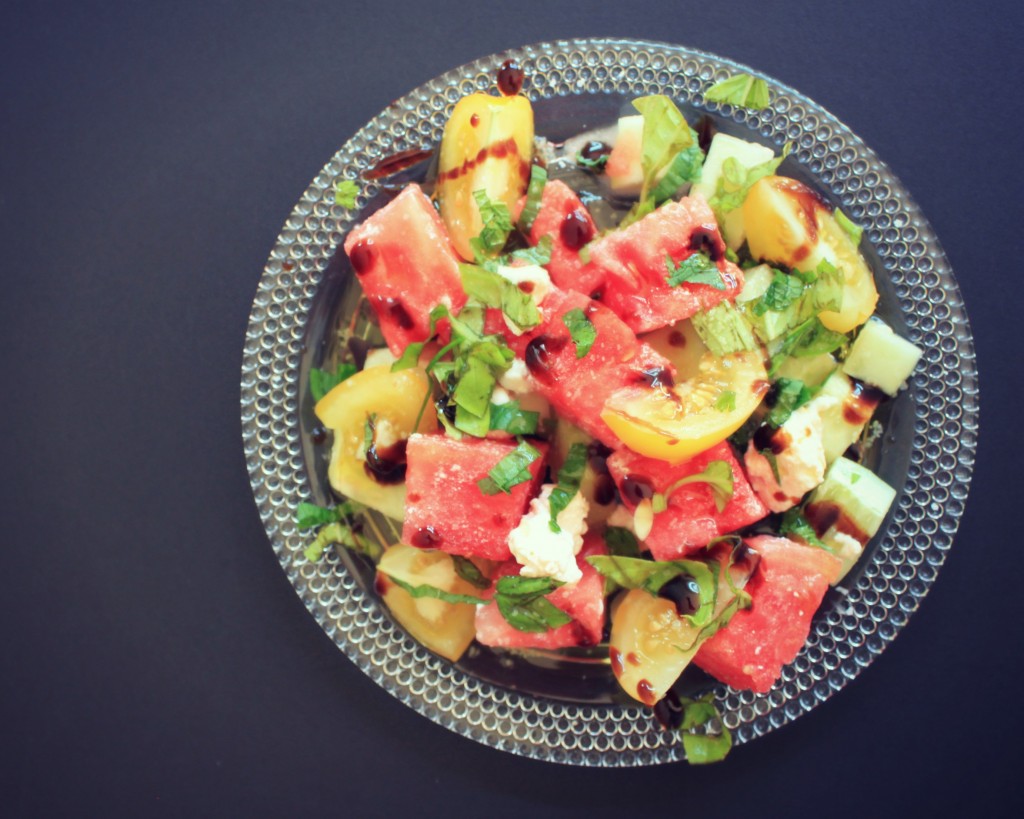 Look yummy? Pin this or Facebook Like it below!