My girls are OBSESSED with watching the Siamese Cats ("Si" and "Am" if you didn't know) from Lady & the Tramp over and over and over…it was actually my favorite when I was a kid too. When they decided that's what they wanted to be for Halloween I was at first extatic that a.) Sam was willing to be something other than a princess for the first time in her life & b.) they would be twinsies, so cute right?
Then I realized that I had absolutely no idea how to make a Siamese Cat costume.
A few weeks ago I found the nude leotards at American Apparel & kind of built the costumes from there. I've been in a non-sewing mood lately (gasp!) so I did as much with already made items & a hot glue gun as I could. The hats were teddy bear fuzzy hats from Target turned inside out, ears were made with hot glue & brown men's socks, the tails were fuzzy fabric glued around pipe cleaners so they'd stand up, the sleeves were men's tube socks cut off & sewn onto the leotard sleeves & the legwarmers were also made from men's brown socks using this babylegs tutorial. Here are a few pics from the steps to give you the gist…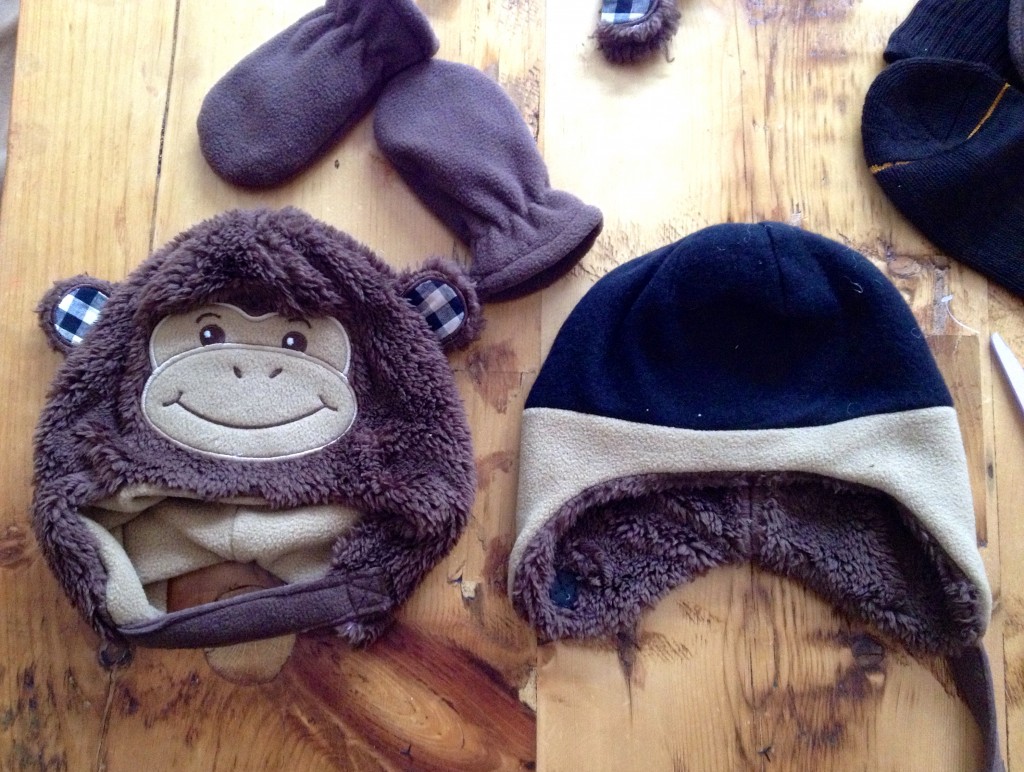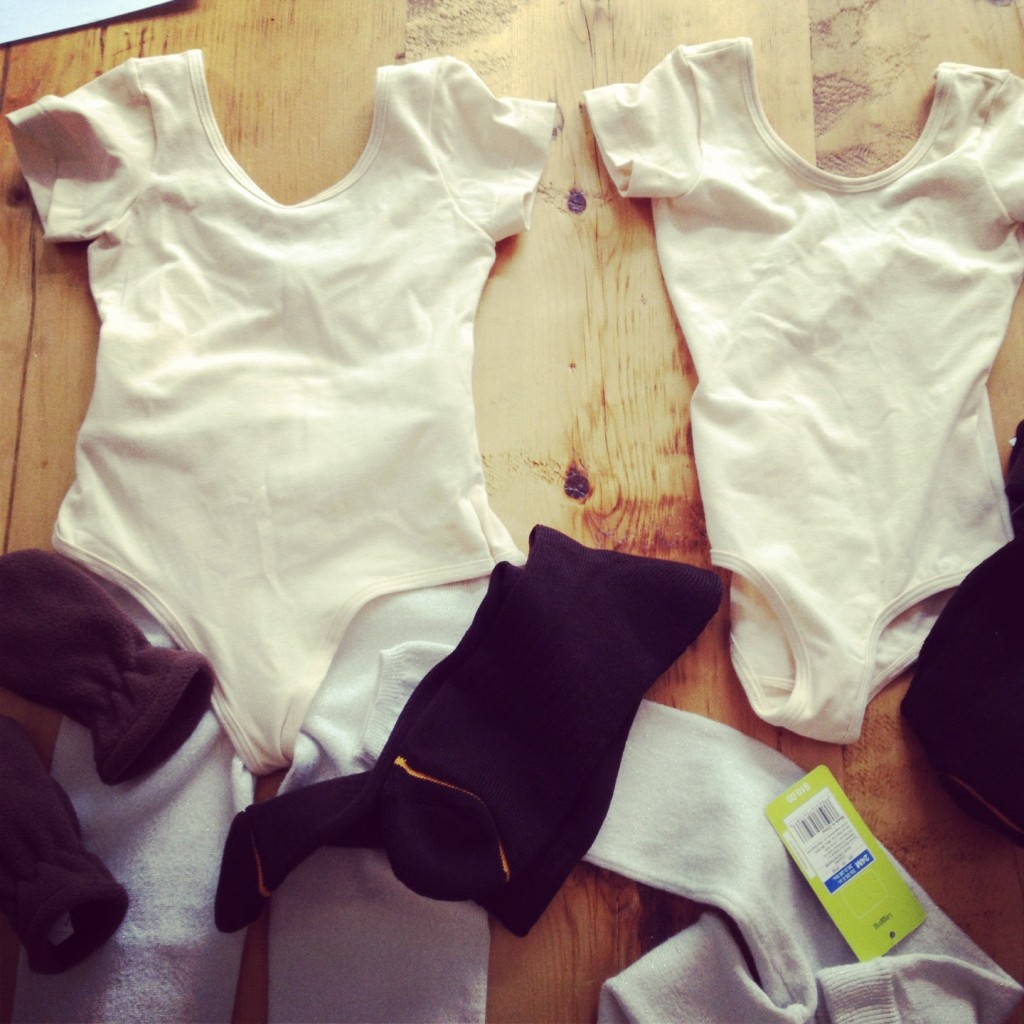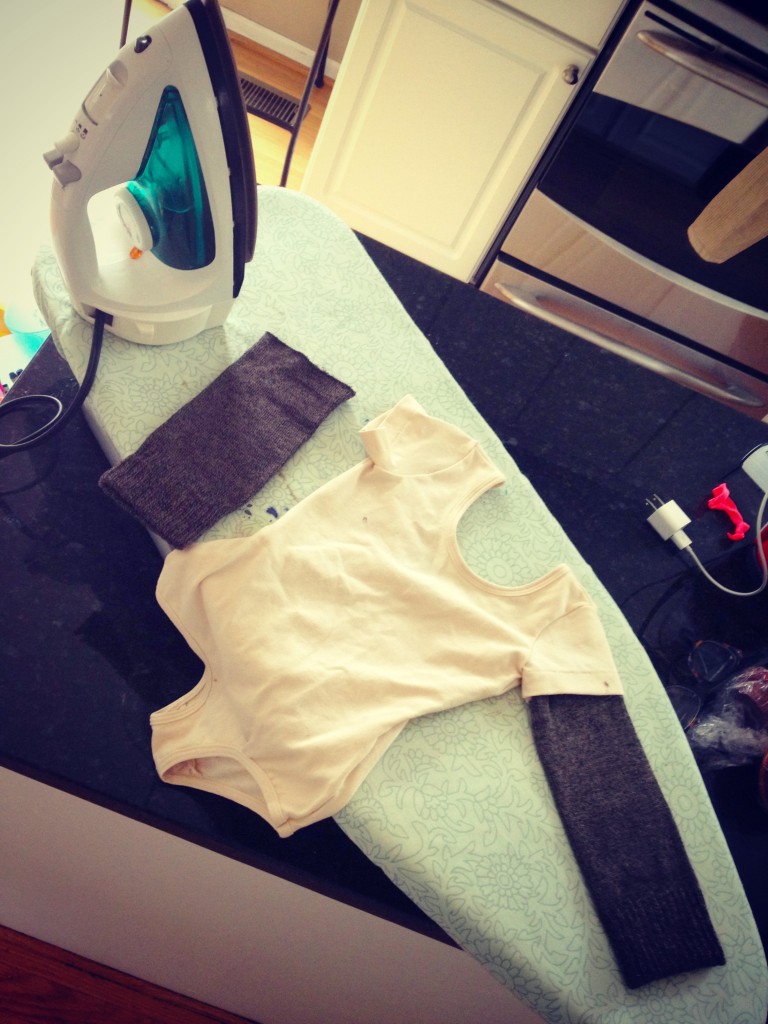 The ears were on a headband so that they could take the hats off in school and still maintain their 'catness'. I used the long end of the sock base & some hot glue to cover a plastic headband & then sandwiched the headband with the sock heel…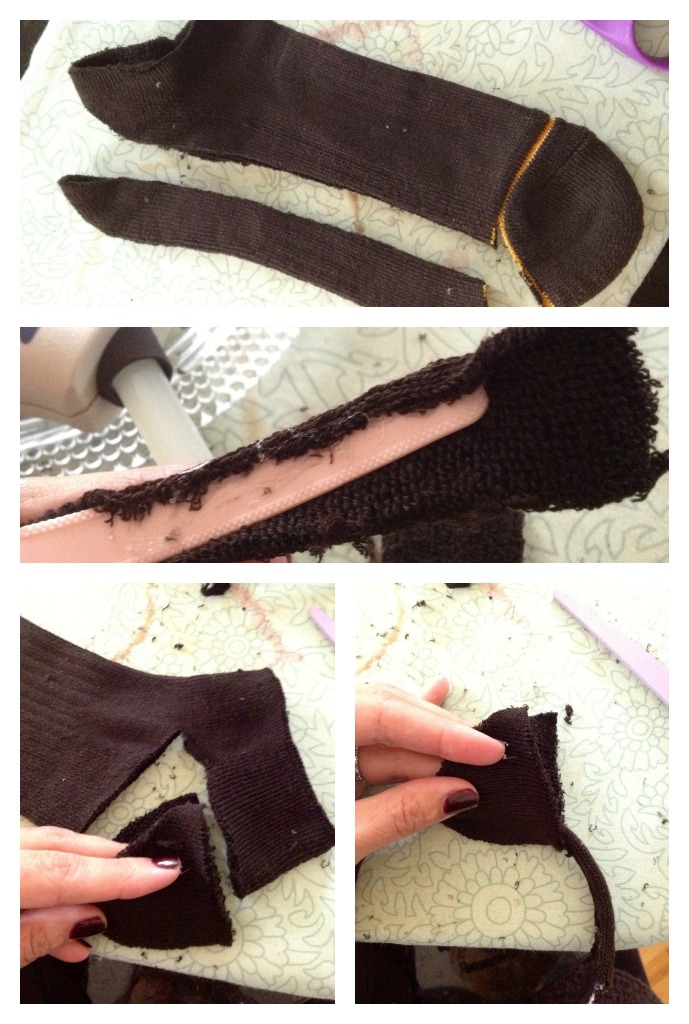 To add some support I put a triangle piece of felt in the sock heel ear (the blue piece) before gluing the two heel pieces together. Next I used a piece of tan felt for the inner ear. I cut a small slit in the bottom of the triangle and then glued that slit shut to create some some curved shape to the ear. Then I glued the tan pieces right onto each brown ear.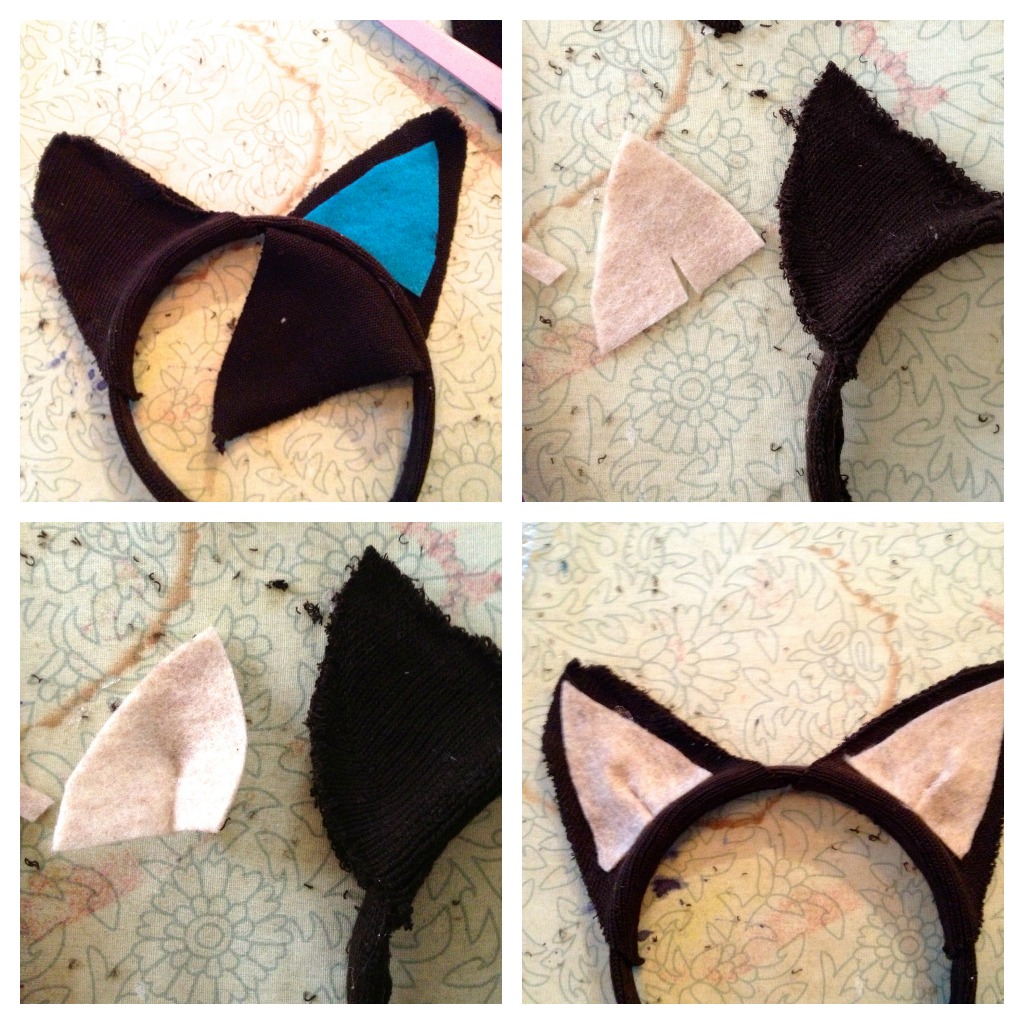 (ugh, remind me to buy a new ironing board cover. gross.)
Finally to cover the raw edge around the ear (knit socks fray like mad after you cut them) I cut a long piece of sock & then rolled it in on itself with a bit of hot glue. I then glued my tube around the perimeter of the ear. I realize this is kind of hard to envision but my advice is just start fiddling with it, let the glue gun lead you my friend.
I took a ton of pictures of making the eyes that I glued onto the hat & have no idea where they went. They were on my cell phone and now they're not. Stupid technology. That's ok, basically I looked at a picture of the Siamese Cats & cut out felt shapes to create the eyes. I made them big & in your face because they're basically the only thing that separates their costume from any other cat costume. They give it personality.
So did anyone else make their kid's costume(s) this year? Mine was the only homemade costume I saw at my kid's school & I'm starting to wonder if it's just so passe to go homemade for Halloween…
PS- Here's a little nugget from me to you…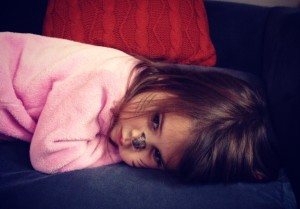 If you use your waterproof smudgeproof liquid eyeliner to draw a nose & whiskers on your kid's face it will not wash off. It will still be there the next day when your kids go to school & people will think you don't bathe your children. Which in all honesty you didn't bathe your kids last night. Teenage boys kept ringing your doorbell well past 8pm and they didn't even bother wearing costumes which is ridiculous, it's not "FREE CANDY NIGHT FOR EVERYONE WHO'S ALREADY HIT PUBERTY". Then you realize you've become the cranky old woman who keeps the kid's ball that rolled in her yard.