Have you been hearing about something called "BB Cream" everywhere?
After seeing the girl on one of the beauty blogs I read swear by it I decided to do a little homework on what this new magic makeup was that people seem to be going bananas over…
BB cream, also known as Blemish Balm, Blemish Base or Beblesh Balm (due to an apparent copyright on the word "Blemish"), is a cosmetic item that has recently taken off in Asian markets.
Originally formulated in Germany in the 1950s, the cream was used to protect skin after laser procedures and surgery, while also providing light coverage. In 1980s BB cream took off in Japan, China & Korea & after being named "the secret of Korean actresses".
So random, right?
So what IS this stuff…
It's basically an all-in-one cream- moisturizer, primer, foundation, and sunblock all in one. It comes in only a couple of different hues but somehow seems to blend seamlessly on multiple skintones. For example the girl on my beauty blog is Asian with fair skin while I'm hispanic with olive skin. Somehow the exact cream she uses look great on me too! I'm thinking voodoo.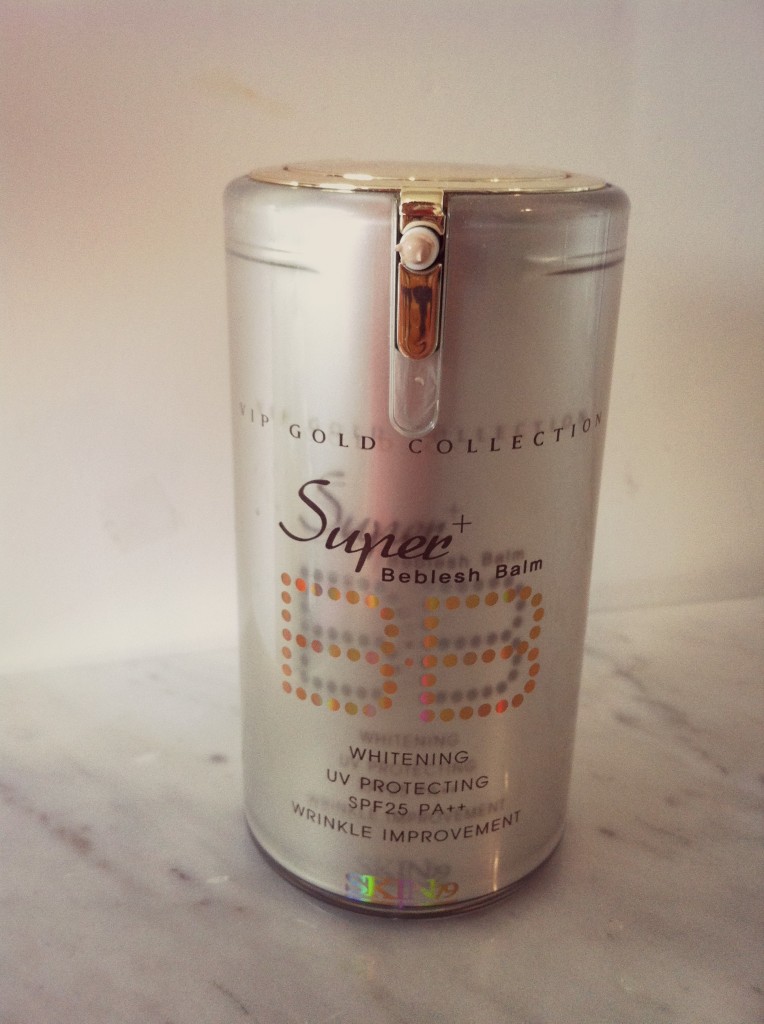 Many western cosmetic companies are now starting to jump on the BB Cream bandwagon but I'm not sure how authentic their formulas are. I can tell you this, I'm on my 2nd bottle of SKIN79 Super BB Cream VIP Gold
& I really love it. One bottle is only $10 plus $5 for shipping, that's not too shabby compared to other foundations out there. (Tip- store it right side up, if you have it on it's side the plunger seems to get clogged)
It's all I wear for foundation, it's incredibly light-weight, has a SPF of 25 & provides decent coverage. It gives my skin that dewy look, which I love because most days I'm feeling anything but 'dewy'. I also use under-eye concealer & sometimes loose transparent powder to finish off my basic make-up. (aside from blush, eyes & lips of course)
My mom uses Dr Jart BB Gold Label & while I was in Tampa I snagged it & was pretty happy with the results. It felt a little heavier & more sunscreen-ish (if that makes any sense) than my brand but nice nonetheless.
In conclusion, (I always feel like I'm finishing a school paper when I say that) I am definitely hooked on BB Cream. I've really been trying to use more 'all-natural' products & this definitely has plenty of ingredients that I cannot pronounce or remotely recognize, it could very well give me face cancer in 10 years but for now I'm willing to sell myself for pretty skin.
**Still want more info on BB Cream? Here's a great in-depth post that features first-hand reviews about the different brands