I absolutely despise when magazines (and certain bloggers) do a spread about what's in someone's bag. It's some celebrity who has this perfectly chic, put together purse with things like blotting pads from Japan, a poetry journal & their passport because 'you never know!!'
Please.
Here's what's in my bag. I might have left out a few goldfish. (the crackers, not the creature. Although with my purse abyss you never know…)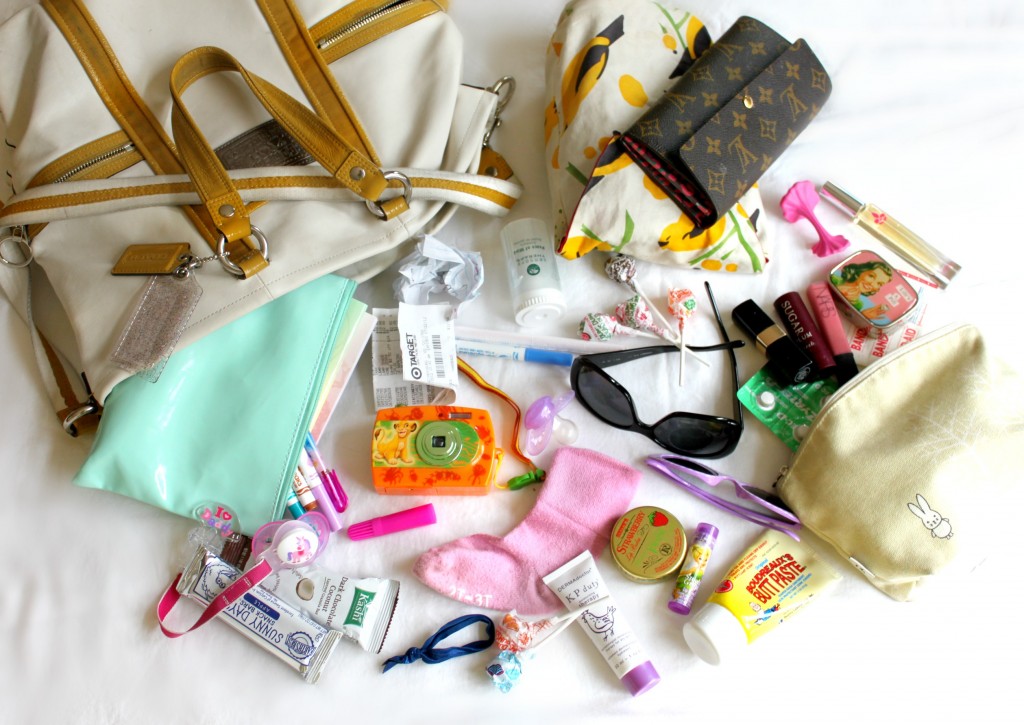 A few choice items include receipts, one sock & of course butt paste.
I do have a few tricks worth sharing however. Since I don't carry a separate diaper bag it all goes in my giant purse, because of this I throw all of my personal items into my own pouch. It makes for a quick find when I'm reaching for my lipgloss or some much needed Advil.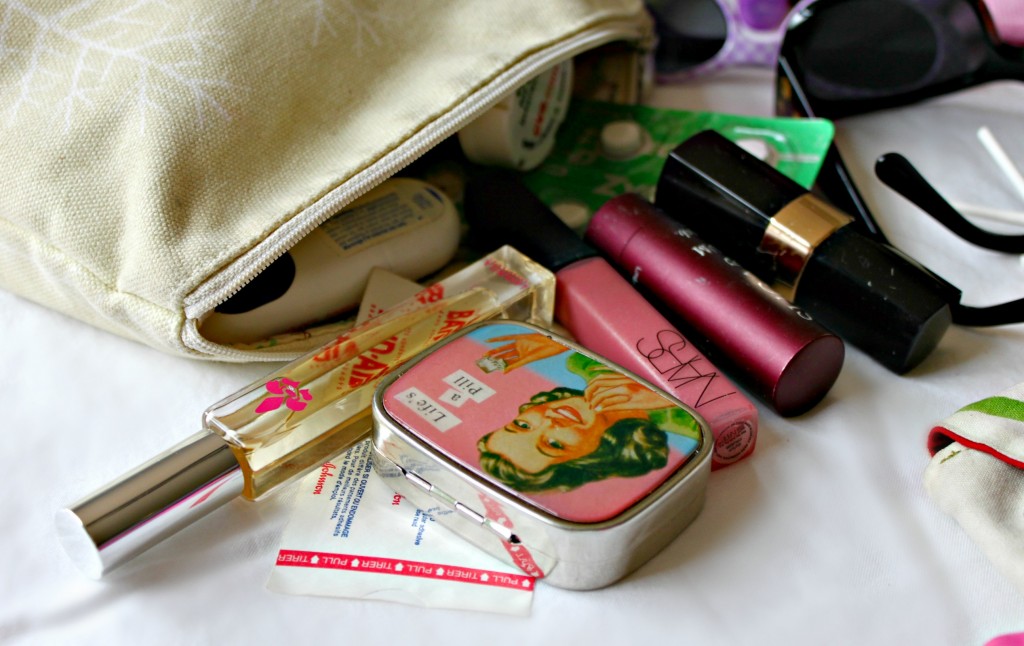 (Lavanila Vanilla Grapefruit rollerball perfume
, NARS Lip Gloss in Orgasm
, Blister Band-aids
, Fresh Sugar Plum Tinted Lip Treatment
, Bobbi Brown Lip color in Neon Pink
)
I also keep a little zippered pouch full of 'I'm bored in a restaurant & am going to make people start to stare' items like coloring pads, markers, stickers & this cute suction cup gum looking iphone stand
…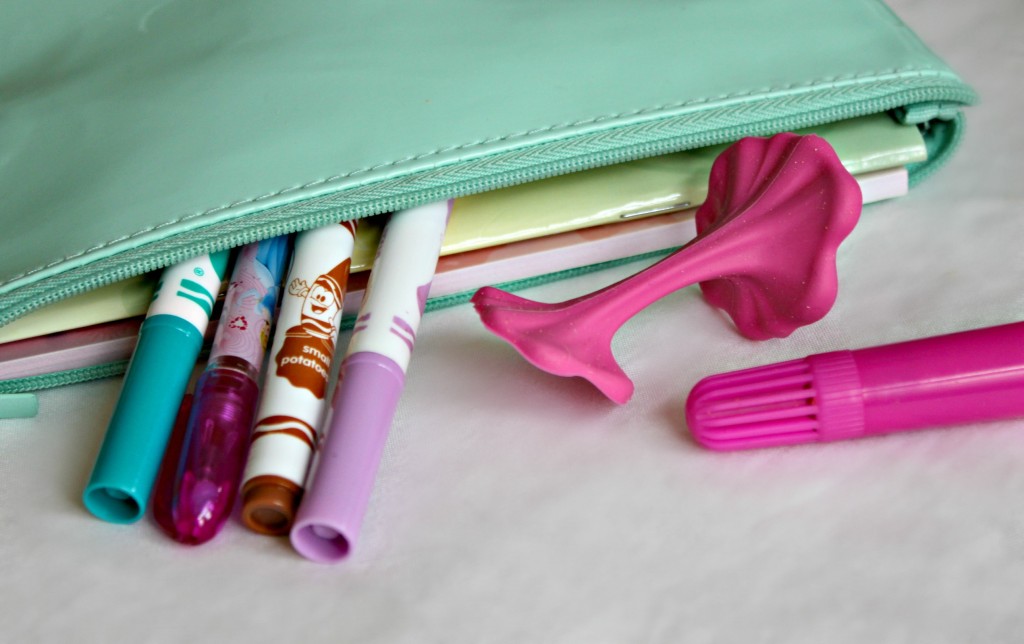 And this is on a good day.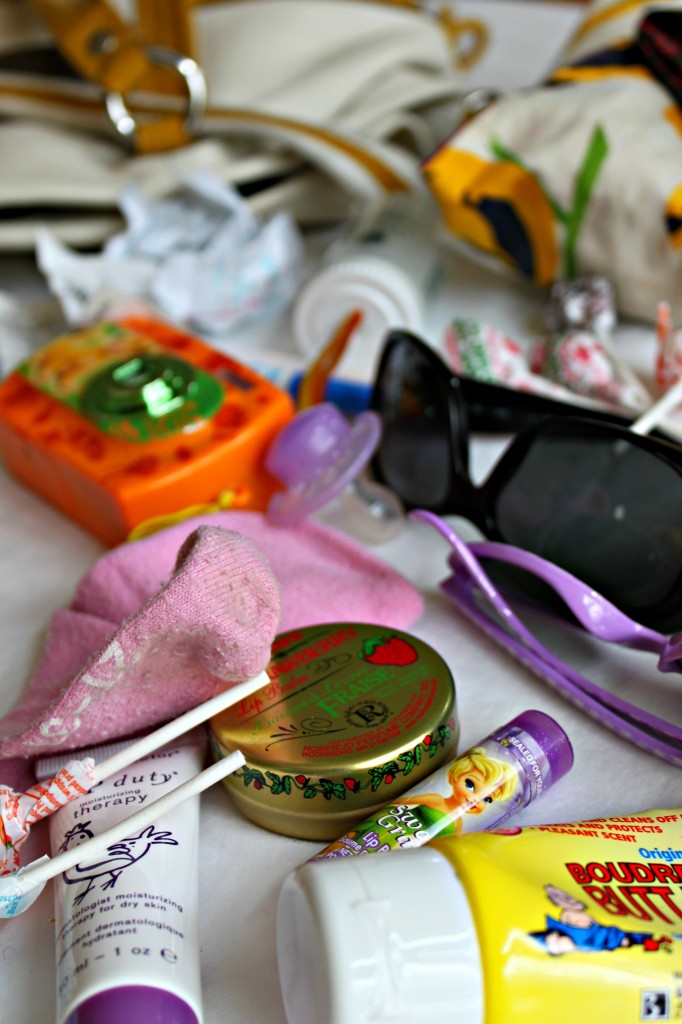 Here's where I think it would be fun, why don't you dump your bag on the table, take a quick pic & email it to me at natasha@littlepinkmonsters.com (make the subject line 'What's REALLY in my purse, also leave a comment letting me know when you've submitted so I can double check that no emails end up in my junk box) On Friday I'll post a handful of the best/worst ones & we'll all have a good laugh. Tell you what, let's make it interesting…
Whoever P & I decide has the best bag of randomness will get the Nars Orgasm lipgloss & Fresh Sugar lip treatment that I showed you I love above.
Don't worry, you'll get new ones, not the actual ones pictured. Unless you're into that kind of thing.
*UPDATE* Winners have been chosen & the contest is closed. To see all absolutely crazy stuff other mom's carry in their purses check out the round-up here!