You guys CRACK ME UP! Thanks for being such good sports and sending in your pictures. I'm now going to completely exploit you and post them for all to see.
First I made my friend Susan from Crafterhours dump out her bag and send me a pic because hello, that's what friends do. I'm so glad I asked her too, I think it's priceless that she has one knee-sock and chopsticks. (you can read about her awesome go-go-gadget iphone cover here)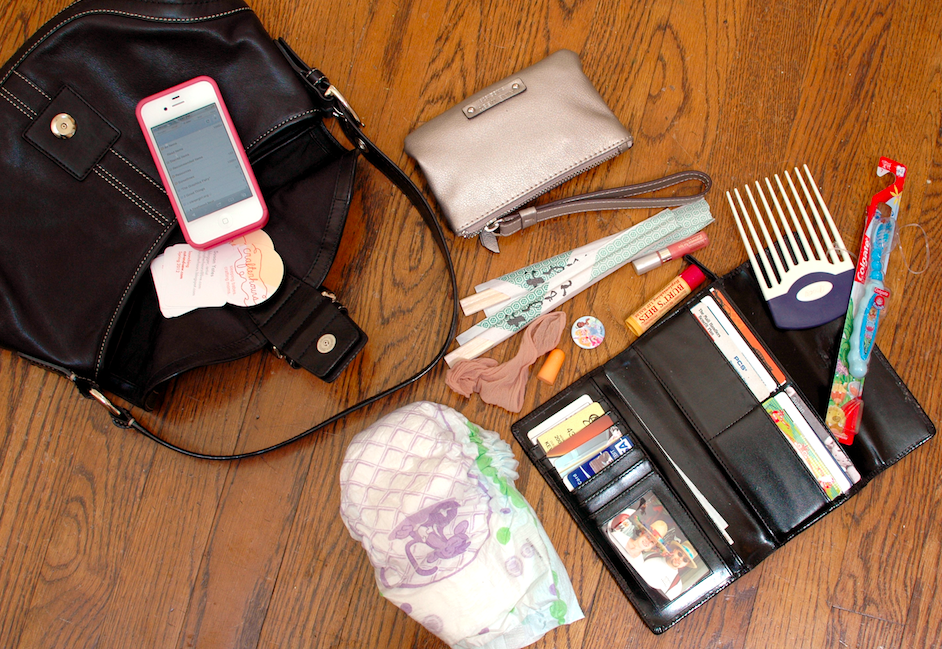 Then there's lovely Wendy with her bag o' pharmacy & "enough tampons to sustain a small country" Hysterical.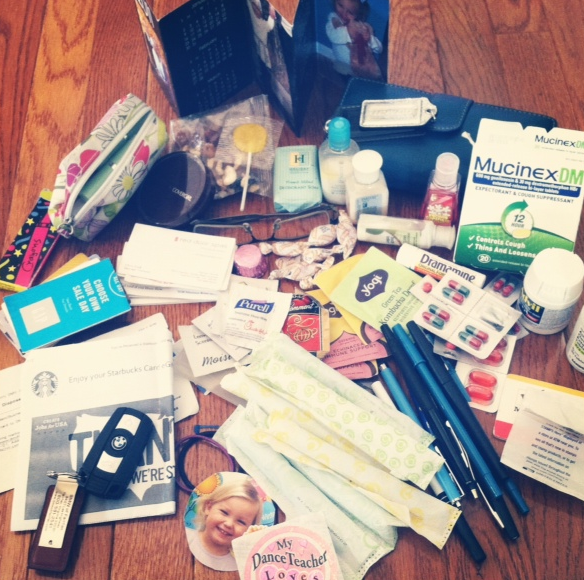 Marisa's bag is the epitome of good mommy with a banana, knitting project & a rectal thermometer. SO funny!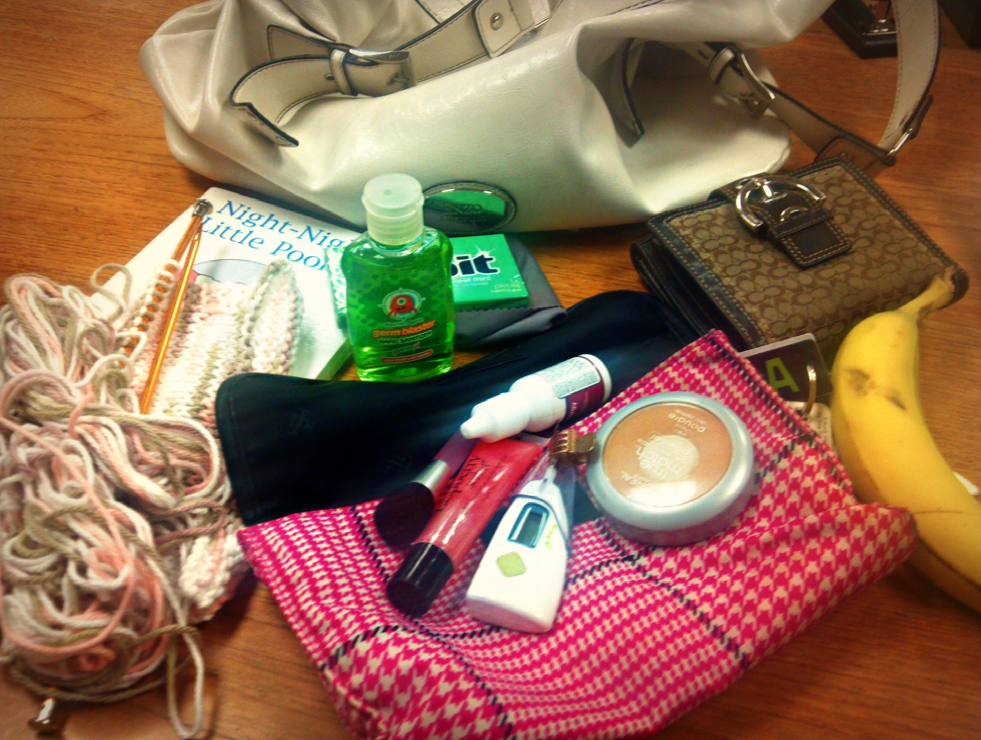 Lisa has a bottle of maple syrup which is awesome for those last minute pancake emergencies.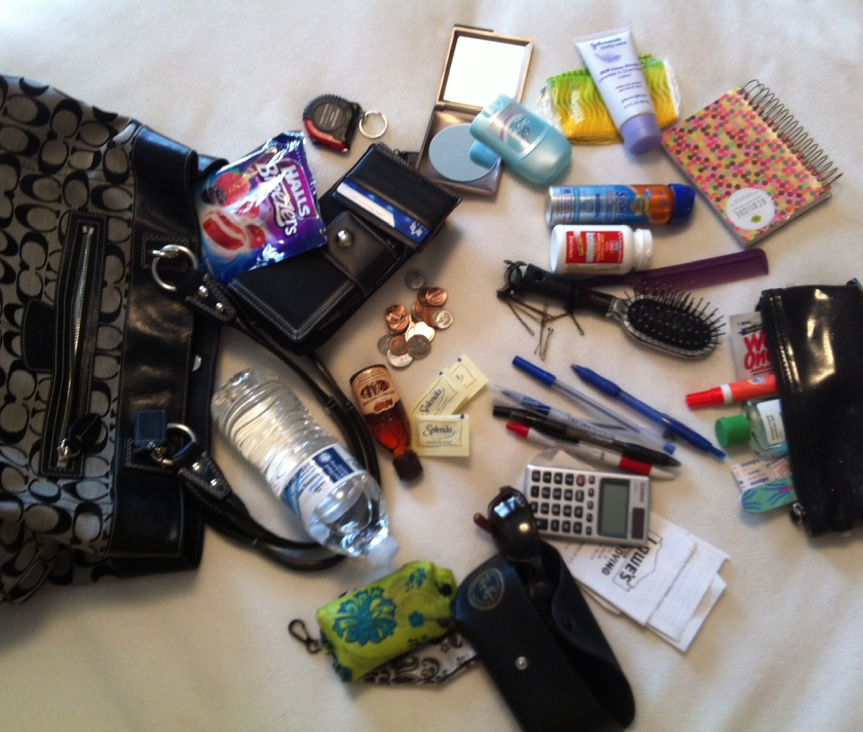 Next time I need a sugar fix I'm coming to find Kelly…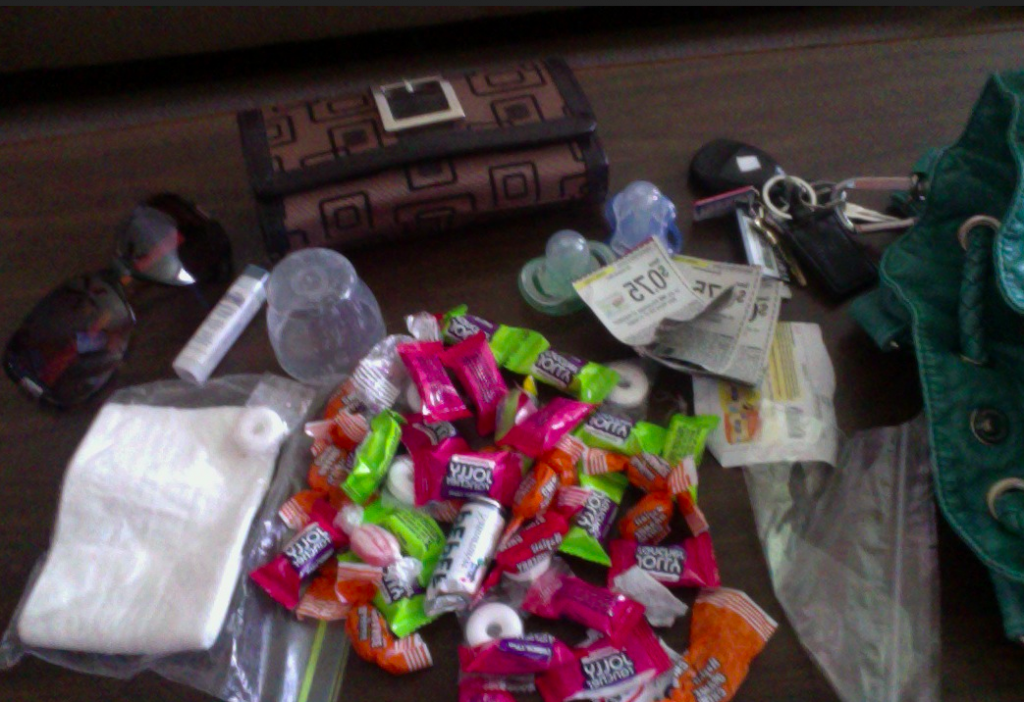 Jac has a prosthetic eye. Yes, a prosthetic eye. YEAH, a fake eyeball in her purse! And it's staring at me!! (she also has a great sense of humor about it) There's also a rock in there.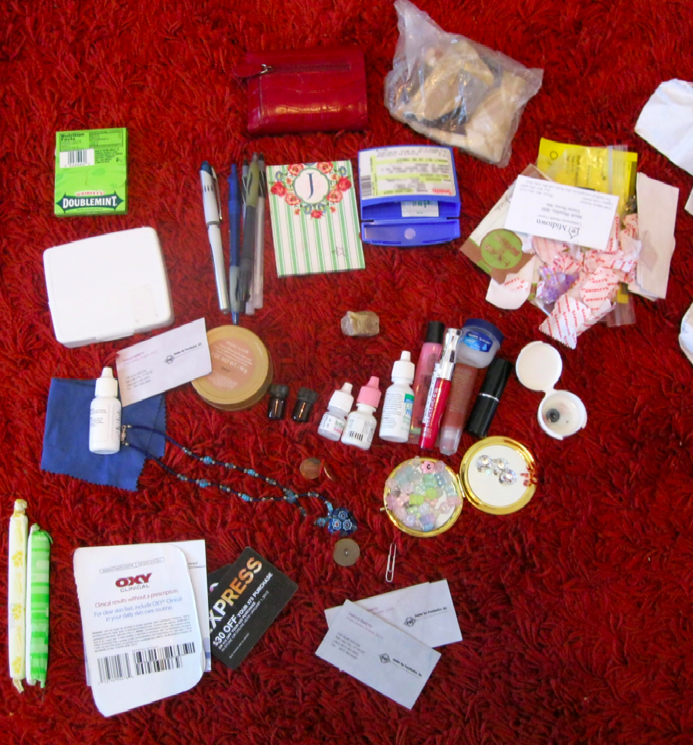 Dear Christina, with your puzzle piece, pink shoes, snack trap, candle lighter & full size bottle of red wine you are without a doubt someone I desperately want to be friends with.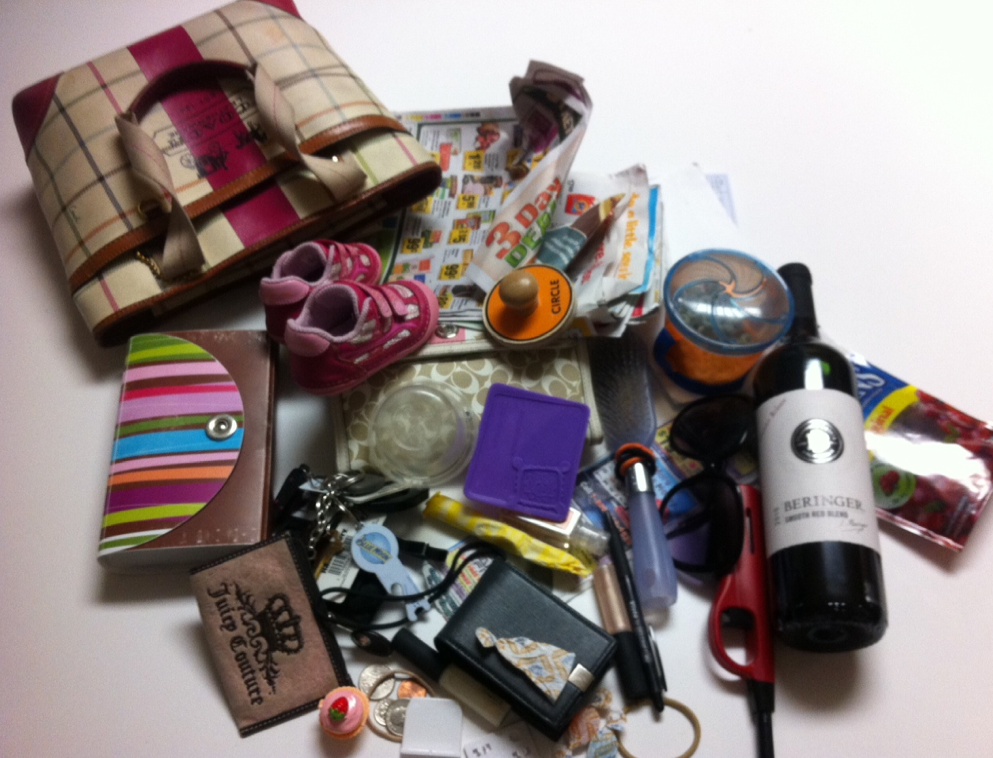 And yet there can only be one winner….
Tashna, you had me at 'Tiger Shot Glass'.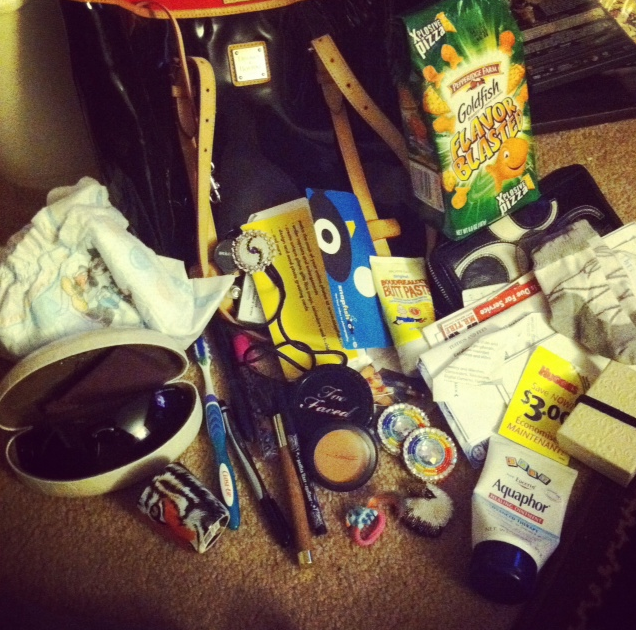 You have the usual mommy items like butt paste, pony hair-tie & a bag of flavor blasted goldfish but who else can say they have a TIGER SHOT GLASS in their purse. No one my friend, which is why you are a winner! You could say you have the 'eye of the tiger'. Hehehe. Sorry. Couldn't help it.
Thanks again to everyone who participated, I will never chastise myself for having a non-movie star perfect bag again!