…head towards the beach.

The girls & I are packing our bags & heading home for a week. Florida here I come.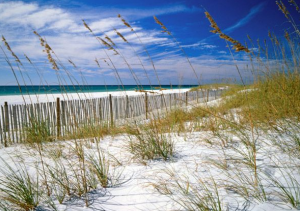 img via google
I was finally starting to feel better towards the end of my dad's visit & the day after he left & I was on my own again with the kids the symptoms came flooding right back. I need help & my wonderful husband, who's been my Superman lately, just can't do it all. I need family. They say it takes a village right? Destination Sunshine State. Isn't it funny how we can be grown ass women with a family of our own but when life gets crazy we still run to mommy?
I'll miss P & my home desperatlely but I think this is our best option. I need to be back on my feet again ASAP, it's driving me B-A-N-A-N-A-S to have so many projects on indefinite hold. I've stopped running, crafting, writing & most importantly being able to spend quality time with my family. I HAVE to get myself back & right now I think a week of rest by staying with family is my best bet. Who knows, maybe resting down there & having my girls more than entertained will even allow me to bust out my mom's glue gun & make something. Anything! We'll see…I'm just hoping for coming back feeling like myself again. I'm on Day 17 of antibiotics & feel no better but the specialist I saw this week says to wait for Week 3. Week 3 is the supposed magic number. Say a little prayer.
In the meantime how about some sugar saturated cuteness from Halloween?
Before I got sick I was going to make Sam a Dorothy costume (I was going to use the circle skirt pattern for a nice twirly blue gingham bottom half & an apron top half would've been so simple, obviously red glittered shoes a la this glitter shoes tutorial would've been a cinch) & Soph was going to be Toto. I bought this cute doggie costume off of amazon & was going to dye the whole thing dark grey & remove the collar. Oh well. It was a nice thought. As Halloween got closer & I realized my craft studio doors were staying shut I decided to improvise. Sophie was a regular puppy with some pink ribbons around the ears so people wouldn't call her a boy & Sam was Glenda the Good Witch. Thank goodness she has a well-rounded dress up box!
She was so funny, everyone kept calling her a princess & by the end of the night she was so miffed! Anytime someone would go "Aww, what a beautiful princess!" she'd look at me with a furrowed brow & scowl, "Tell them I'm GLENDA."
Halloween was actually a really nice memory, the girls were adorable, the air was crisp & I had my wonderful little family to walk around the neighborhood with. In the end who's going to remember that their costumes weren't handmade?