P's allergies were out of control this weekend so he spent most (all) of it laid up with swollen bloodshot eyes & a nasty case of the pity parties. This of course meant I was on duty most (all) of the time which meant no crafting & minimal blogging. Sadness. Such is real life. Do you think they make nannies for husbands? You know when they get sick it's like having an extra kid…I wonder if I could book a sitter to wait on him. Hmmm, might be onto to something here. I'll call them 'hannies', husband-nannies.
*Please refrain from leaving any "omgosh do you know how lucky you are to have him? you should totally be willing to take care of him…bleh, bleh, bleh comments. You can look up my reasoning behind the 'hanny' suggestion here if you need a better understanding.
What I did get done this week…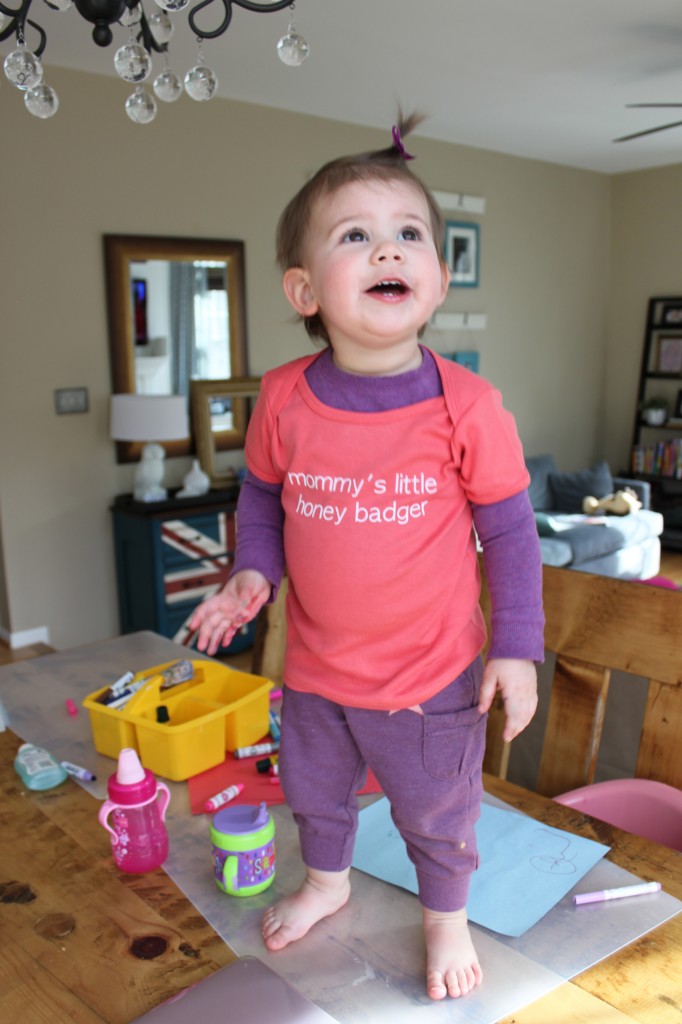 My little honey badger (and the shirt that says so) & here
A round of the best apps for toddlers & kids (by real life moms!) here
& finally the Sunshine & Ruffles post I mentioned earlier in the week here.
Anyone else feel like their face was going to burst from all the crazy pollen in the air this weekend? Although I think it snowed in Arizona. That's crazy.