I would say about half of you reading listen to my husband's radio show & the other half have found me through the crafting/blogging world, I want to talk about something that stems from what happened yesterday on the radio but really pertains to all of us so bear with me even if you aren't a Kane Show listener…
Yesterday P had a 'family meeting' to explain why Melanie, one of the co-hosts, had left the show. In that conversation he mentioned me being sick & how in order to be there for me at Mayo in Jacksonville he couldn't give as much time at work. There's only so much one person can do & trust me when I say my husband is the hardest working man I've ever met in my life. He will go go go for his family & his job until his body literally gives out on him. You can't stop him from that either, it's just who he is.
After his explanation of what happened I received a whole bunch of wonderful emails from people who heard him on the show but hadn't really known me or LPM, they were all so sweet & heart felt. Reading the stories of other young women who have gone through this same rough journey that I'm on is beyond encouraging & knowing that people will take the time to look for my blog, open their email & send me, a stranger, their personal stories & well wishes is truly beautiful. Strangers showing love through online connections. It makes you think society must be full of love right?
One of the emails mentioned that she found my blog by googling "Kane's wife's blog", that caught my attention, I've googled myself a few times (you know you've done it too!) & never really found much but that phrase never crossed my mind. So of course I did it. Wish I hadn't…
I found a few message board threads about DC mommy bloggers & I was so taken back at how horrible other local moms can be! They don't know me or how much of my heart I've put into LPM yet they had no problem saying to others…
"I find it and her annoying. Should I just admit to being a hater?"
"If I was a SAHM, would I spend my time making little crafty things? Probably not."
"Every time I see a carefully crafted mommy blog like that, I wonder why the hell they don't get a real job since they obviously have time."
Here's my honest reaction when I read those among others…I laughed. I mean, really? What is this high school?
It really is just part of the job that when you're affiliated with a medium that puts your life in the public eye (moreso my husband's job than my blog) you're going to get some grown up women who never grew beyond being mean girls that are so unhappy with themselves that their first reaction is to spew hate to others. I can actually shake that off pretty easily. P & I have been doing this for 7 years, you learn to let it go.
Here's what I can't shake off.
There's something very special about the crew that's on the Kane Show now, we have Danni, John & Eric over our house all the time & I love the family dynamic we've settled into. I've been in the radio world for more than 10 years & I know this group is something special. My kids adore John, they come running when he & his lovely girlfriend Laura come to the door. Eric knows me so well & even brought me a nice bottle of whiskey to make hot toddies when I was sick this past week. And then there's Danni. Danni is the new girl, although I truly mean this when I say I feel like I've known her forever. I'll be honest with you, I adored Sarah. She & I spent a lot of time together & I was really sad when she chose to leave, I actually resolved after that to not get so personally involved with P's co-hosts because it felt like a break up when she left.
But then I met Danni…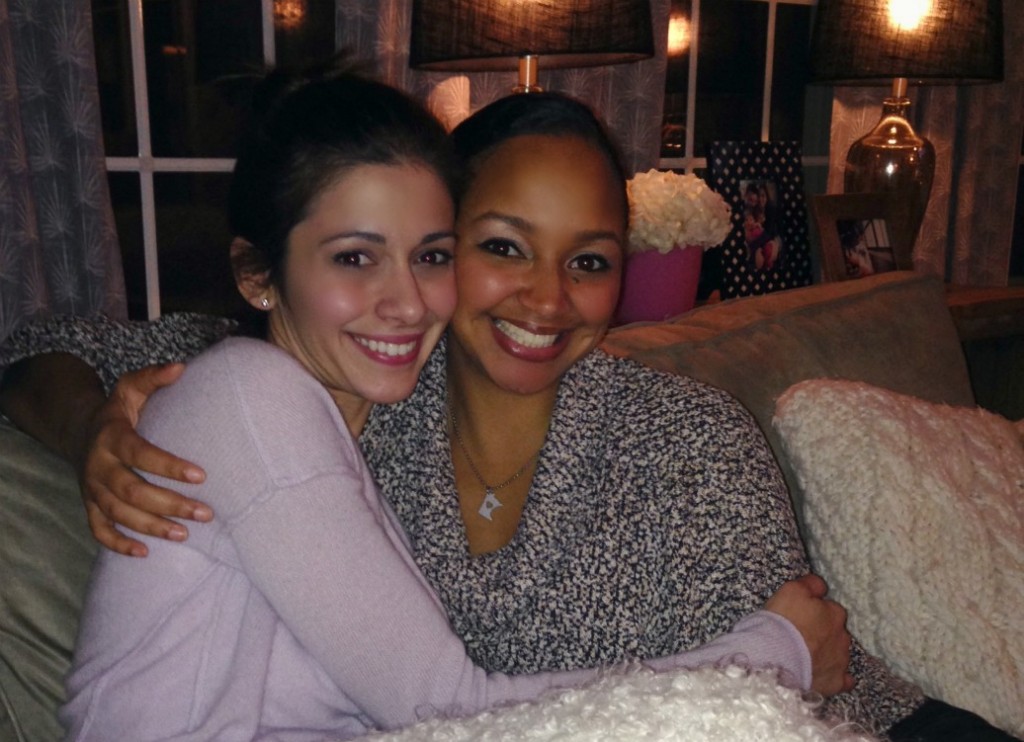 I've never met someone who is so genuine. She says exactly what she means & I love that, but there's more. I don't know how she does it but once you get to talking to Danni, like really talking to her, you realize that she's completely willing to bear her soul to you. I'm sure that's gotten her into trouble along the way, when someone is willing to make themselves vulnerable there will be people that will take advantage of that but Danni has somehow managed to be an extremely strong woman yet is still completely willing to make herself vulnerable by loving & caring for anyone who needs it.
This morning I was going through my instagram & started reading through a thread that mentioned my husband & I, it really didn't say anything too bad about me but my goodness I couldn't believe how strangers could type such horrible things about Danni. I truly do not understand. What is it about the anonymity of a phone or keyboard that brings out such incredible nastiness in people??? We're constantly hearing stories on the news about bullying & how teens are literally killing eachother over social media nastiness yet we as adults are more than willing to do the same thing? Aren't we better than that? I'm sure every person who left a nasty comment about my husband or Danni has at some point had their feelings hurt by someone being mean to them. Didn't that feel bad? Why do that someone else? Especially someone you have never met. Someone you do not know. Why?
I was talking with Danni this morning & trying to encourage her to be strong & not take to heart what nasty people are saying because they're unhappy about the changes in the show but there's only so much a girl can take. She told me that someone actually posted that they hope her daughter dies. Her two year old sweet little girl. Can you imagine as a mother hearing a stranger that you've never met tell you that about your child? You'd lose your mind right?
So I want to ask you to do me a favor, please…
If you're a mother, a daughter, sister or friend please think before you type. Words hurt, even if their from strangers on twitter or instagram.
If you want to do something nice please leave a comment for Danni, she's a darn sweet mother who's unfairly being bullied by people who are unhappy with changes in the morning show. Changes I might add that were absolutely not what any of us in our little family wanted. You can find Danni on instagram @iamdannistarr or on twitter @iamdannistarr
I'm sorry to go on this tangent but nobody is gonna mess with my family and not hear something from me!