Yesterday Lauren left a comment on my Lemon Cake Sugar Scrub post that got me thinking…
She shared a great recipe for a homemade coffee scrub & it made me think that there's a good chance every one of us has some secret DIY beauty product or treatment that we swear by. {Think fruit mask, home cure for dry cuticles, mayonaisse hair masks…}
Sooo….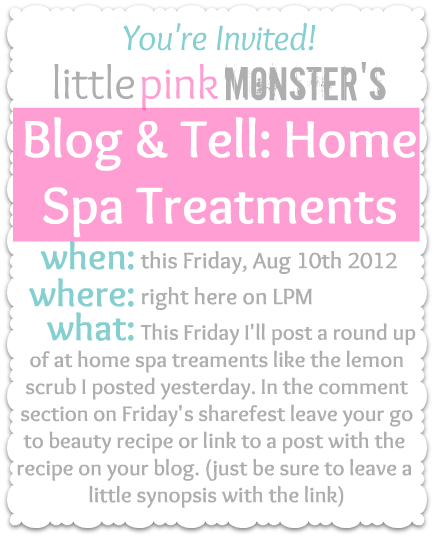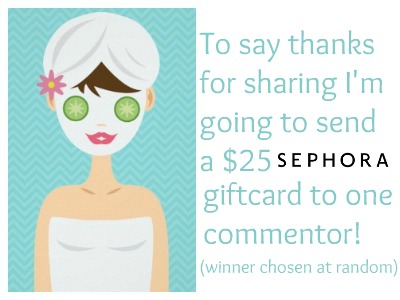 This Friday why don't we all share the love! Like I said in the invite, I'll spend way too much time searching Pinterest do some extensive research throughout the week & will find you my Top 5 homemade beauty treatments, then on Friday I'll post those & you guys can each either comment with yours or link to your post on the product/treatment/recipe. Anything goes as long as it can be considered a beauty item or remedy AND you have to make it yourself. No repackaging Aveda's olive oil hair treatment. How fun, it's like internet show & tell! Also just to keep things a smidge exciting I'll also throw in a $25 Sephora giftcard to be given randomly to one commenter on Friday's post.
I'm going to (hesitatingly) set a goal that at least 50 of you will have something to share on Friday. Don't leave me hanging here ok peeps? If I don't get 50 I'm going to pout. And withhold the final bunny video from you! Ha! Now you're stuck!
Seriously though, it'll be fun. And no, the buns won't be harmed…or will they?