This has been a remodel in the making for about…ohhh, two years.
It was one of those projects that I half finished & then never got back to. It's been sitting, half spray-painted, in our bedroom for TWO YEARS. So much for a sanctuary.
After our beach trip I came home inspired & found a new will to finish this baby off & actually induce a sense of seaside invitation instead of junk yard furniture graveyard in our master bedroom.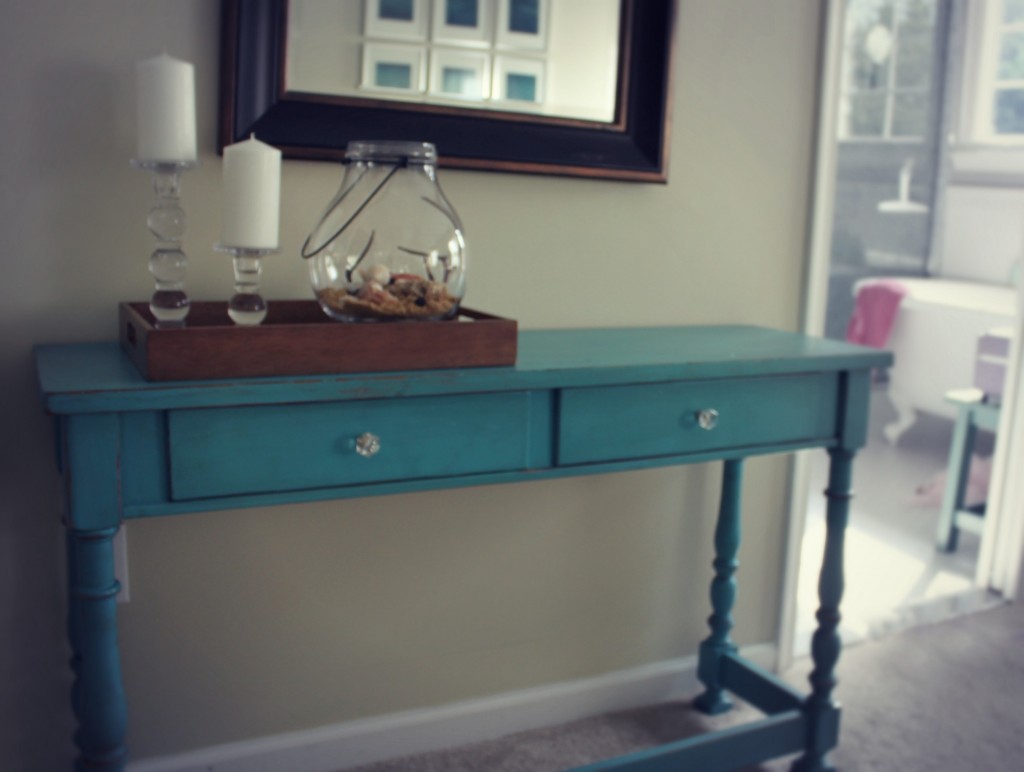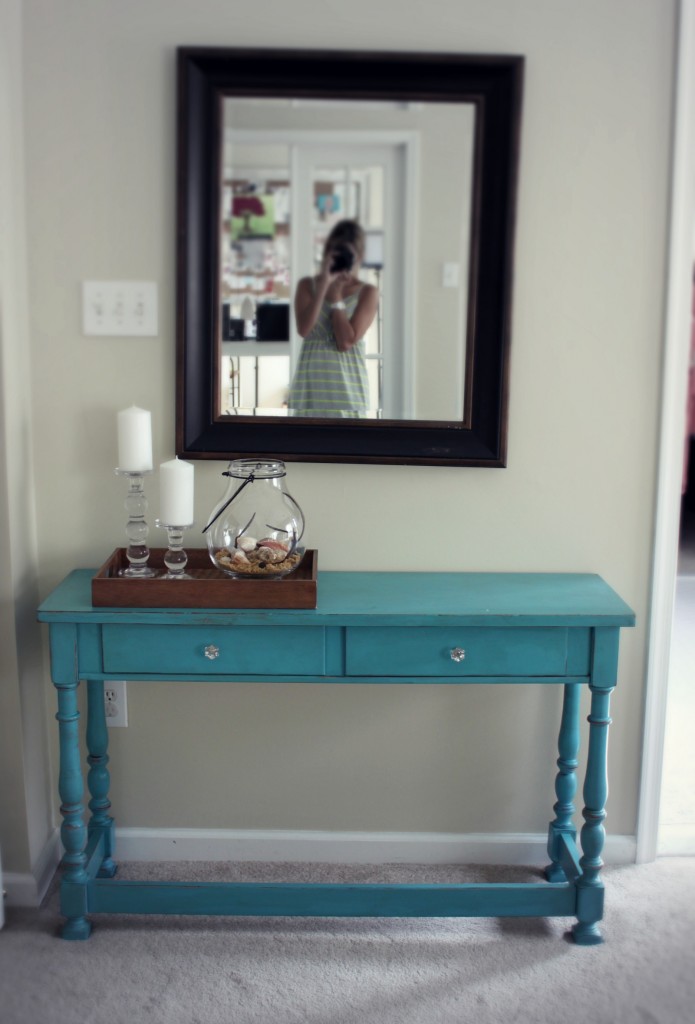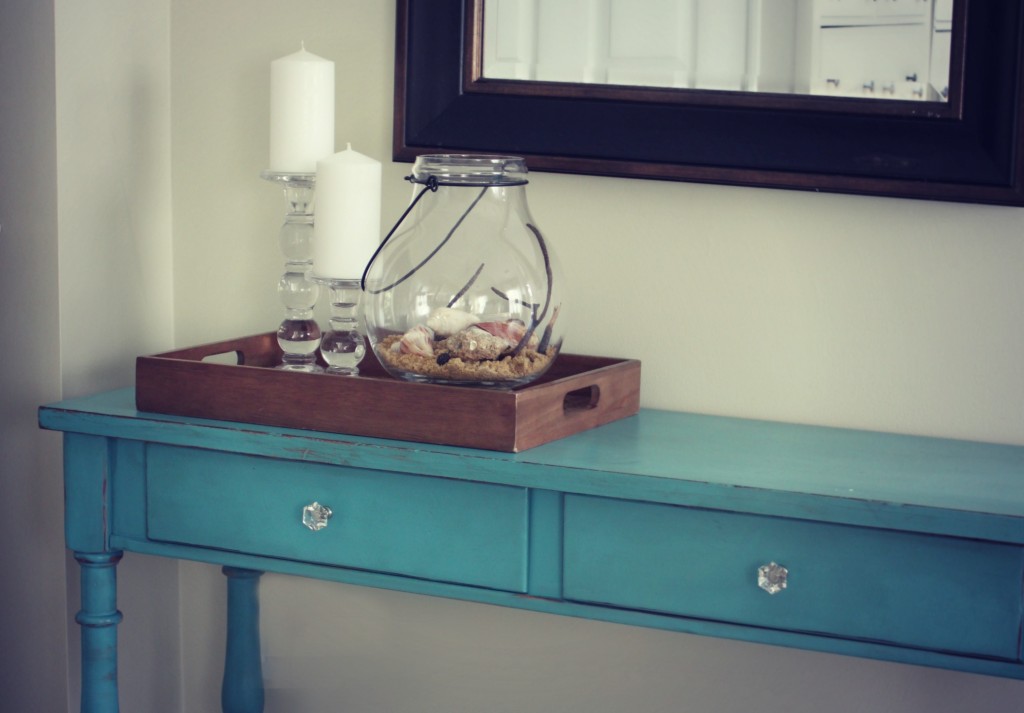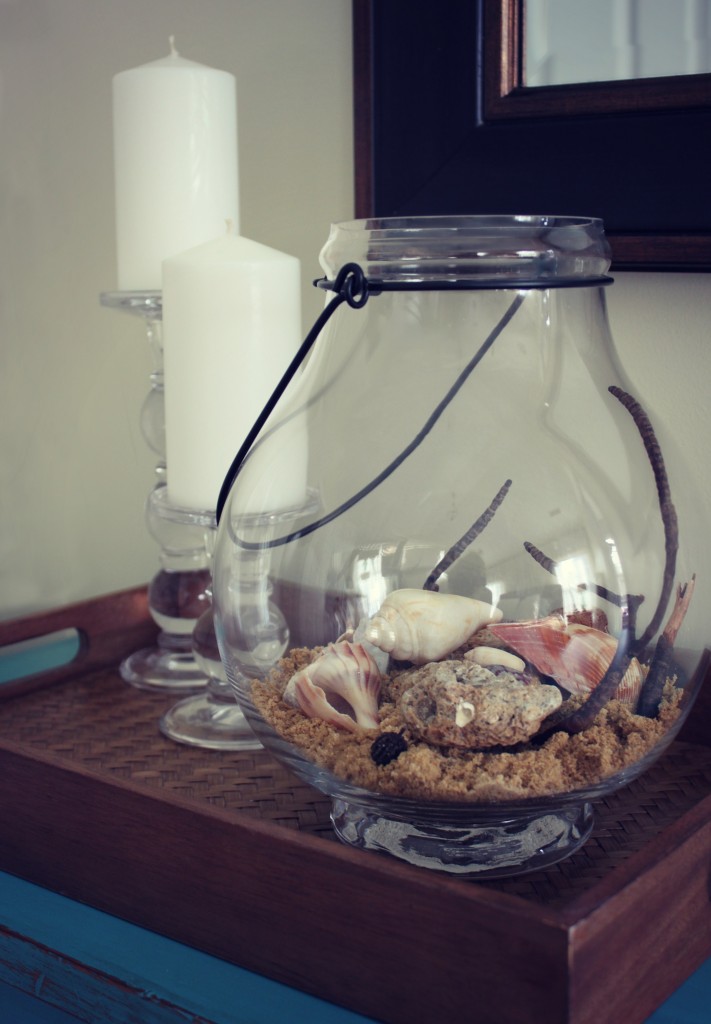 The tray, candles, candlesticks & glass hurricane are all from Target. The shells, sticks & rocks are from our beach vacation & the sand is from the girl's playtable. (Shhh, I'm hoping people will assume it's from an exotic beach.)
I was very lazy with this table (at first) & didn't take the time to sand off the old finish. I told myself if I used spray paint I could skip the sanding & priming. It didn't quite work that way but the teal spray paint did make a nice base for the coat of aquamarine latex paint I put on top. (the spray paint just didn't look right on it's own) After the paint dried I roughed it up good with some ultra fine sandpaper & then rubbed some mission oak stain over the entire piece, paying special attention to the sanded edges. It still didn't have an authentic worn look to it so I took a chance & used a brown sharpie to darken up the very edges of the sanded areas. Worked like a charm. I'm definitely going to have to remember that tip. I still need to rub a coat of polyurethane sealant over the entire piece to protect it but that will have to wait for another day. (or another 2 years)
Also of course the 'before' pictures are what make these remodel posts great but alas I cannot find the darn things. I did find this pic online however that's pretty similar to what it looked like before, albeit bigger…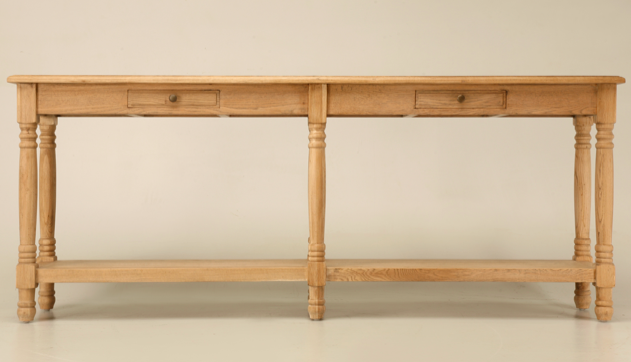 Now I'm off to finish 100 other errands I have to get done before Samster's birthday this weekend. It's a girls only princess dress up beauty parlor birthday party. You're shocked at the theme, I know. Hope it's a good Monday for you my friend!