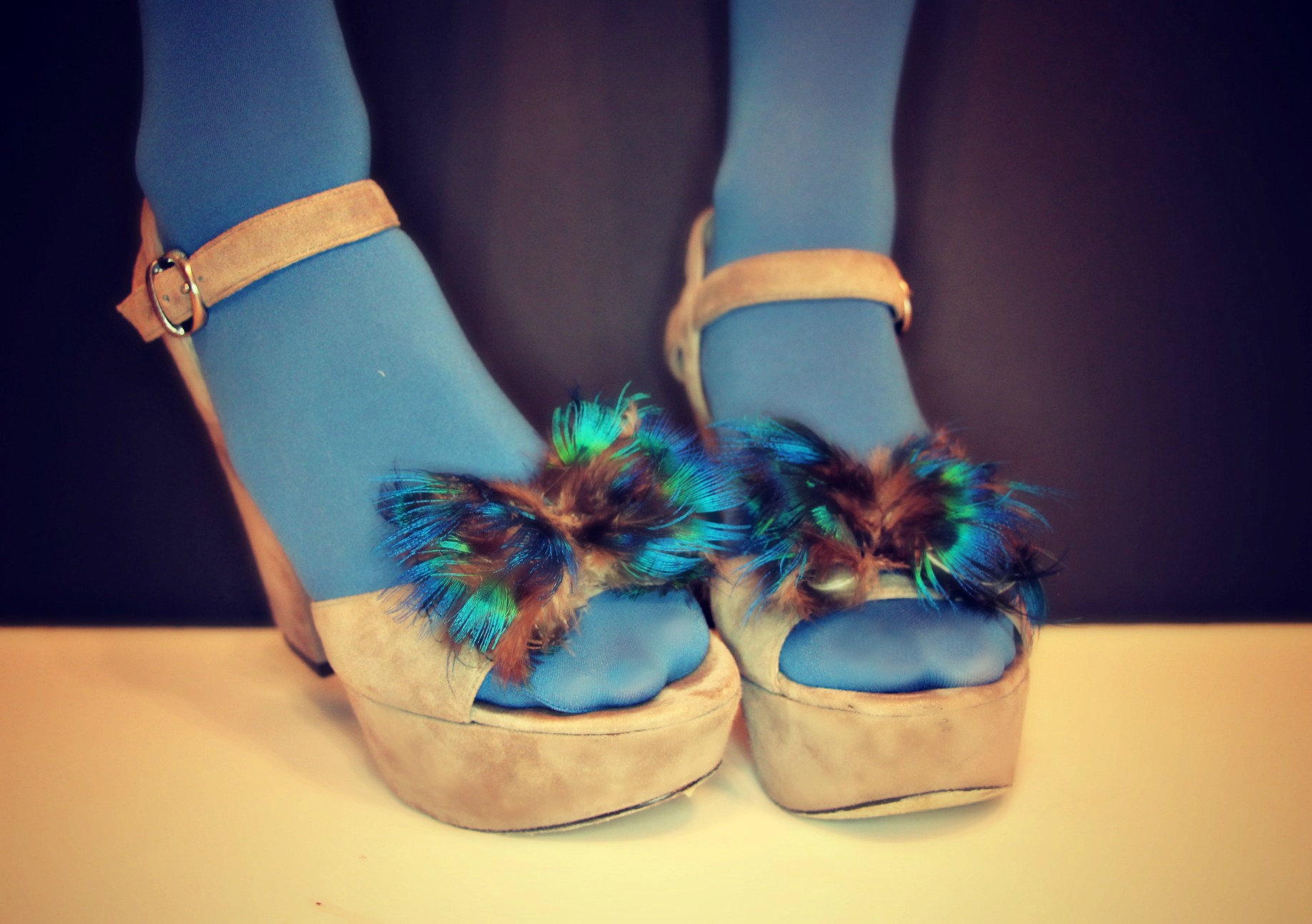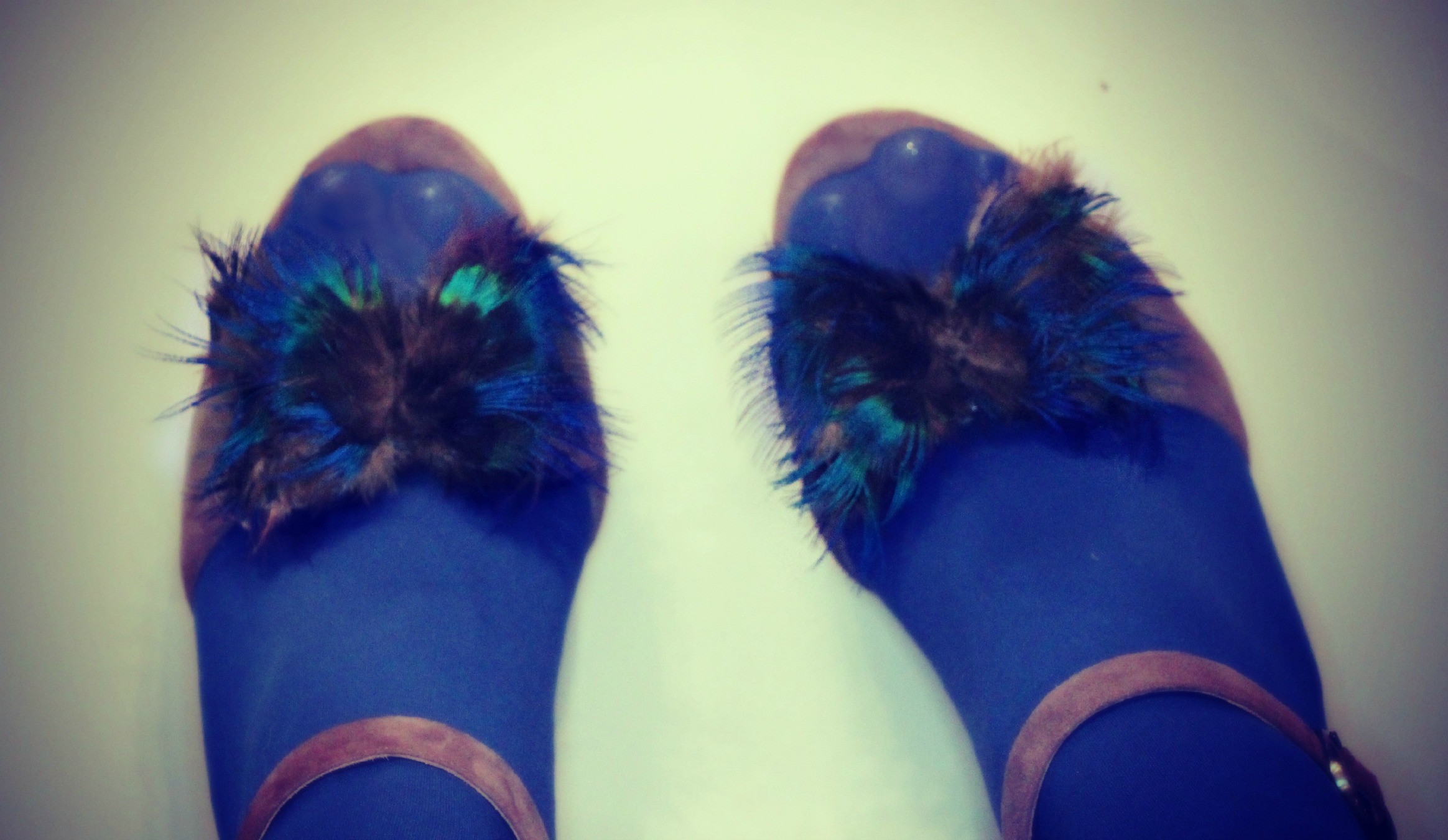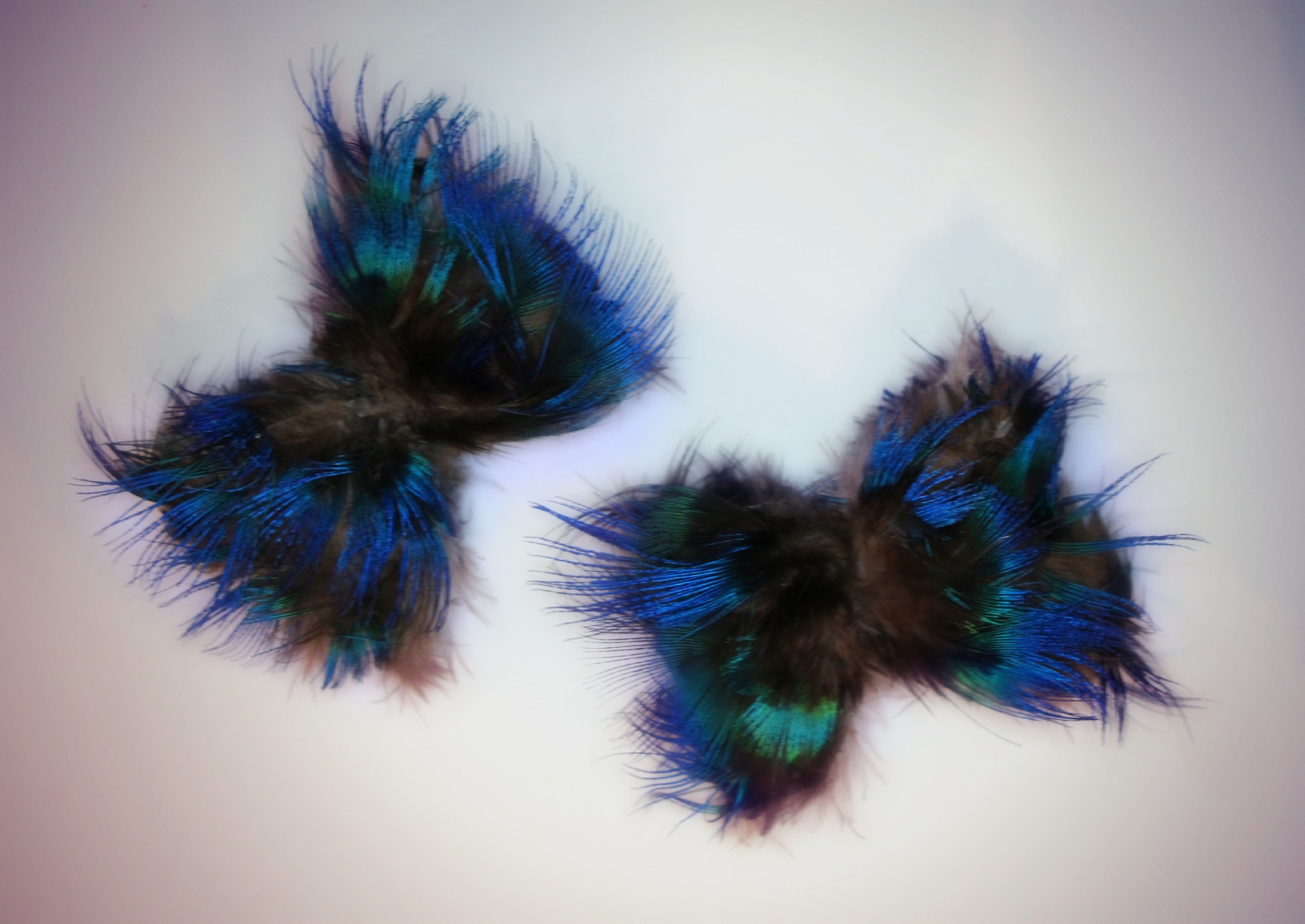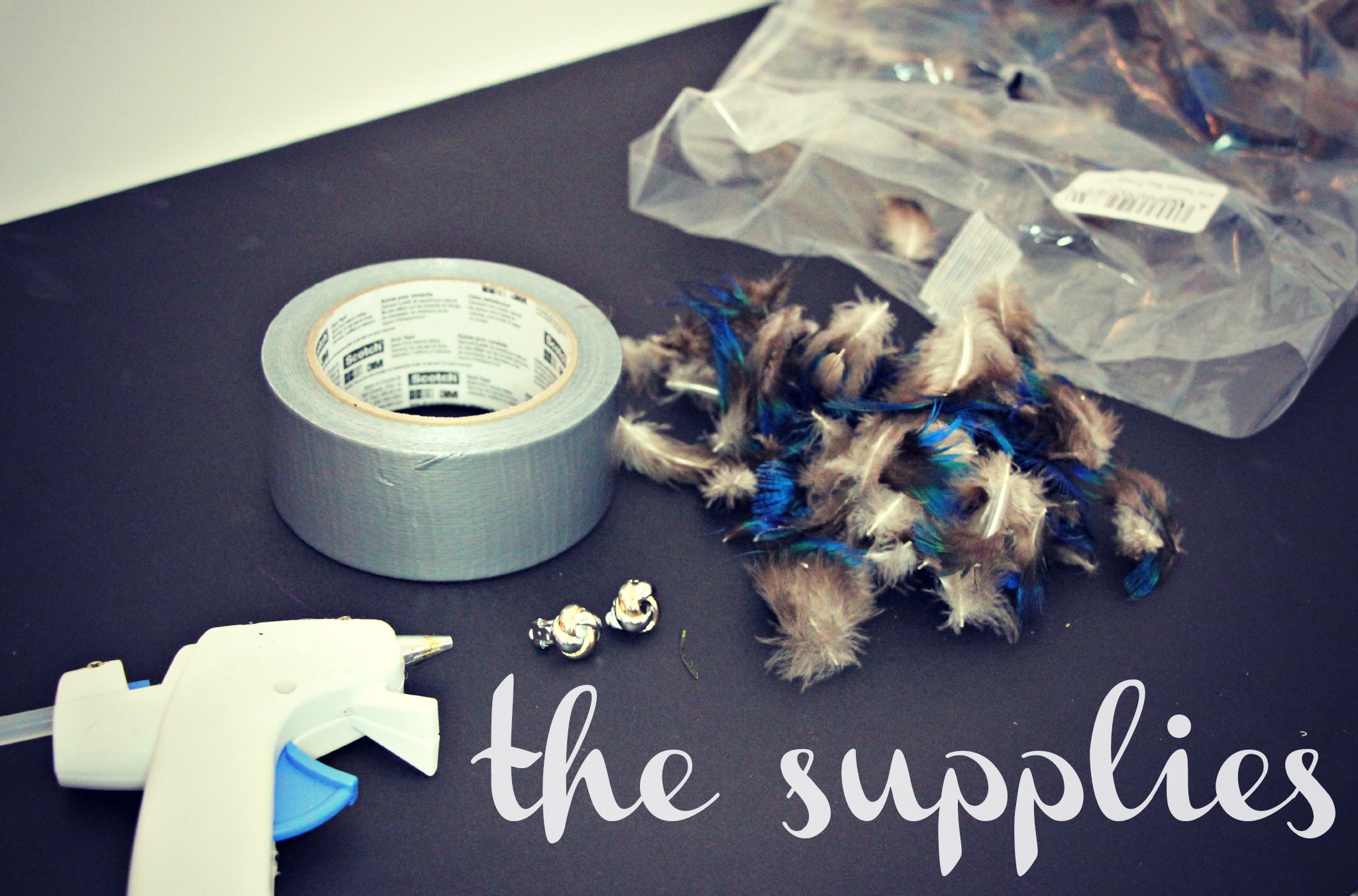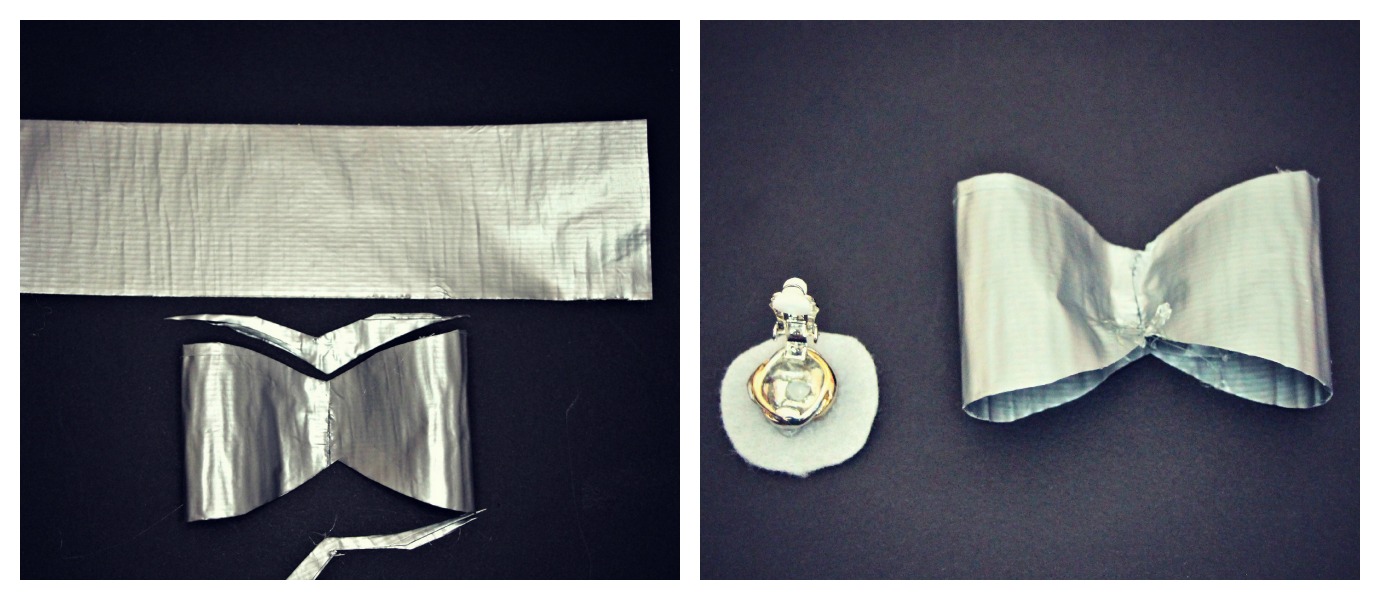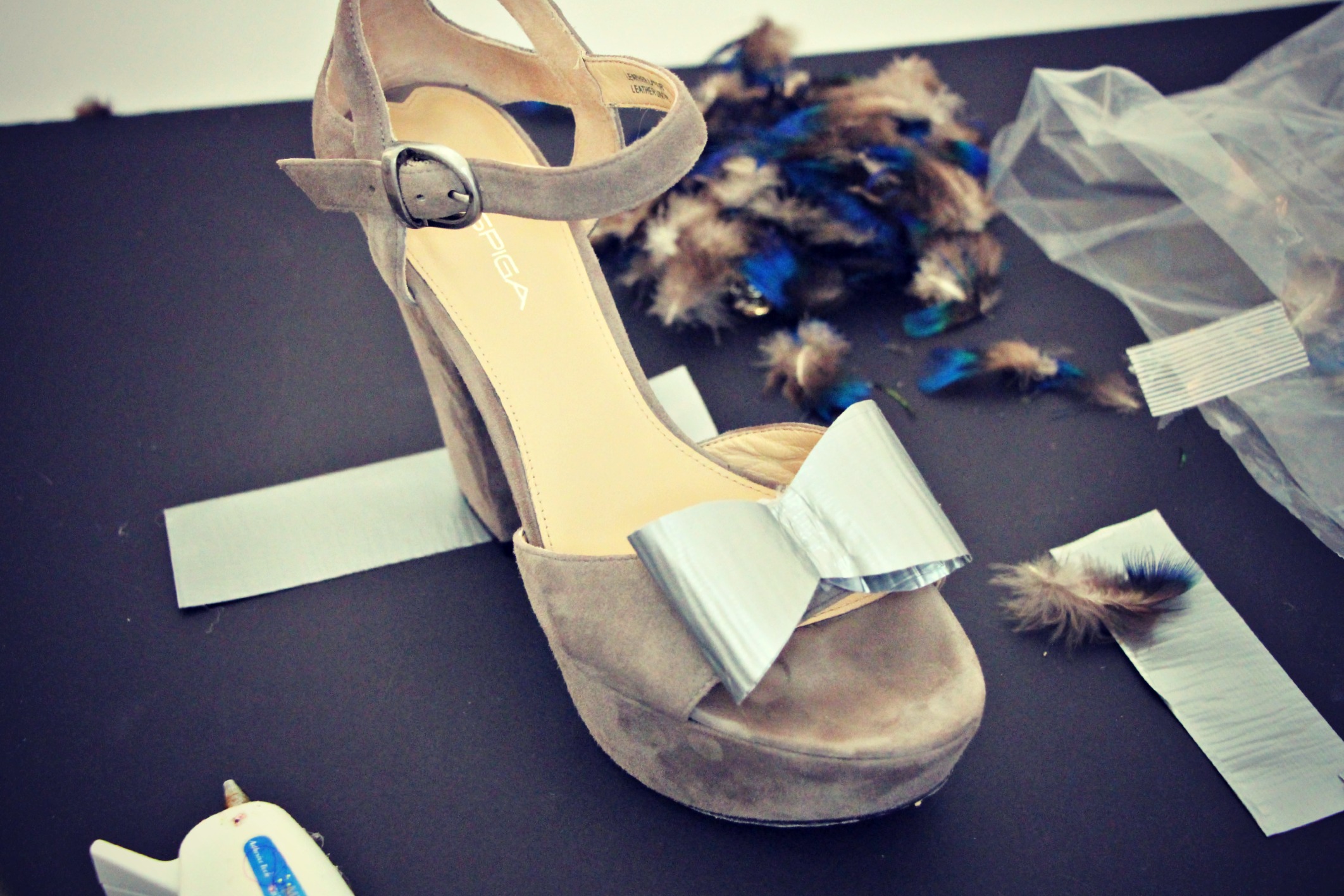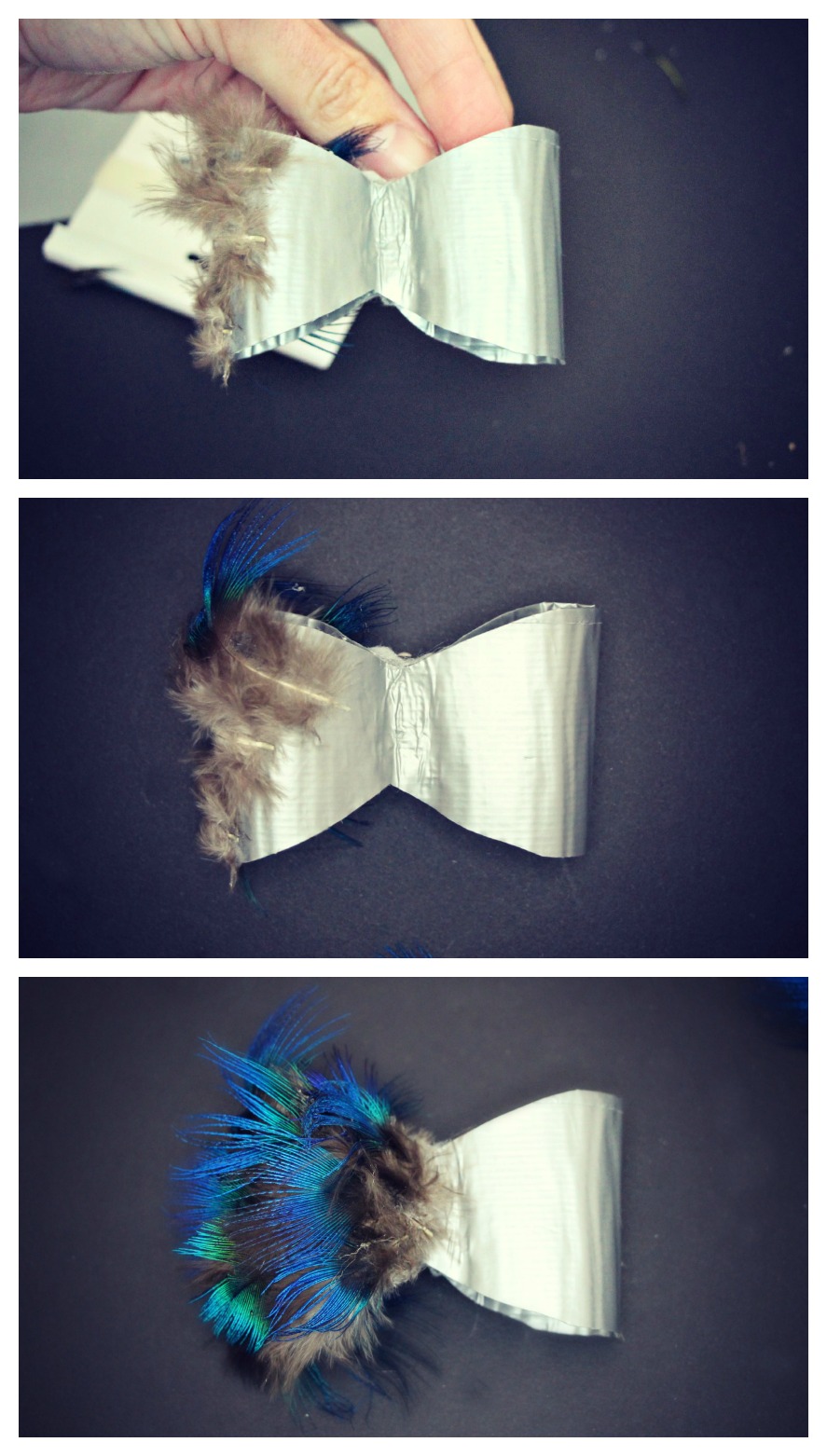 I'm seriously in crazy stupid love with these clips. They're so irrestibly soft & fuzzy and the peacock feathers are just the most beautiful shades of turquoise, royal blue & jade green. The best part is, of course, that you can clip then on or off. Commitment free trends? Yes, please.
The construction of these little bows of plume goodness is actually pretty basic. They're based off of my duct tape shoe bow from the DIY princess glitter shoes video. These are slightly different however because there's no knot. Basically, I fold the tape in on itself so I have a 1″ wide 6″ long double sided piece of tape. (there should no longer be a sticky side) Next, I folded the sides in towards the center & adhered them with a dab of hot glue. I trimmed this shape a bit (see pic) so it was more 'bow' like. The 'clip' is actually a plain ol' clip on earring from Kmart. A stud style works best but if you can only find dangly ones you can always pry off the extra pieces with some pliers. I found that the metal earring wouldn't adhere very well directly to the duct tape bow, (using hot glue) but if I glued the earring to a small circle of felt first & then the felt to the bow…solid. That sucker isn't going anywhere.
A word on the feathers…these are made from peacock plume, they're small 1″-2″ full fluffy feathers. I ordered mine through this link (be prepared to waste away at least 4 hours of your life on that supply site by the way, I went BUH-NANAS) but I've also seen some pretty nice bags of feathers at JoAnns. For the individual feather attachment I purposely worked my way from the back around to the front so I could best show off the beautiful burst of colors that are on the bottom half of each feather. Also, by layering them in this manner the feathers help to define the bow shape with the smaller brown down in the middle & the larger, wispier turquoise feathers sprouting out. All feathers are attached with hot glue but take care to use small, decisive dots of glue, larger clumps can really be a nightmare. Oh, one other tip, I took that last photo so you could see how the feathers actually help to make the loops of the bow stand up, don't worry if they're a bit droopy pre-feathers.
That's it! Do you love them?? Will you make some? And seriously, how amazing would they look with white feathers on bridal shoes? They'd certainly be a heck of lot cheaper than these $340 ones that inspired me!