Today was such an awesome day! We're in Tampa for a week and a half so since it was such a long trip I finally had enough time to spend a day with my sorority sister, college roommate, maid of honor & all around bestie Brooke. Even better she has two little girls that are the same ages as Sam & Soph, (and the cutest little boy named Jack who's cheeks I found extremely hard to not nibble on) I can't even begin to describe what it's like to be spending time with someone who was such a large part of my twenties & now we're watching our little girls play together. 'Surreal' would be a good start. I guess we really are grown ups now.
All that to say Brooke mentioned to me that she wished I would share more 'mommy fashion' posts on LPM, my girlfriends back home in Maryland have also said the same thing & we got such a great response from the mommy fashion show on 'Let's Talk Live' that I thought, "You know what, maybe I should share some more mommy fashion posts?" It's amazing how I connected those dots isn't it? I think the only reason I've hesitated is because it takes one of two things to be a fashion blogger, either a good set of cajones or a decent amount of self-delusion. Neither of wish I believe myself to have in abundance. Don't get me wrong, I LUV my favorite fashion bloggers, it's just hard to take pictures of yourself & consider what you look like/have chosen to wear to be so good that it's worth sharing with the internet as a suggestion for what they should wear. Then there's also that whole part of actually acquiring pictures of yourself, Sam's tried but she gets a little trigger happy & most of the pics are of my nostrils. Today however my mom was here to take the picture & I really loved what I had on so I figured what the heck, let's do a fashion post!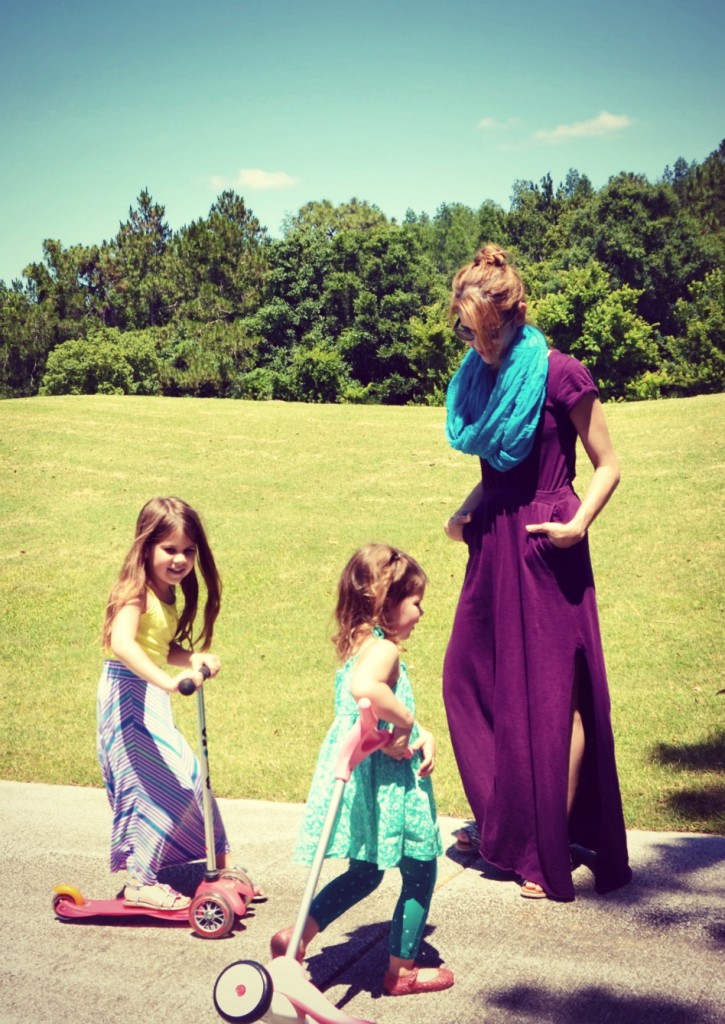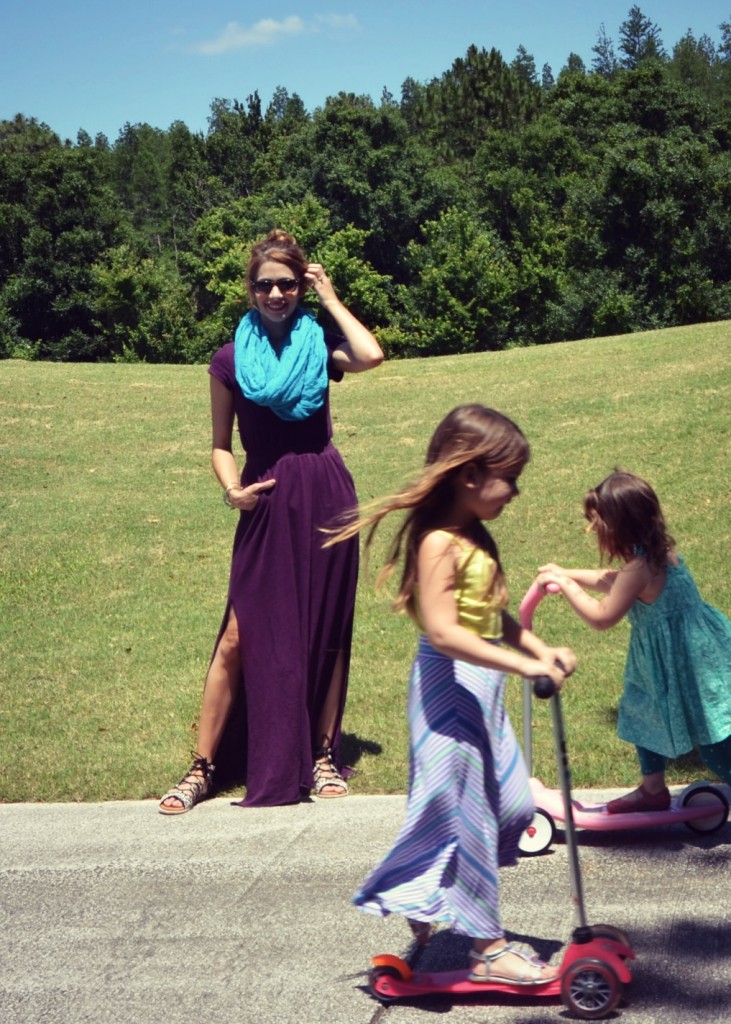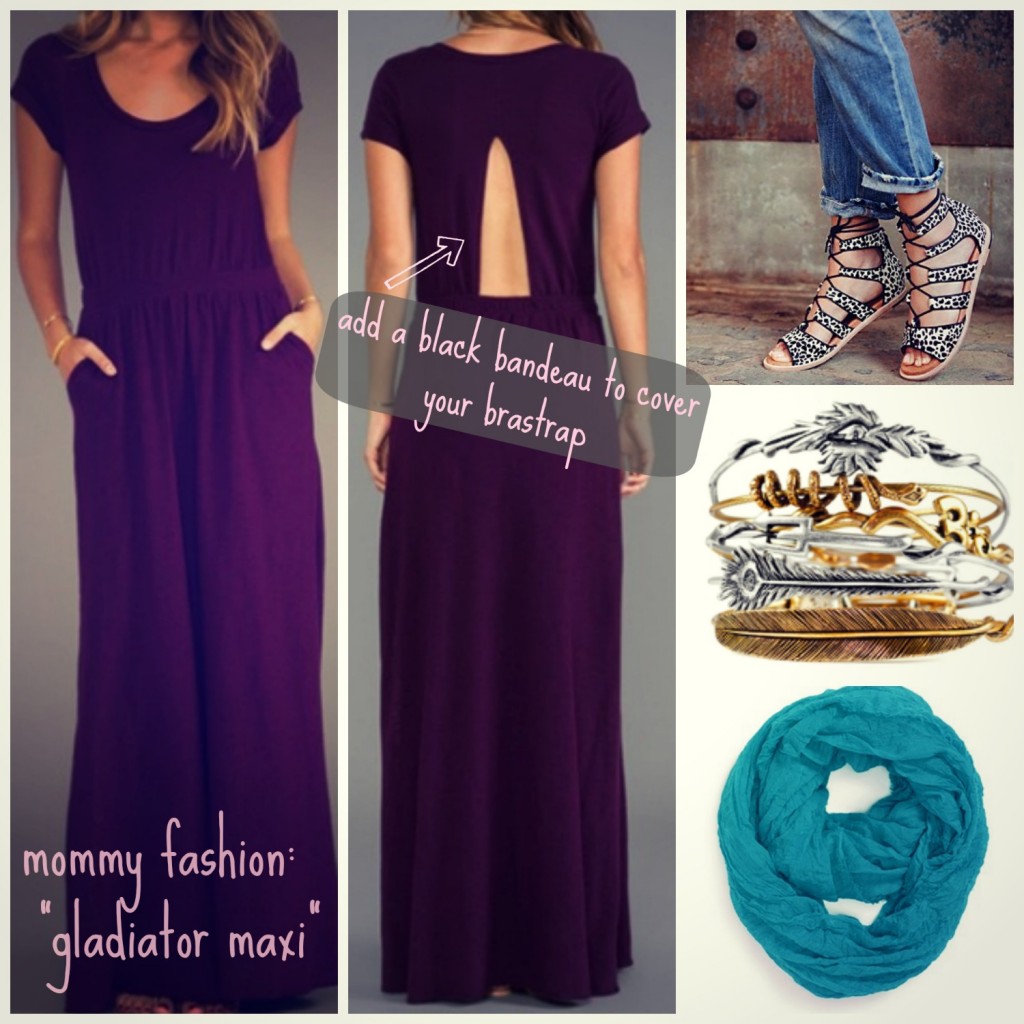 Free People Andrina's Dress (on sale!), Gee Wawa Summer Haze Sandal (looks like the b&w I have is sold out but the cheetah is cute too), Alex & Ani assorted bangles, Turquoise Infinity Scarf,  Black Bandeau
So what's your vote? More outfit posts?