I found this Etsy shop via Pinterest & immediately fell in love…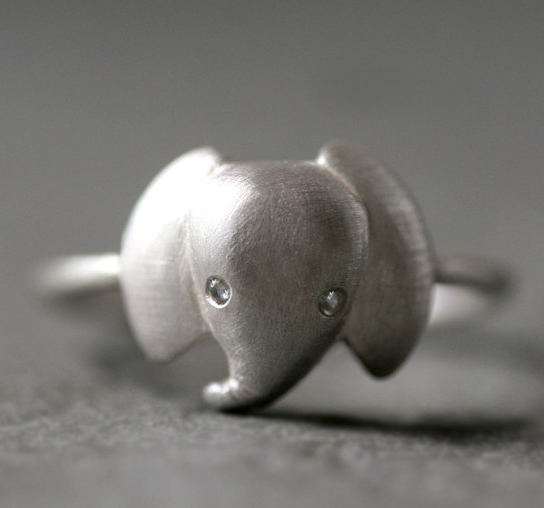 Baby Elephant Ring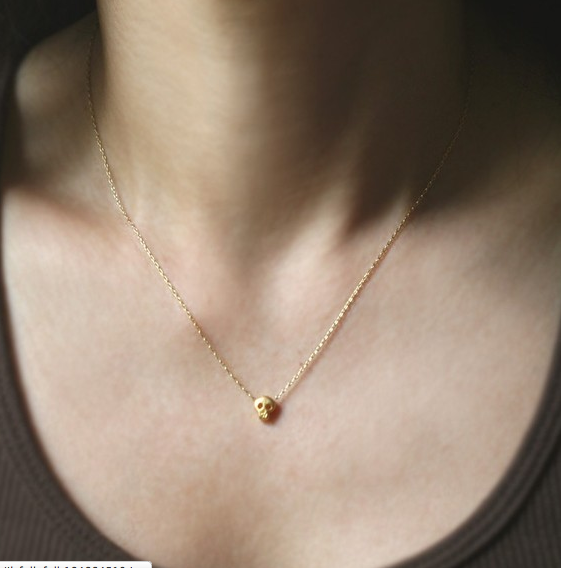 Baby Skull Necklace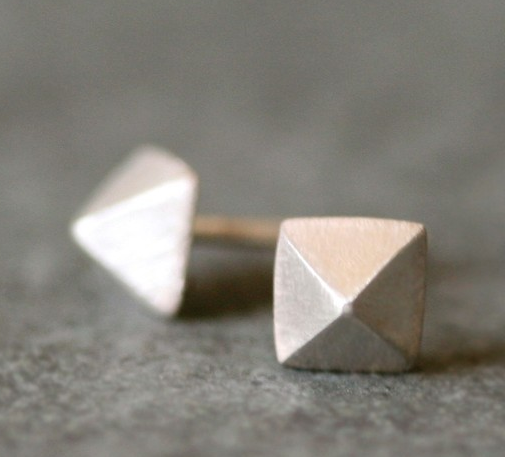 Pyramid Stud Earrings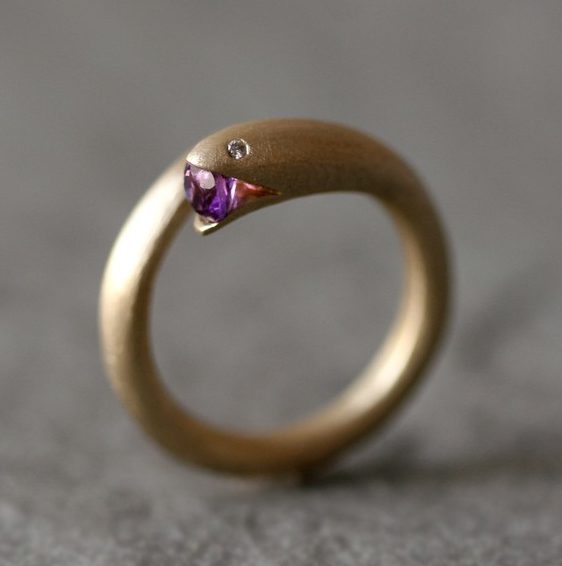 Snake Ring
Michelle Chang's pieces are everything I love in my jewelry. Simple, delicate & whimsical. I love unique pieces & these are so different, I mean, when are you ever going to run into someone with Manta Ray studs or Kitty bangles?? I also have pretty tiny wrists & a thin neck so I like pieces with thin chains & tiny charms. I also love to layer my jewelry so having lovely smaller pieces is a must.
Honestly, I want every single piece in her shop, from the pyramid stud earrings to the amethyst snake ring I WANT THEM ALL.
I was so smitten with her shop that I knew I had to share it with you so I emailed Michelle, told her how much I loved her shop & if I wrote a review about it on my blog would she be willing to give my readers a discount. And guess what? She's giving all Pink Monster readers 20% off of any item in her shop! Nice, huh?! Just use the promo code "PINKMONSTER" when you check out, the code will last for 2 weeks so get going & buy yourself something nice. Or I suppose you could buy something for someone else but seriously, don't you deserve a little something pretty?
ps- Yes, I realize this 'Sunday Love' post is on Tuesday. It's been that kind of week but good news is someone is pooping on the potty, woohoo for one less butt to wipe!