I don't even know what words I would choose to describe Sophie Monster…
Spirited, Sweet, Joyful, Silly, Exciting, Loveable…INSANE.
For example, yesterday I was trying to take some beautiful pictures of Soph frolicking in the amazing 'pink snow' that's covering our front lawn right now. (cherry blossom petals for you Floridians) At first she played along…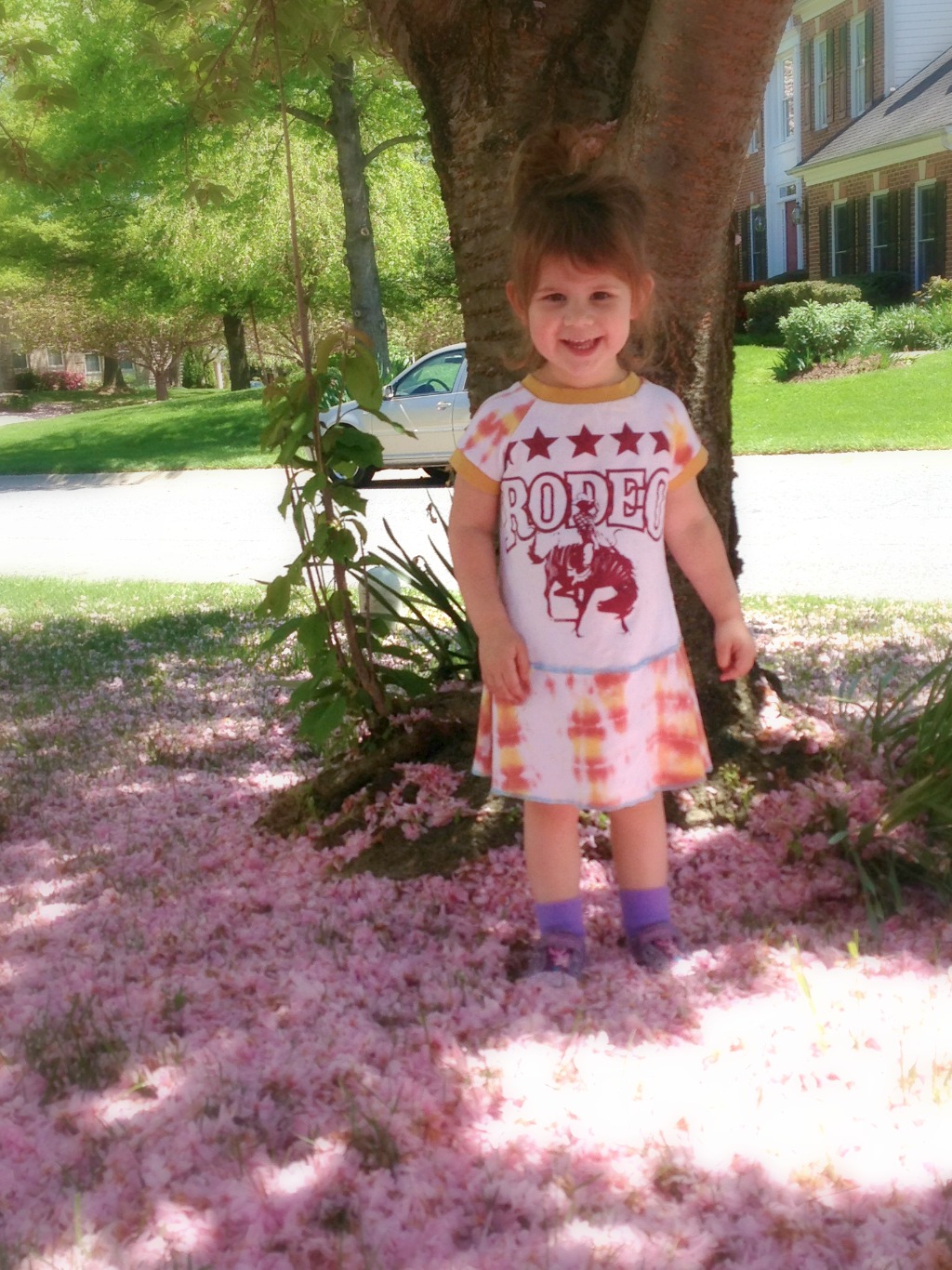 And then she got a little silly…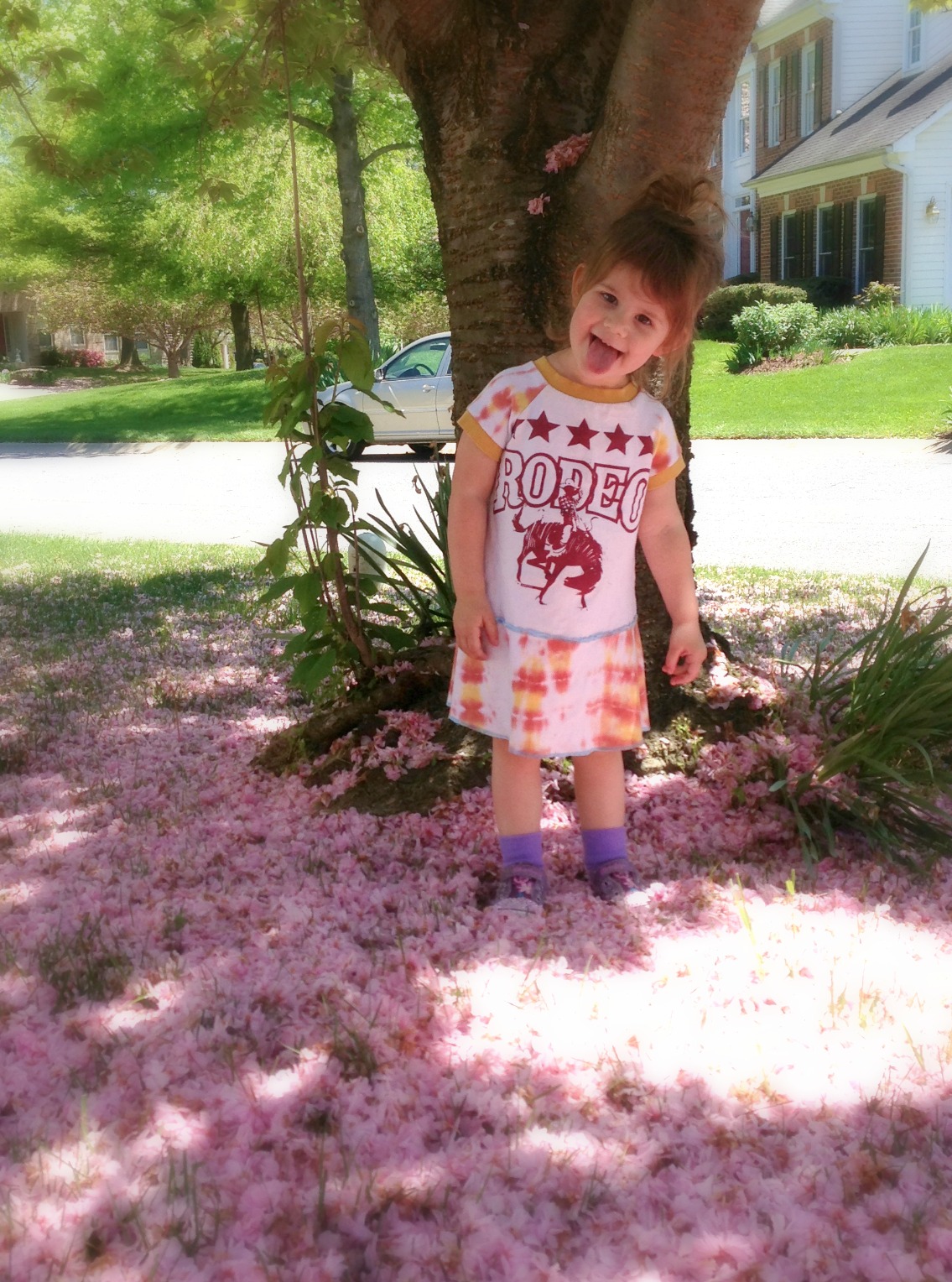 And then she spread her legs apart, squatted down & started smacking her crotch repeatedly as if she were in some hoochie mama rap video.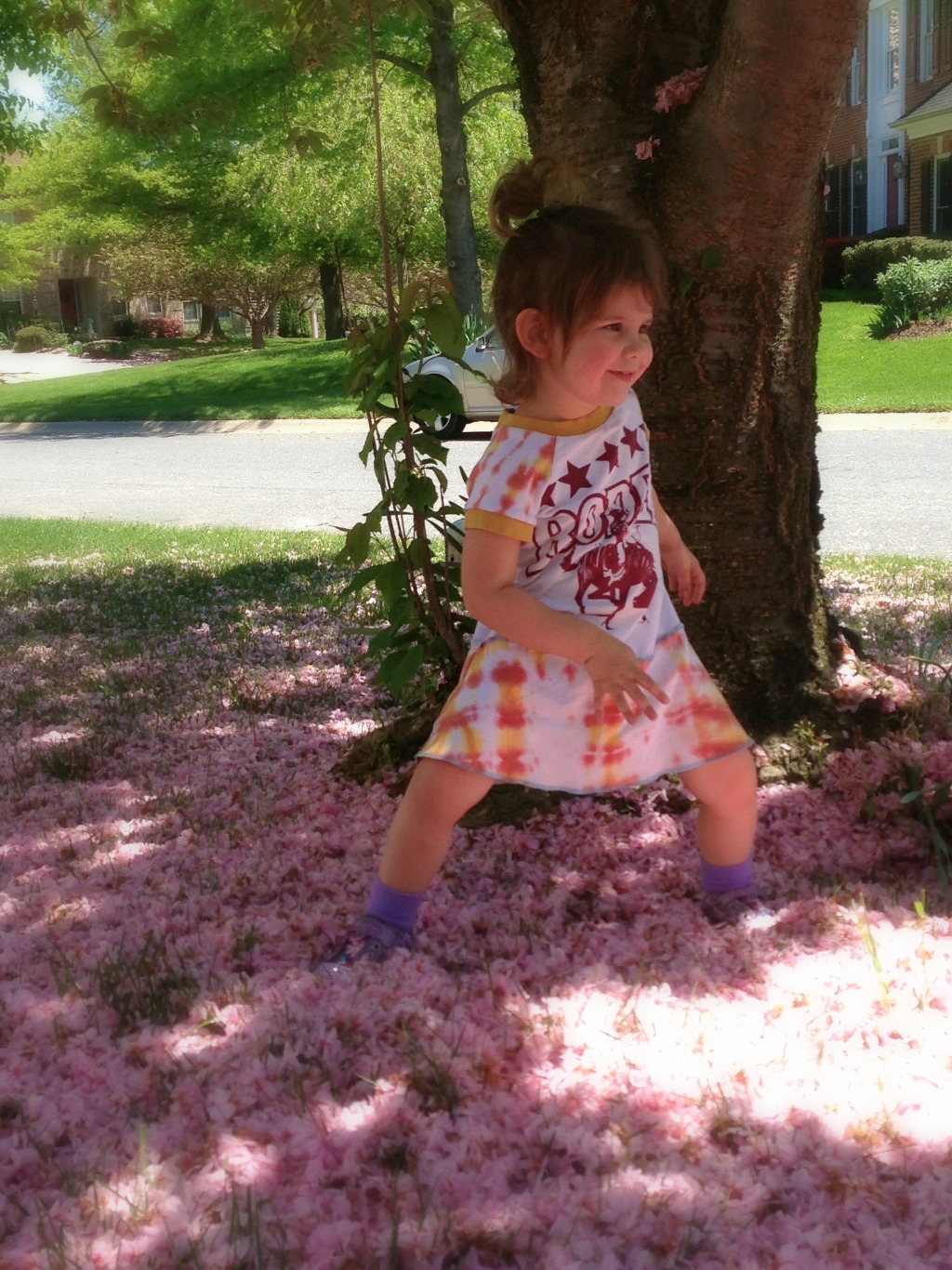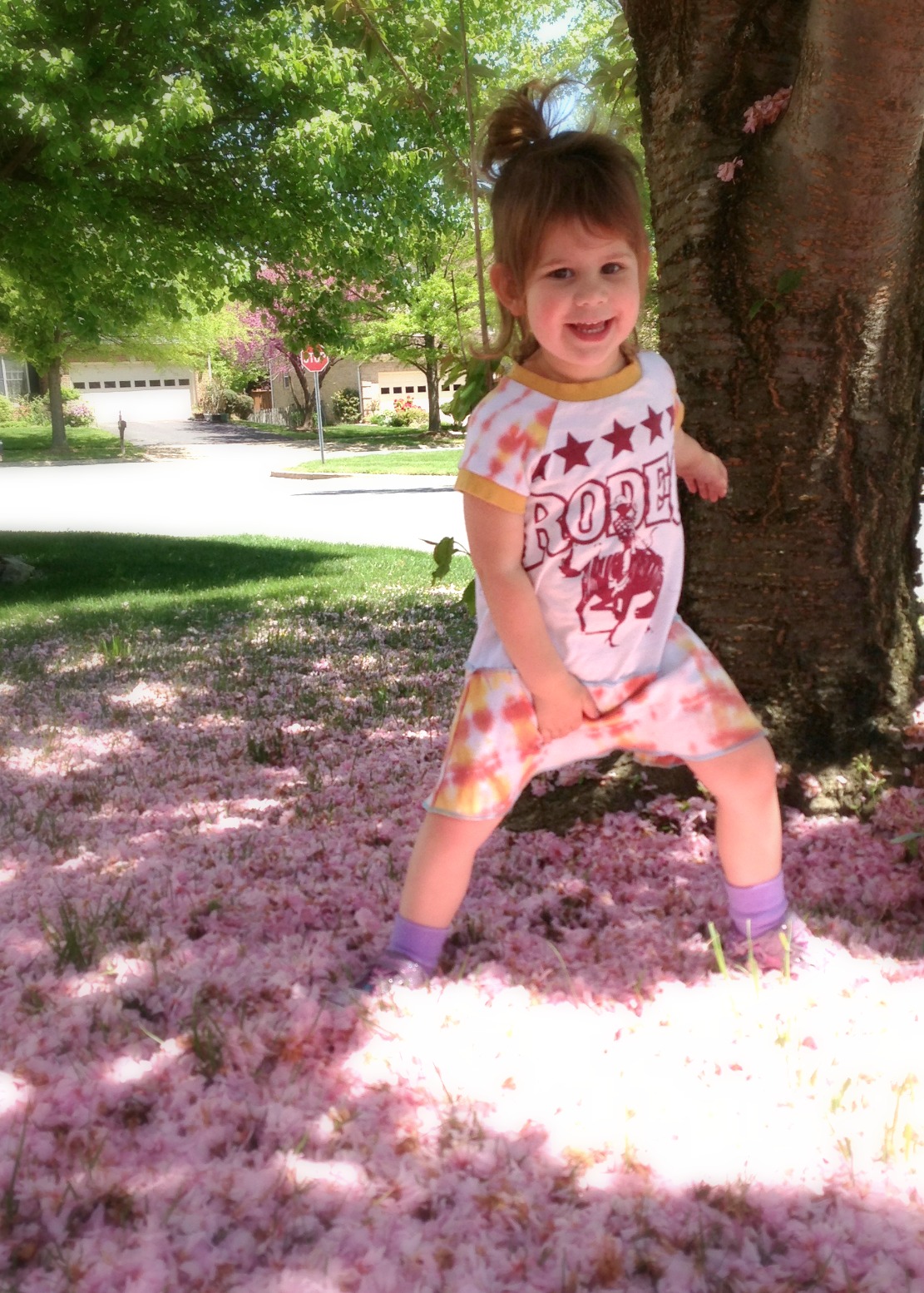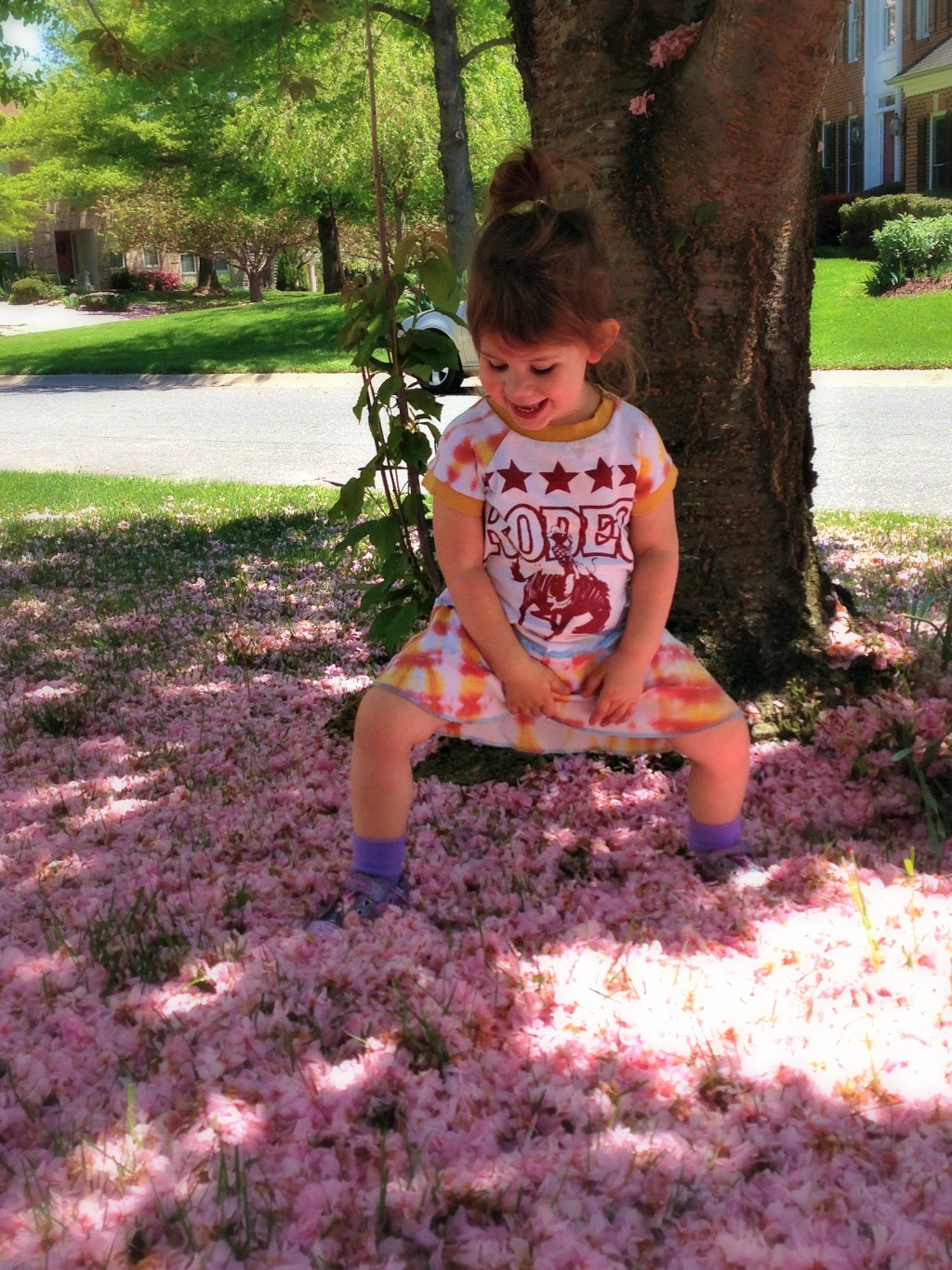 It was really awesome that our overly conservative neighbors pulled in right as this was happening. What fine little citizens we must be raising!
And if that's not enough I give you the people's evidence A-G…
P & I both agree that Soph has the potential to be something great, possibly truly amazing…or she could be a serial killer. Jury's still out.