I knew I'd have to babyproof my house when we got pregnant but the lady at the Petsmart adoption center somehow failed to mention our cat would require that times 10.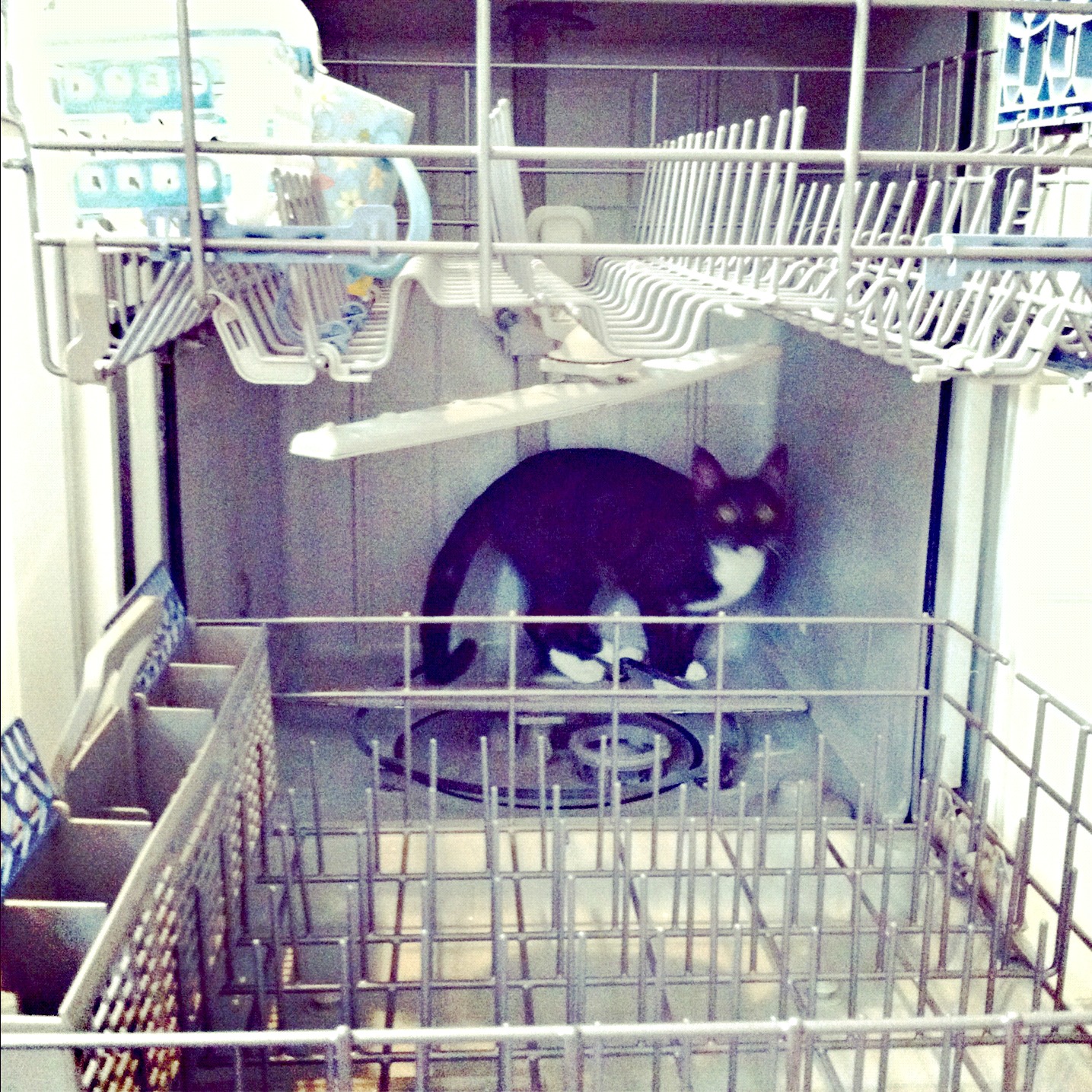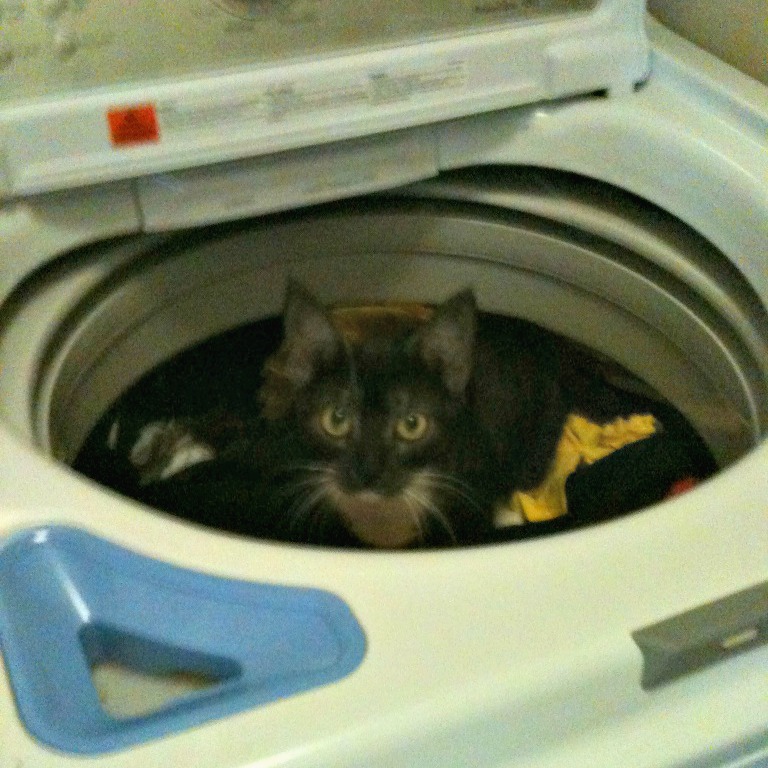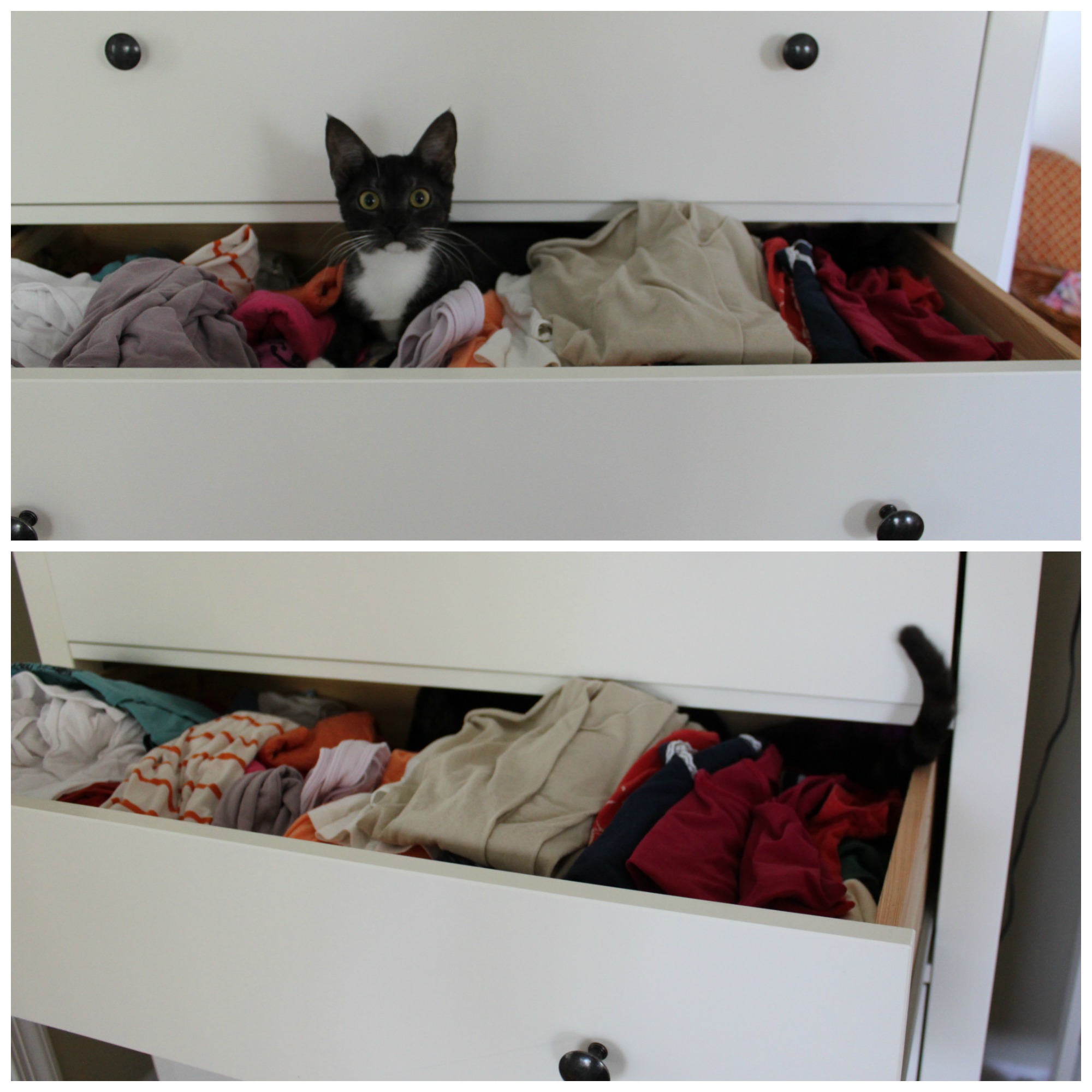 At first we thought, aw, how cute, a kitty in a drawer but then she dove behind the open drawer & we had to ever so carefully remove every drawer without squishing her behind anything. To this day she still dives in as soon as I pull out a t-shirt. Pain in the butt cat.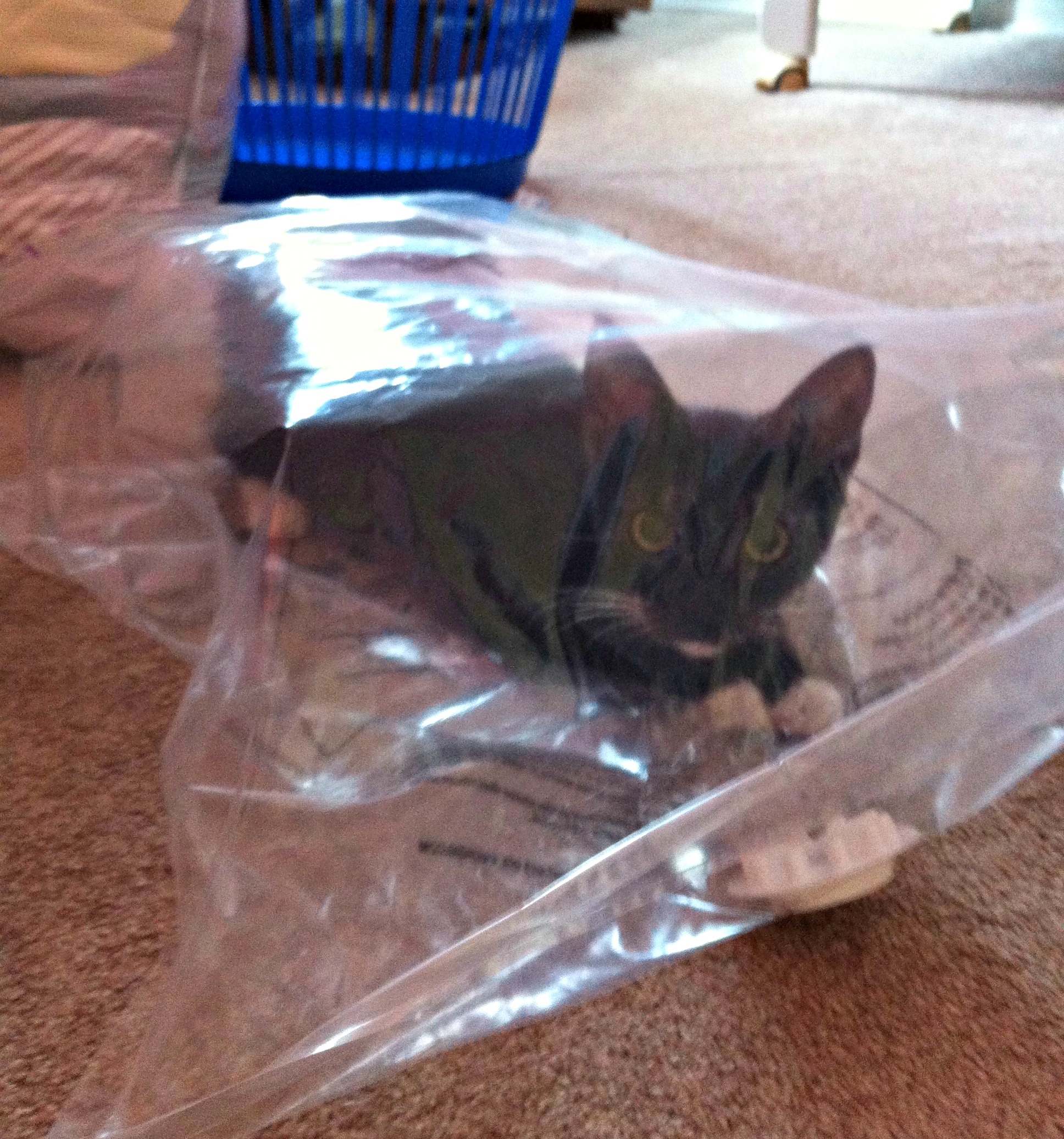 Just so you know this was a space bag I had sitting on the floor that she climbed in, it's totally unsealed & led to a lonnnng talk wit the girls (and the cat) about how dangerous it is to put anything plastic over your head. 2 of the 3 listened much better than the fur one.
Now before you send me nasty emails speaking to the dangers of cats climbing in dryers or plastic bags I already know. I may be making a bit of a joke of it on here but I'm seriously worried that this cat is going to do something dumb when I'm not there to bail her out. Ok, snap a quick pic first, but then promptly rescue her. We keep doors closed to rooms that aren't kitty proof, I also check the dryer, washer & dishwasher before closing them as well as we never leave plastic bags laying around.
I can't figure it out, she's not a dumb cat, not even close…does she have some sad, tragic past that haunts her so much that occasionally she just can't see the point in going on? Or perhaps she's a bada$$ with a sense of adventure that catnip mice don't come close to satiating.
Or she's just batsh1t crazy.
Anyone else have a pet with a death wish?