My dear friend Stacy just moved into a new house & we decided to meet at her new place before our girl's night out last night. Thankfully, I knew of the perfect last minute housewarming gift.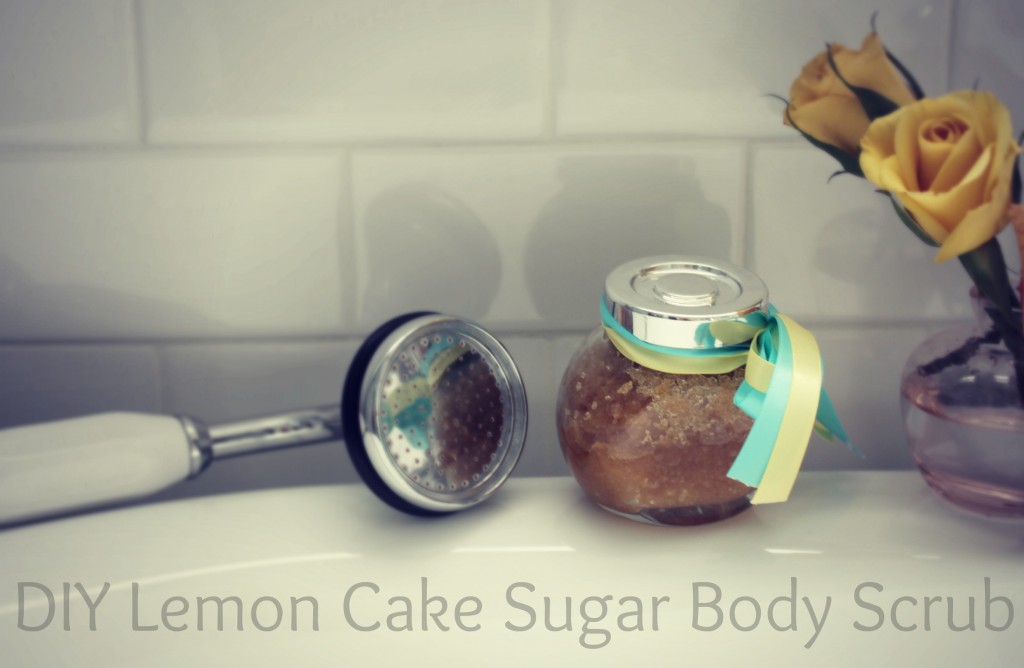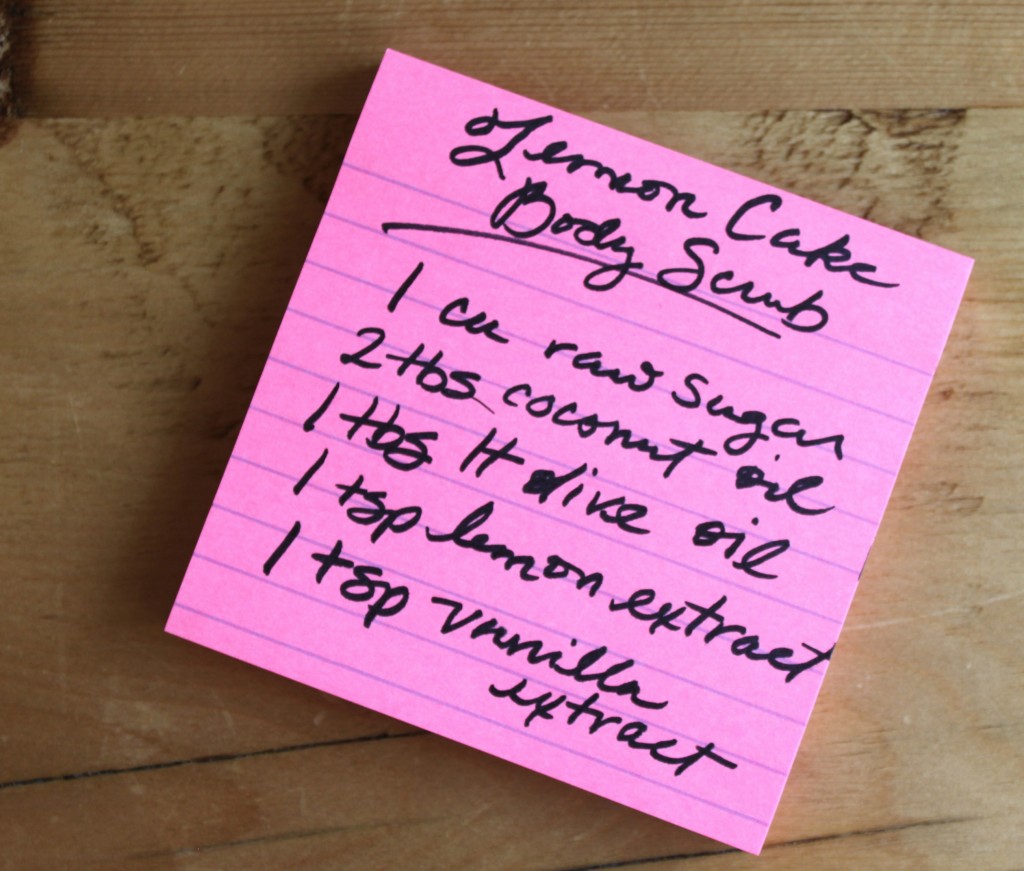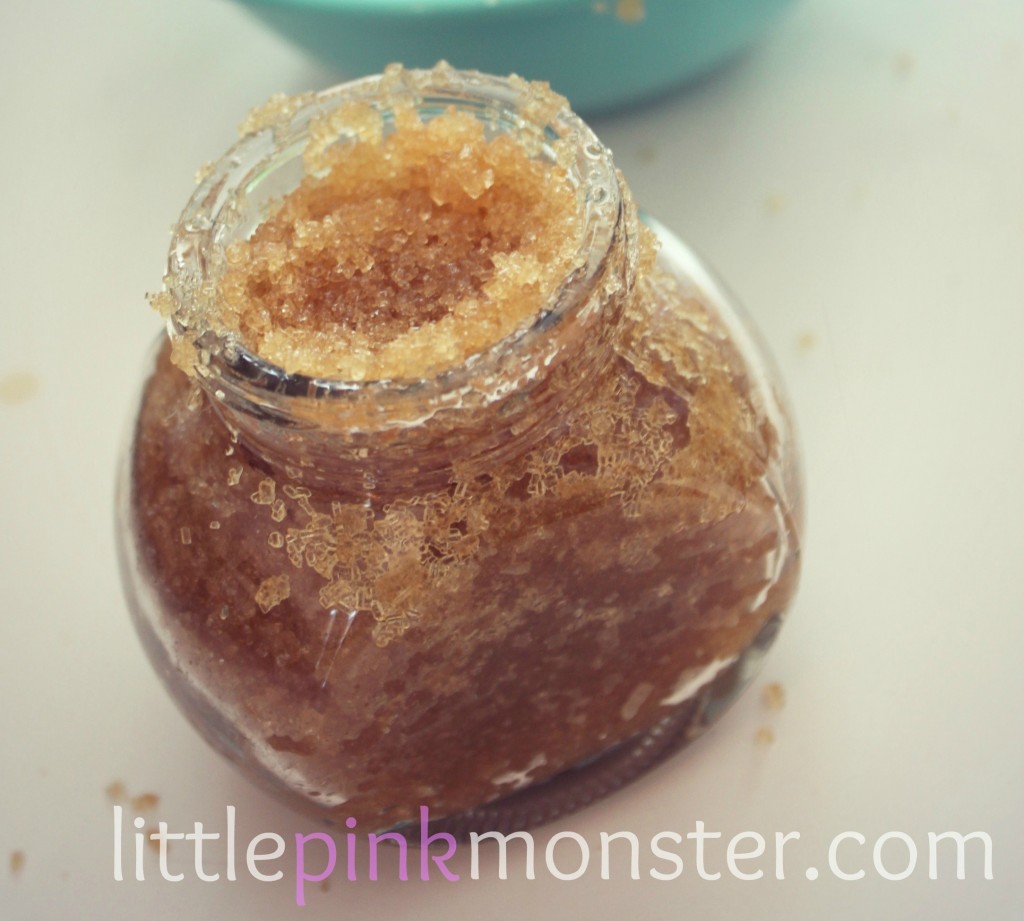 Chances are you have everything you need to make a homemade body scrub in your pantry already. For this one I used raw sugar but in the past I've used brown sugar, sea salt or kosher salt. I think the raw sugar is going to be my new go to though, I really love how it makes a nice firm, get that nasty flaky old scaly skin right off scrub. Super fine body scrubs anger me. I'm like seriously? Do you know how rare it is that I have the time to EXFOLIATE? And now I open the jar & it's as scrubby as an old washcloth?? IN-furiating. I want a scrub that means business.
It's not all rough & tough though, lemon extract & vanilla extract smell like baked goods heaven. I've also used vanilla with almond or even a splash of peppermint extract for holiday presents. Essential oils such as chamomile, rosemary, lavender or rose make a great herbal scrub. As for the oil I love the scent & lusciousness coconut oil brings but you could always just use olive or whatever you have on hand. (my pink post-it recipe above calls for 1 tbs of "lt olive oil", that means "light"…extra virgin can smell a bit too strong for my taste)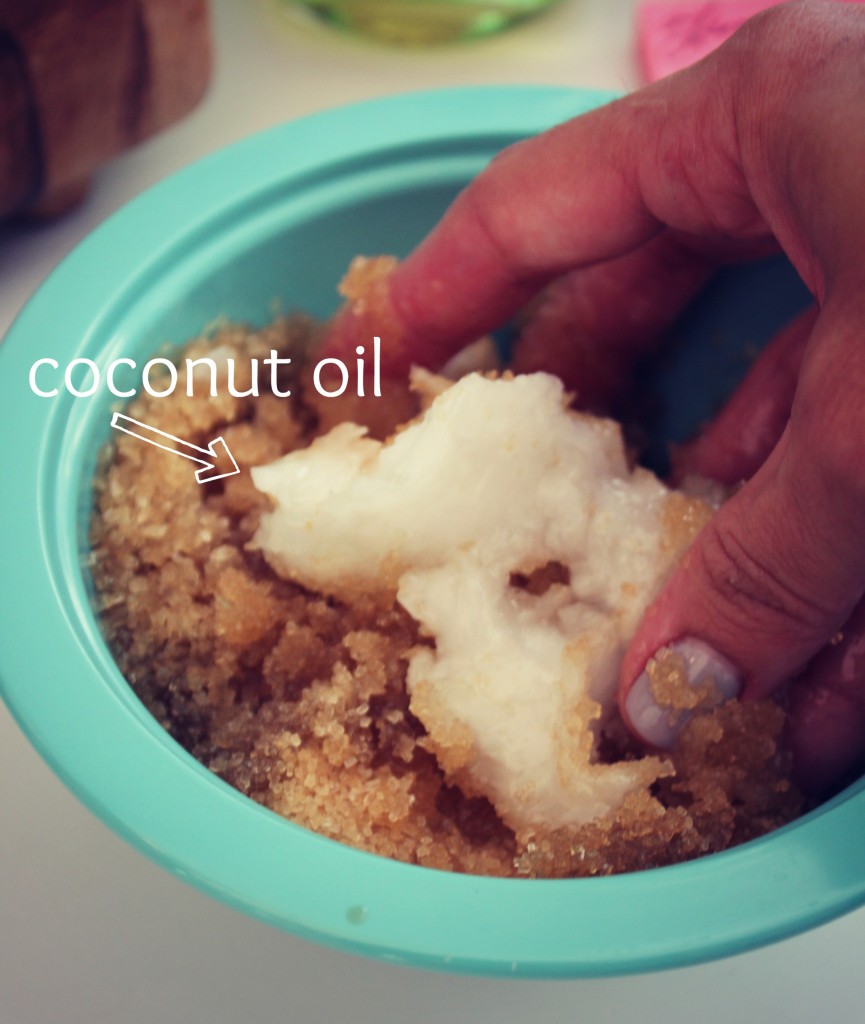 Basically oil+salt or sugar+scent= Body Scrub.
Mix all your ingredients well & then toss it in a pretty jar with some ribbon & call yourself Suzy Freakin' Homemaker. Just don't forget to make a little extra to keep for yourself.
Have you ever made homemade body scrub before?

Want More Scrubby Goodness? Check out my post on personalized Mother's Day scrubs here.