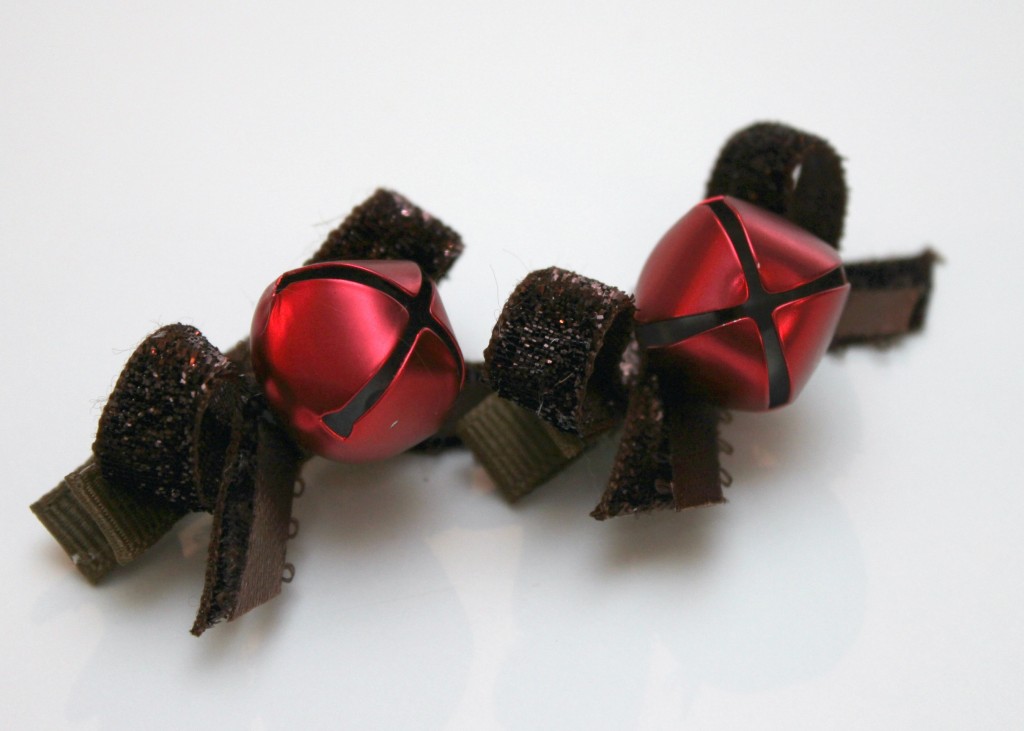 As you can tell from yesterday's post I have no issue with letting my little ones make some noise when I'm out & about. I prefer to think of it as letting my tiny one jingle all the way, spreading Christmas cheer to all who can hear! (and looking too stinkin cute to resist)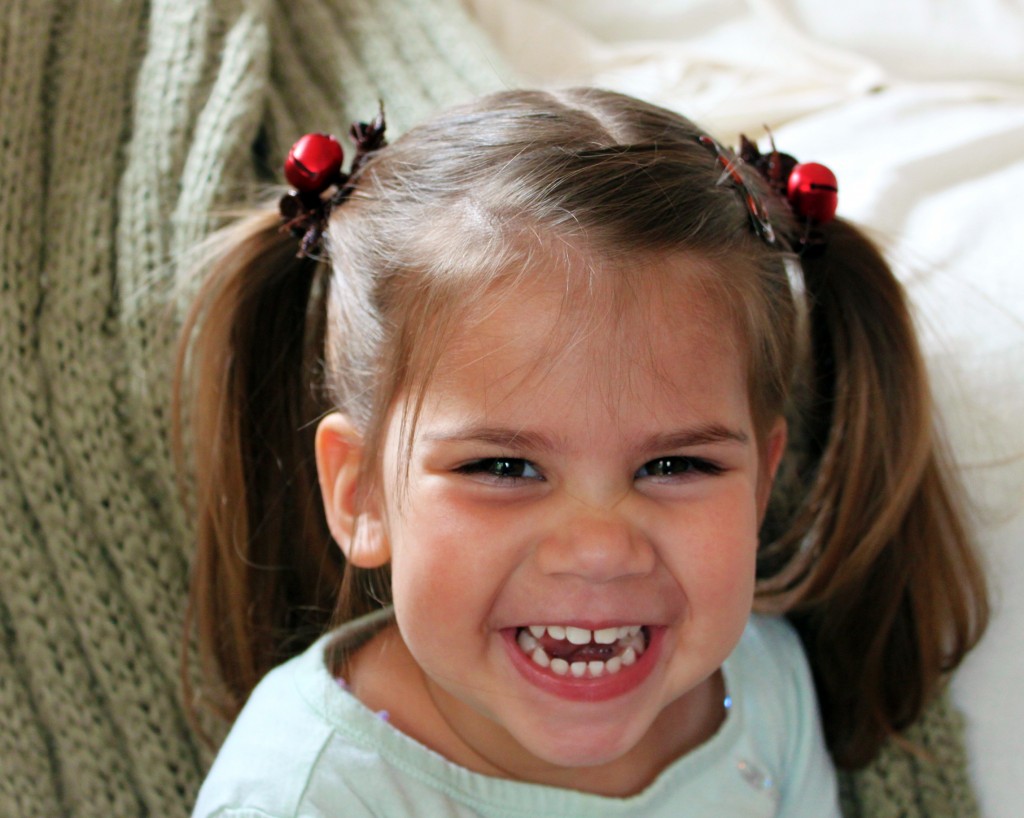 For these Reindeer Jingle Hairclips you'll need two pin clips (sold in packs at beauty supply stores), hot glue, assorted brown ribbon & two jingle bells. Of course you could make them out of any holiday color combination, green & red, blue & white, but I liked the fuzzy brown ribbon. I stick one by each of Samster's ears & tell her she's a reindeer. The prancing around the house buys me at least 15 minutes.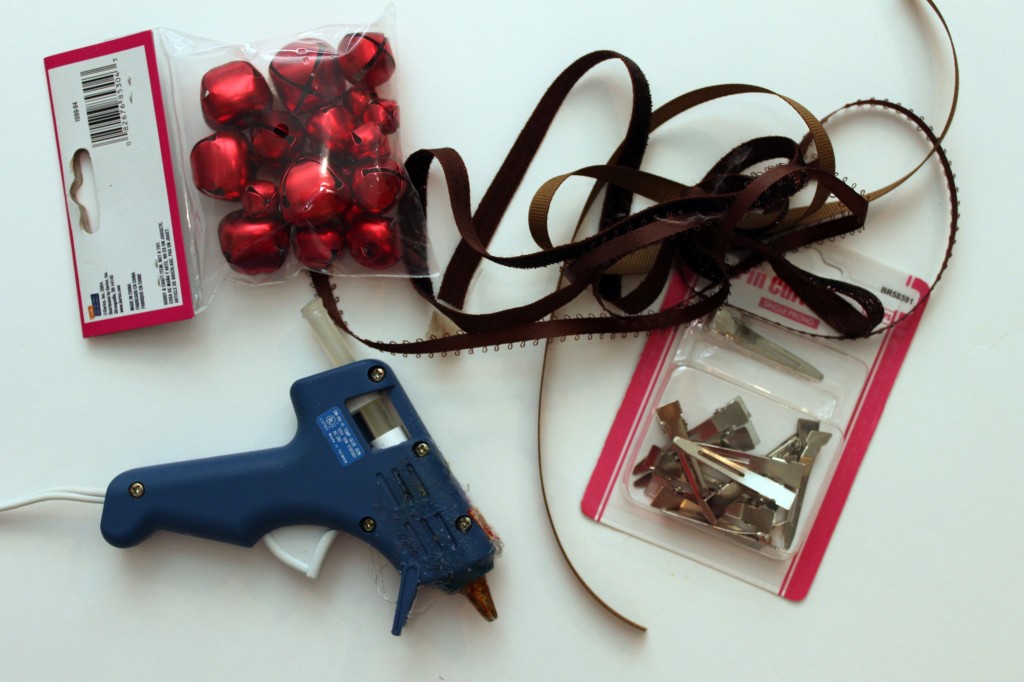 First step is to cover your clip by dabbing a small amount of hot glue to the inside bottom of the clip & adhering the ribbon. Work your way around the outside of the clip, securing the ribbon with small dabs of hot glue as you go. To create the bow simply loop a separate piece of ribbon in on itself & secure with a dab of hot glue. Glue bow to your covered hair clip.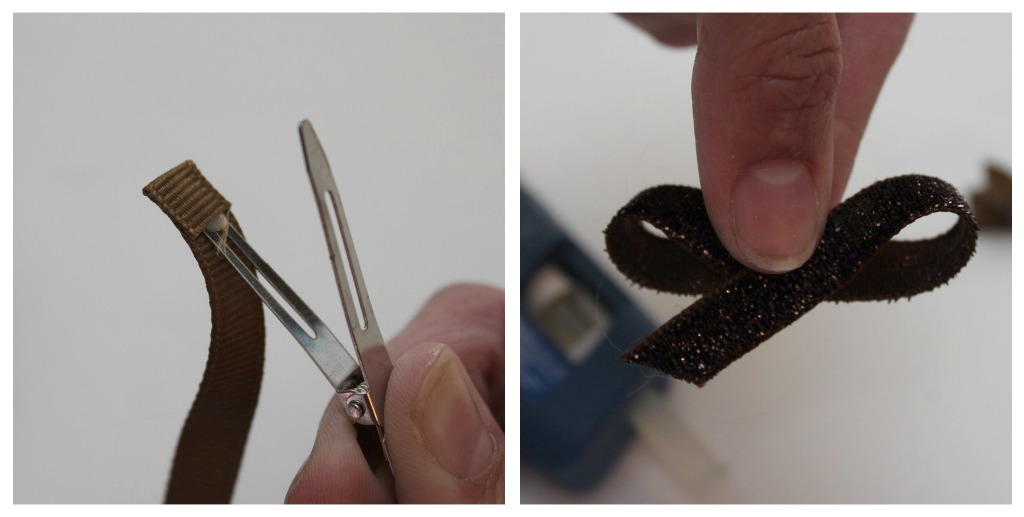 Next, string another piece of ribbon through the jingle bell & double knot. Wrap the string around the bow & hair clip & glue down to secure. Trim off excess & you're done!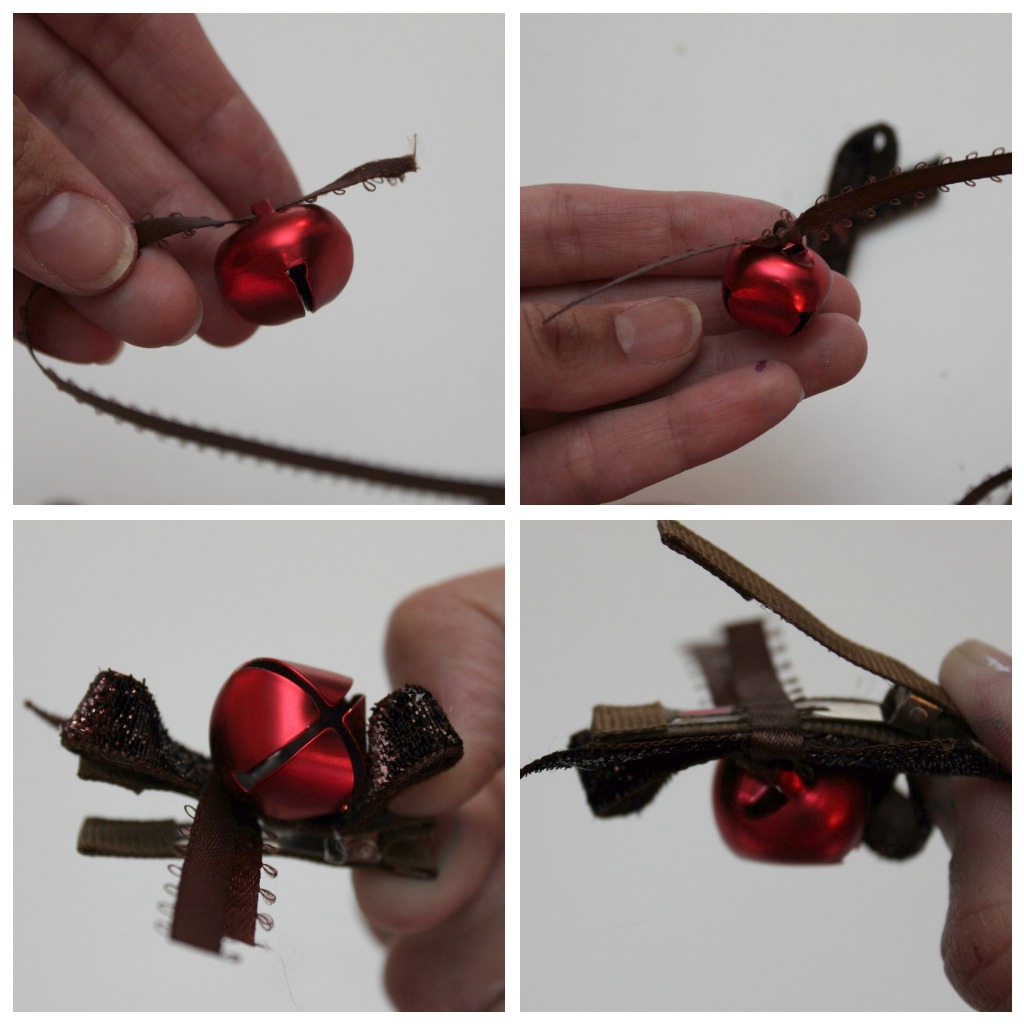 Just remember, these clips may cause crazy head shaking & also reindeer expect to be fed…often. They prefer candy canes & chocolate chip cookies.