Sorry for the lack of posts, we decided to make a last minute sprint to the beach for my birthday…this family MAJORLY needed some non-working one on one time.
I'm getting ready to walk down to the pool but I had to ask…does my hair look dumb like this? Be my honest friend.

I was inspired by this pic on my Pinterest 'Beautiful Girl' board…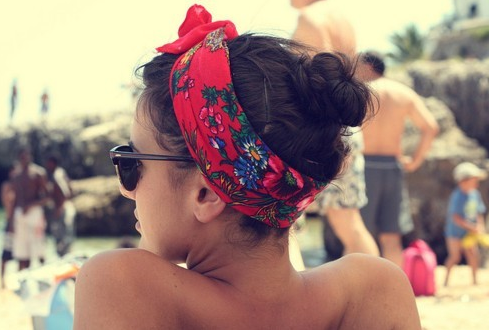 I'm going to give myself Memorial Day off since it's my bday & P will be off of work but meet me back here on Tuesday. (:
Have a great holiday weekend my friend, virtual margarita cheers to you!