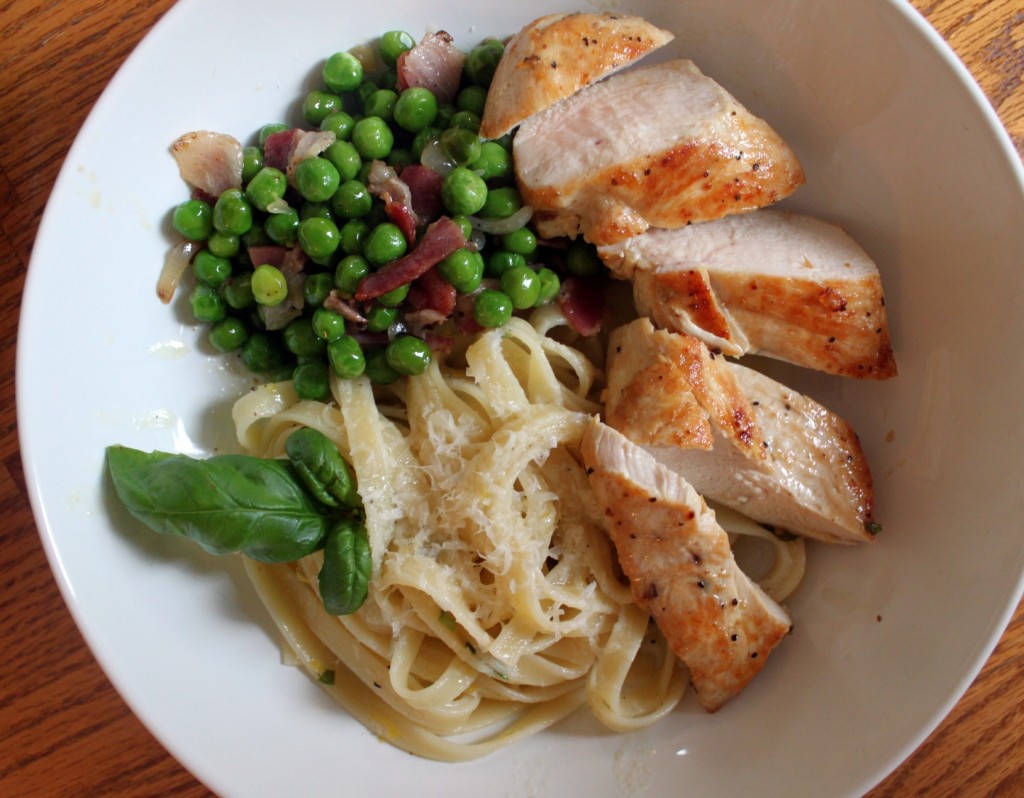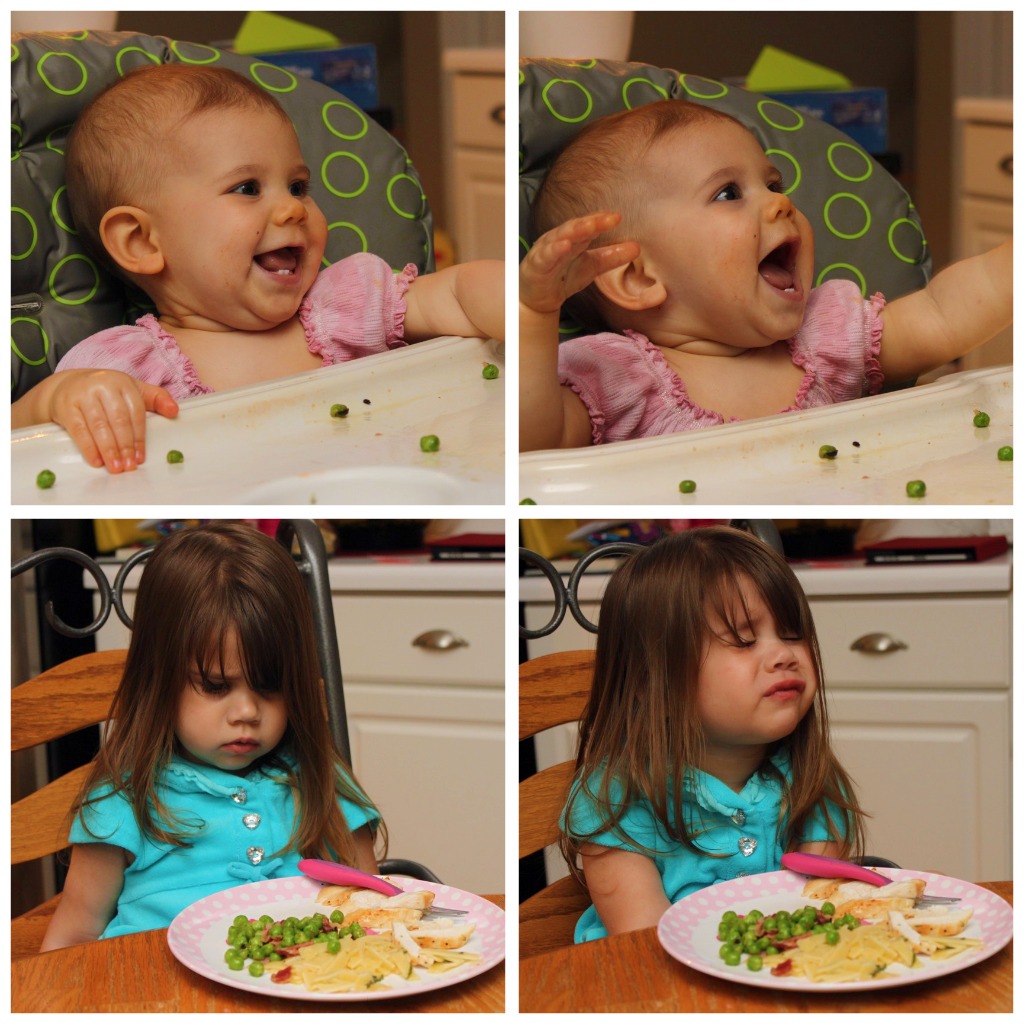 (She actually loved the dinner but freaked at me trying to take her picture. What is it with 3 yr olds being so stinkin' bossy??)
Both of these recipes are from Giada's Everyday Italian
, which, to be quite honest, is the only one of my cookbooks that I actually use. Yes, she may smile with way too much teeth & damn her, she's naturally skinny with big boobs & then there's that whole rumor of her cheating on her husband with John Mayer (that boy is like good girls kryptonite) but I just can't hate her. Her food is that good.
Lemon Spaghetti
1 pound spaghetti
2/3 cup olive oil
2/3 cup grated Parmesan
1/2 cup fresh lemon juice (about 3 lemons)
Salt and freshly ground black pepper
1 tablespoon lemon zest
1/3 cup chopped fresh basil leaves
Cook the pasta in a large pot of boiling salted water until tender but still firm to the bite, stirring occasionally, about 8 minutes. Meanwhile, whisk the oil, Parmesan, and lemon juice in a large bowl to blend.
Drain the pasta, reserving 1 cup of the cooking liquid. Toss the pasta with the lemon sauce, and the reserved cooking liquid, adding 1/4 cup at a time as needed to moisten. Season with salt and pepper. Garnish with lemon zest and chopped basil.
Peas & Prosciutto
2 tablespoons olive oil
3 shallots, chopped
2 garlic cloves, minced
Salt and freshly ground black pepper
1 (1-pound) bag frozen peas, thawed
4 ounces (1/8-inch-thick slices) prosciutto, diced
1/4 cup chopped fresh Italian parsley leaves
Directions: Heat oil in a large skillet over med-low heat. Add shallots, garlic, salt, and pepper, and saute until tender, about 1 minute. Add the peas and saute until heated through, about 5 minutes. Stir in prosciutto and cook for 1 to 2 minutes. Add the parsley and remove from the heat. Season, to taste, with salt and pepper, and serve.