Do you ever get your kid an awesome clothing item only to have them drop a big ol' stain on it the first time they wear it?
That happened with this Garnet Hill ruched tank that I splurged on for Sophie Monster because it just looked too perfect with this ocean maxi. (of course the tank is on sale now…OF COURSE) ((Oh, & I highly recommend that maxi, just order a size up, it's the cutest thing ever on!)) Point is, it's part of an outfit so when she stained it at Nana's house with some sort of crazy craft plaster she was doing who knows what with I was quite bummed. But then I thought…."Hmm, it's just a quarter size stain right in the middle, maybe I should just cover it up? An iron on? No, it'd be awkward positioning…fabric paint? Yes! I'll paint over it!"
I could have painted just one large item right smack in the middle of the tank but instead I wanted to do an allover print, something repeating that would be roughly the same size as the stain. Leopard? Maybe…but then I saw Soph's Hello Kitty bathingsuit sitting on the floor (because why would it be in the bathingsuit drawer?? That would be just silly) & I knew I had to do little Hello Kitty heads all over.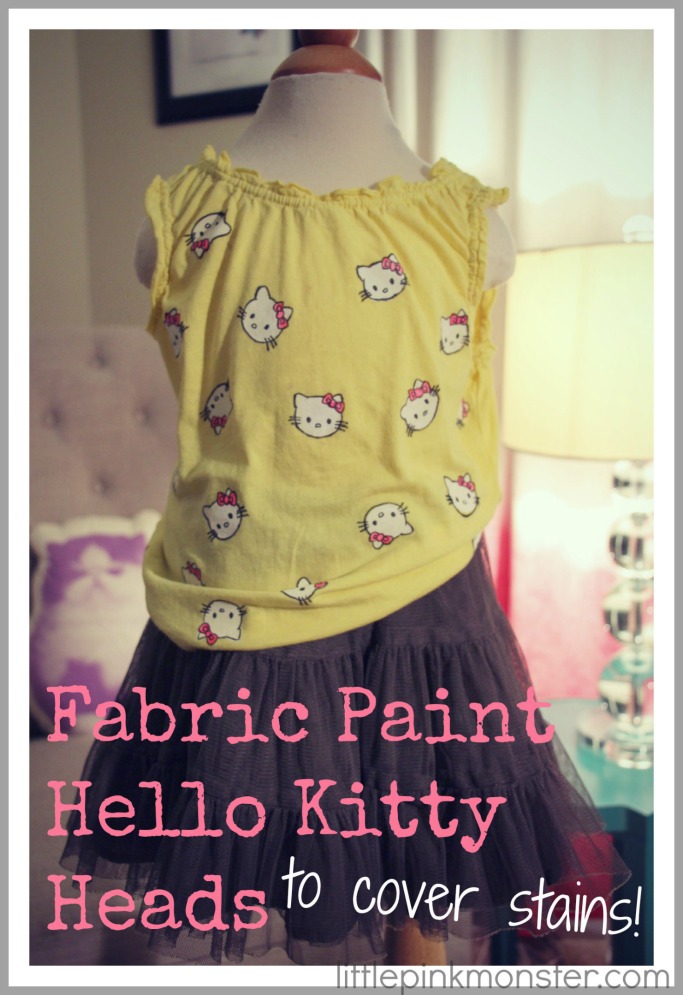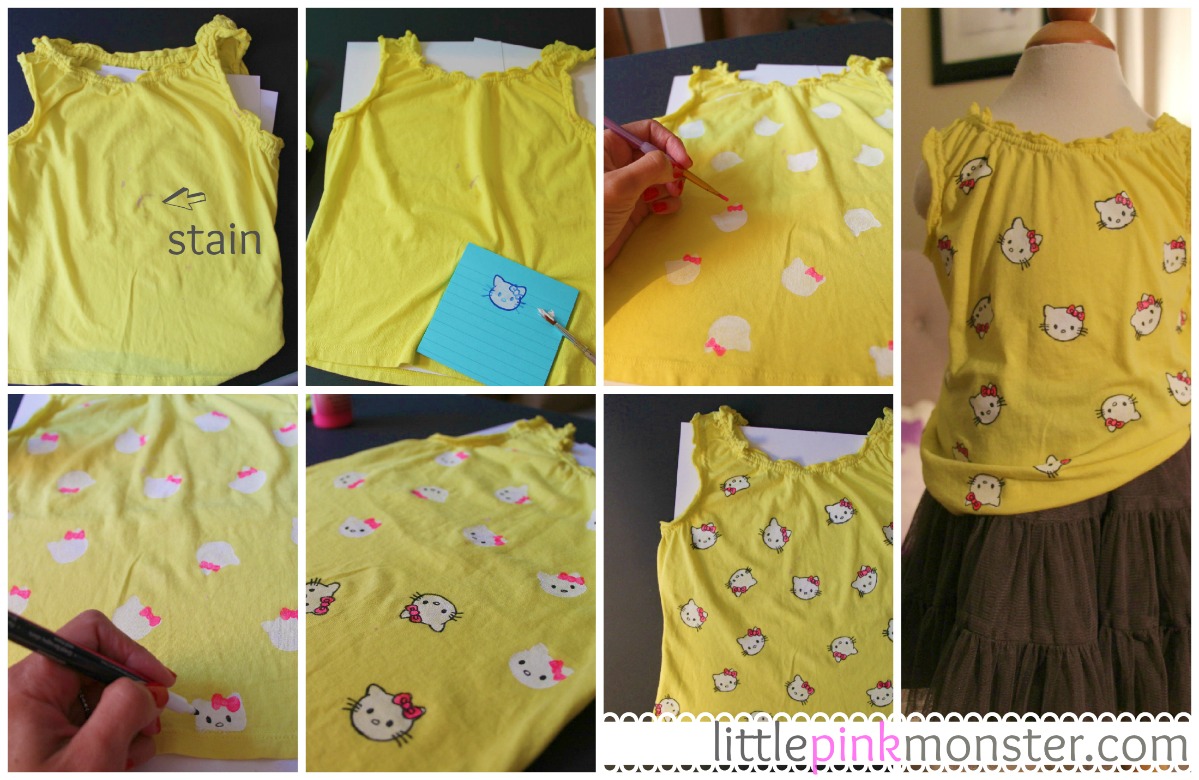 This is actually a lot simpler than it looks, & if Hello Kitty intimidates you (I really want to make a joke here that would go something like, "If Hello Kitty intimidates than you need to think about male organ replacement surgery" but I feel like that would be insensitive so…) feel free to substitute a simpler shape like stars or heck, even polka dots would be super cute. A stamp would also make this a breeze to do.
I started off by breaking down Hello Kitty, she's basically a white oblong that's a bit rounder on the bottom. Paint that with white fabric paint & next add two rounded white triangles for ears & you've got her head. Next I used a smaller paintbrush to add her pink bow over her right ear area. It covers most of her ear except for the tip. For the black outlining I switched to a fabric marker
& drew two wide set circles for eyes & then an open oblong for her nose. What really gives her that Japanese cartoon look is the extra wide set eyes that are mostly round. I noticed this when I was making Soph's 'Ni Hao Kai Lan' inspired Sunshine Rattle, I really love how expressive that look makes things. I finished off the cat by outlining her bow & then her face & adding three short, ever so slightly curved whiskers to each side. As always with fabric paint let it dry between layers & make it permanent by heat sealing it with a low iron.
Hopefully this tutorial will get your wheels turning next time your kid hopelessly stains a favorite item! And perhaps save their little ears from hearing a few choice words.
Oh, and in case you're wondering why I chose to model the tank on a dress form instead of Sophie Monster…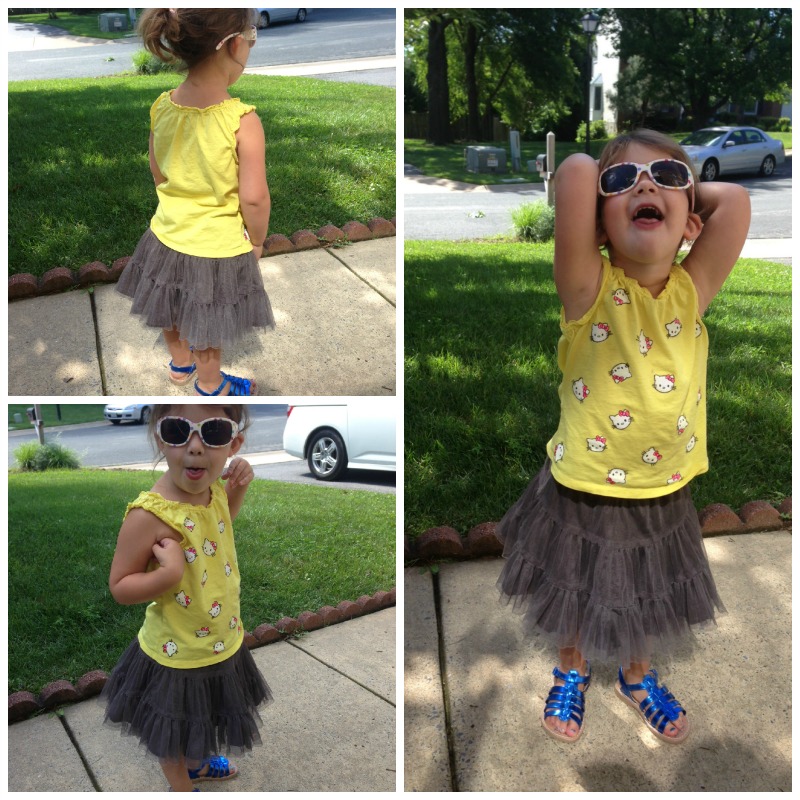 It's a good thing she's cute.