P brought me home a shirt from his radio show that I was so excited to wear except for one small detail…
It was so big it could show up on doppler radar.
I had a choice, stick it in the overstuffed 'maybe I could wear it as a nightgown' drawer OR makeover!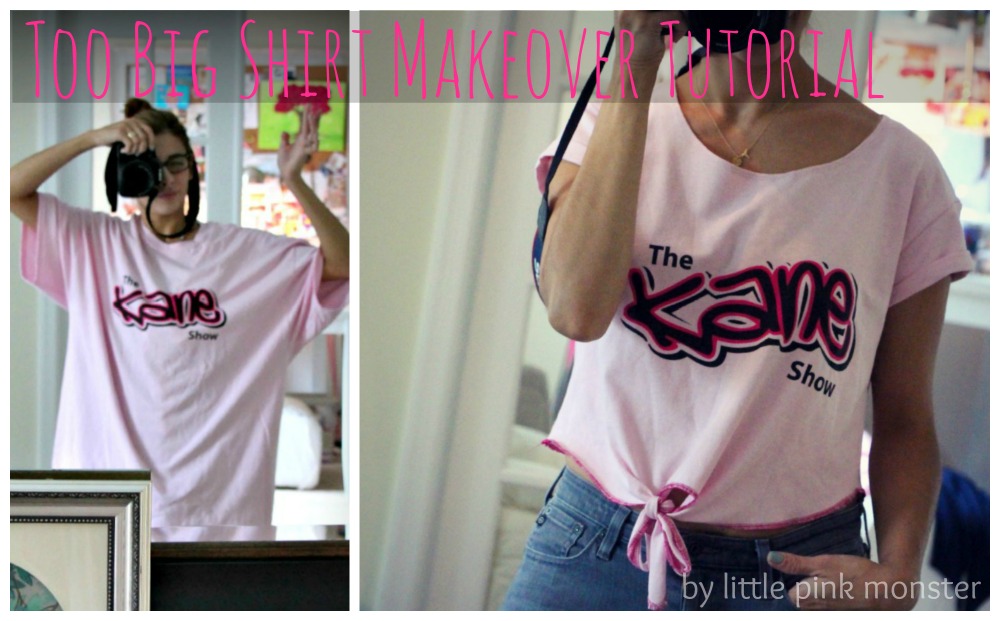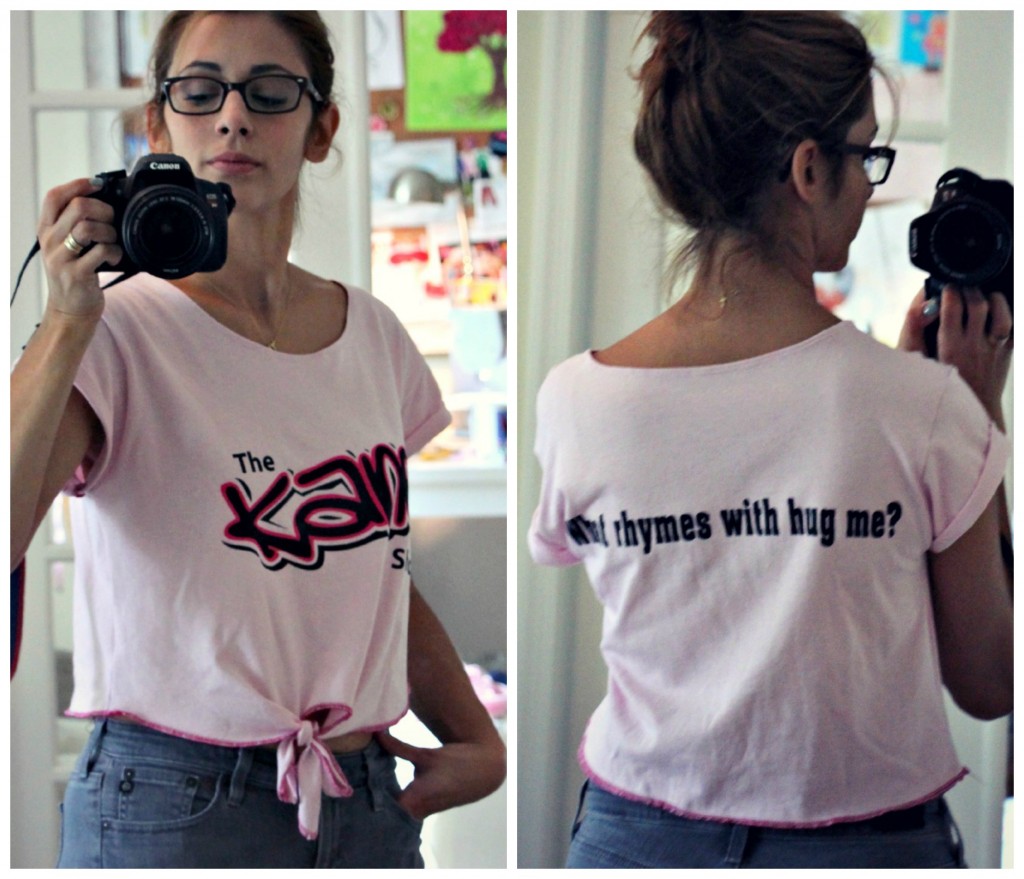 (I know, a bit crass, but seriously, have you met my husband? This is tame.)
Here's how I did it:
I took a shirt that I already loved the fit of (tie up retro tee from Juicy) & used it as a pattern. Since this shirt was GINORMOUS I had to take the sides in too but I think most shirts you could probably get away with just changing the neckline, sleeves & maybe the bottom.
I cut out the same shape as the main part of the tee, the sleeves & also removed the neckline.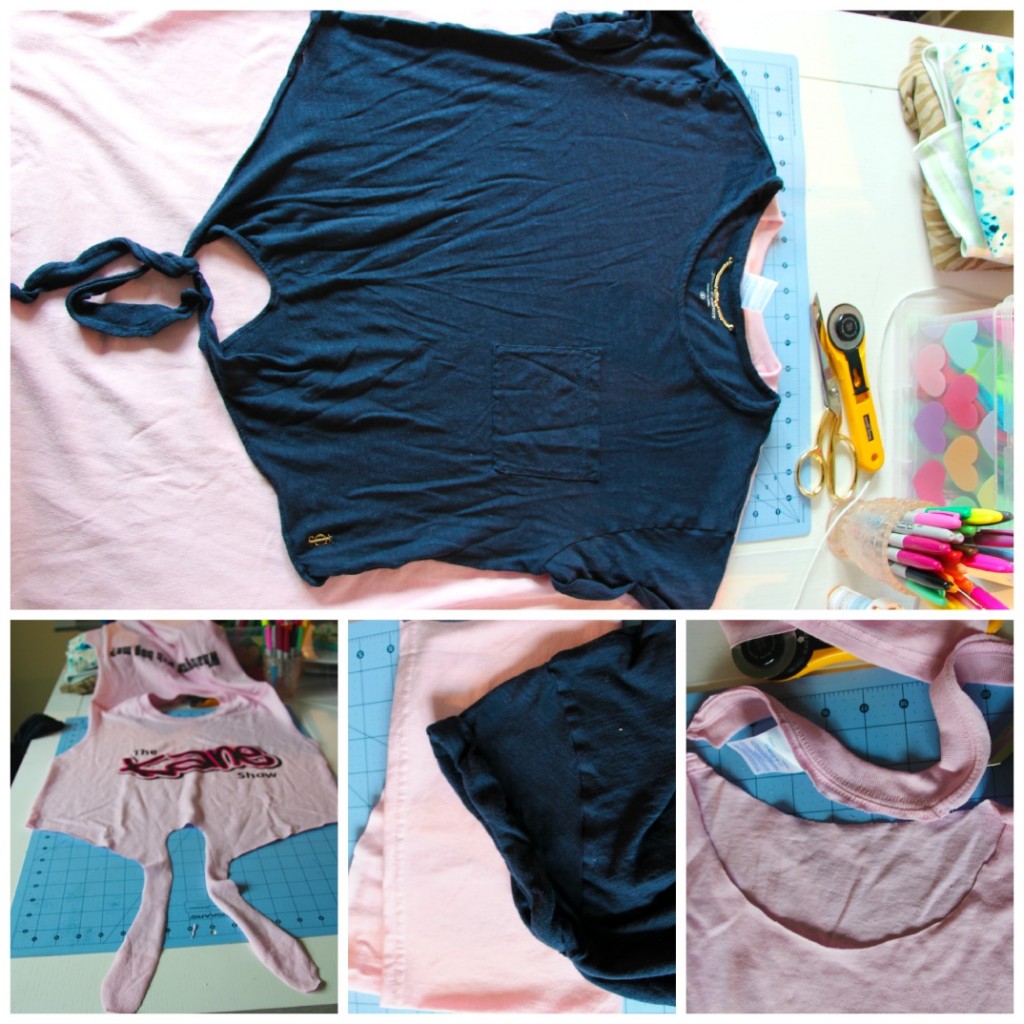 (because of the ties in the front of this tee the front piece had a different shape than the back, most will be the same however)
After I cut out the pink tee so it roughly matched the pieces of the blue one it was time to put it all back together.
First I opened up the front & back of the tee & pinned the sleeves in place, after attaching those I sewed the side seams shut. Even though knit doesn't fray & you could leave the edges raw I went ahead & ran them all through my serger with dark pink thread.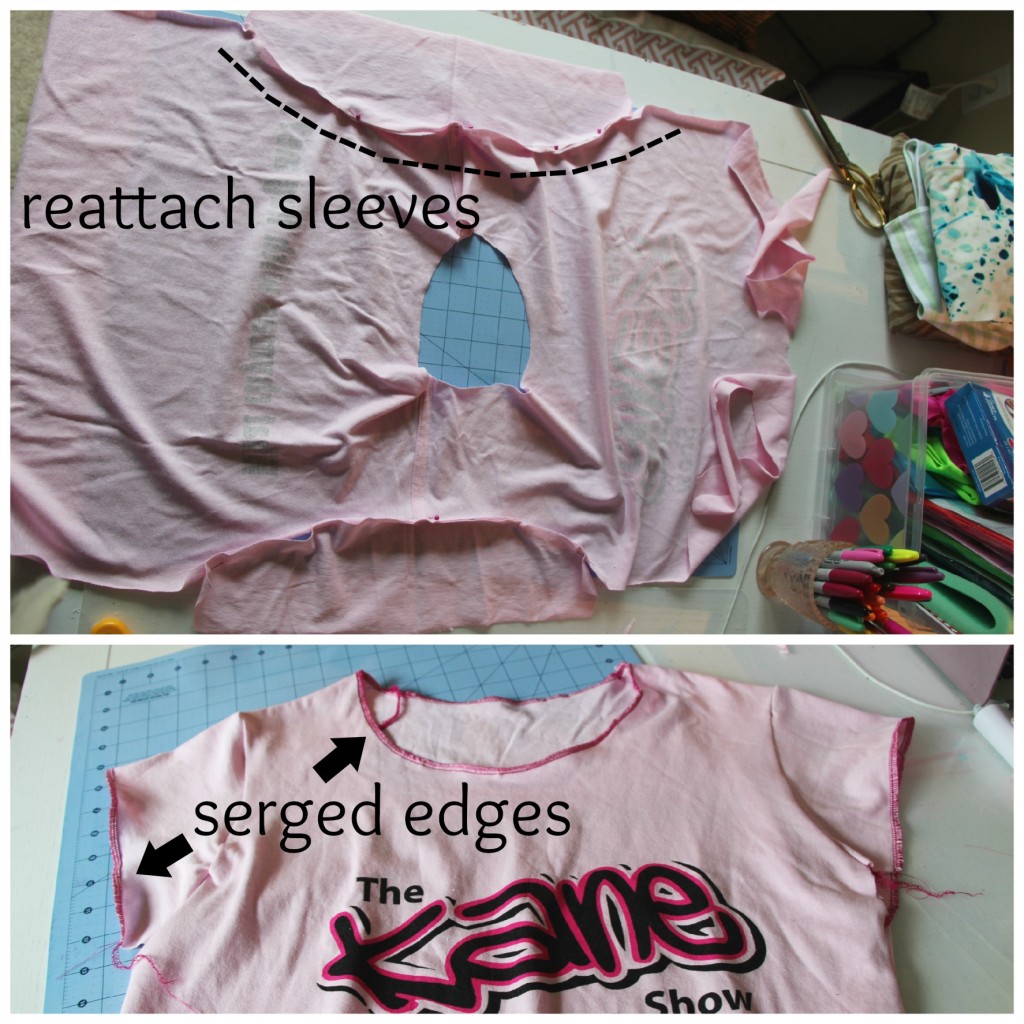 For the neckline I also then folded the serged edge over & stitched it down. Basically, I thinly hemmed it. Finally I folded the sleeves up twice just like in the Juicy tee & lightly tacked them in place.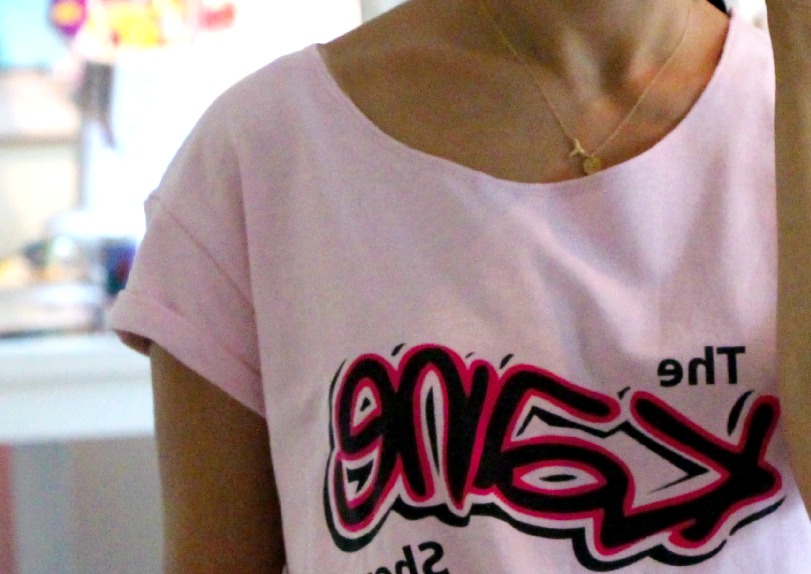 The whole process took less than an hour & now I can actually wear the shirt in public without looking like I had been zapped with a shrink ray gun. Speaking of, have you seen Despicable Me 2 yet? The girls & I just did & now we're minion OBSESSED in our house, they want to be the little yellow cuties for Halloween, I can't wait! Although I could do without watching this youtube video for 16th time today…ok, that was a lie, it still cracks me up.