Sorry for disappearing on you like that.
I never know what to do when we go on vacation because while I'm totally down with telling YOU I so don't want Joe Creeper over there to know we're not home. So I wrote a few posts ahead of time & then just prayed no one would be too worried that I had jumped off a bridge.
For the last week & a half 'Mini Minaj' & our family decided to go to the beach, beach…let's all get away.
This one below is my favorite memory of the entire trip…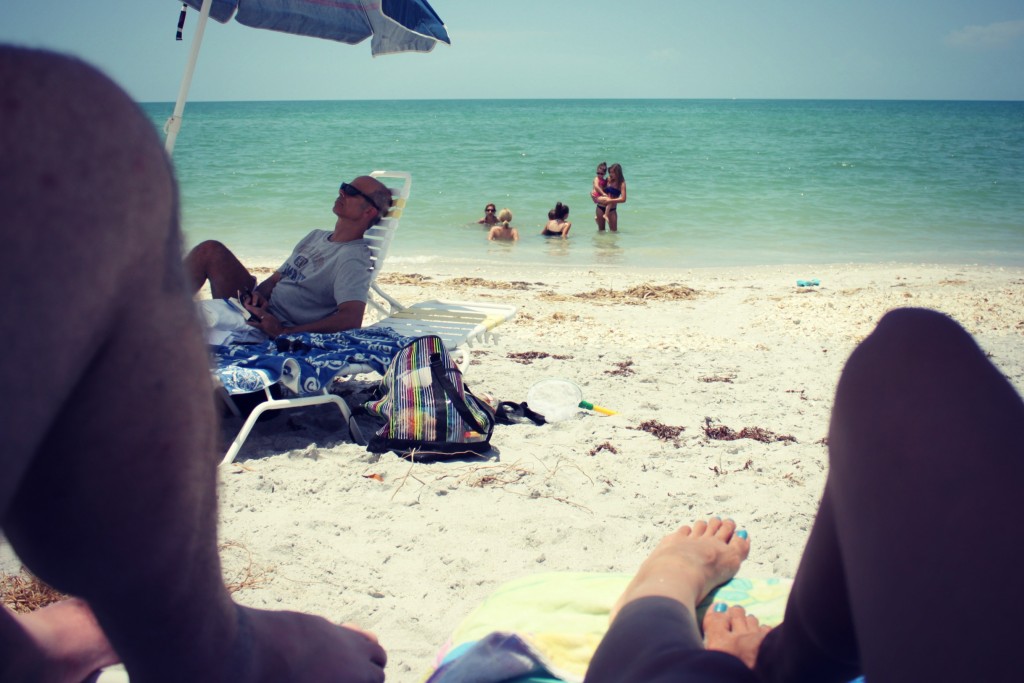 P & I were laying in lounge chairs, feet toasty in the sun & a wonderful breeze from the ocean keeping us cool while we watched our little family having the "best vacation ever" with our big family. My mom, dad (in the chair taking a grandpa nap), stepmom, stepdad, three beautiful sisters & 1 amazing brother all together in one heavenly place. I've dreamed of moments like these my whole life & while part of me is sad that it's come & gone another part is so happy that we've given my girls some wonderful childhood summer memories. I want to soak it up & relish it forever…