I was listening to my itunes the other day & Ciara's "Get Up" came on, the line "Spicy just like hot sauce careful you might burn it up" made me immediately think of a certain someone.
Don't be fooled by the big doe eyes…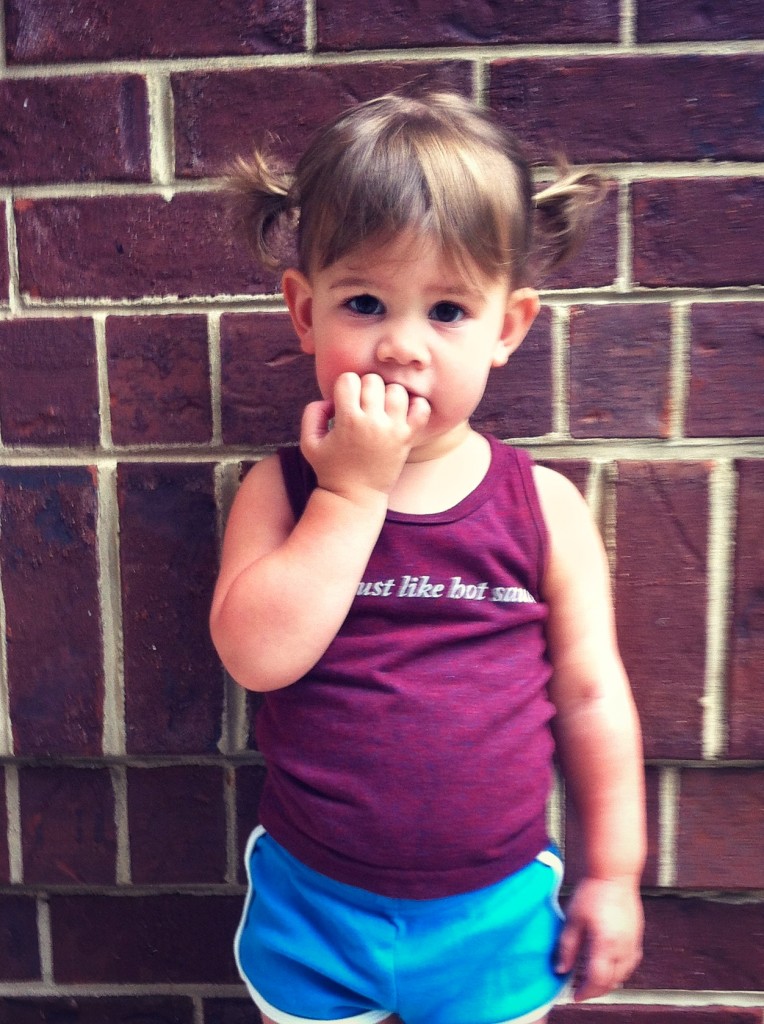 The kid is CRAY!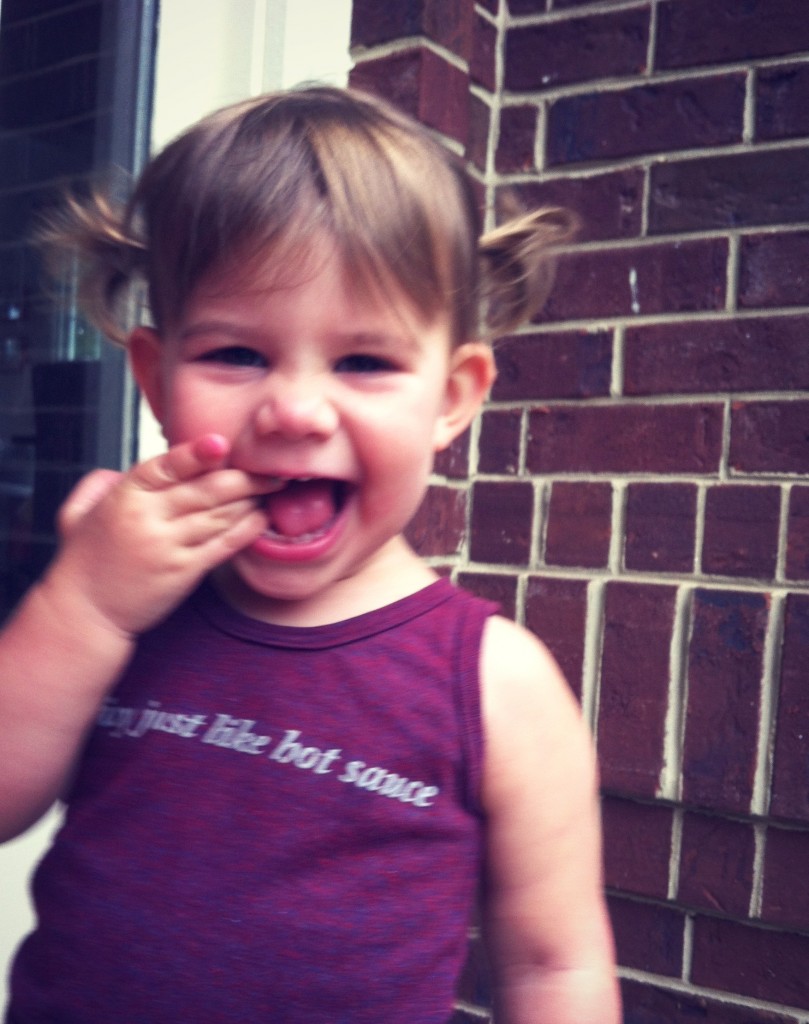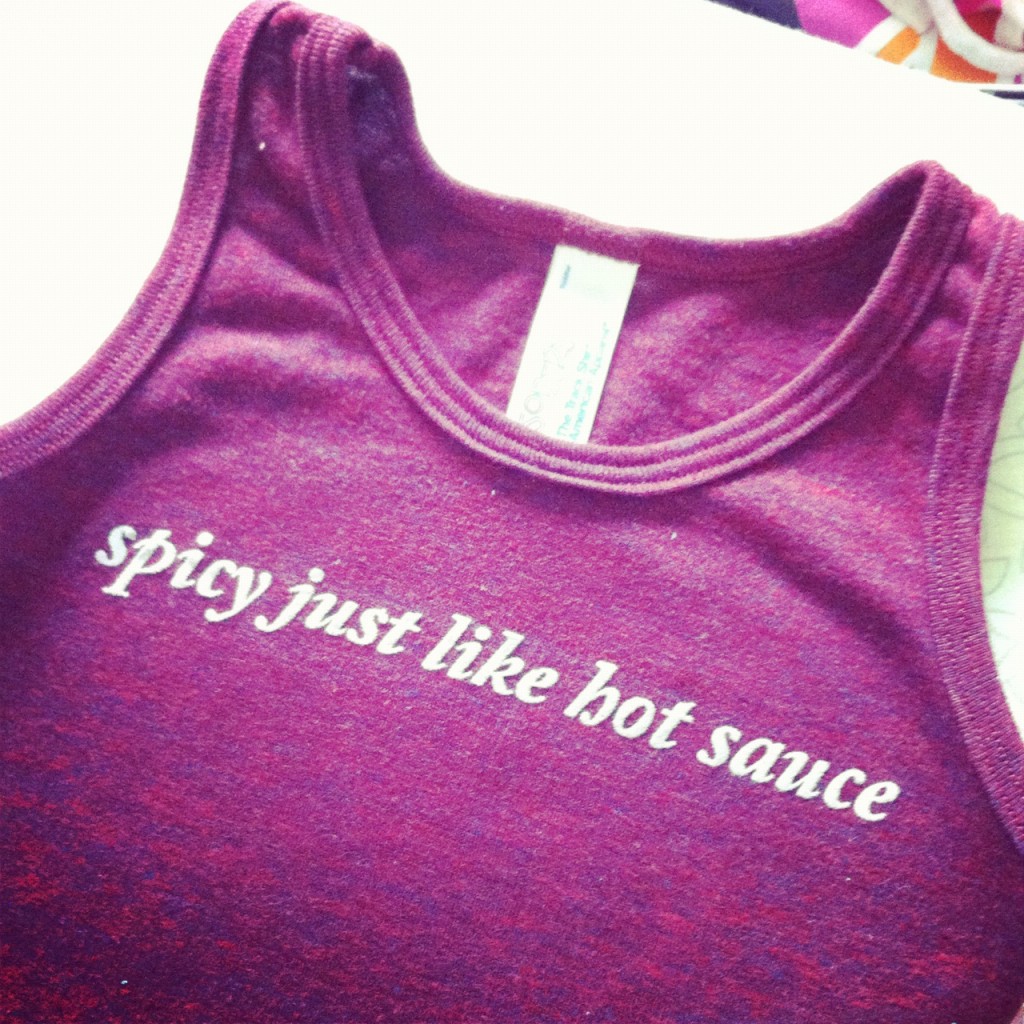 Until I just now looked up the lyrics I seriously thought the line was "Spicy just like hot sauce, careful you might burn it off", which seemed to possibly indicate the person implied had a STD which would be slightly inappropriate for a 1 yr old, hence why I just put the first line. Oh well, it wouldn't have all fit anyway. (PS-little tank & bootie shorts from American Apparel)
I used my Silhouette Cameo
& grey flocked heat transfer vinyl to make the iron-on.
Ever since I made the Little Man Onesies I've been thinking of opening up an Etsy shop so I could get you guys that don't have a Silhouette the iron-ons. (freezer paper can be a pain, I know) Would anyone else have a 'Spicy Baby' that could use this?