I've actually been working on a post, not on my computer, moreso in mind, about what's been going on in my life.
Those heartfelt gut searching posts usually go a little like this…'bad' things happen, I get sad/frustrated/snarky with others & then after those emotions run their coarse I start to think about the 'whys' & that's when the post begins. After that it slows roasts like a big fat rotisserie chicken in my brain until it turns into something that's hopefully amazing, & I want to share it here. My chicken is 90% done at this point & I gotta say, I think you're gonna really like it, but it's still slightly raw in the middle & since I don't want you to get salmonella we're gonna craft in the meantime. And because God is so smiling on me, we're gonna do it on TV today!!
So for you DC locals it's channel 8, 11am, 'Let's Talk Live', or you can watch it live streaming here!
We'll be making some fabulous gold cuffs out of leftover lace, a fringed spring scarf that's an exact knockoff of the store ones & I'll show you how to change some cheap prom jewelry into trendy statement pieces!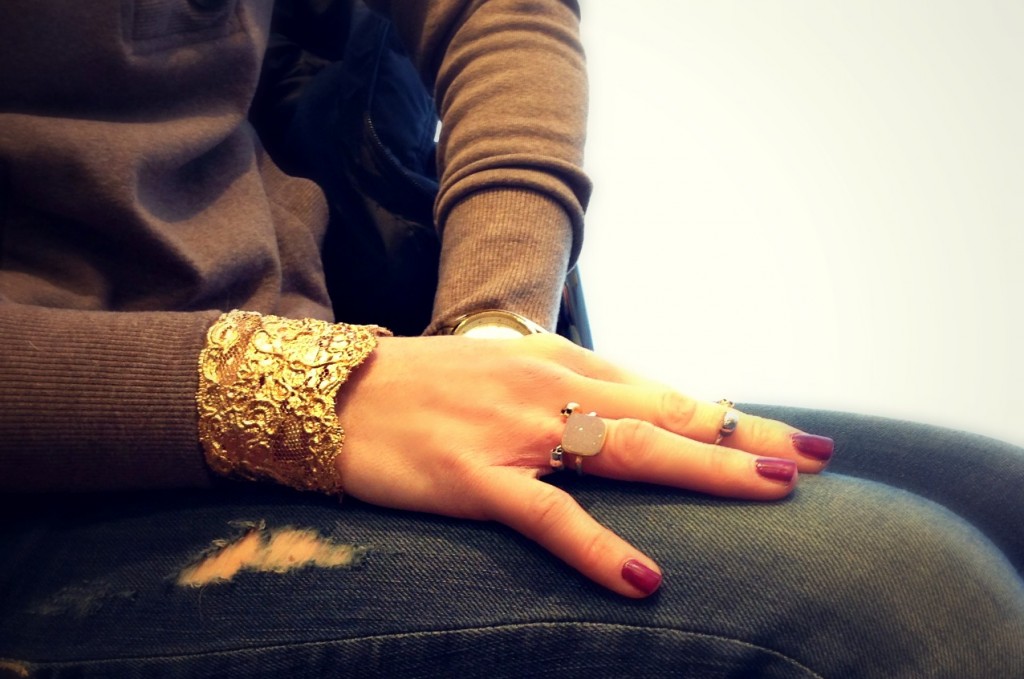 After the segment you can find the full tutorials here on the blog later today.
Love you guys, cross your fingers for me today, it's gonna be a tough one to pull off!!!