Awhile ago I read this post on Lil Blue Boo where Ashley gave a guide on how to get your pre-schooler to create some fabulous art. Not only were her tips great but she really inspired me to not be intimidated by the possible/probable mess of paint & just let Sam go for it! As long as you're using washables then what's the big deal? They'll have fun, you'll have a keepsake & you'll be inspiring their inner budding artist. Win, win.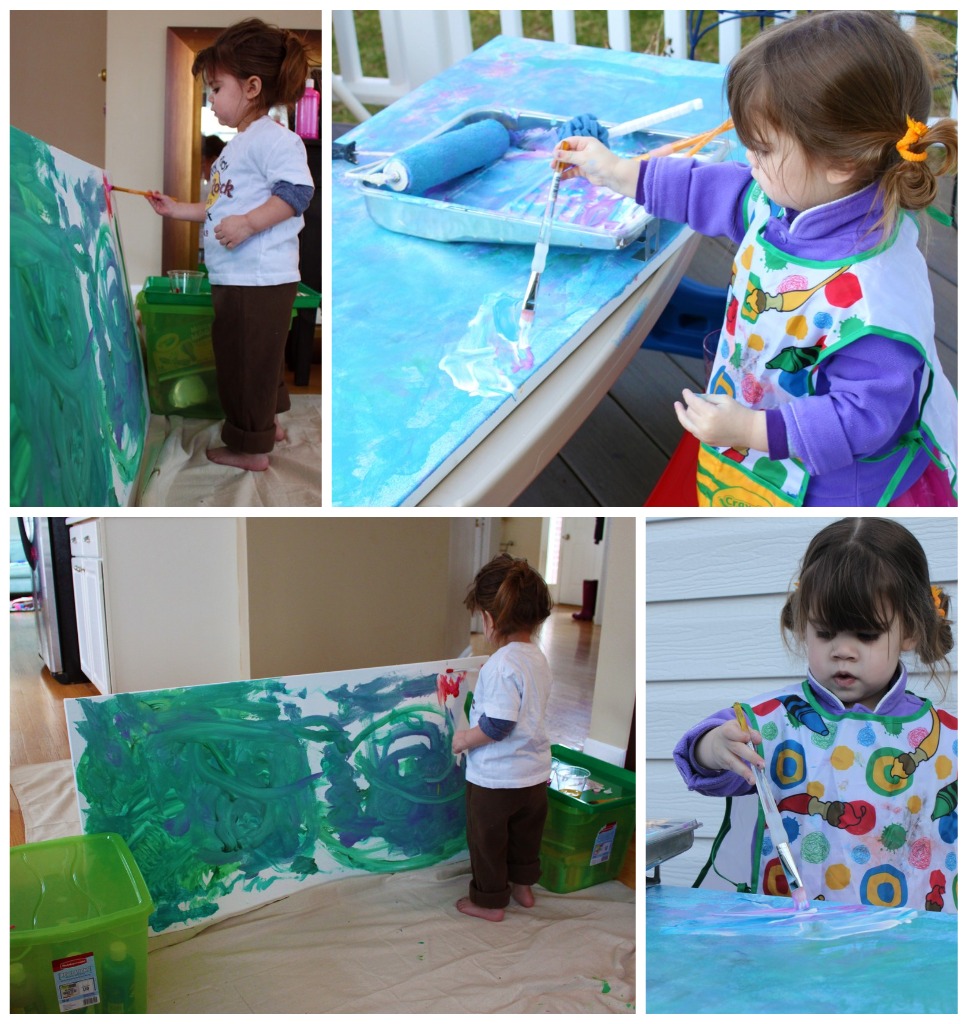 I picked up this huge canvas at Michael's. (every week or so they put their canvases on sale, you can also sign up for their online coupons & they'll send you 40% off coupons all the time.) We went through about 3 or 4 painting "sessions" over the last 6 mths where I'd set Sam up with 2-3 colors that were all in the same color family, that way when she mixed them (which is inevitable) they didn't turn to brown. First time we did blue, purple & pink. Then the next session we did warm tones, yellow, orange & red. Every time I'd also give her different tools to use as brushes so we had a lot of texture. One week a roller, another time a sponge, sometimes big brushes & sometimes little. The key is to mix it up, give them LOTS of paint & also keep turning the canvas so they not only cover the entire surface but it also helps to keep them interested. This doesn't have to take you months like it did us, Sam just wasn't always 'feeling inspired' to paint.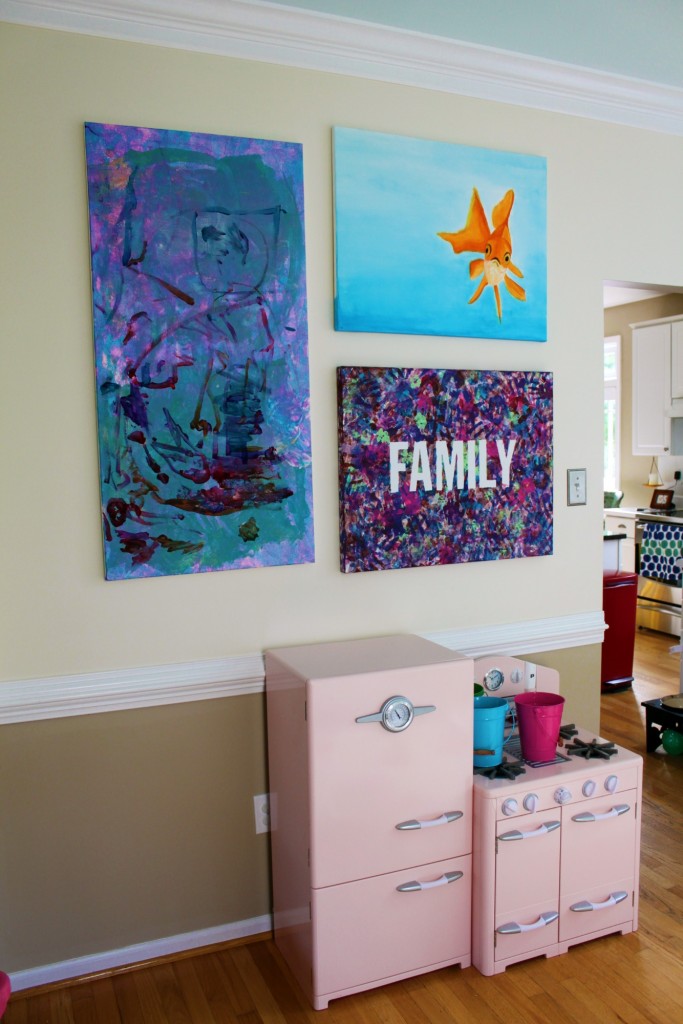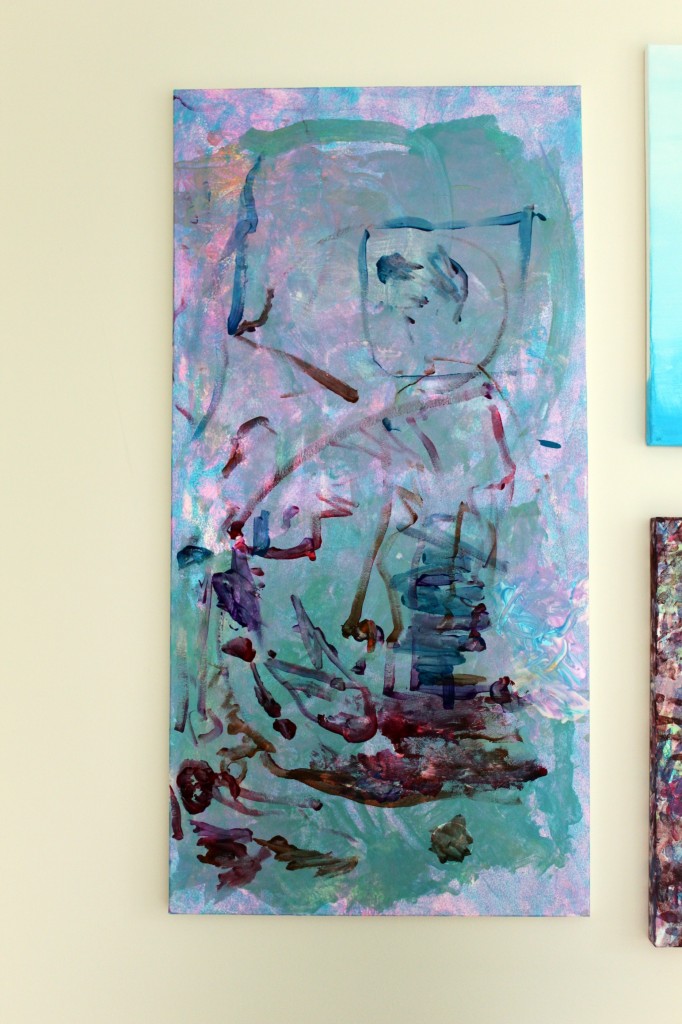 I don't know about you but I think I see a person. He has a pensive look on his face as if he's seeing his future with a newfound clarity that has rendered his expressive arms motionless. Either that or it's a cow.