As of Wednesday afternoon, the day before Halloween mind you, this is what the girl's minion costumes consisted of…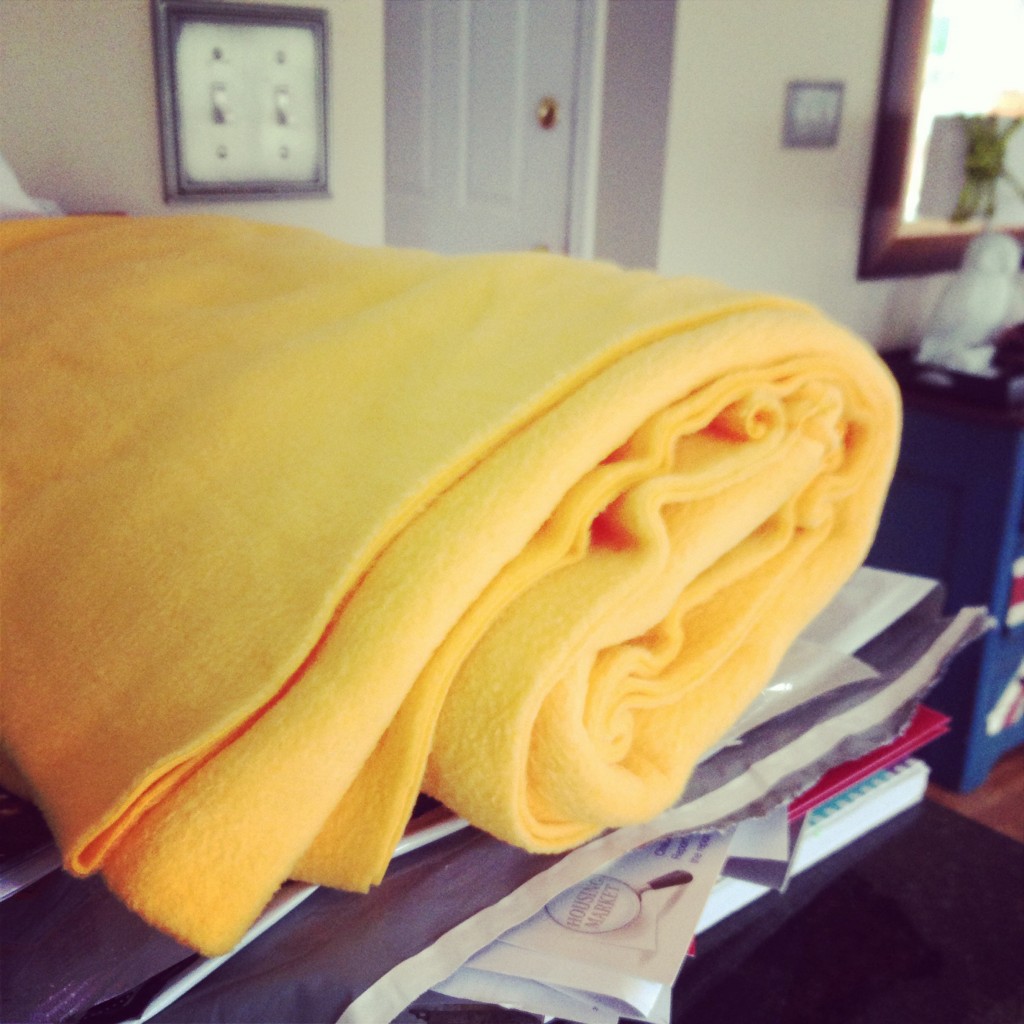 YIKES!
I'm a terrible procrastinator but luckily work well under pressure. From 4pm-8pm I cranked out those costumes, by the end I probably was on the verge of 'mean mommy', I know there was at least one "If you don't leave mommy alone there will be NO trick or treating tomorrow!" thrown around. But by some crafting miracle my little minions were ready to test out their costumes before bedtime…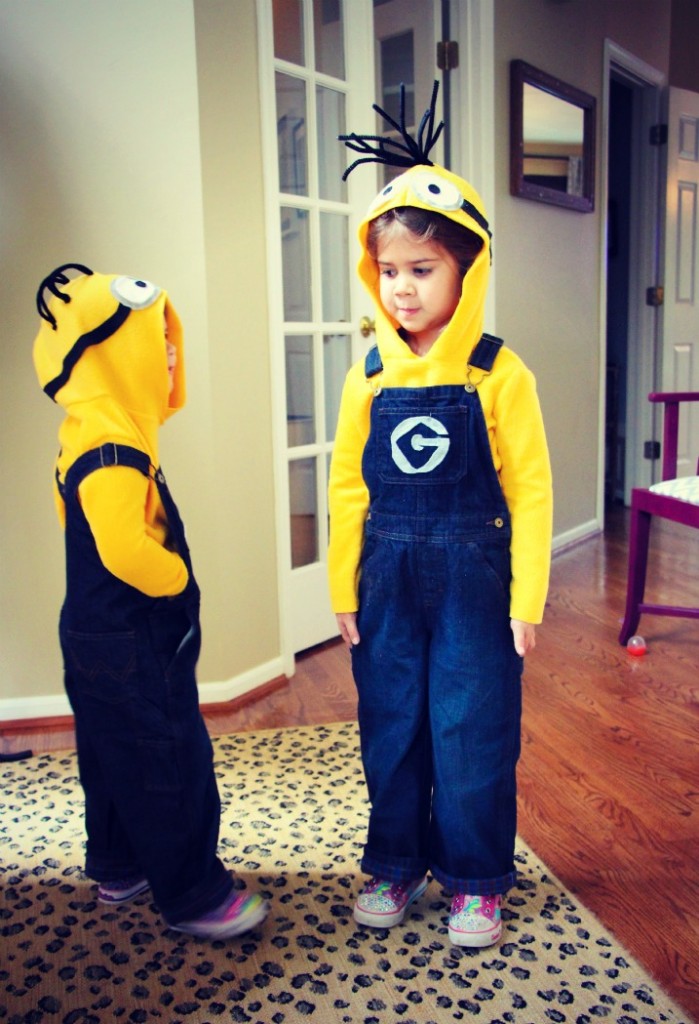 I'm so happy I had at least one more year of them being willing to wear coordinating costumes! I wasn't sure they could get much cuter than they were last year as Lady & the Tramp's Siamese Cats but I dunno…it's a close call!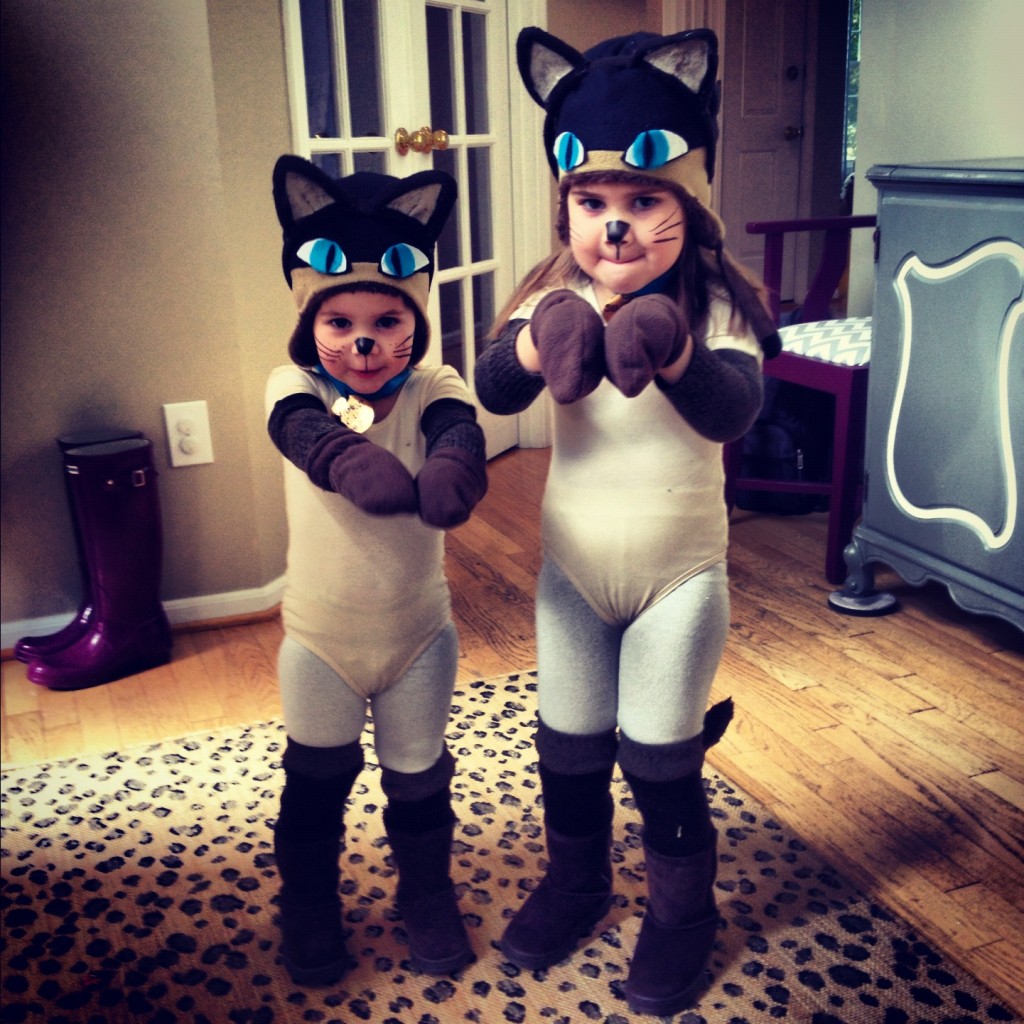 The costumes really weren't too terribly complicated. It make look impressive that I made two yellow hoodies in one night but honestly, this kid's hoodie pattern whips up super quickly, I absolutely love it. Also, since these were just going to be one time wears I didn't finish any edges & really just threw them together. Lol, can you see how Soph's face opening is a wee bit small? Much like last year's cat hats the eyes really are what make the costume. Each minion consisted of 3 sets of circles that are cut from felt & then glued on. First the white, then the grey goggle outline & finally the pupils. I love how placing the pupils just a smidge differently from one another gives each minion a completely different expression. The final touches include a black goggle band made of felt & the Gru logo on the overalls which was cut from grey felt. All were hot glued on, like I said, this isn't Project Runway, just throw that baby together! The actual overalls are toddler Wranglers from Walmart. Oh! And the hair, how could I forget the crazy minon lochs?? They're made from black pipe cleaners that are tacked down by hand.
Soph wanted to be crazy little minion Dave: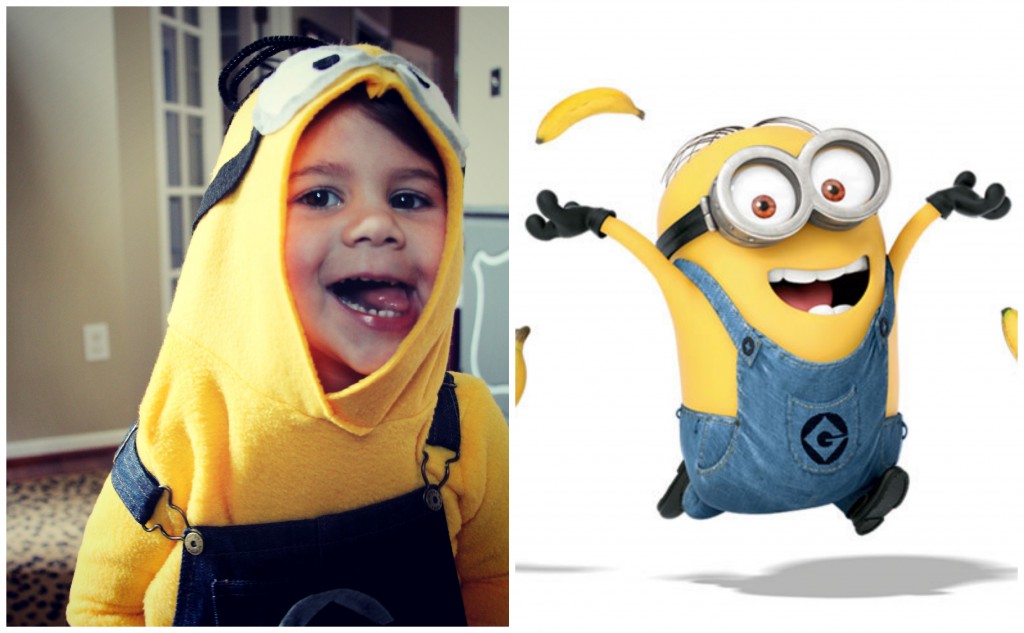 While Sam was channeling the bossy one, minion Kevin: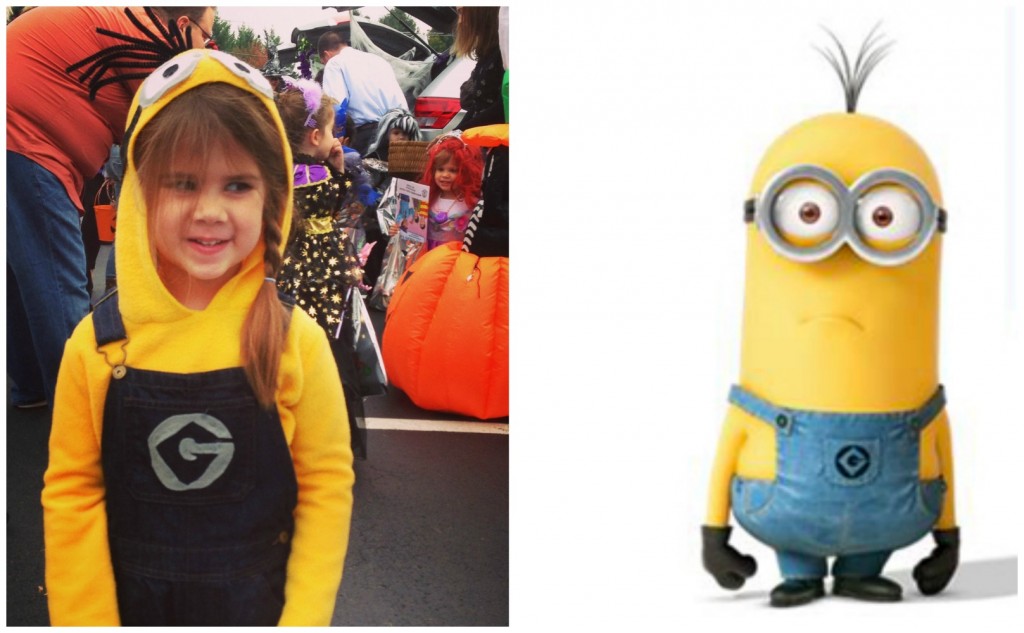 Hmm, what do they say? Artistry often reflects your own reality? (Minion images via free wallpaper here)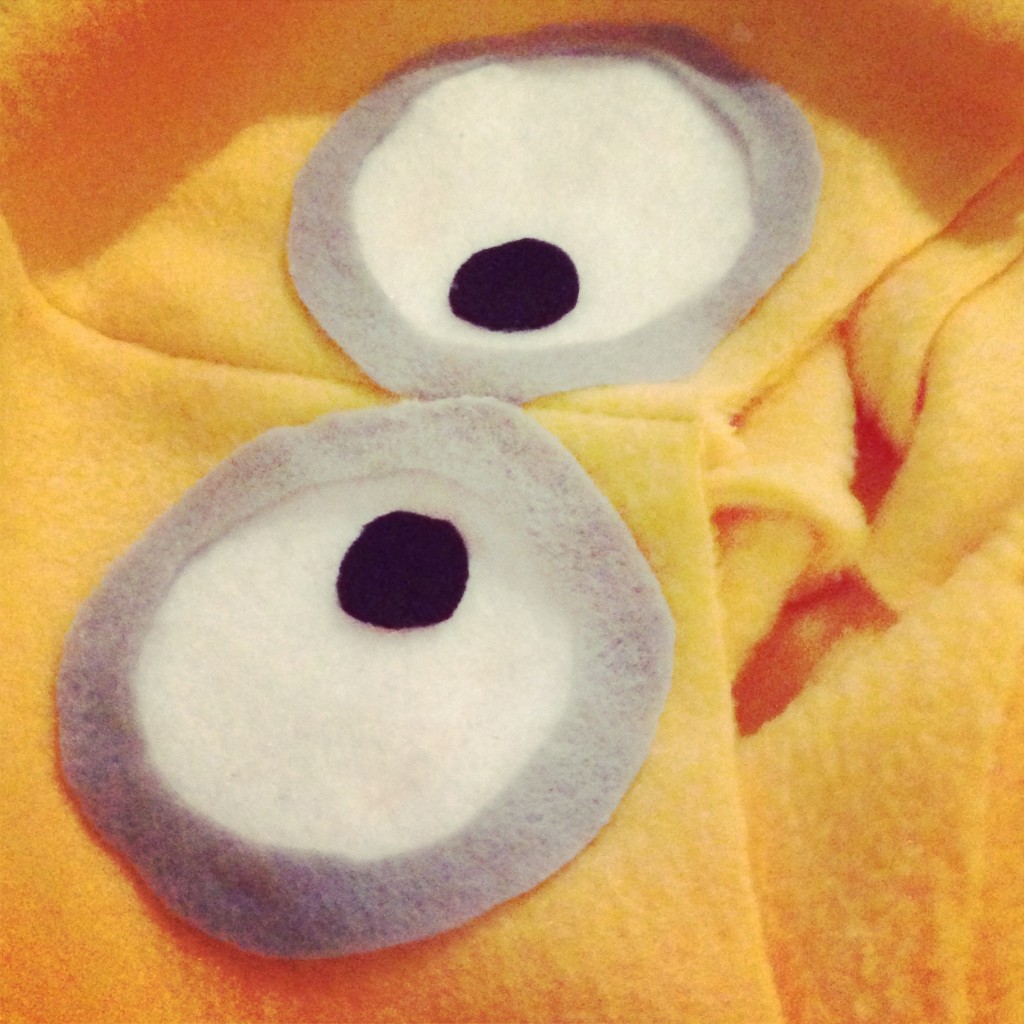 On Halloween night before trick or treating the girls & I put my new spiralizer
to good use & attempted to make Mummy Dogs!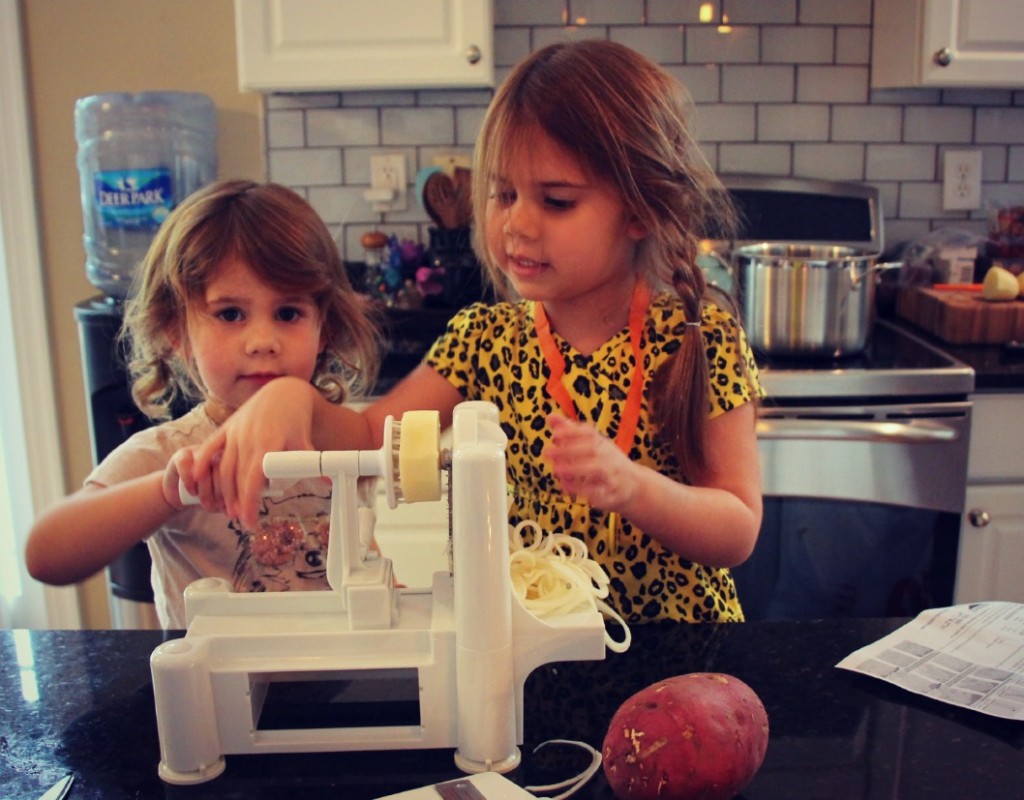 I used this recipe post from Nom Nom Paleo but I'm afraid mine turned out little soggy & the 'bandages' kept slipping off leaving the dogs, well, a bit naked compared to hers. I think it's partially to blame that I couldn't find my wired rack. I also thought I'd be super clever & use these adorable, chocolate colored candied sunflower seeds for the eyes. You'll never guess what happens when you try to stick a chocolate covered anything into a hot hot dog…yup, you got it, it melts! Unfortunately I didn't think of that first. Oh well, whatever, they still ate it!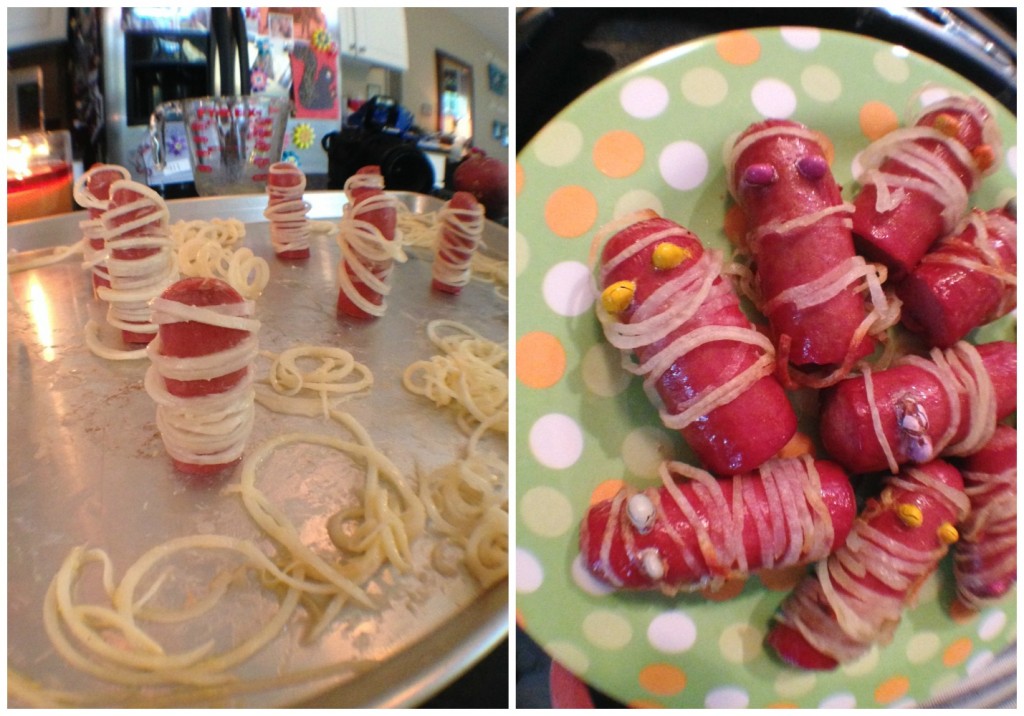 Finally I wanted to share with you what I did with all those extra spirals of sweet potato goodness…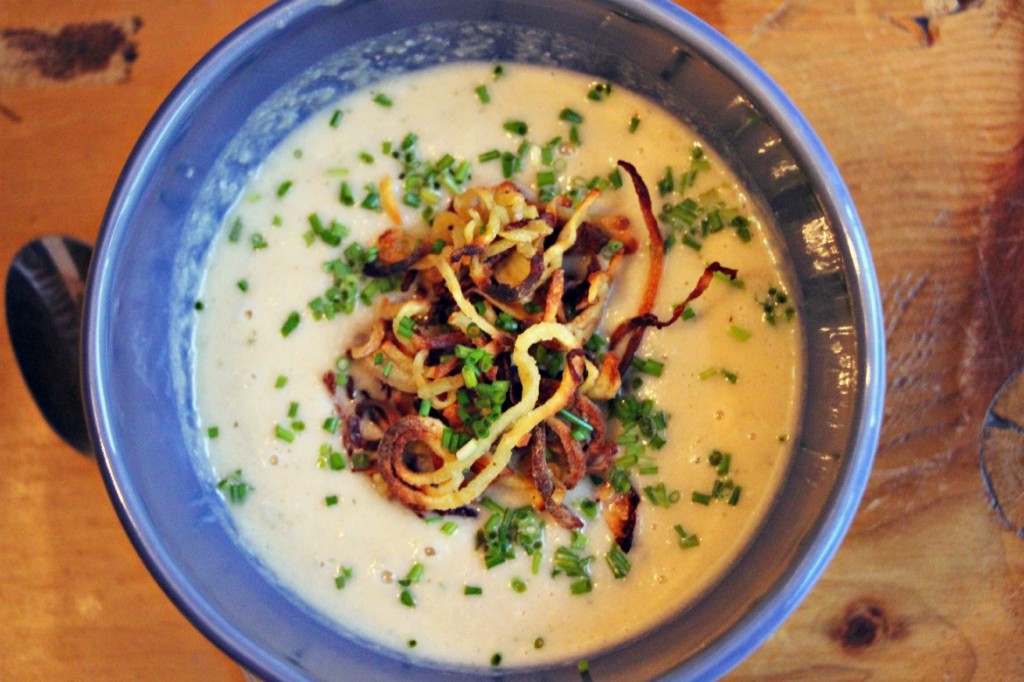 They made the perfect soup topping. Mmmmm, I wish I had more leftovers of this!
With my new diet changes I've been a cooking maniac, later in the week I'll catch you up on the recipes behind all those tasty instagram pics as well as the soup above.
Whew, that was a marathon of a post. Hopefully now that I've caught you all up we can just move along business as usual. It's Sunday night & my house is actually clean with the laundry put away. It's a very rare occasion that I actually pull that off but when I do I know I love it because it's such a great way to start the week…here's to an easy going Monday for us all!