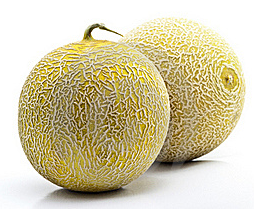 Back in the day when I'd get out of the shower I'd be completely confident with being naked in front of my husband. There was no rush to throw a robe on, no strategic hiding of any body part with the towel. I'd strut around a little, I believe I used to even blow dry my hair naked until they're was an unfortunate hot dryer incident that we shall never speak of.
That went away after the girls were born. Since I've started running however that confidence has started to return a bit. My previously droopy butt (someone please tell the physiological reason why your butt droops after being pregnant) has actually moved up a couple of degrees. I'm feeling decent about my tummy again, my jeans actually fit. What I am not feeling good about however are my breasts. They are flat as pancakes. When I bend over to pick something up & get a glimpse of my naked deflated breasts in the mirror I feel like I'm looking at a National Geographic cover.
This doesn't mean that I have bad self-confidence. This means I have decent vision.
I can see what reality is & it's that I've gone from a 34B to a 34DD…twice. That type of stretching doesn't happen without ramifications. Gravity is a bitch.
For those of you who are totally cool with the ways your body has changed since giving birth, that's awesome. I highly encourage you to spread your utter awesomeness around the world. For the rest of us who have a little of a harder time being proud of our lumps, or lack there of, than I say what's the big deal about getting a boob job? If you want one & can afford it than why not? I am completely willing to admit that I'd love to have breast augmentation. I have never felt sexier than when I was pregnant & had these full, voluminous breasts. I don't feel that way with how I look in my tops now & I want it back.
Yes, I'm a little apprehensive about going under anesthesia because it is always a risk. I'd hate for Sam & Soph to have to have to tell their friends that their mom died from a freak plastic surgery incident a la Cher in Clueless. That aside however, which I could get past, the main reason I won't do it is because I'm afraid of people judging me for it. In particular, other women judging me. I really want a doctor who can give me a natural looking boob job because not only do I not want Christina Aguilera boobies but mainly because I wouldn't want anyone to be able to tell that I've had my breasts done. If they can't tell then they won't judge me. That's what bothers me. I care what other people think. Let's be clear, I don't want to fix my boobs because I'm worried other people think they look bad, I want to fix them because I think they look bad. The problem is I care what assumptions other people are going to make about me for getting a boob job.
What do you automatically assume when you see a middle aged woman with fake breasts? She has no self-esteem? She's unintelligent? She must have nothing else going for her & has to rely on getting attention with her breasts? She must have a rich husband? She's selfish? Is she a former stripper with daddy issues? I know I've thought these things. They're not fair, but they're realistic assumptions others will make. That is the thought I keep coming back to & that my friends is what keeps me from getting a surgery that I otherwise would very much want.
It's funny because with that mentality I'm actually not doing something because I'm worried people will think that I only got it done because I cared about what other people think. Ironic, huh?
One also has to wonder where do you draw the line between caring too much about what others will think & being prudent about your image? Really, what's the difference? If I told you I had always dreamed of having a giant dragon tattoo across my face but didn't do so because I'm concerned people won't take me seriously & small children might go running away from me you'd probably think I was being mature by not indulging in my desire. Is not having my breasts done because our of concern for other's judgements being sensible or weak?
At the end of the day is it more important to me to like what I see when I look in the mirror or to not have to worry that other people are making false assumptions about me because of my plastic surgery?
Or I could just get pregnant again so they'll re-inflate & the decision can be postponed for another year or two…yep, that's wise.