It's funny, I sat down to write this post & I typed, "I bet you were probably starting to wonder if I was going to post again…" but then I thought, Hmmm, that sounds mighty familiar. And I'd be right. It is familiar. Because it's exactly how I started my last post!
I wish I had a better answer that easily & concisely explained where my head has been for the last few months, but somehow I think you already know. I've never done this before, (and certainly hope to never do it again) and I've almost felt…FROZEN.
Please don't sing, 'Let it Go."
Please. Seriously, stop.
Do you want to build a snowmannnnn??  Yup, in my head now. All. Day. Long.
I do know this, even though now is an incredibly hard time in my life it's OK that I don't have all the answers. I'm learning to take a deep breath & whewwwwww, let it all out. It's in that honest, raw & vulnerable place that I've found a Peace Which Transcends All Understanding. 
Six months ago I had a pretty good idea of what I thought my future would look like & now, for the first time in my life, I don't know. What I have learned is that doesn't mean I have to stay stuck. I'm ready to move forward anyway even if it's vastly different than what I envisioned. No more frozen. No more letting the actions of others dictate my life & keep me from truly enjoying my amazing baby girls & the unconditional love I get from them, my family & my wonderful friends. Speaking of great friends, I also have a huge hug for everyone who has taken it upon themselves to reach out to me. I'm truly floored by all of the emails, comments, tweets & messages that so many of you have been kind enough to send me. We haven't met in person yet somehow you saw the good in me. You know who I am, and more importantly, you know what I'm not. Your encouraging words have picked me up & carried me until I could every so carefully get back on my feet. And now that I'm beginning to move forward in my life I can tell you, I have read every single word (sometimes two or three times!) & I thank you. Thank you, thank you, thank you. (:
Part of that moving forward which you inspired has also helped me to remember how much I love this space. Whether it's a message from my heart or creating something beautiful with my girls, LPM brings me joy. Plain & simple.
It wasn't hard to find a kickstart project either. I wanted a nook. Something cozy yet sturdy enough for everyone…
Just in time for sweater weather, morning coffee, carving pumpkins & making memories.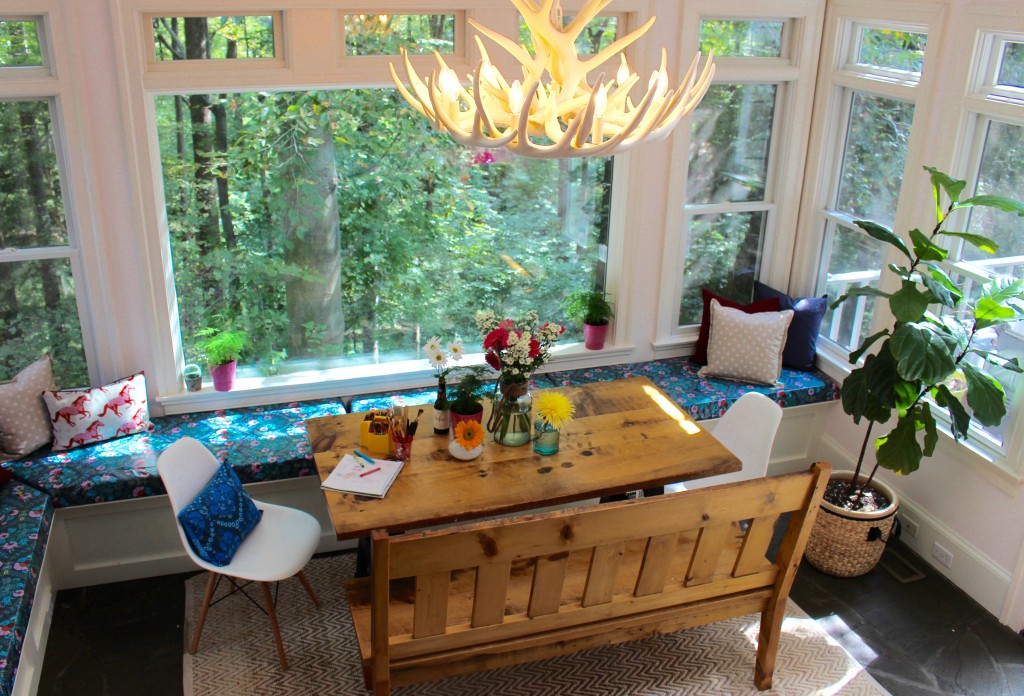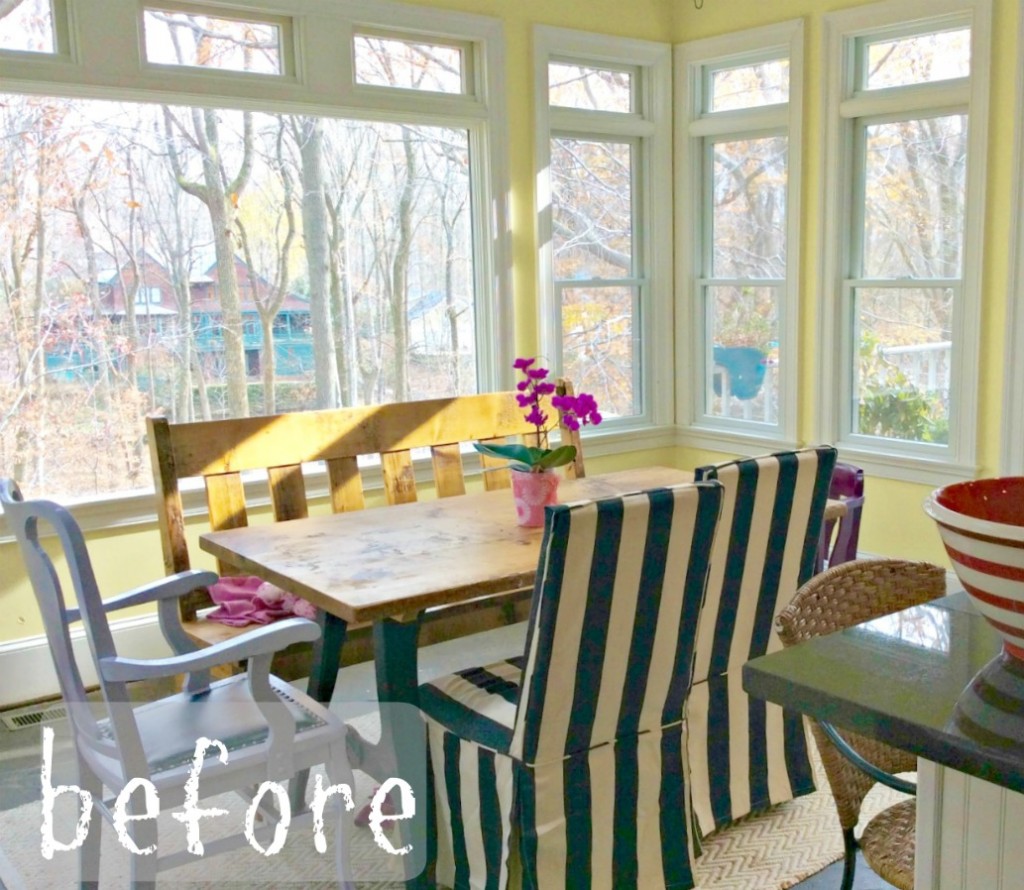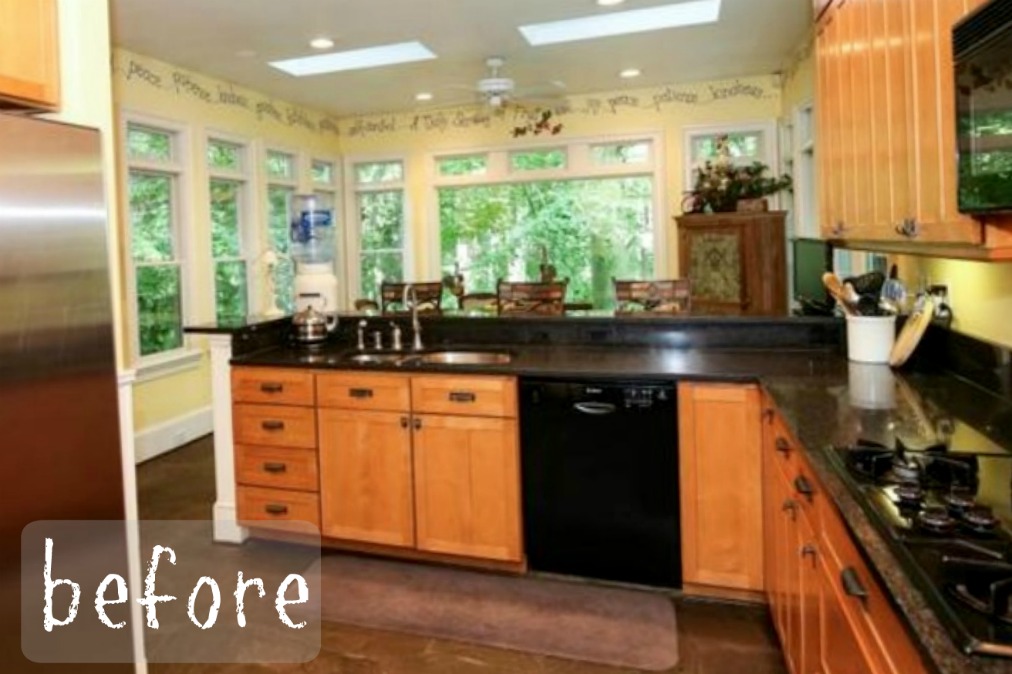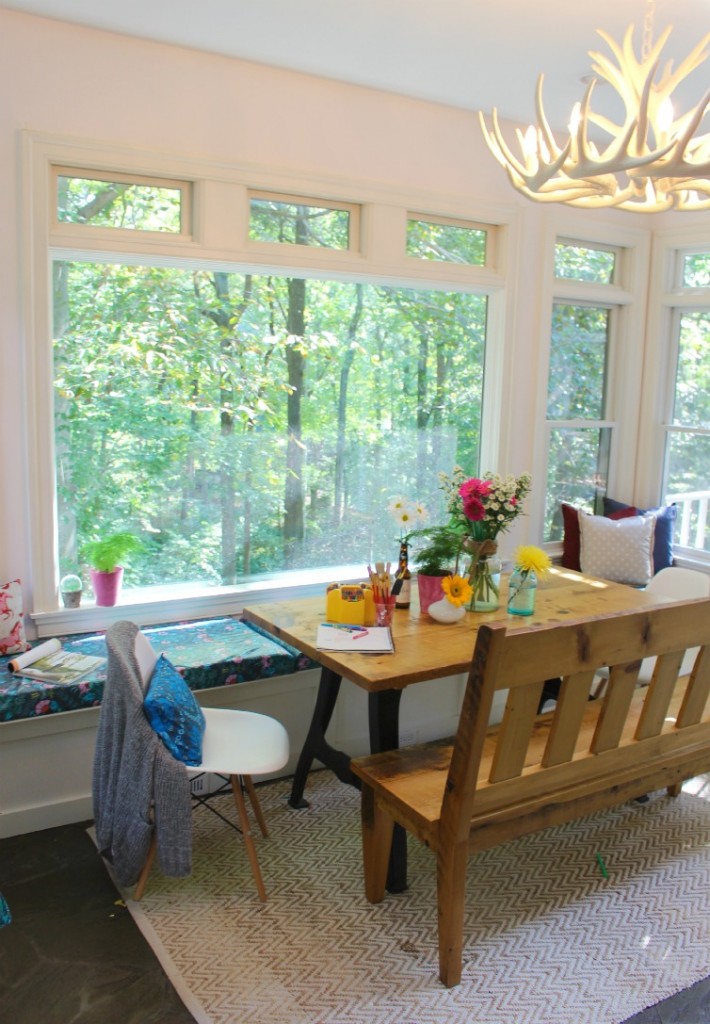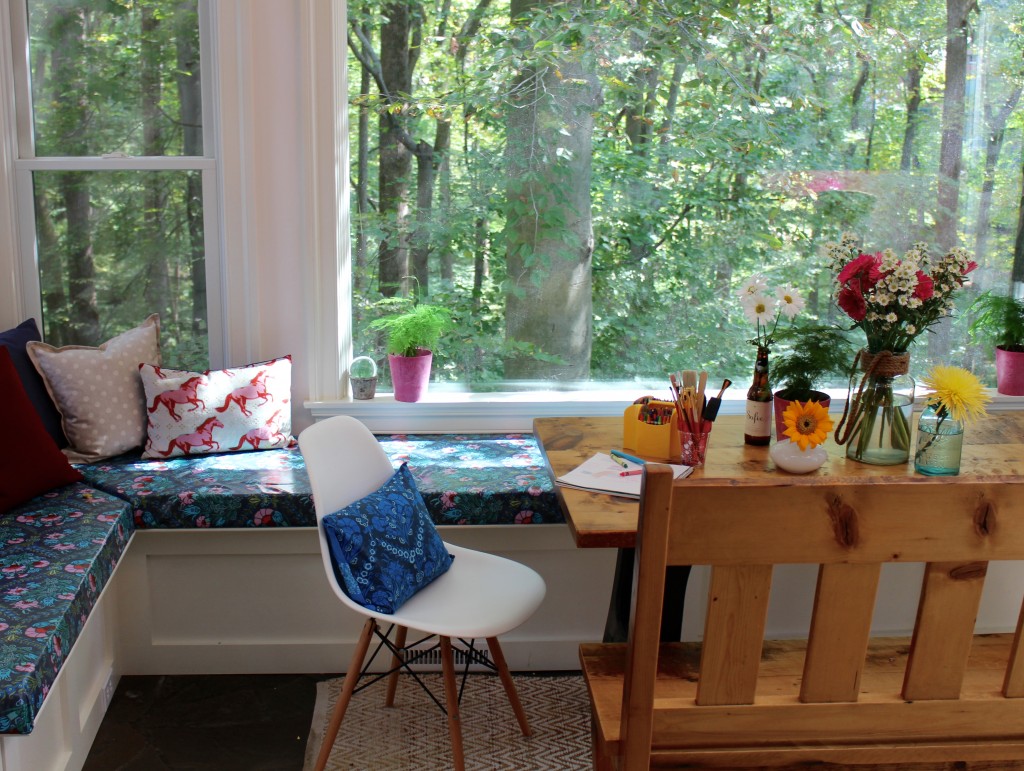 Pinterest is great resource for inspiration & catchy little tricks to implement. I went for the secret drawer compartments. How great would they be for your nice dishes, large pots or awkward appliances? Ooo, or what about the pull out drawer for your kids to be able to get their own arts & crafts goodies?? Yes, yes, I like where this is going…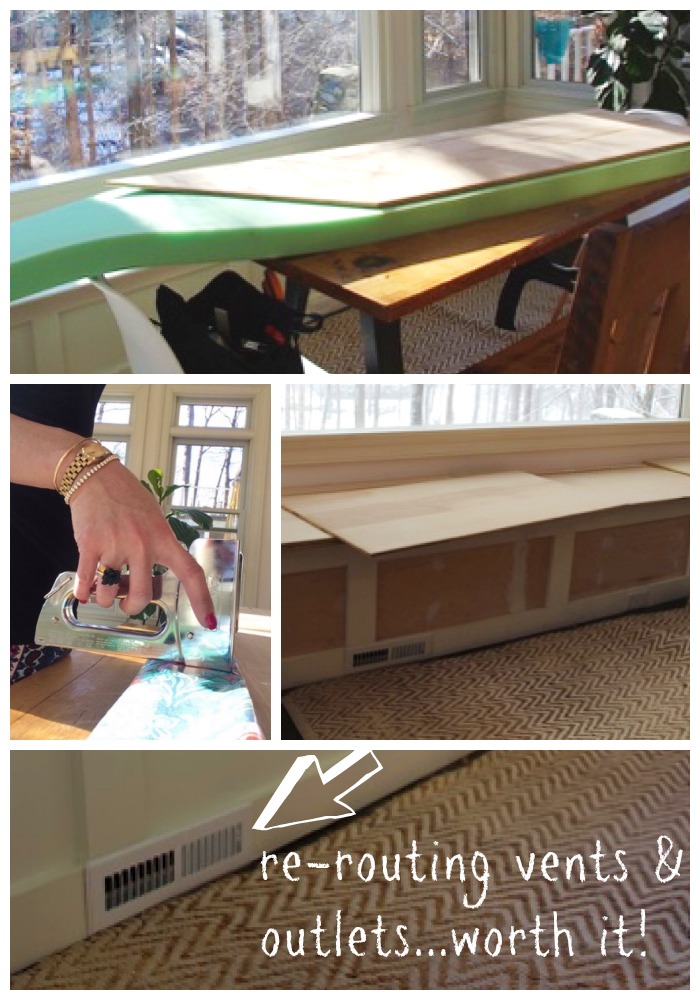 There are also lots of great tutorials if you want to do the entire piece yourself. I'm not quite there with my building skills so I had some help cutting & assembling the framework. For the cushions you can go one of two ways: 1) Sew a slipcover for your foam pieces. The obvious benefit here is you can take them off & wash them as well as it's easy to create multiple covers with different fabrics. 2) If you cut out a second set of wooden top pieces you can use those to create a perfectly matched cushioned top for your bench. *tip* Foam can be very expensive. Look online or on your phone for coupons from your vendor. Many of them will also honor competitor's coupons. I saved more than $200! I was able to easily cut the foam by using a serrated kitchen knife. I've also heard that turkey carvers work well, who'd have known right?! To keep the foam in place while I was stapling the fabric I used a spray adhesive to tack it down. Since I'm hoping this nook will be a place for not only eating but also crafts, play-doh, cooking & who knows what other dirty little hands activities, I chose a laminated cotton for easy cleanup. It's a little stretchier than I would have liked & although vinyl might hold it's shape better I just adore the Amy Butler fabric & would use it again. After a lot of tugging & stapling I had 5 perfectly sized custom bench cushions. Almost all of the decorative pillows I chose are made of Sunbrella outdoor fabric which is perfect for this project because it's durability means it's also kid-proof. Somehow it's still plenty soft. Magic I suppose…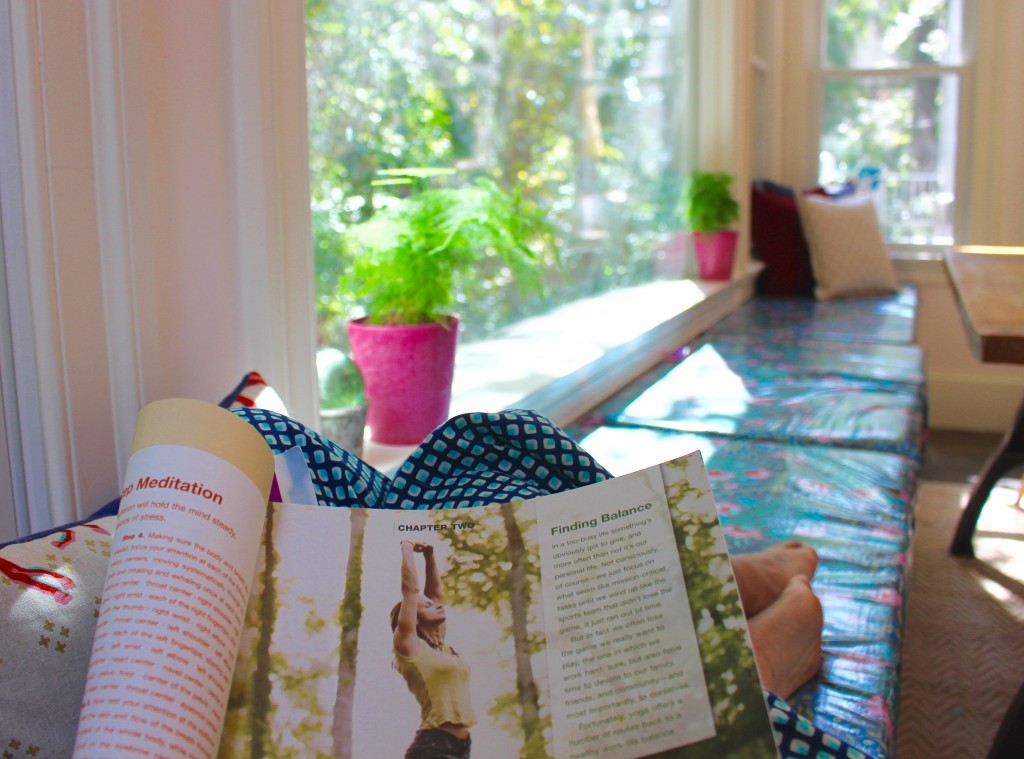 Why didn't I do this sooner? Snuggle up anyone?
Amy Butler Fabric  / Polka Dot Pillow / Sunbrella Pillows / Horse Pillow / Antler Chandelier