**This is a past post from my radio blog…I'm posting them on here now so you can find them in the archives!
My kid eats play-doh.
No matter how many times I tell her no she still sneaks a lick as soon as I turn my back. It wouldn't be very fair to Sam if I banned all doh from the house & I can't very well give it to one and not the other so I figured why not make an all-natural play-doh that if she does take a chomp out of it'll just be flour, water & salt. (mostly)
Below is my recipe for play-doh (you can find 100's online, I like this combination however), photos of our endeavor and some video evidence of Sophie Monster. Enjoy.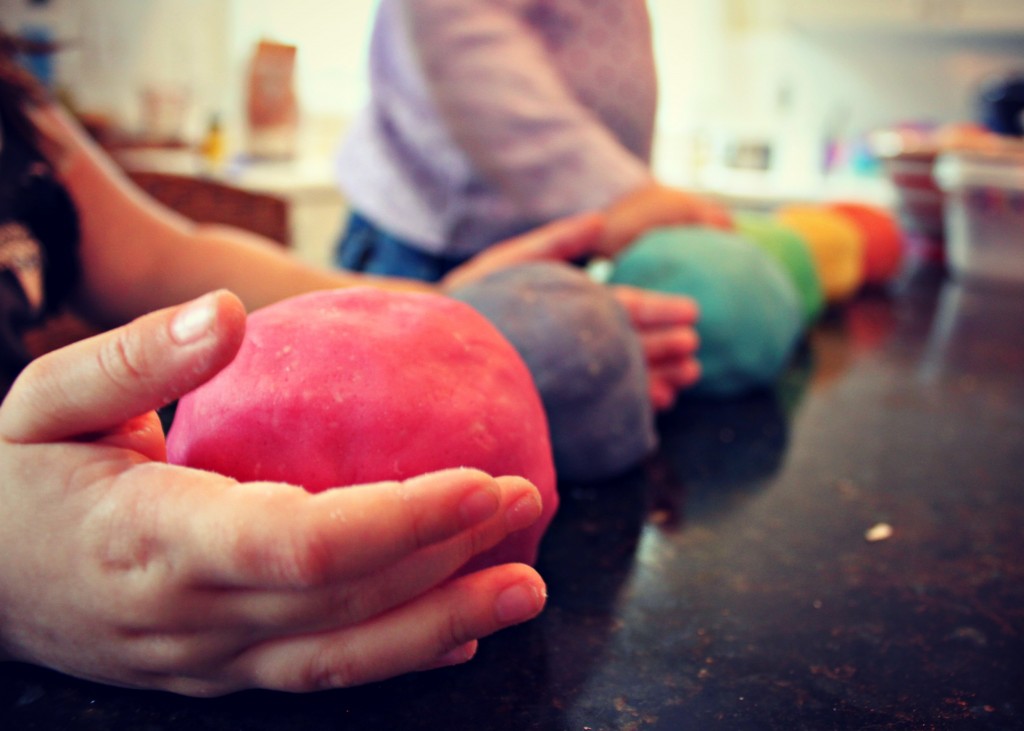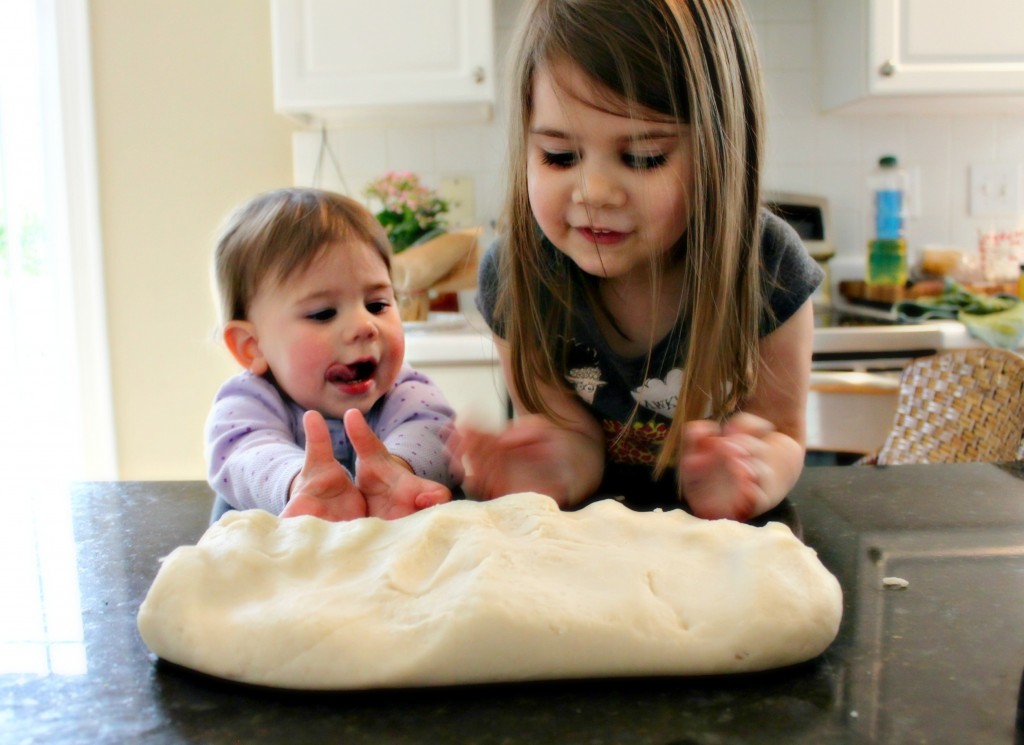 "Hey Soph, don't eat the play-doh, ok?"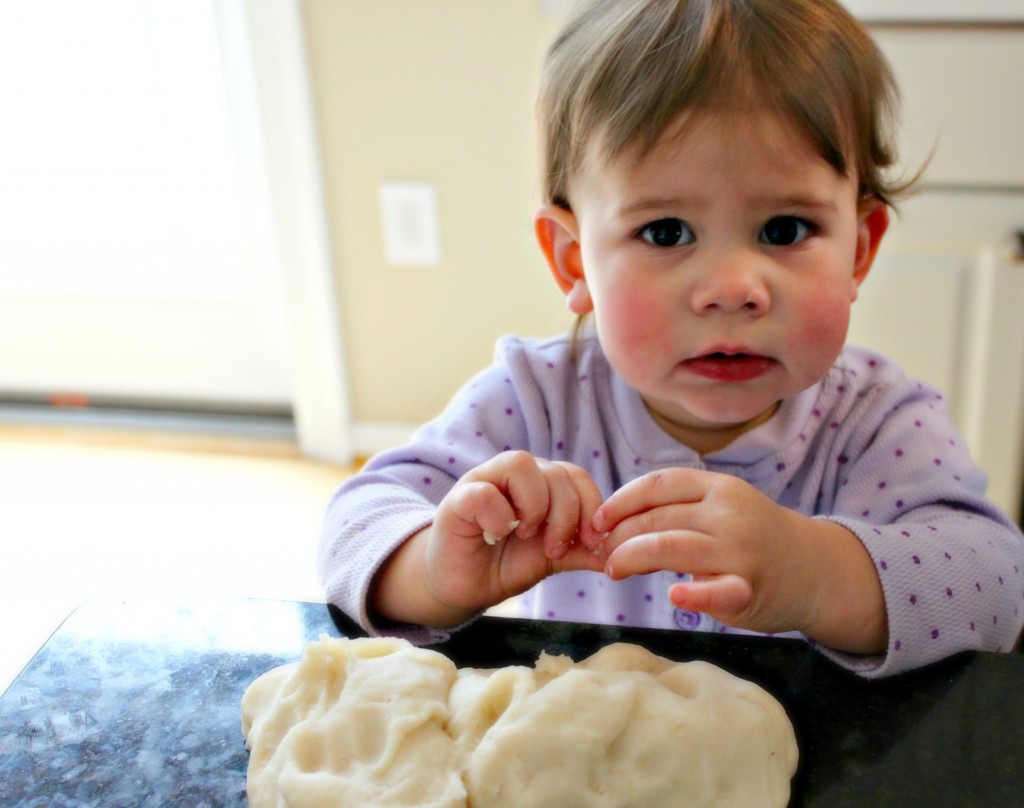 "Don't be sad. Just don't eat it."
Two minutes later.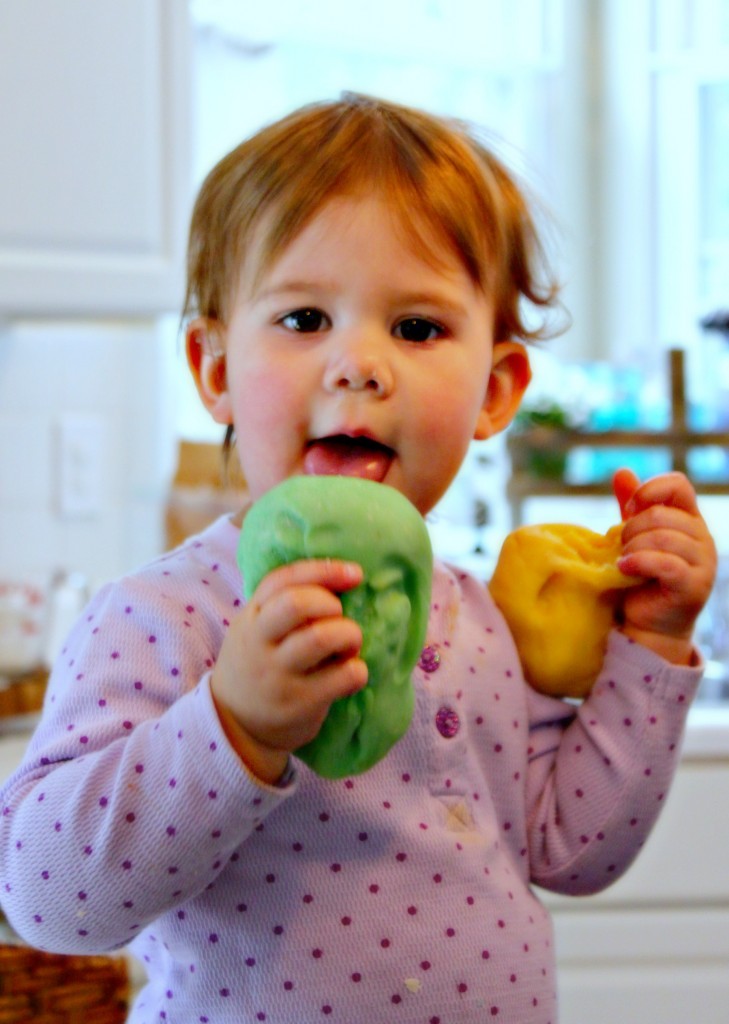 "Sophie no!"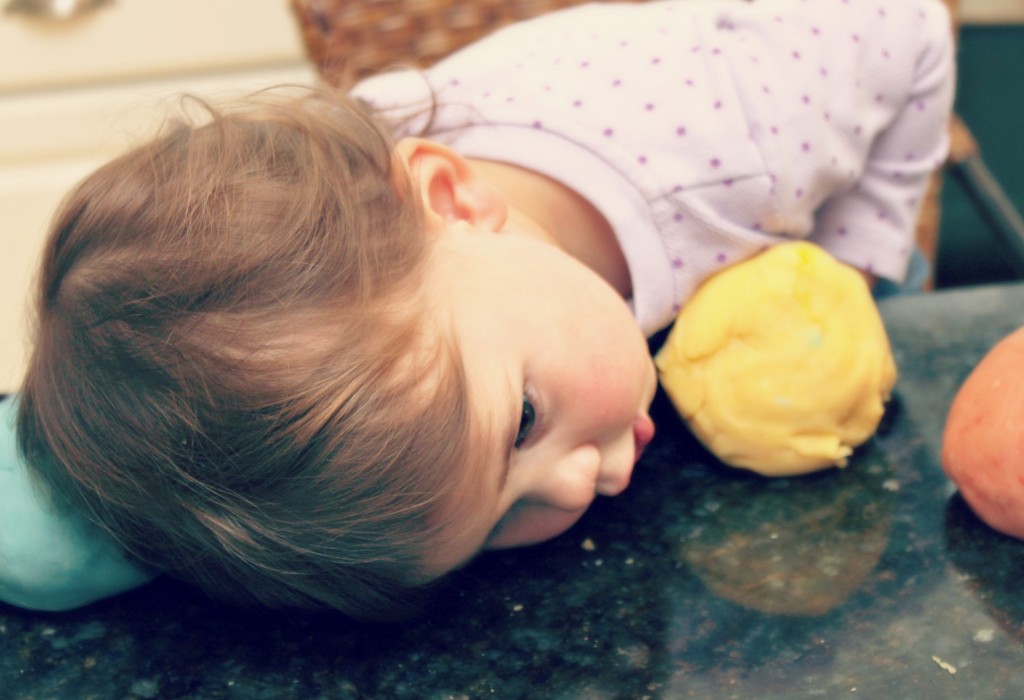 "Noo, don't pout little one. Just DON'T EAT THE DOUGH."
Two more minutes, she waited until I was talking with Sam…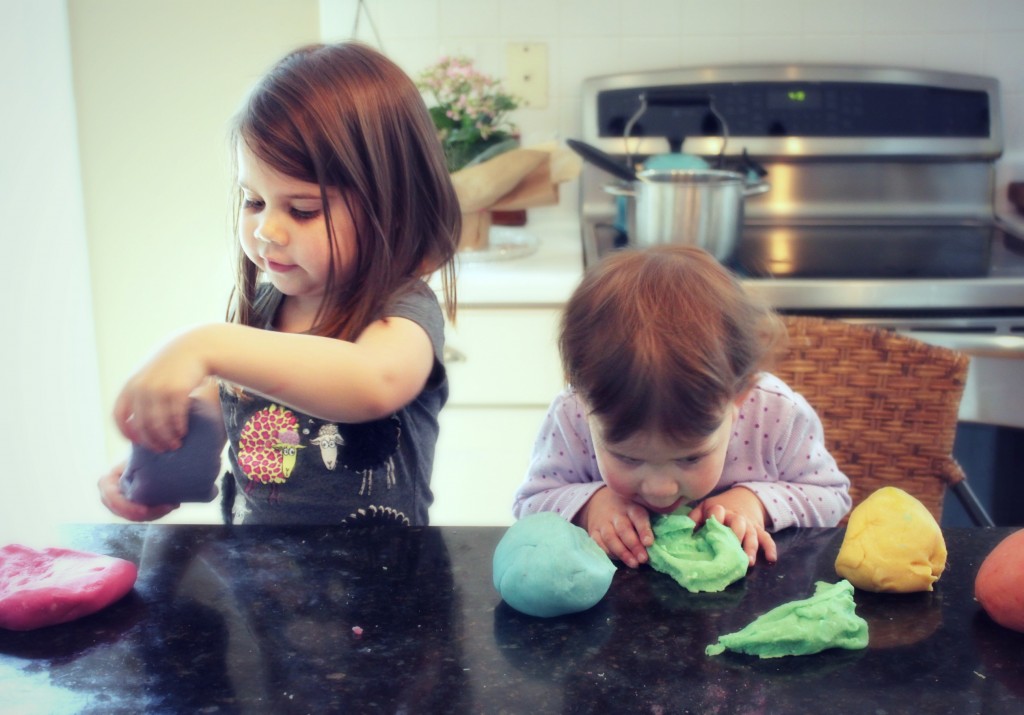 "SOPH!"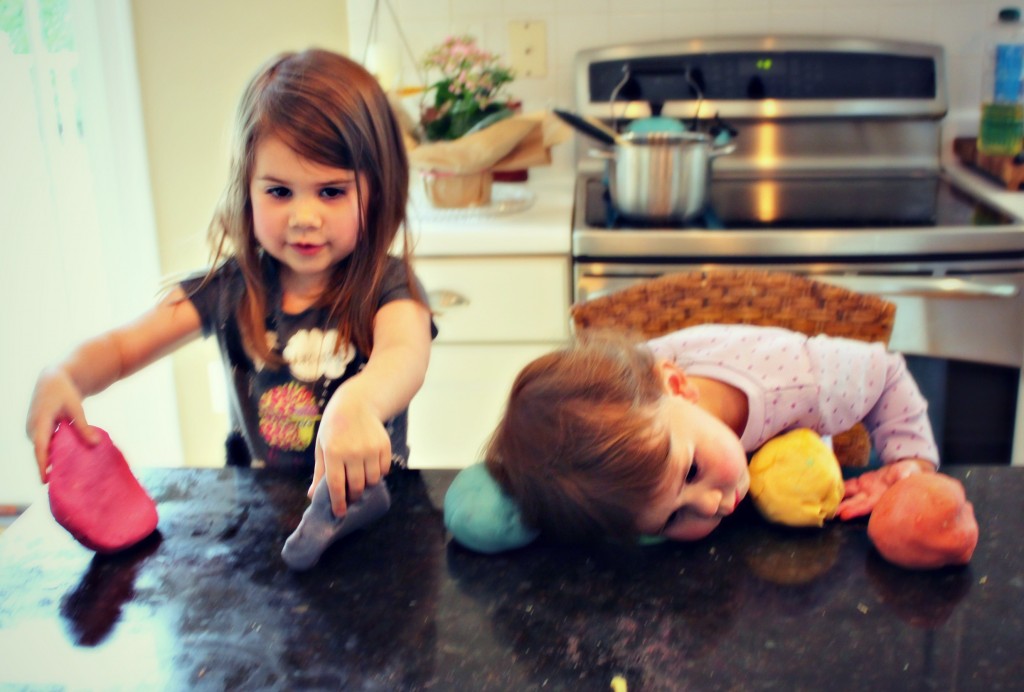 "C'mon babe."
She's like an addict who gets bummed when she falls off the wagon.
Homemade Play-Dough (feel free to cut this recipe in half for one child's portions)
4 cu white flour
4 cu warm water
2 cu fine salt
2 tbs cream of tartar (optional but adds elasticity)
2 tbs vegetable oil
food coloring
Combine all ingredients in a pot and continously stir over medium low heat until dough is no longer sticky & has thickened generously. If you think it's done but then find your dough to be sticky it's not done. Keep stirring over low heat until you think you're arm is going to fall off. This stuff is THICK. Let cool a bit and then scoop it onto your counter-top. Knead in a few drops of food coloring to each 'ball' until you get your desired shades.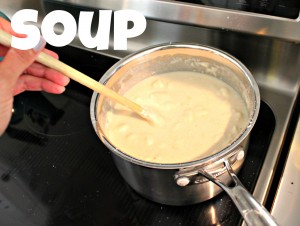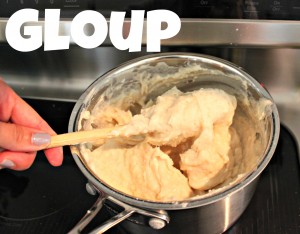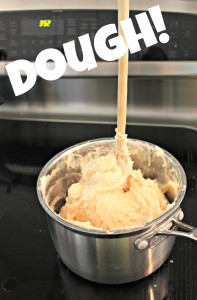 Here's a quick video showing  you the consistency the dough should be when it's done…
A few things to note…
Store finished dough in an airtight container and it should stay good for a week or two.
Although I tried an all natural food coloring (made from vegetable colorants) it really didn't work well for this project. Even with a ton of dye the color vibrancy didn't come to close to brightness the regular grocery store brand food dyes. Ah well. A for effort.